[ODDS and EVENS] Horse Racing Bloodlines of the Japan Cup
The offspring of legendary horses like Sunday Silence are deeply connected to the sport's rich history, including racing bloodlines, as the Japan Cup will show.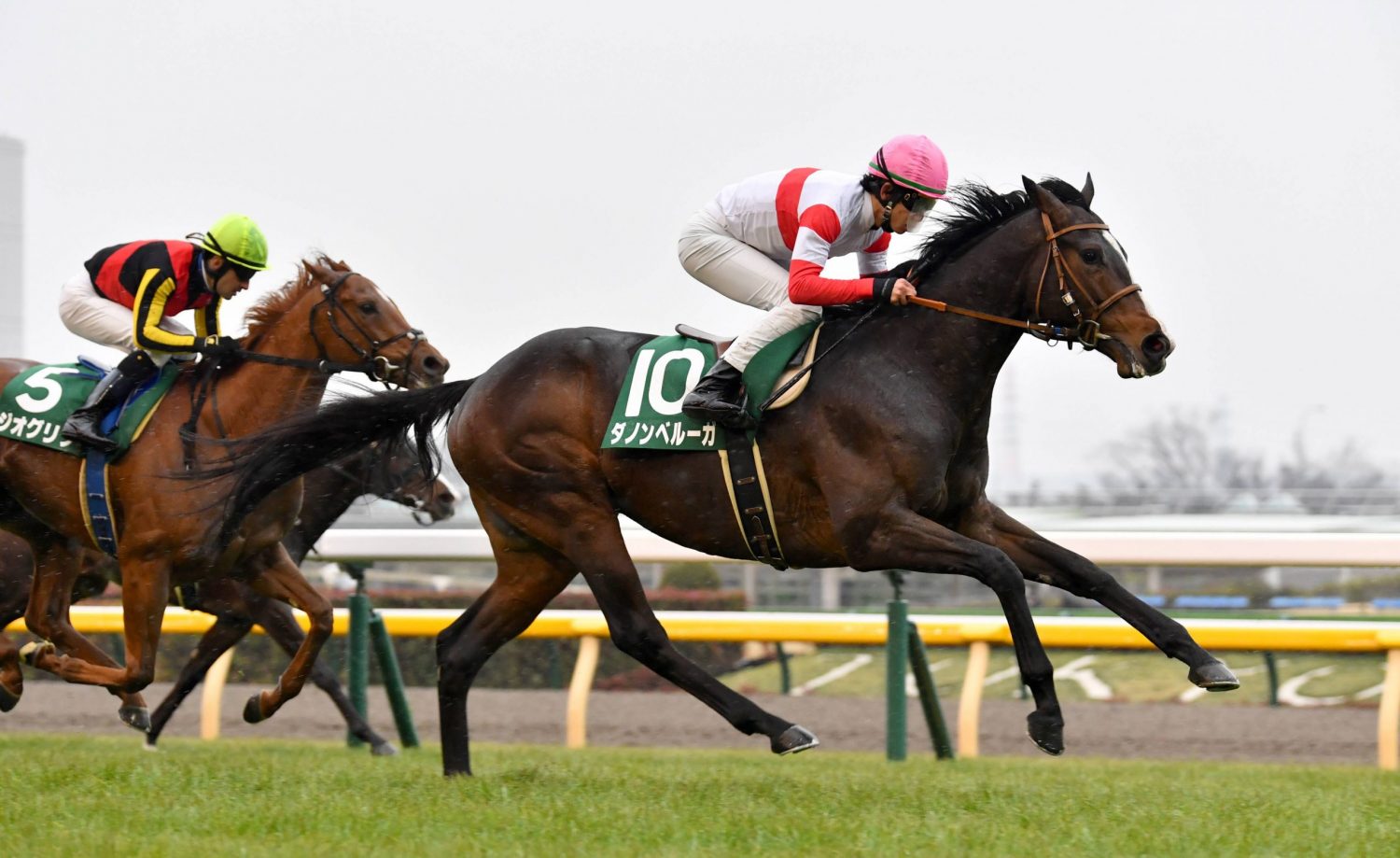 It's easy to forget most horse race results due to the bevy of activity and busy year-round schedules at racetracks spanning the globe. But racing bloodlines help remind us of current thoroughbreds' connections to racing history. And that can help us remember who's who in the present age.
Let me give you a prime example: Heart's Cry. The stallion competed from 2004-06 in Japan Racing Association races. He also enjoyed success overseas with a victory in the Dubai Sheema Classic and a third-place finish in the King George VI and Queen Elizabeth Stakes in Britain. Now he is retired.
Heart's Cry was sired by Sunday Silence, winner in 1989 of the Kentucky Derby and Preakness Stakes, the first two legs of America's Triple Crown.
Thirty-three years later, four of Heart's Cry's offspring are entered in the 42nd running of the Japan Cup on Sunday, November 27. Danon Beluga, Shadow Diva, Trust Kenshin and Heart's Histoire will test their speed and stamina in the JRA Grade 1 race.
More than 20% of the 18-horse field shares the same paternal bloodline. This isn't incredibly rare. But it is a reminder that genetics are a key component of horse owners' investment/winning strategy. Prized thoroughbreds like Sunday Silence and Heart's Cry have remained influential after retirement from their second careers on breeding farms.
Recent history illustrates the point. Cheval Grand and Suave Richard, both of whom were sired by Heart's Cry, won the Japan Cup in 2017 and 2019, respectively.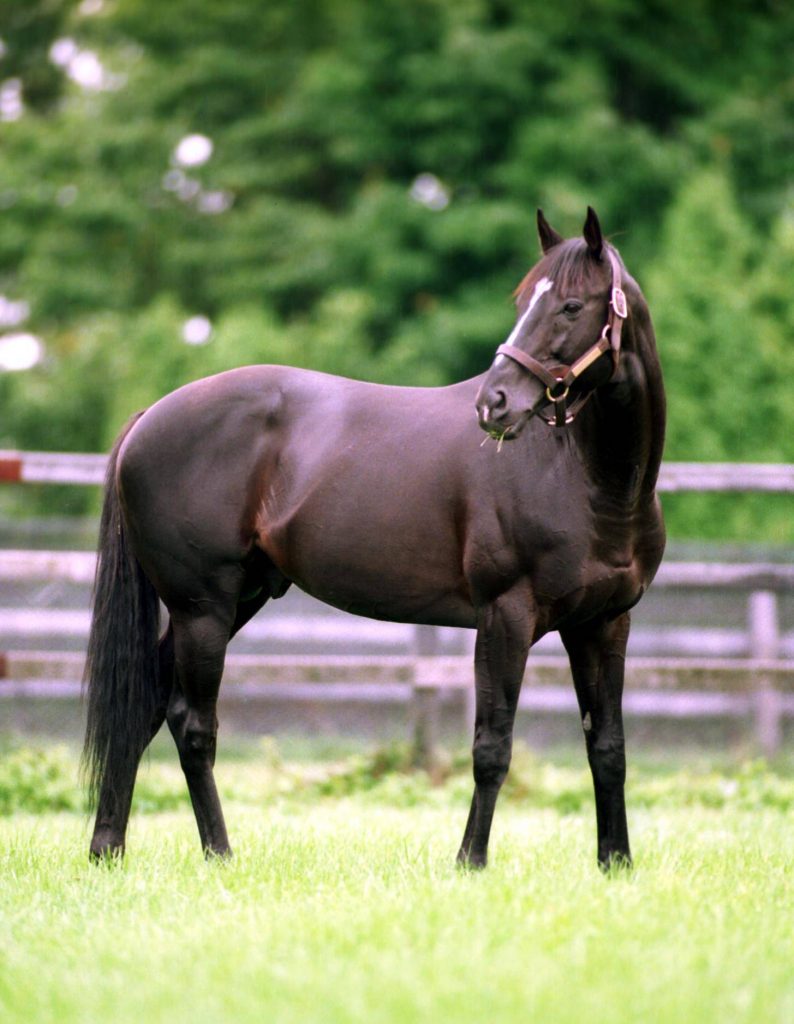 Sunday Silence's Lasting Impact
The Kentucky-born Sunday Silence died at age 16 in Abi, Hokkaido Prefecture, in August 1992. But his lasting impact as a breeding stallion can't be overstated. After breeder Zenya Yoshida acquired Sunday Silence and moved him to Shadai Stallion Station in Hokkaido, the stallion embarked on a prolific second career. He was Japan's No. 1 sire from 1995-2007, even holding onto that title five years after he passed away.
The Japan Cup is but one example of Sunday Silence's deep ties to thoroughbred racing in the years after his retirement.
Special Week, the 1999 winner, was his offspring. The same was true for Zenno Rob Roy, the first-place finisher in 2004. And don't forget Deep Impact, the 2006 champ. Another example of the success of Sunday Silence's genes: He's the grandsire of 2016 Japan Cup winner Kitasan Black.
Familial Ties to Uberleben, Win Mighty
In addition to Heart Cry's progeny, Sunday Silence is also related to 2022 Japan Cup competitors Uberleben and Win Mighty. The two were sired by Gold Ship, winner of 13 of 28 career races (2011-15) before beginning a second career on a stud farm.
The Sunday Silence-sired Stay Gold, who sired Gold Ship, had a notable career (1998-2001), with 27 top-three finishes in 50 career starts, including seven victories. Stay Gold's triumph in the 2001 Hong Kong Vase is one of the top overseas feats for a Japanese horse in the 21st century.
Jockey Yutaka Take steered Stay Gold's valiant run past Ekaar in the closing meters and triumphed by a head's length in Hong Kong. In doing so, Stay Gold, teaming up with Take, authored a storybook conclusion to his racing career.
Analyzing how the race wrapped up, Take famously proclaimed, "Wings grew on his back."
Famous Ancestor, Famous Offspring
It's been reported that Sunday Silence's progeny have won 20 of JRA's 22 G1 flat races. In addition, many of his offspring (he sired more than 1,500 foals) have become noteworthy sires in their own right, including Agnes Gold, Manhattan Cafe, Daiwa Major, Gold Allure and, especially, Deep Impact.

But don't forget the others. Agnes Gold, for instance, was named the recipient of the Mossoro Trophy, recognizing him as Brazil's Stallion of the Year for the 2020-21 season.
And here's an even more recent example: In the 39th Mile Championship on Sunday, November 20, Serifos, a son of Daiwa Major, won the G1 event at Hanshin Racecourse.
Shahryar, winner of the 2021 Tokyo Yushun (Japanese Derby), is one of the current generation of competing horses sired by Deep Impact. The 4-year-old, trained by Hideaki Fujiwara, has four victories in nine career starts. He finished third in the 2021 Japan Cup.
"My hopes and expectations are that, above all and to the end, Shahryar will work together as one with [jockey] Cristian Demuro," Fujiwara told reporters on Thursday, November 24. "The real battle is not with the others so much as it is with himself.
"Without a doubt, he is better than last year, in mind, spirit and body. I expect him to give it his all. And, I think an all-out performance is going to get us the results we want."
RELATED (Coverage of the 2021 Japan Cup):
Author: Ed Odeven
Follow Ed on JAPAN Forward's [Japan Sports Notebook] here on Sundays, in [Odds and Evens] here during the week, and Twitter @ed_odeven.