[ODDS and EVENS] Kohei Uchimura Retires with a Remarkable Legacy and an Amazing List of Accomplishments
The superstar gymnast's career was defined by greatness, including back-to-back Olympic gold medals in the men's all-around in 2012 and 2016.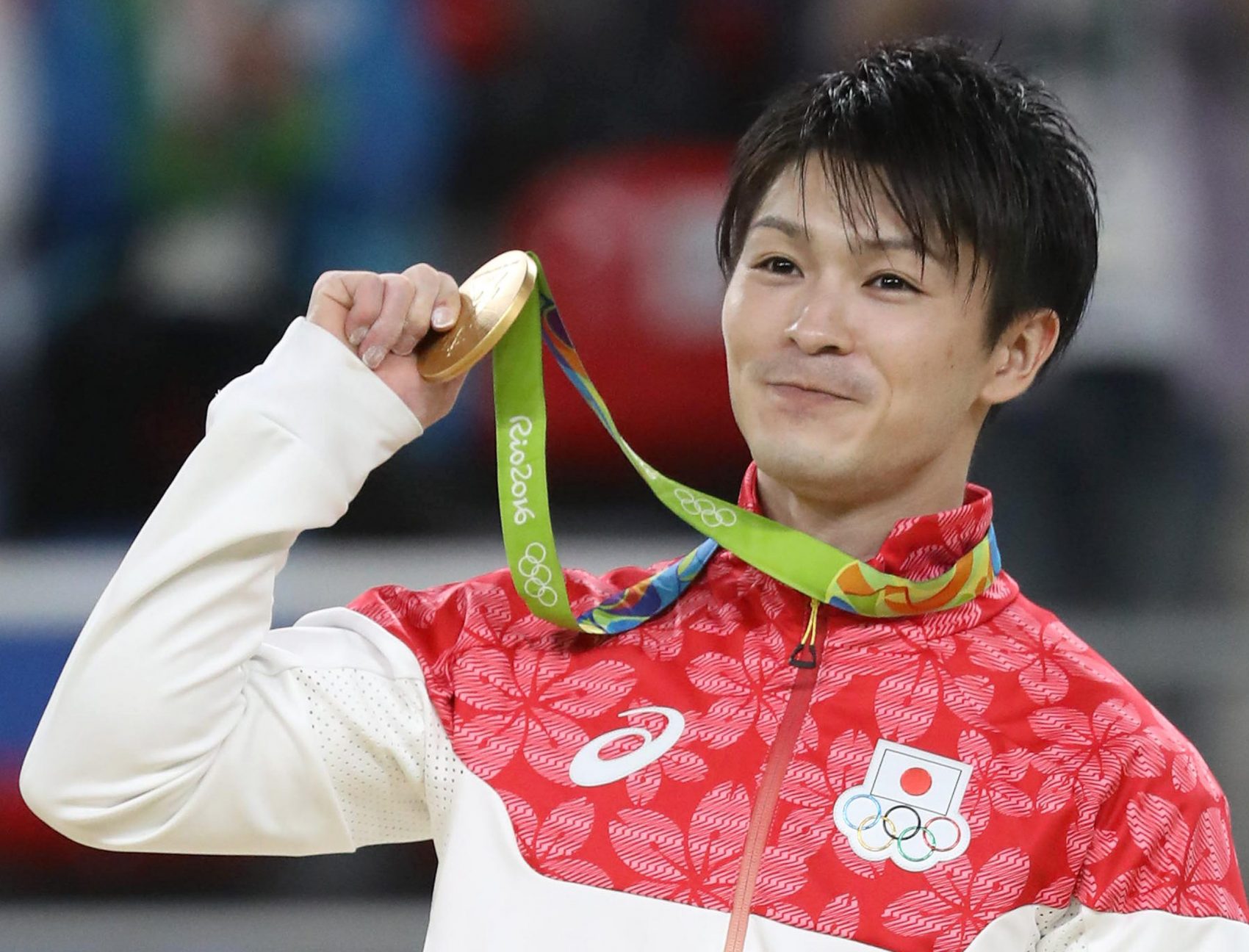 Kohei Uchimura was an unbeatable athlete for nearly a decade before various injuries slowed him down.
At his best, "King Kohei" was one of the world's top 10 athletes (all sports). At his best, the gymnastics legend inspired himself and his peers to raise the bar, literally.
Uchimura was never satisfied with just completing a routine or mastering a move. The degree of difficulty was never difficult enough for him. Through diligence, hard work and intelligence, he pushed and pushed, and kept pushing until he had seemingly perfected another technique or added another wrinkle to a twist or spin or other maneuver that only the most-attuned observers might spot.
Uchimura officially retired on Tuesday, January 11, eight days after his 33rd birthday. He will speak more about that decision in the near future.
He has nothing left to prove. His legacy is secure. He is one of the greatest gymnasts of all time, maybe the greatest.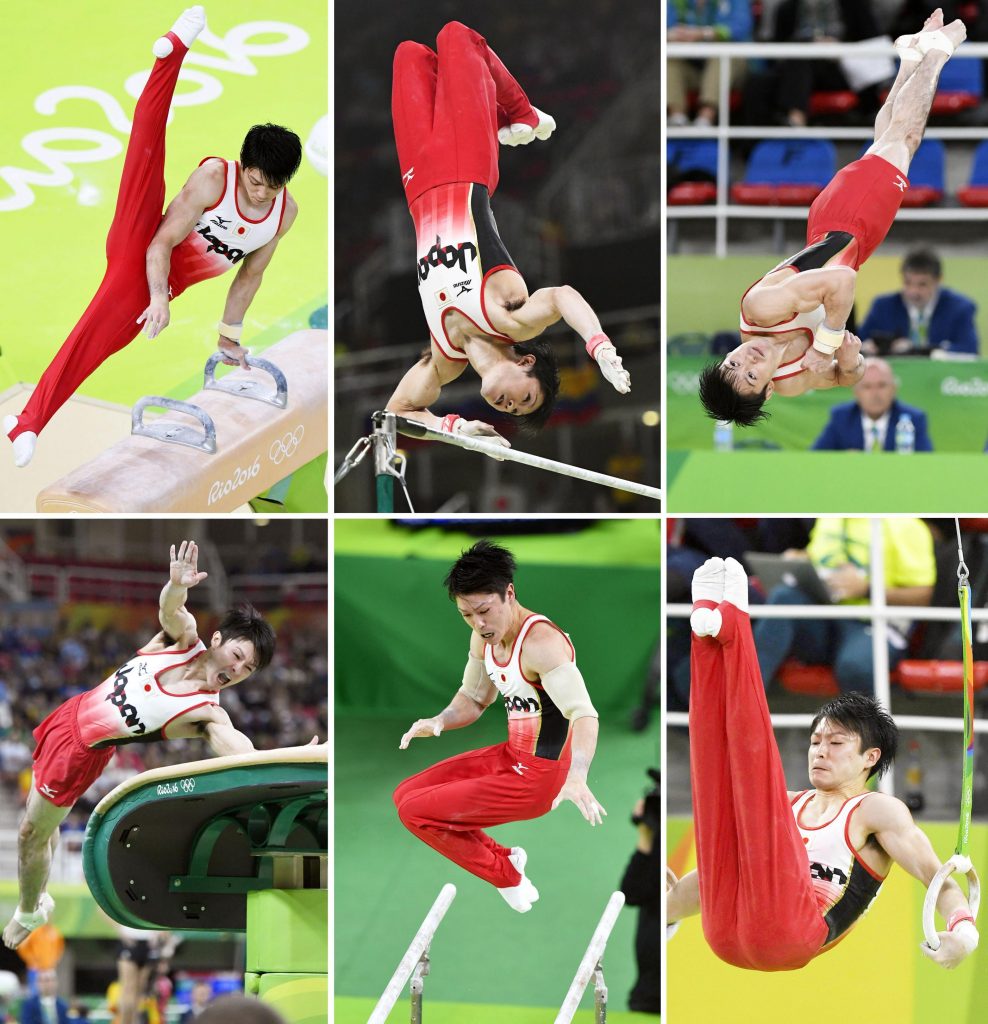 Without a doubt, he's the greatest male gymnast of the 21st century. The numbers support that claim. He amassed 21 medals (10 gold, six silver, five bronze) in his career in World Artistic Gymnastics Championships from 2009-18, winning medals in seven different global championships. He also collected a total of seven Olympic medals (three gold, four silver)
At the height of his powers, Uchimura was the all-around champ in six consecutive world championship meets (2009-11 and 2013-15), neatly sandwiched around his first all-around Olympic gold medal at the 2012 London Games.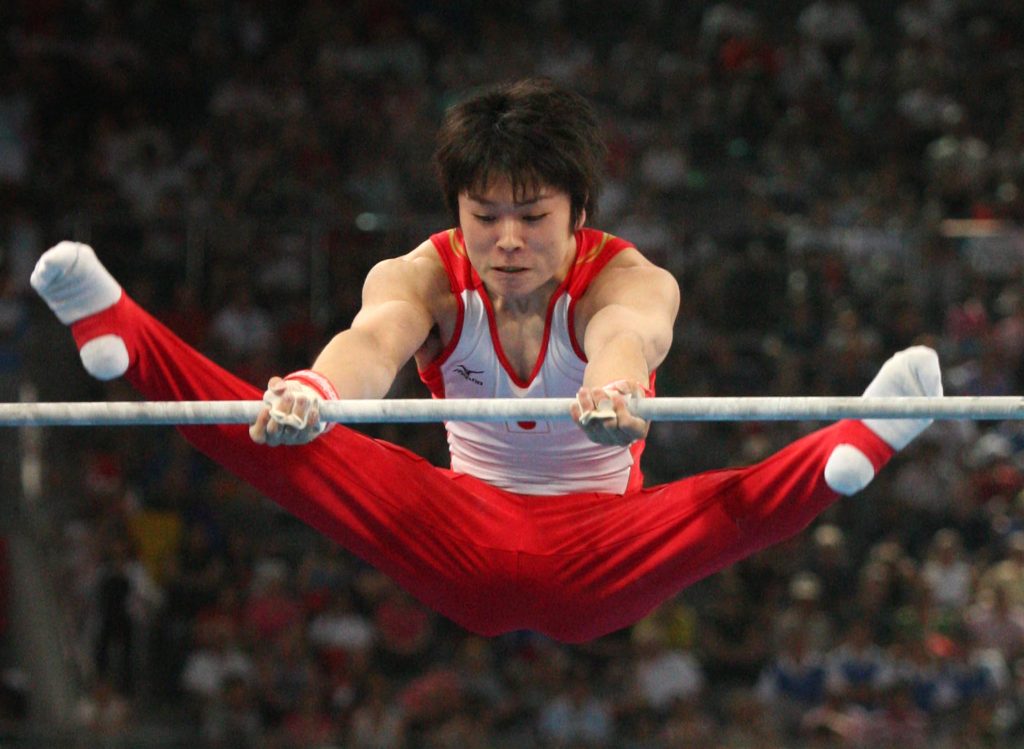 Beijing was a Stepping Stone
Finishing second in the all-around competition at the 2008 Beijing Games at age 19 and helping Japan claim the silver in the team event, Uchimura telegraphed that he had arrived as an elite performer.
His 20s were a glorious time for him and his fans.
Uchimura's first all-around Olympic title in London cemented his place as one of the all-time greats.
Winning world titles is one thing, but even greater pressure exists at the Olympics, where the cream of the crop rise to the top. And Uchimura's poise, confidence and clutch all-around performance in the British capital concocted a mesmerizing visual show.
In short, he was an artist with a captivated audience, at North Greenwich Arena (now called O2 Arena) and TV viewers spanning the globe.
On August 1, 2012, King Kohei took the first (necessary) step to be recognized as a gymnastics legend until the end of time.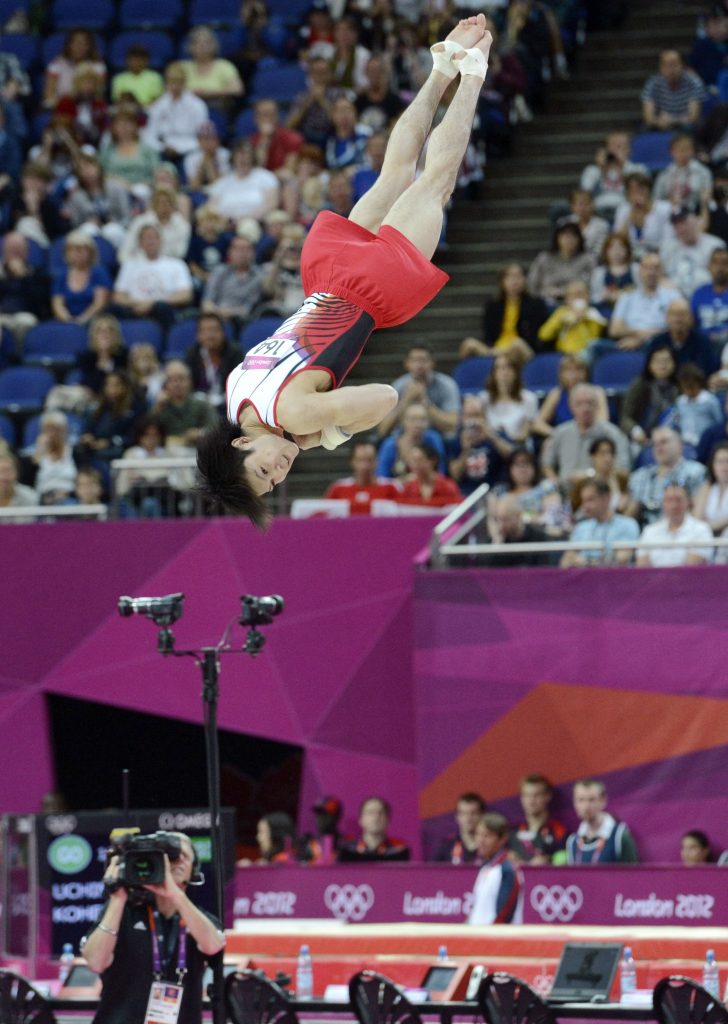 An Artist at Work
Watching the action unfold from the press section in the London arena, Uchimura inspired this reporter and countless others for their written and broadcast dispatches.
My article, written later that day, began this way: "Kohei Uchimura doesn't punch in on a company time clock to begin his workday. Instead, he dons a gymnast's uniform, and like iconic painters Pablo Picasso, El Greco, et al, his daily existence is focused on producing a masterpiece.
"For the masses to see, there may not be a picture of Uchimura's work on a daily basis, but the results are indicative of his masterful skills.
"Of course, it's a different kind of art, with a different kind of canvas. Six items are required: a mat for the floor exercise, as well as the pommel horse, rings, vault, parallel bars and horizontal bars."
And Uchimura, excelling in all facets of the event, shined through each element of his six-course test.
When it was over and he had received his all-around gold medal, the Kitakyushu-born gymnast reflected on the culmination of his years-long quest to be an Olympic all-around champion. I remember that it was an emotive display from the usually low-key Uchimura.
"I have been aiming for this for a long time, and now I have achieved it," he told reporters. "It's a dream.
"I have been world champion in the all-around three times in a row, but this is a different feeling. The Olympics are only once in four years so I have been waiting for this moment."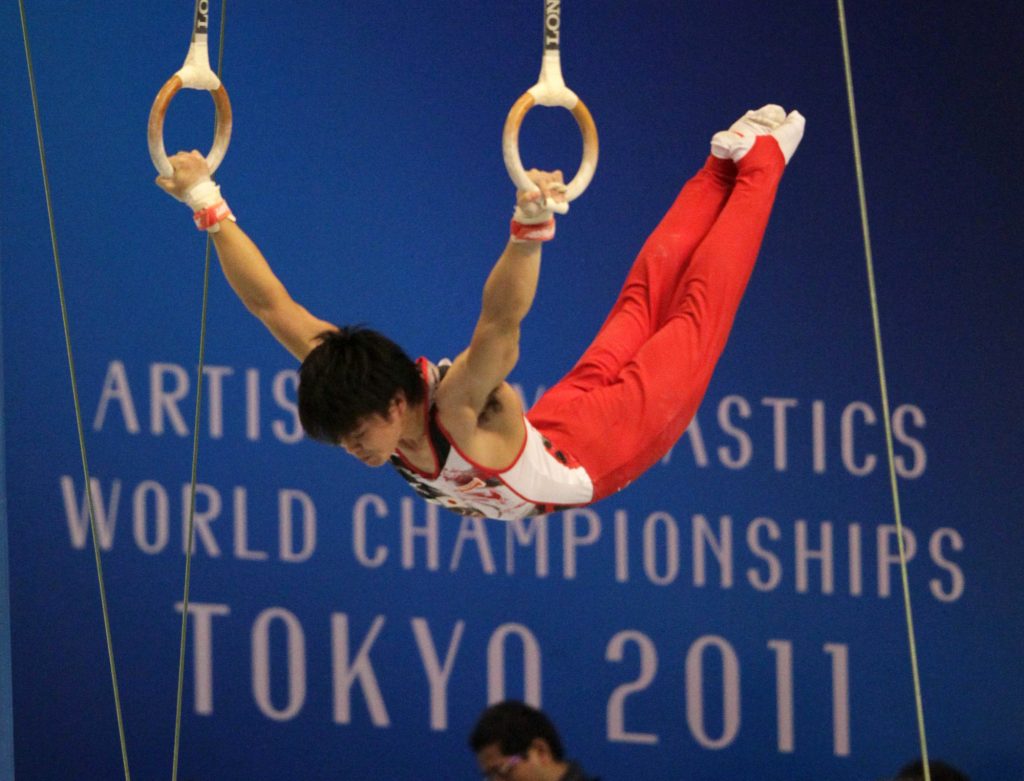 Injuries Took Their Toll
Remarkably, as noted above, there was no letdown for Uchimura in the biggest of the big competitions until 2017, when he sustained an ankle injury during all-around qualifying in Montreal. As a result, he withdrew from the competition.
For the Japan men's national team, Uchimura's role in mentoring and challenging the younger gymnasts to reach for the stars was a key component of its team gold at the 2016 Rio de Janeiro Olympics. Uchimura was the driving force, but, of course, not the only key member.
You can't overstate the role of senpai-kohai (senior-junior) relationships in Japanese society, and clearly the younger national team gymnasts, talented and motivated, aimed to replicate what Uchimura did during each training session and meet and embrace his advice and methods.
For the past several years, Uchimura's career was marked by setbacks. There was limited involvement in practices and competitions while dealing with injuries, including a shoulder ailment.
Instead of attempting to qualify for the all-around and pursue a three-peat in the event at the 2021 Tokyo Games, Uchimura scaled down his workload. He qualified for the horizontal bar.
And then he failed to qualify for the final. An uncharacteristic mishap ー Uchimura stumbled off the bar while performing a pirouetting component of his routine ー contributed to his poor score (he finished 20th in qualifying) on July 24.
"In the last three Olympics I took part in, I was always able to bring out in competition what I practiced, but I can't do that anymore," he confessed.
"I'm past my peak. I just have to accept that calmly."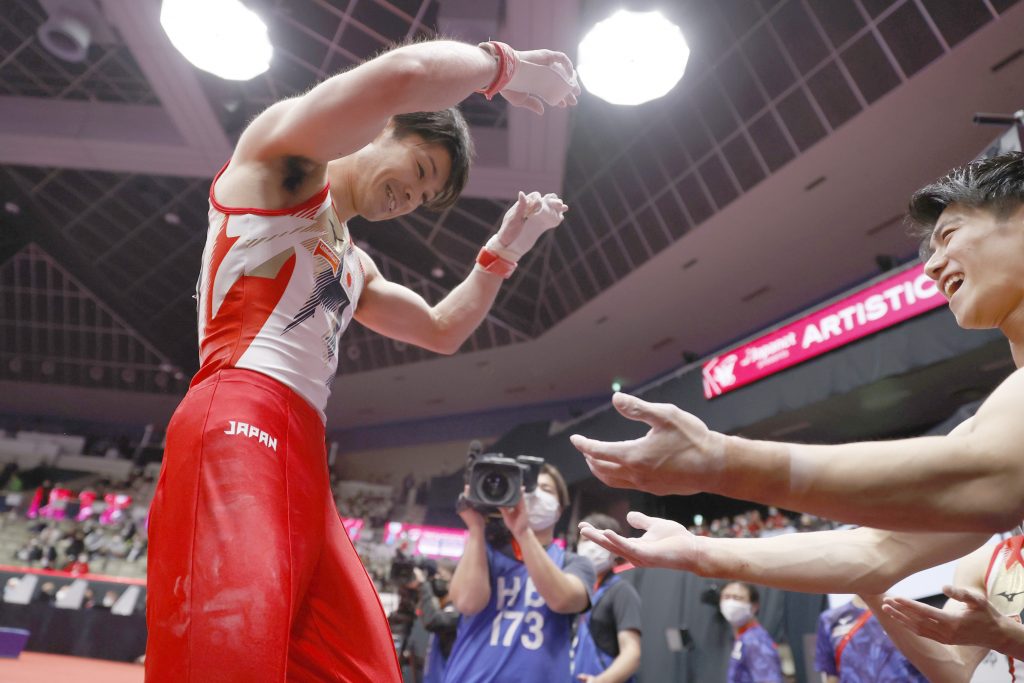 A Unique Approach
There was a certain aura that followed Uchimura throughout his career up until his final big competition, the 2021 World Artistic Gymnastics Championships in Kitakyushu, Fukuoka Prefecture, in October. That aura wasn't easy to define, but it boiled down to the fact that, first and foremost, he was really competing against himself.
Uchimura explained his unique approach to gymnastics in a 2012 interview with The Asahi Shimbun in the run-up to the London Games.
"The most appealing thing about gymnastics is that no matter how perfect a performance you aim for, you can't ever be perfect," Uchimura said.
What else defined the essence of his gymnastics style?
"People feel that the movement of a twist should start on the side that gets twisted in," Uchimura said in the same interview. "But my mother [Shuko] told me at a young age to do it from the side that pulls the body into a twist. I still use that knowledge today."
Daiki Hashimoto, winner of the men's all-around and horizontal bar at the Tokyo Olympics, is Uchimura's heir apparent as Japan's top male gymnast for the foreseeable future. Like King Kohei, Hashimoto, 20, has demonstrated that he has the ability to excel on the global stage.
But ability and longevity at the top rarefly go hand in hand in elite-level sports.
Which made King Kohei's career truly special.
After all, sustained excellence was the defining characteristic of Kohei Uchimura's gymnastics career.


Author: Ed Odeven

Follow Ed on JAPAN Forward's [Japan Sports Notebook] here on Sundays, in [Odds and Evens] here during the week, and Twitter @ed_odeven.