[ODDS and EVENS] Memories of Hideki Matsui and Serena Williams in Their Athletic Prime
Due to never-ending information overload, it's easy to forget the baseball and tennis superstars' impressive accomplishments 20 years ago.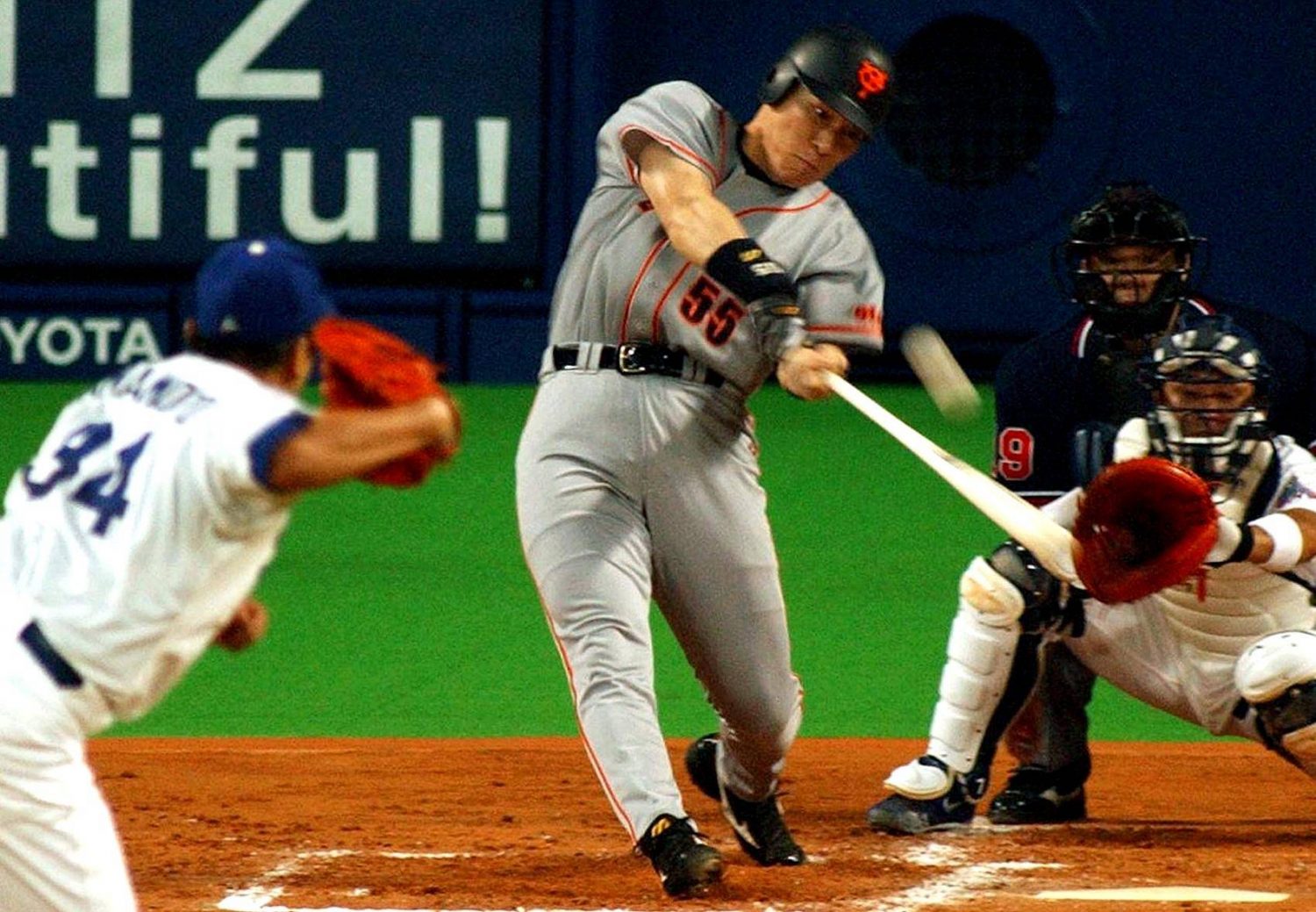 The rapid pace of the modern world leaves little time for reflection. The 24/7 news cycle and social media have weakened our collective attention span, and appreciation for history seems to be attached to this, too.

Like any year, 2002 had its share of major headlines in pro sports.

Thinking back to what occurred 20 years ago in stadiums and arenas in Japan and around the world, two marquee names serve as prime examples of the fleeting nature of sports ― Hideki Matsui and Serena Williams.
It's easy to forget day-to-day feats let alone decade-defining achievements, but what Godzilla and Serena achieved in 2002 is certainly worth revisiting in the summer of 2022.

Matsui wielded a mighty bat for the NPB's Yomiuri Giants, and 2002 was his 10th season in the storied franchise's uniform.

And as they say in show business, he went out with a bang.

The Ishikawa Prefecture native blasted a Central League-leading 50 home runs, including a solo shot in the eighth inning in the regular-season finale on October 10. It was his 332nd homer for the Kyojin.

Matsui then helped lead the Giants to a four-game sweep of the Seibu Lions in the 2002 Japan Series. Bigger global fame and fortune followed during his seven-year stint with the New York Yankees from 2003-09.

The three-time Central League MVP was recognized by top baseball minds in the business as a game-changing presence. Casual observers of on-field machinations could also see that Matsui was a special player in his prime.

A Big Addition for the Yankees
Matsui made his Yankees debut a few months shy of his 29th birthday in the spring of 2003. Without his sizable contributions, it's quite clear that the team would not have played in the World Series that fall.

In November 2005, Yankees general manager Brian Cashman explained why Matsui, a fierce competitor and terrific clutch hitter, was a key component of the team's roster after the outfielder received a new, lucrative four-year contract.

"Finding players that can perform on the big stage in New York, it makes it that much more important to retain those players," Cashman told reporters during a news conference in the Big Apple.
"Hideki's a rare individual where he produces on the field, contributes to the bottom line in winning, but he also provides some extra intangibles because of the severe interest coming over from Japan."
Don't forget that he was the 2009 World Series MVP, becoming the first Japanese player to earn that prestigious honor.

Matsui played his final game for the Tampa Bay Rays in 2012, finishing his pro career with 507 homers, including 175 in MLB.

Serena Displayed Greatness in 2002
2002 was a highlight-filled year for Serena Williams.

The American tennis great, who recently announced she plans to retire after the upcoming US Open, was the big story in women's tennis that year. She defeated older sister Venus in the French Open, Wimbledon and US Open finals. (She skipped the season-opening Australian Open.)

Three years earlier, Serena won the first of her 23 Grand Slam singles titles at the US Open, beating Martina Hingis 6-3, 7-6 (7-4).
In September 2002, world No. 1 Serena, then 20, stormed back to defeat Kim Clijsters in the Toyota Princess Cup final at Ariake Colosseum, winning 2-6, 6-3, 6-3.

It was Serena's seventh title of the year, matching Venus for the WTA lead.

A Consummate Competitor
Nobody ever accused Serena of lacking a competitive drive.

Her post-match comments after conquering Clijsters in Tokyo serve as ample evidence.

"I feel great," Williams told reporters after the match. "It was a great final, and I don't think the tennis could have been any better than it was today. Nobody can win every game. Kim played a good first set, and I just knew I had to pick up my game in the second set. I told myself, 'If you don't start playing better, you're going to lose.' "
In 2015, Serena's staying power as an elite player was on display as she captured three Grand Slam titles (Australian, French and Wimbledon) in the same year for the second time.

She now has 73 career singles titles, fifth among women on the all-time list, on her résumé.

And between them, Hideki Matsui and Serena Williams provided some of the biggest sports highlights in 2002, years before Twitter and Facebook occupied a place in people's daily routines.

Author: Ed Odeven
Follow Ed on JAPAN Forward's [Japan Sports Notebook] here on Sundays, in [Odds and Evens] here during the week, and Twitter @ed_odeven.