[ODDS and EVENS] Roy White Recalls Memorable Years Playing for Yomiuri Giants in New Autobiography
Before winning a Japan Series title with the Giants in 1981 and retiring in 1982, Roy White was the only New York Yankee to play each season in the 1970s.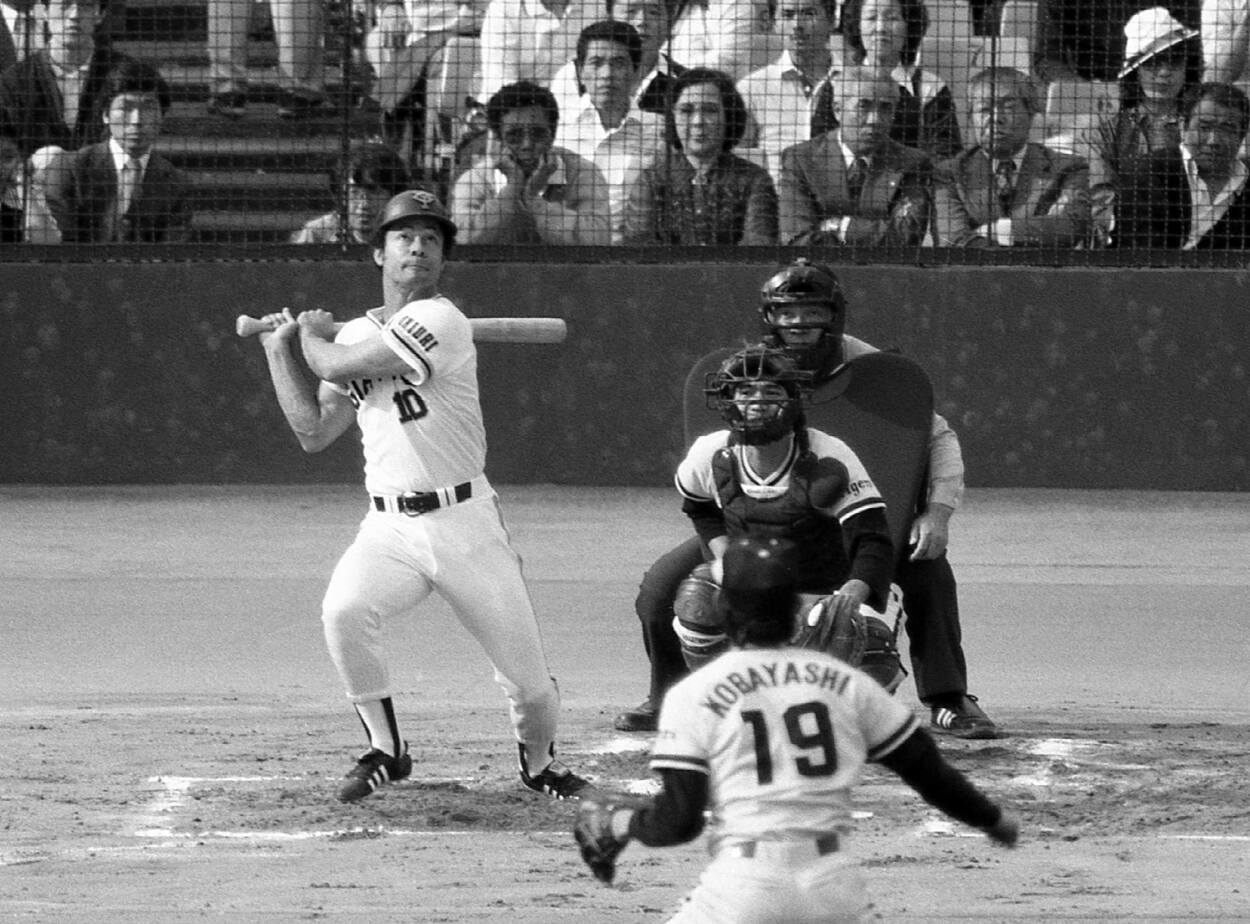 Roy White personified class throughout his pro baseball career.
Following his distinguished 15 seasons with the New York Yankees (1965-79), White played the final three seasons of his career for the Yomiuri Giants, retiring in 1982 at age 38.

In a new hardcover book released in April 2023, Roy White: From Compton to the Bronx (276 pages, Artemesia Publishing; also available as an ebook), the longtime outfielder's career is examined and placed in its proper context.
Former Yankees second baseman Willie Randolph summed up White's career this way: "He is universally respected in and out of the game because he is a quality person and was a great teammate and leader."

Randolph added, "Roy White taught me how to be my best and to lead with quiet dignity ― what some might call 'class.' "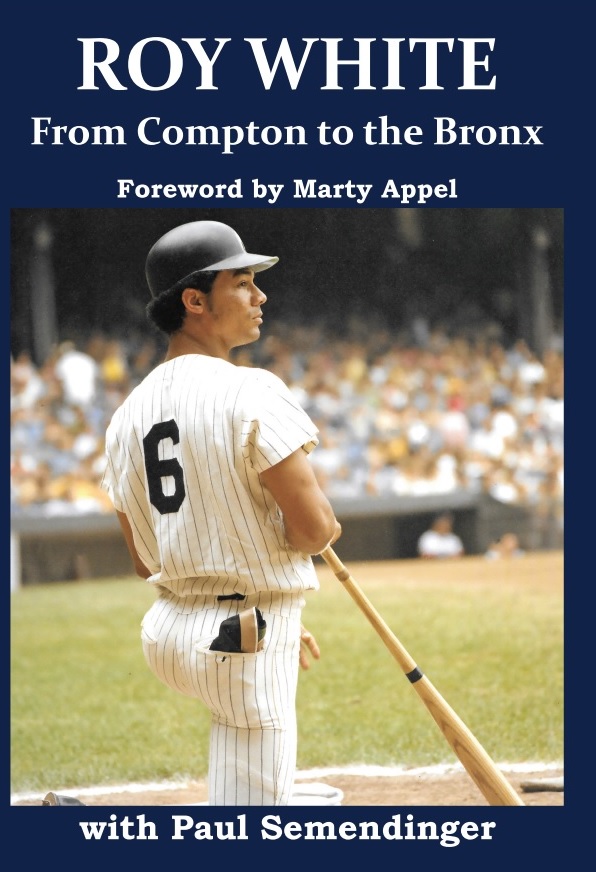 White, who was born in Los Angeles in December 1943, teamed up with retired New Jersey elementary school principal Paul R Semendinger, to write the book.
Semendinger's interviews provided the material for several as-told chapters in the book. These sections enrich the overall product, giving additional voices (ex-Yankees teammates Chris Chambliss and Randolph, former Yomiuri teammate John Sipin and longtime Yankees clubhouse attendant Ray Negron, among others) space to share insights and stories about White. Smart decision.
In Negron's chapter near the end of the book, he discusses White's admirable character.

"He didn't get distracted by the negativity," Negron said. "Instead, he just did his job. He played the game hard."
Negron, a former Yankees bat boy who later became a community consultant for the MLB team, added: "He was always there, he was rock solid and he couldn't be rattled."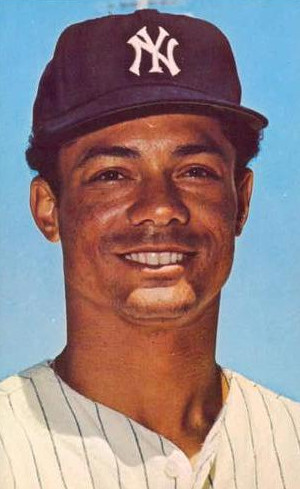 Roy White: A Model of Consistency
After breaking into the majors in 1965, White appeared in more than 100 games for the first time in 1966. By 1968, future Hall of Famer Mantle's last season, he was an everyday player in the Yankees outfield.
Before accepting an offer to play for the Yomiuri Giants in 1980, White established himself as one of the most consistent yet underappreciated Yankees of the 1960s and '70s.

White is seventh in games played (1,881) in team history. A two-time American League All-Star (1969, 1970), White finished in the top 10 in runs in the AL six times in his career. He was in the top 10 in triples five times, and placed in the top 10 in on-base percentage five times. In 1971, White led MLB in sacrifice flies (17), and shared the AL in walks (99) with Dick Allen of the Chicago White Sox in 1972.

White was a mainstay for the Yankees in two different eras, a player whose career bridged the Mickey Mantle era and the glory years of the Reggie Jackson/Catfish Hunter-led Yankees, who won back-to-back World Series titles in 1977 and '78.
And he commanded respect within the Yankees organization, according to Chambliss and others.

"Roy White was a great teammate," Chambliss observed. "The best description of him that I can give is that he was a steady influence."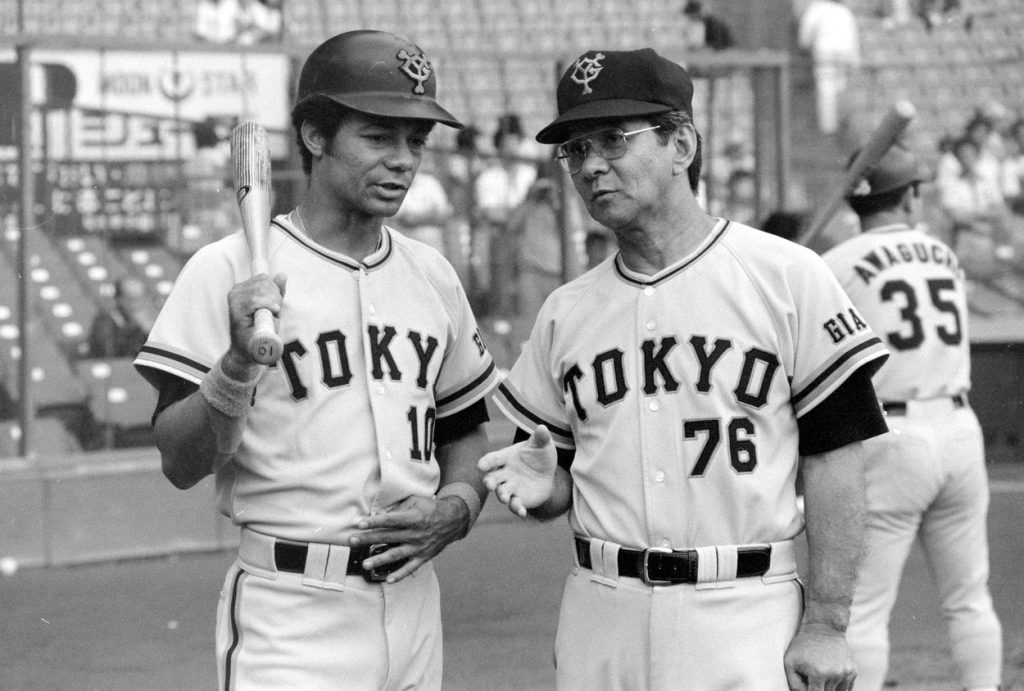 White's Move to Japan in 1980
White was limited to 81 games in 1979, his fewest in the majors since 1967. And after that turmoil-filled season (including the death of team captain and starting catcher Thurman Munson in a private plane crash), he found out he wasn't in the Yankees plans for 1980.
When one door closed, another opportunity presented itself to White: an enticing, two-year deal ($500,000 USD) to join the Yomiuri Giants.

Upon his arrival in Japan in March 1980, White awaited a big introduction, even if sleep might've been at the top of his wish list. And a flight attendant told White he'd be the final passenger to exit the plane.

A big throng of reporters was there to probe his mind about his thoughts on the upcoming season.

"The most popular question I was asked in that press conference was, 'How many home runs will you hit?' " White recalled in the book. "I'd be asked that a lot in my years in Japan. I remember responding that I was a winning ballplayer."

He went on: "I didn't want to get into predications like that, I wasn't even a home run hitter."

That's true. Of White's 1,803 MLB hits, 160 were home runs. He had an MLB career-best 22 round-trippers in 1970. He also stole 233 bases and had a lifetime MLB average of .271.
Seven-time Pacific League batting champion Isao Harimoto played for the Central League's Giants from 1976-79, and White was given Harimoto's former jersey (No. 10).

It was a big deal to White.

"Isao Harimoto is a legend in Japan," said White of the only player with 3,000 career hits in NPB. "I learned quickly that number 10 was a great number to have."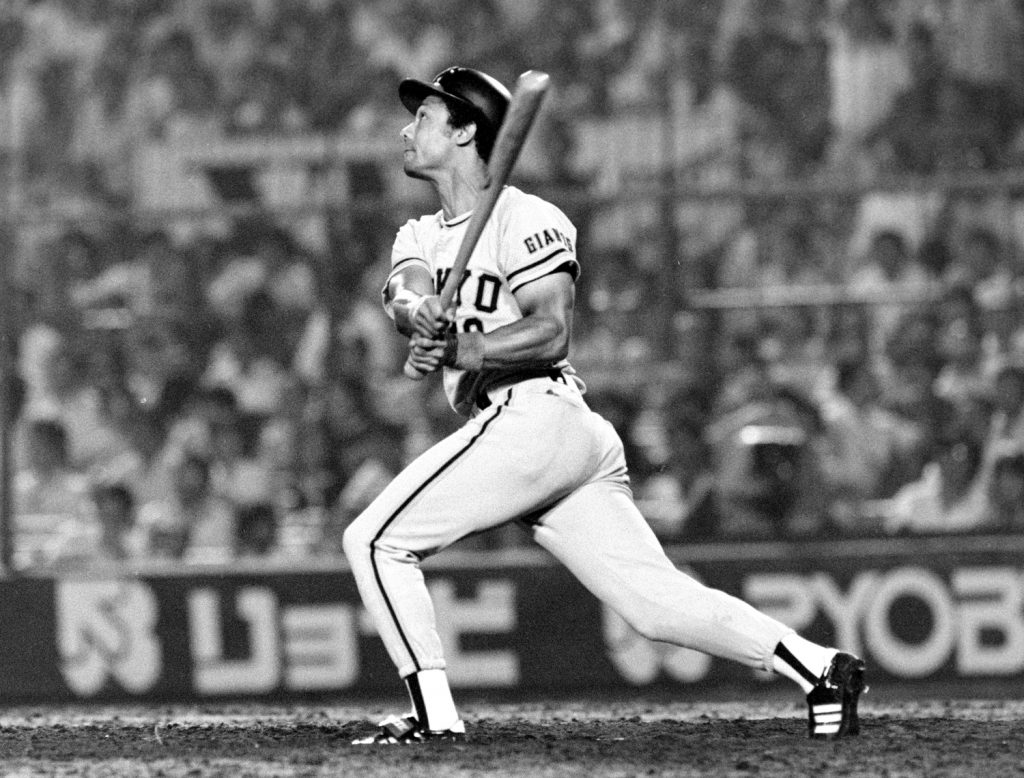 Doing His Best to Fit In
From Day One, White didn't want to receive special treatment from the Giants. Sure, he was 35 years old when he showed up in Japan with nearly 2,000 career games in the majors and impressive credentials. But that didn't mean much to him at that point.

He wanted to be an impact player for his new team and do things the Giants way.

In 1980, Shigeo Nagashima, the most popular Giants player of all time, was his manager.

In an illuminating passage in the book, White recalled his experience of getting acclimated to being on the Giants.

"The Japanese style of baseball incorporates a lot more training than in the USA," White noted before adding, "The manager deferred to my past history saying that I had been a member of the New York Yankees and a world champion. Those facts earned me a lot of respect. In some of the training drills, they'd say, 'You don't have to do this. You are a veteran and Yankee,' but I did everything they did."

Why?

"This was their baseball," White explained. "I was in Japan at their place. I wasn't going to impose my rules."

He continued: "I think, for those reasons, they liked me a lot. I didn't look for special treatment, [and] I was just a member of the team looking to help us win games and maybe even the Japan Series."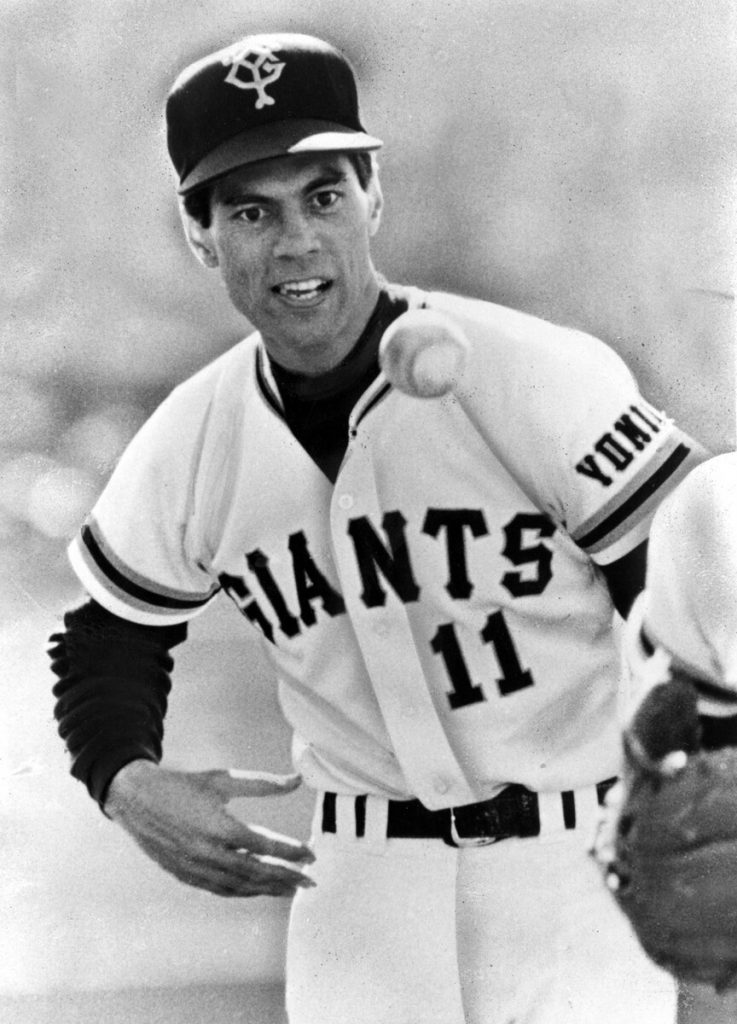 Helpful Mentors in Japan
White credited Giants teammate John Sipin, a longtime American player in Japan, and Yomiuri hitting coach Wally Yonamine, for helping him get adjusted to Japanese baseball.

But looking back on White's years on the Giants, Sipin noted that White fit in from the get-go.

"Roy was very observant. He didn't always say a lot," Sipin stated in the new book.

Sipin added, "He watched and he learned, he was always respectful, and he was always a professional."

White's ex-teammate then remarked: "He was perfect. A lot of players go to Japan and want to play American baseball there. That doesn't work. You don't mess with Japanese baseball. Roy played Japanese baseball the Japanese way."
Experience on the job at Korakuen Stadium, the Giants' former home ballpark, which was demolished in 1988, and other NPB stadiums quickly taught White that umpires frequently called games differently for Japanese and foreign batters.

"In that era, many Americans outperformed their Japanese counterparts," White recalled. "A bigger strike zone sometimes made things seem a little more equal. But it didn't feel so equal when they'd call strikes on me that they didn't call on other batters."
Banner Debut for the Giants
In White's first regular-season game, the Giants opened the 1980 season against the Taiyo Whales in Yokohama. Batting cleanup behind Sadaharu Oh, White homered twice and also hit a double in four at-bats.
He was on a hitting tear ― with an average above .300 in the first 15 games and six or seven homers, the California native approximated ― before NPB pitchers made adjustments.

"The Japanese soon started to tell me, 'You have big power,' " he said.
"And then, I stopped getting the pitches. The Japanese pitchers learned how to pitch to me. I fell into a big slump."

The slump, of course, wouldn't last forever.
White hit .284 with 29 homers and 75 RBIs in 1980, followed by .273 and .296 batting averages the next two seasons.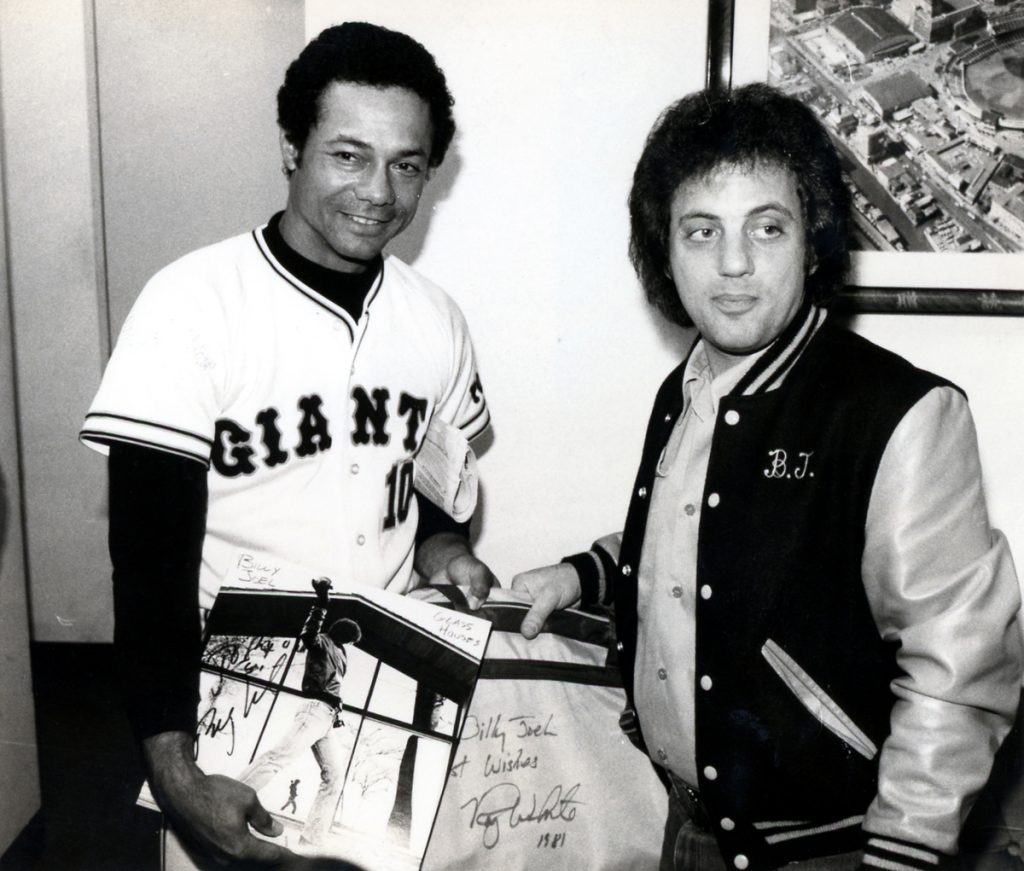 Enjoyment off the Field
Naturally, being a former Yankee and a two-time World Series winner raised White's profile to a higher level than any random former MLB player who plied their craft in Japan.

And with his star celebrity, White enjoyed the perks that go with it.

For instance, Oh invited White and his family to dinner one night in 1980.

With vivid details, White remembers that meal like it was yesterday.

"We met Oh at a Chinese restaurant, but as was custom, it was just him, not his family," he recounted in his autobiography. "Sadaharu had also ordered for us all and it included some interesting food choices — bear claw, shark fin soup, 100-year-old eggs. We politely ate what was put in front of us. It was a great night, but I wished my family would have had the chance to meet his."
While on tour in Japan, Billy Joel invited White to dinner, and the famous New York City-born pop musician and longtime employee of the city's Bronx ballclub met for a memorable meal.

Although he started the season in left field, White was moved to center for most of the season. He also hit in the fourth spot, aka the cleanup hitter, for the Giants.
This held special significance for him.

"At the start of my career, I batted behind Mickey Mantle, one of America's greatest home run hitters, and now here I was batting behind Oh, Japan's greatest home run hitter," White admitted. This was a tremendous honor."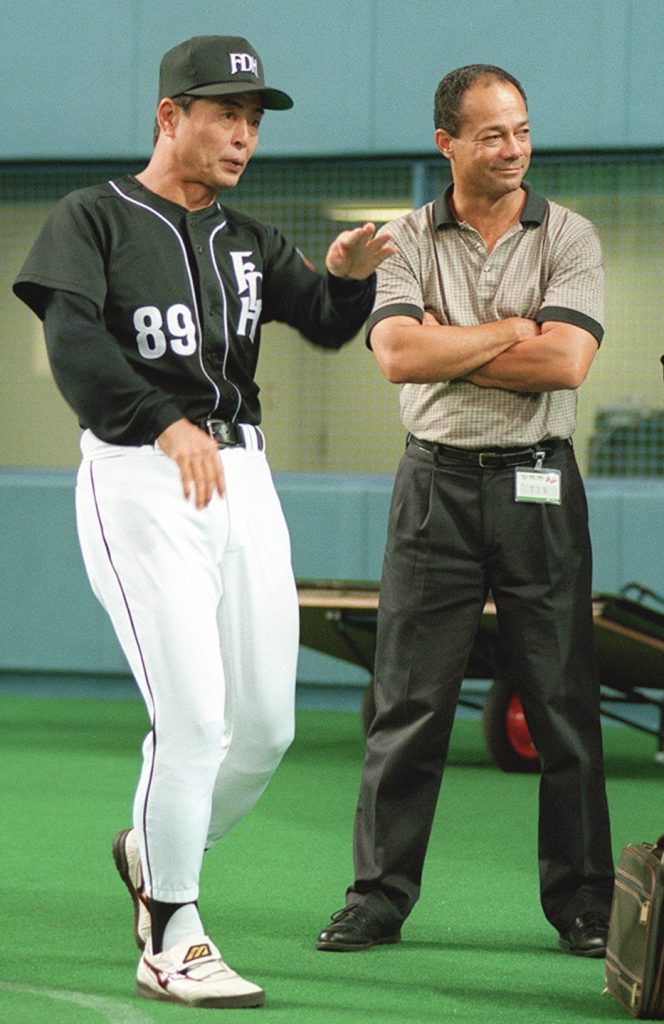 Oh retired after the 1980 season and Nagashima stepped down as manager after the Giants (61-60-9) finished third in the CL.
Championship Thrills in Japan
Motoshi Fujita, a former Giants pitching coach during the club's V-9 dynasty years (1965-74), replaced Nagashima as skipper. Oh became the assistant manager.

In 1981, the Giants had a 73-48-9 record and won the CL pennant and then defeated the Nippon Ham Fighters, who also played their home games at Korakuen Stadium, in the Japan Series.

Yomiuri prepared vigorously for Fujta's first season in charge, including spending a portion of its spring training in Vero Beach, Florida, where the Los Angeles Dodgers held camp.

In exhibition games against the Dodgers and Texas Rangers, White had a close-up view of how his Japanese teammates fared against their MLB counterparts.

White was impressed by what he saw.

"Back then, and still maybe even today, there was a perception that the American ballplayers were so much better than the Japanese players," White declared. "That just wasn't true. There were a bunch of guys I played with and against in Japan who would have been solid major leaguers. Sadaharu Oh could have played and been a star anywhere."

Who else?

White mentioned standout Giants starting pitcher Suguru Egawa and star reliever Mitsuo Sumi. He also praised Whales reliever Kazuhiko Endo: "I couldn't hit him. He struck me out the first five times I faced him." And he noted there were a number of others.
In Game 2 of the 1981 Japan Series, White belted a two-run homer in the eighth inning, and the Giants won 2-1 to even the series at 1-1. Yomiuri went on to win the series in six games.

"My team was, once again, at the top of the baseball world in its country," he shared. "It felt great, almost the same as with the Yankees."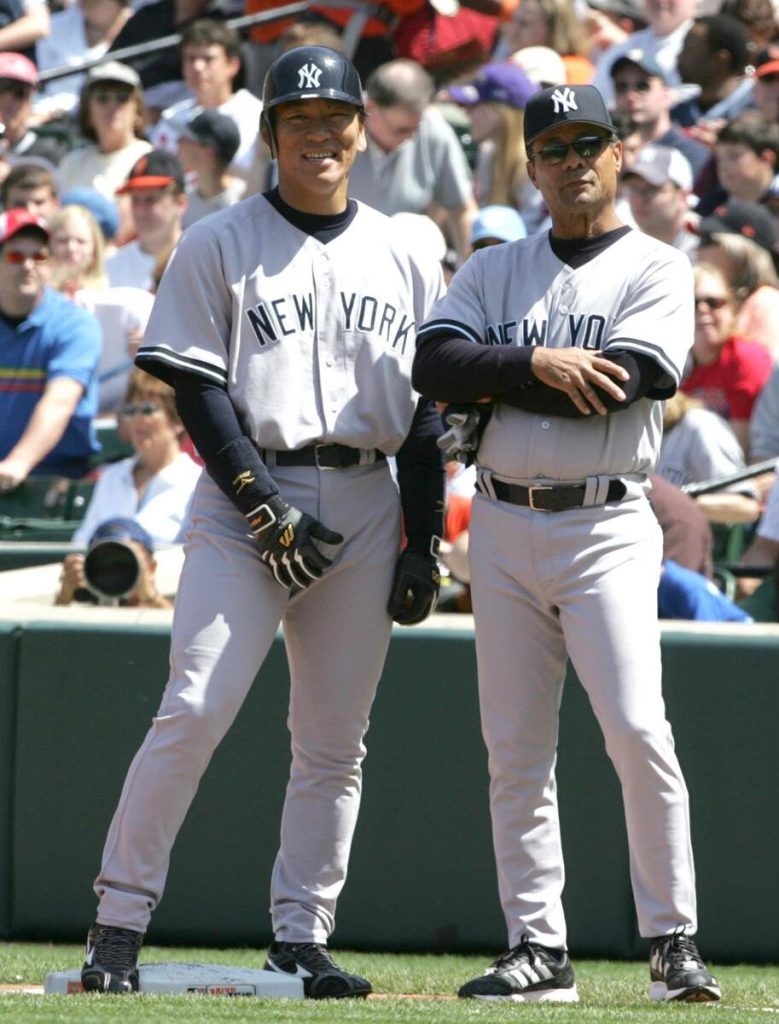 A Fraternity of Three
Twenty-eight years later, Hideki Matsui was the World Series MVP in 2009, when the Yankees won the MLB title.

Years earlier, White had scouted Matsui when he traveled to Japan in that capacity for the Yankees, noting in a written assessment that "Godzilla" had the talent to play in the majors. Eventually, White's recommendation was a catalyst for New York to sign Matsui.

White, American outfielder/first baseman Gary Thomasson, a Yankee in 1978 and a Giant in 1981, and Matsui, a three-time Japan Series winner (1994, 2000 and 2002), are the only players to win World Series and Japan Series titles with the Yankees and the Giants.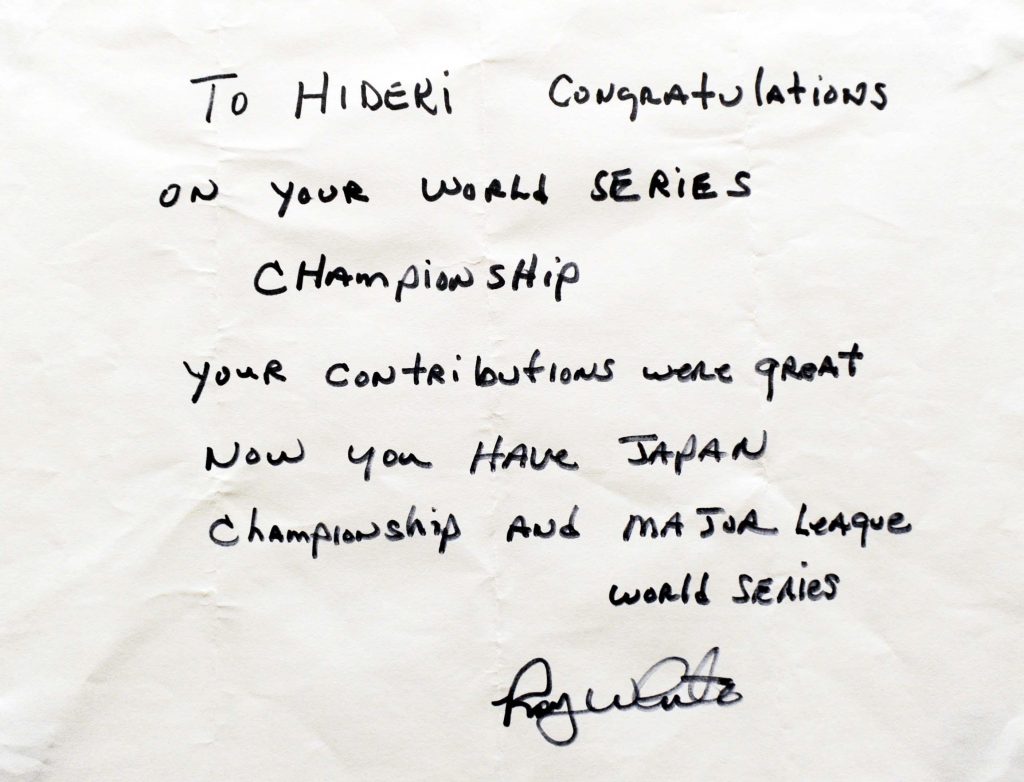 In addition to richly describing interactions between White and his Yankees teammates and managers, including Ralph Houk, Billy Martin and Bob Lemon, over the years, the book also highlights his intellect, work ethic and likable personality from start to finish.
White's embrace of karate ― "I enjoyed this sport and the fitness and mental toughness it gave me" ― made him unique in that era.
Then there was the time he really lost his cool during a game against the Chicago White Sox in June 1975 after a frustrating at-bat. He "initiated a karate attack on the water cooler in the Yankees' previous series here in early June," The New York Times reported in July 1975.
Karate and a water cooler smash-up!
These stories also provide a nice change of pace in the engrossing book about one of baseball's true gentlemen.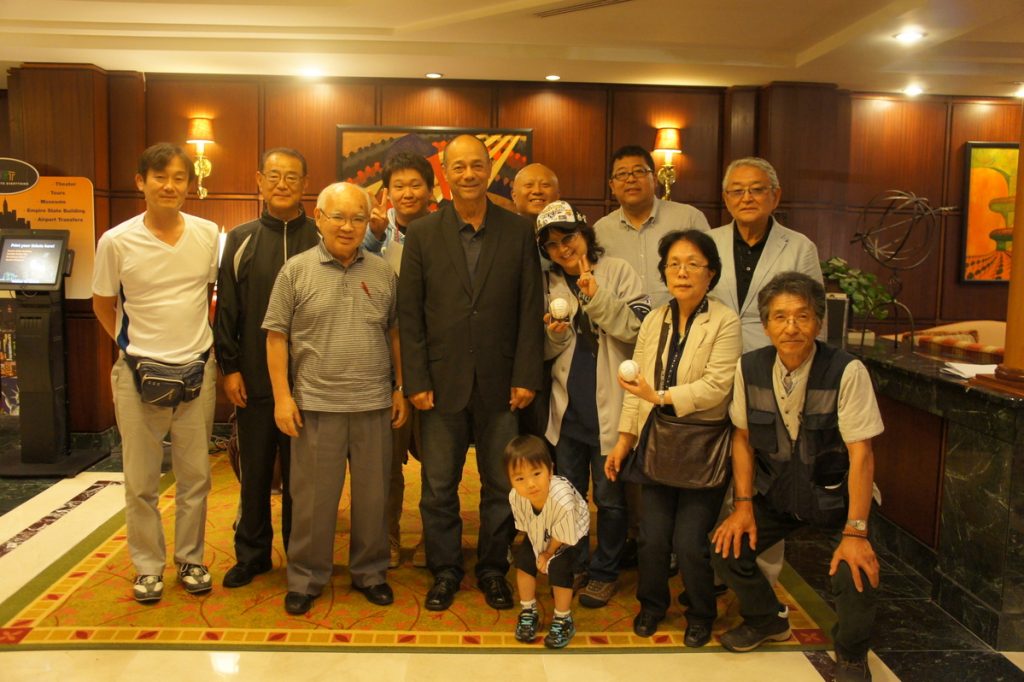 Author: Ed Odeven
Find Ed on JAPAN Forward's dedicated website, SportsLook. Follow his [Japan Sports Notebook] on Sundays, [Odds and Evens] during the week, and Twitter @ed_odeven.