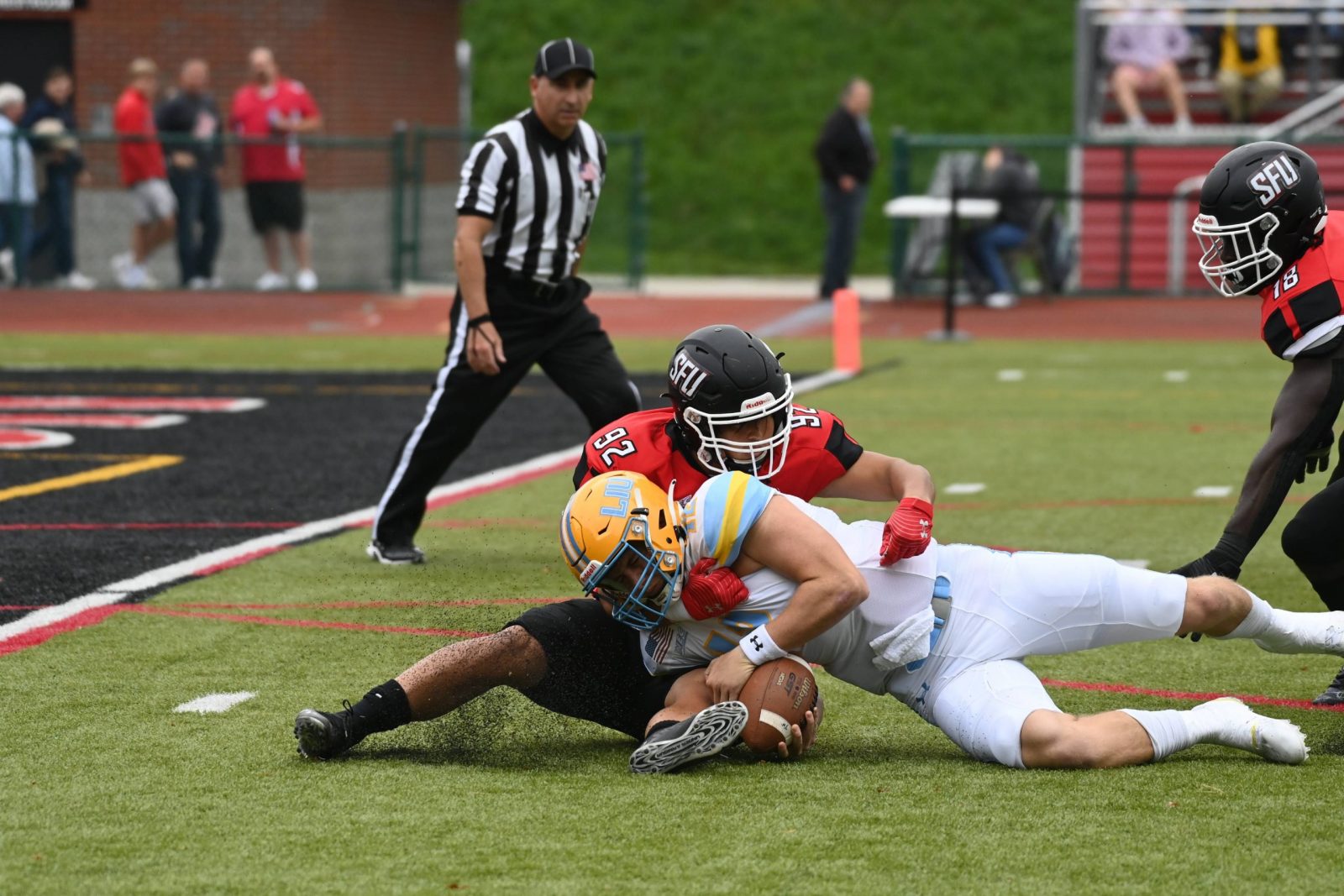 Ambition is a powerful motivational force.
For some people, it's an all-consuming thought. For others, it's a guiding principle.
Yosuke Sugano's ambition is coupled with a strong desire to be an influential figure in the development of American football in Japan.

A graduate transfer to Syracuse University, he has two years of eligibility remaining as a college football player.

I saw headlines last week that Sugano had verbally committed to play football for the Syracuse Orange, an Atlantic Coast Conference school. So I asked him about his journey from Japan to New York.
Sugano, who turns 24 in September, intends to arrive on campus at Syracuse in upstate New York in early July and pursue his goals while continuing his education. He'll enroll in the school's Instructional Design, Development and Evaluation program, which he considers a building block to success.
"This program focuses on how to create the environment where humans want to study, which is the study of how to increase human motivation," Sugano told me. "My dream after my football career is over is to contribute to developing Japanese football by becoming a football coach. Therefore, I thought this IDD&E graduate program is the best program for me."
An Interesting Journey
Sugano, who hails from Akashi, Hyogo Prefecture, arrived at Saint Francis (Pennsylvania) University in 2018. He graduated in May with a bachelor's degree in strategic communications.

His football journey is an interesting (and inspiring) story of dedication. The 5-foot-10 (about 178 cm), 225-pounds (102 kg) Sugano loves football, a sport that has yet to produce a Japanese NFL player.
Despite its status as a minor sport in the overall pecking order of team sports in his homeland, Sugano reveres it. It's his favorite sport.
Sugano played football at Kwansei Gakuin Senior High School, which is located in Nishinomiya, Hyogo Prefecture, contributing to the Fighters' back-to-back national championship squads his first two years there.

During his senior year, the Fighters participated in a summer football camp at Greenville Senior High School in Mercer County, Pennsylvania, which is located in the northwestern section of the state, close to the Ohio border. And his commitment to football as a high-school student led to one of the defining chapters of his life.
"During that summer camp experience, I felt that I really want to try my football skills at a United States college, not a Japanese college," Sugano recalled.

"Therefore, after the camp, I contacted the coach of Greenville High School, then decided to attend GHS for one year, to get the offer from a US college.
"Since GHS has an international student program, they have a dorm for international students. So, I went to the US by myself. My parents still have never come to the US yet."
It was an unforgettable experience for him, adjusting to life in a foreign country for the first time.
"I was the only Japanese in the town of Greenville at that time," Sugano stated.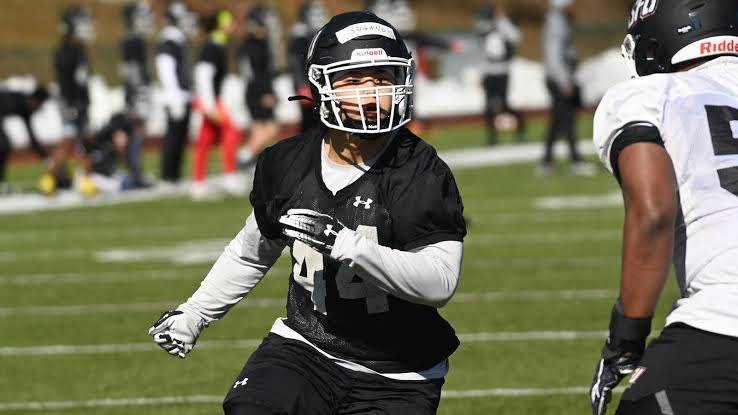 Comfort Zone on the Football Field
Thousands of miles from his hometown, he found a level of familiarity playing for the GHS football team, and it was a vital stepping stone in pursuit of his long-term goals.

In his one year with the Trojans, Sugano was a productive defensive player, contributing 62 tackles (46 solo), 10 sacks, two forced fumbles and three fumble recoveries. GHS went 9-3 in 2017 and competed in the Pennsylvania AA state playoffs.
Sugano's productivity helped him attract the attention of Saint Francis University's coaching staff. And he continued his football career at the NCAA Division I Football Championship Subdivision (previously known as Division I-AA). Syracuse is in the higher tier of Division I, competing in the Football Championship Division alongside high-profile schools like Notre Dame and Michigan, Alabama and Clemson.
In 2018, Sugano played one game as a freshman on the Saint Francis defensive line. He was granted redshirt status, meaning a season of athletic eligibility was preserved and pushed back.
As a redshirt freshman the next year, he was a regular contributor for the Red Flash defense, appearing in every one of the Northeast Conference school's 12 games. Sugano recorded 21 tackles (15 solo) and two sacks while playing on the defensive line.
Sugano shifted to linebacker for the 2020 campaign, but Northeast Conference schools' season was canceled due to the global COVID-19 pandemic.
A Look Back at the 2021 Season
In 2021, after the team's one-year hiatus, Sugano returned to the gridiron and continued his progression as a college player. He appeared in all 11 Saint Francis games, making 12 tackles and registering two sacks.
Two games stand out when you glance at Sugano's numbers for the full season. On October 2, he forced a fumble, had a sack and made two tackles against Morgan State.
Seven days later, he had a four-tackle, one-sack performance in a 55-10 rout of conference rival Long Island University.
Looking back at his four seasons at Saint Francis, Sugano highlighted his love for the game and athletic competition in response to one of my questions: What are your favorite football memories there? Here's what he said:
"My favorite memory at SFU is the first time I played the game as a starting player."
He noted that he was fifth on the depth chart when he arrived at the school. Which appeared to be an insurmountable obstacle for him.
Or as he put it: "Therefore, at that time, I thought I would never be able to play a game here."
But Sugano stuck with it, practicing and preparing, physically and mentally.
"So, in the first game I played as a starter in my sophomore year, I felt so happy," he said.
Consider this a valuable lesson in perseverance.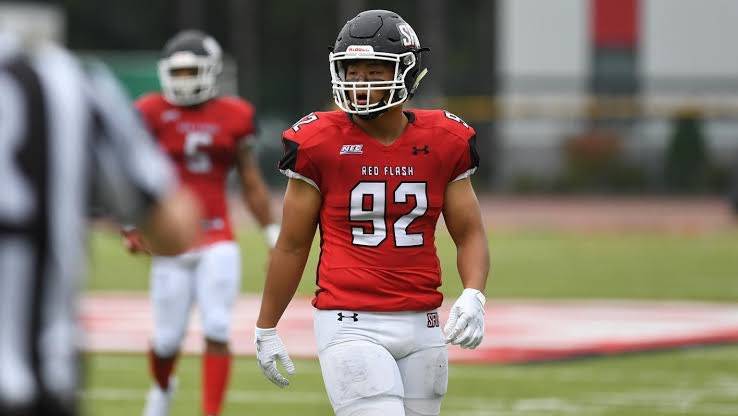 Challenges Ahead
But Sugano's football story isn't over. He recognizes, however, that he probably faces a formidable challenge to gain regular playing time at linebacker as a walk-on grad student in 2022 for Orange coach Dino Baber's team.
Syracuse has notable depth and talent at the position, including All-American candidate Mikel Jones, a senior captain, and fellow standouts Stefon Thompson and Marlowe Wax.
Maintaining a positive outlook for the upcoming season, which begins on September 3 against visiting Louisville, Sugano said: "I understand it is going to be really hard for me to play in the game. However, I do not want to give up. So my goal for the first year is to be selected as a special teams member and play the game at least as a rotation member.
"Then, for my second year, [my goal] is going to be to play the game as a starter."
For a guy who admits he knew nothing about American football until he began playing it as a first-year student at Kwansei Gakuin Junior High School, Sugano has come a long way.
Before launching a coaching career in the future, Yosuke Sugano wants to become the first Japanese in the NFL.

Indeed, it's a lofty ambition.

And the next two seasons at Syracuse will be an important player development opportunity for him.


Author: Ed Odeven

Follow Ed on JAPAN Forward's [Japan Sports Notebook] here on Sundays, in [Odds and Evens] here during the week, and Twitter @ed_odeven.