OLYMPIC DIGEST | Japan Clinches Spot in Women's Curling Semifinals
The 2018 Olympic bronze medalist advanced to the final four on a tiebreaker after Britain, Japan and Canada finished with identical records.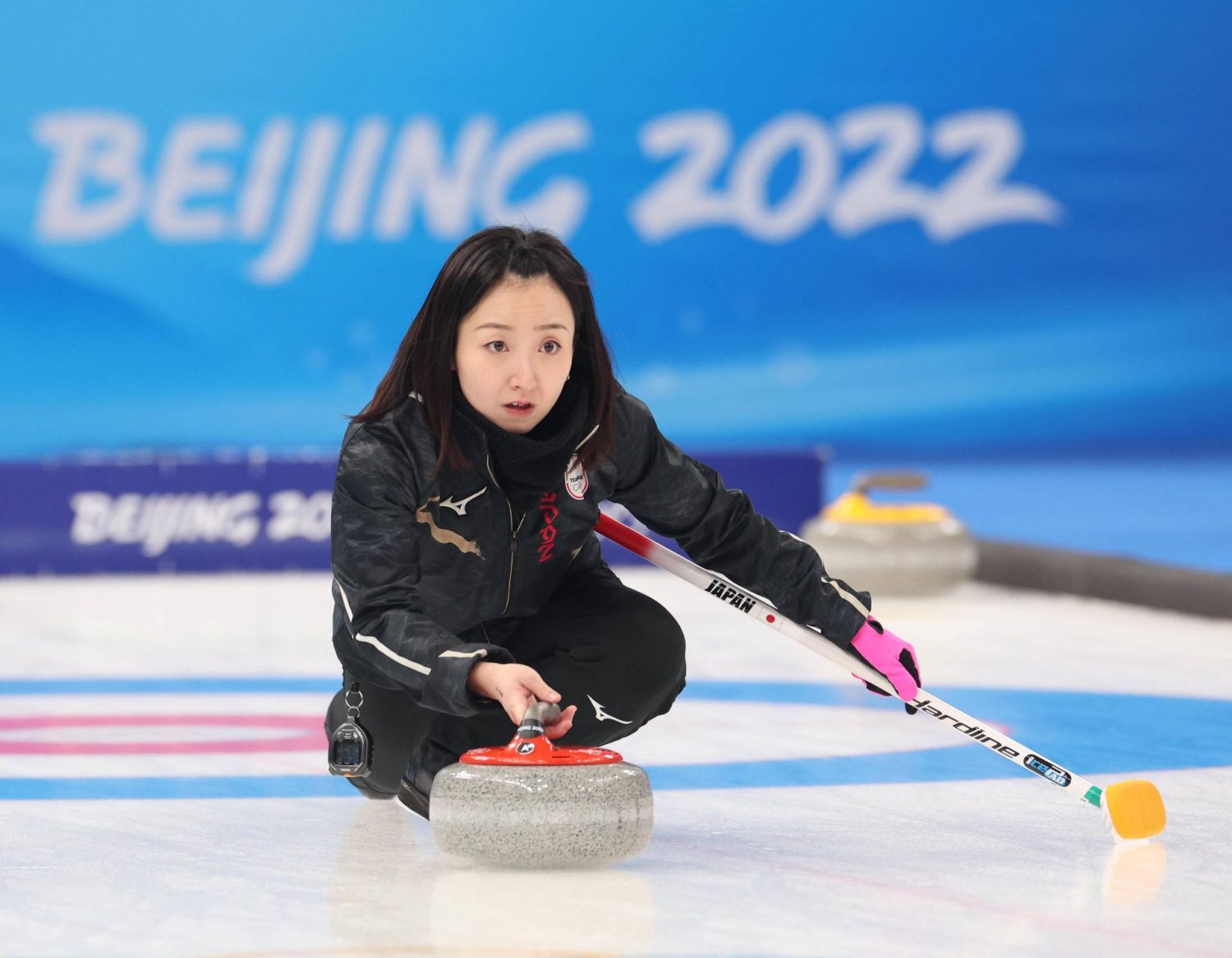 Japan advanced to the women's curling semifinals at the Beijing Olympics on Thursday, February 17 despite an 8-4 loss to Switzerland in its last preliminary round game.
Japan, the bronze medalist four years ago, barely squeezed into the next round when Sweden beat South Korea, resulting in a three-way tie between Britain, Japan and Canada for the fourth and final qualifying spot.
Each team had won one game and lost one game between the three ― so a second tiebreaker, the average accuracy of last-stone draw shots, determined the last two playoff spots.
Britain placed third, Japan fourth and Canada was eliminated.
Japan will face top seed Switzerland in the semifinals on Friday, while defending champion Sweden takes on Britain.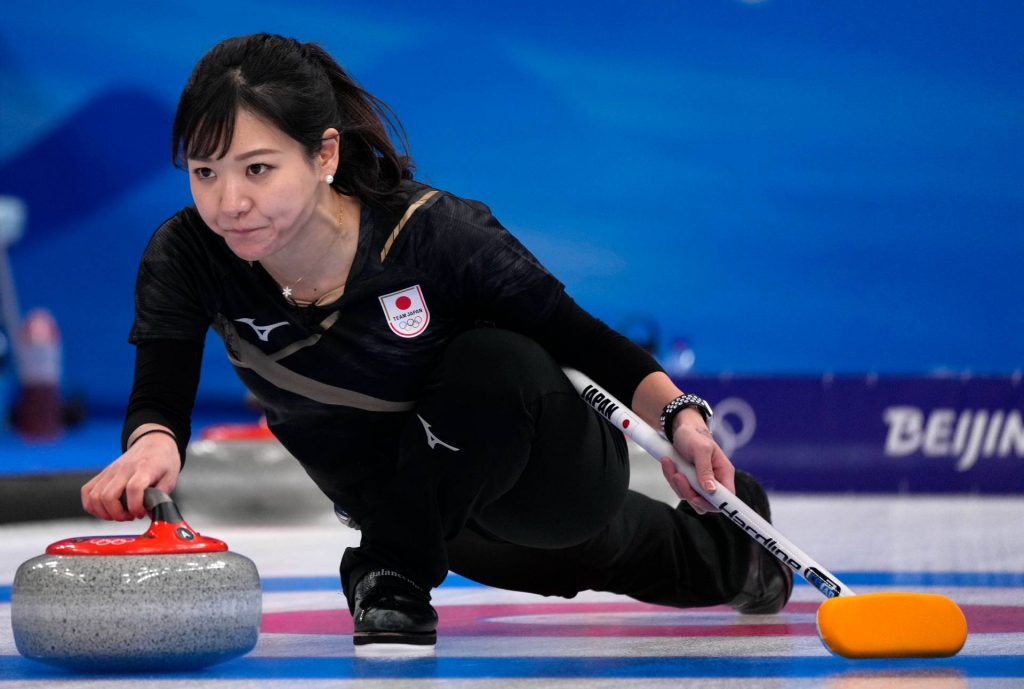 Japan got off to a good start in Thursday's match with a two-ender in the second end, but Switzerland struck back by stealing a point in the fourth, going ahead 3-2 after Japan skip Satsuki Fujisawa missed a takeout attempt with the final shot.
Switzerland took control by stealing two in the fifth after Japan missed a final takeout attempt.
Japan cut the deficit to 5-4 in the seventh after taking two points, but following a blank in the sixth Switzerland skip Alina Paetz secured three points in the ninth on a superb double takeout with the hammer. Japan finished the preliminary round with a 5-4 record.
After the match, Fujisawa reflected on her team's performance and looked ahead to the quarterfinals.
"We did great except for the last end," Fujisawa said, according to Kyodo News. "I did not play my best."
She added: "Whether we end up laughing or crying, we only have two games left, so I want to make sure we play them our way."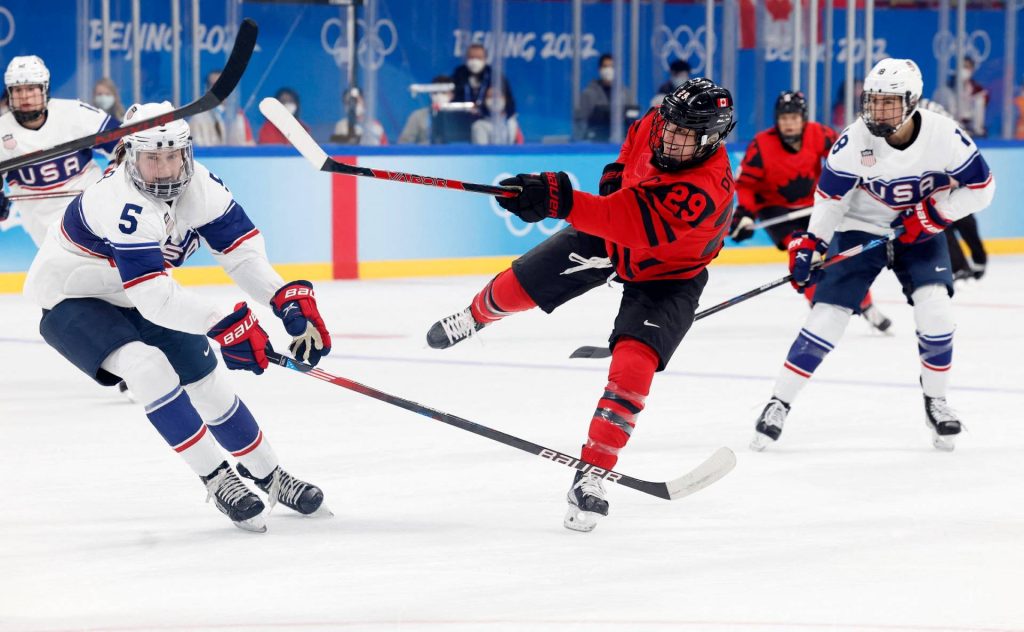 Ice Hockey
Poulin Leads Canada Past US in Women's Final
Captain Marie-Philip Poulin scored two goals and added an assist as Canada beat defending champion the United States 3-2 to reclaim the gold medal in women's ice hockey.
Poulin assisted on Sarah Nurse's opening goal at 7:50 of the first period, then made it 2-0 just over seven minutes later to give the Canadians a two-goal lead after 20 minutes.
Poulin made it 3-0 nine minutes into the second when she banked an angled shot off the pads of US goalie Alex Cavalinni.
But the Americans weren't about to go quietly and Hilary Knight struck back with a shorthanded goal late in the second period to keep it close.
The Americans dominated play in the third period as they desperately looked to erase the deficit.
With over three minutes left, the US pulled their goalie and it paid off after Poulin took a penalty.
Amanda Kessel banged in a loose puck with just 13 seconds left in regulation, but time ran out on the American and the Canadians celebrated their fifth gold medal in women's ice hockey.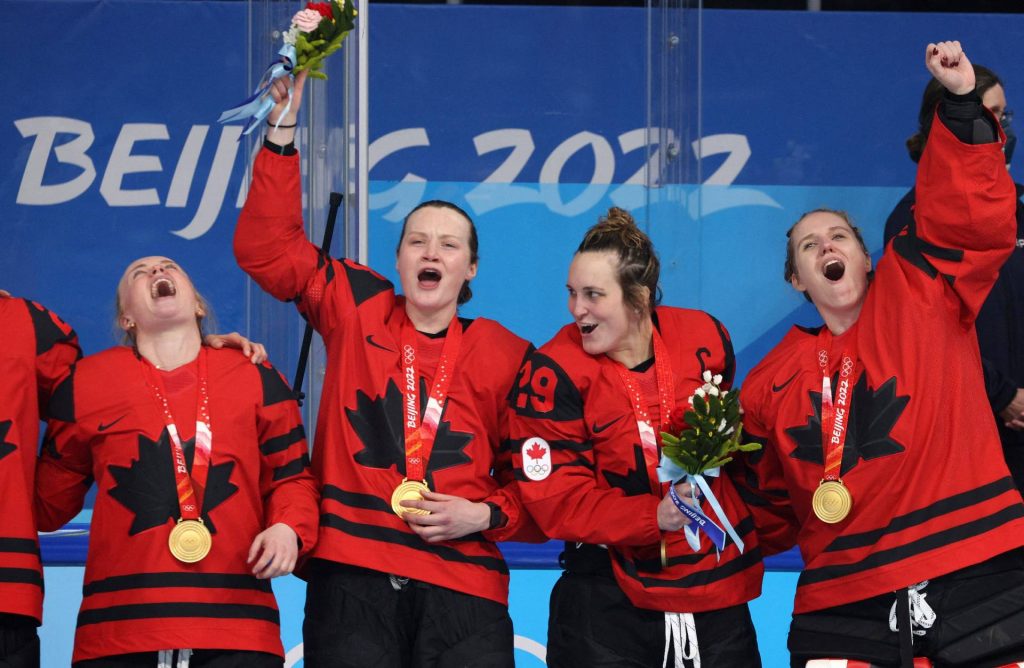 Canada, the reigning world champion, won four consecutive titles from 2002 to 2014. The United States won the gold four years ago in Pyeongchang, edging Canada in a shootout.
With their men's team being eliminated on the previous day and going home without a medal, the Canadian women's win will go a long way in restoring some pride in the hockey-mad nation.

With their men's team being eliminated on the previous day and going home without a medal, the Canadian women's win will go a long way in restoring some pride in the hockey-mad nation.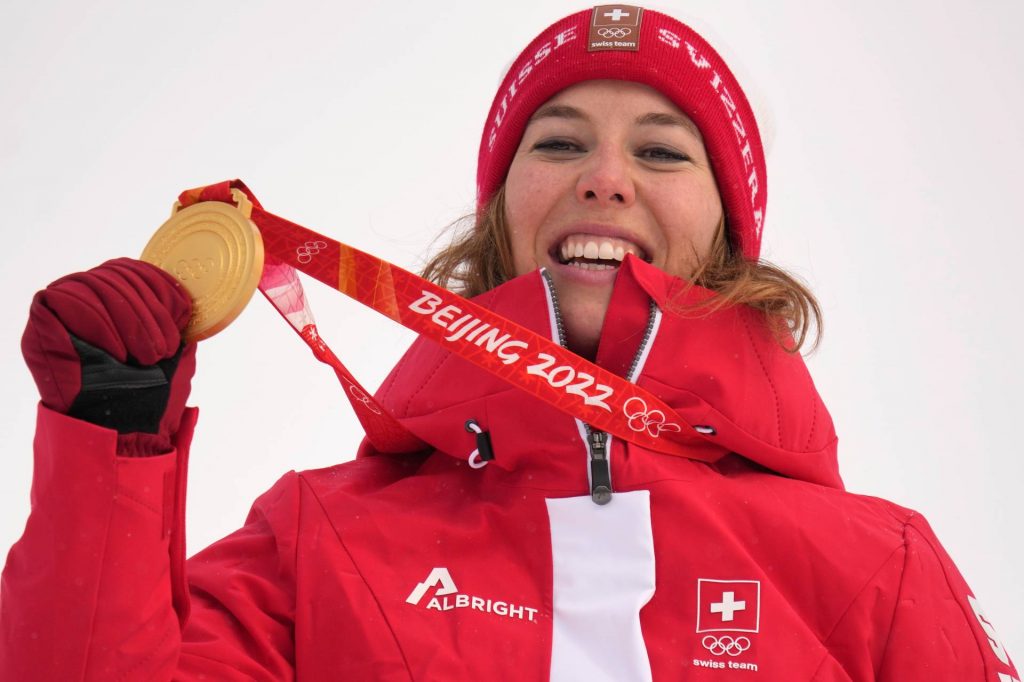 Alpine Skiing
Switzerland's Gisin Defends Title in Women's Combined
Michelle Gisin won her second consecutive women's Alpine combined Olympic gold medal on Thursday.

The Swiss skiing star secured the title in the slalom portion of the two-race event at the Yanqing National Alpine Skiing Centre.

She was first in the slalom in 52.25 to make up for a 12th-place finish in the downhill (1:33.43). That added up to 2:25.67, more than a second faster than Swiss runner-up Wendy Holdener (2:26.72). Italy's Federica Brignone placed third in 2:27.52.

"Four years ago I did it with my downhill and this time I did it with my slalom," Gisin said, according to The Associated Press.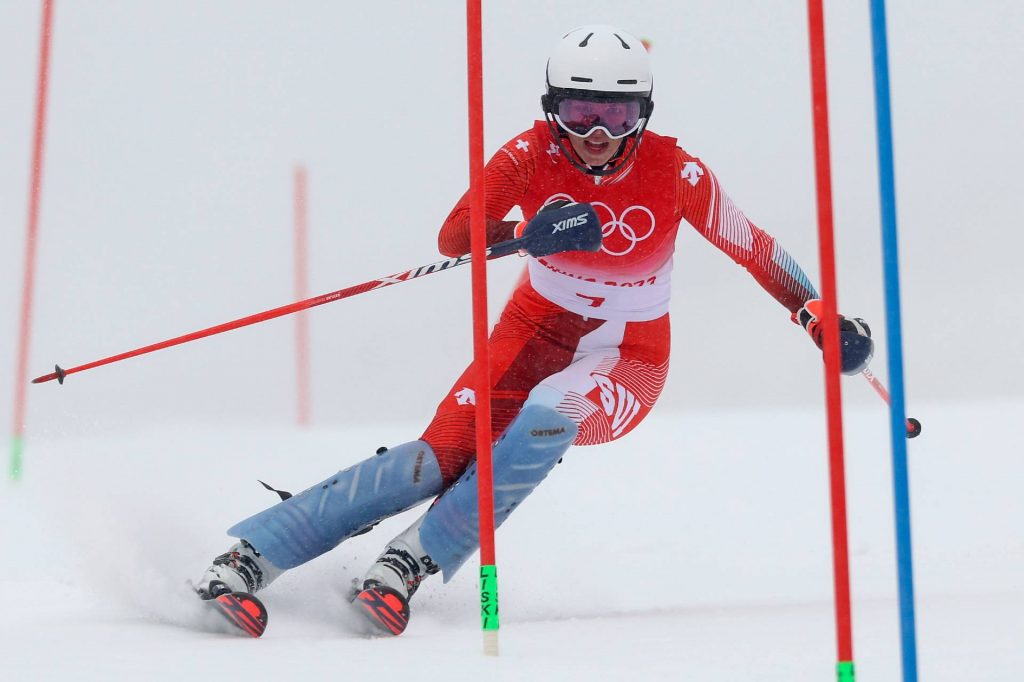 Authors: Jim Armstrong, Ed Odeven