Rui Hachimura Makes Season Debut in Wizards' 40th Game
The former Gonzaga University star, who logged 14 minutes, said he was "so happy to be back on the court and playing with these guys."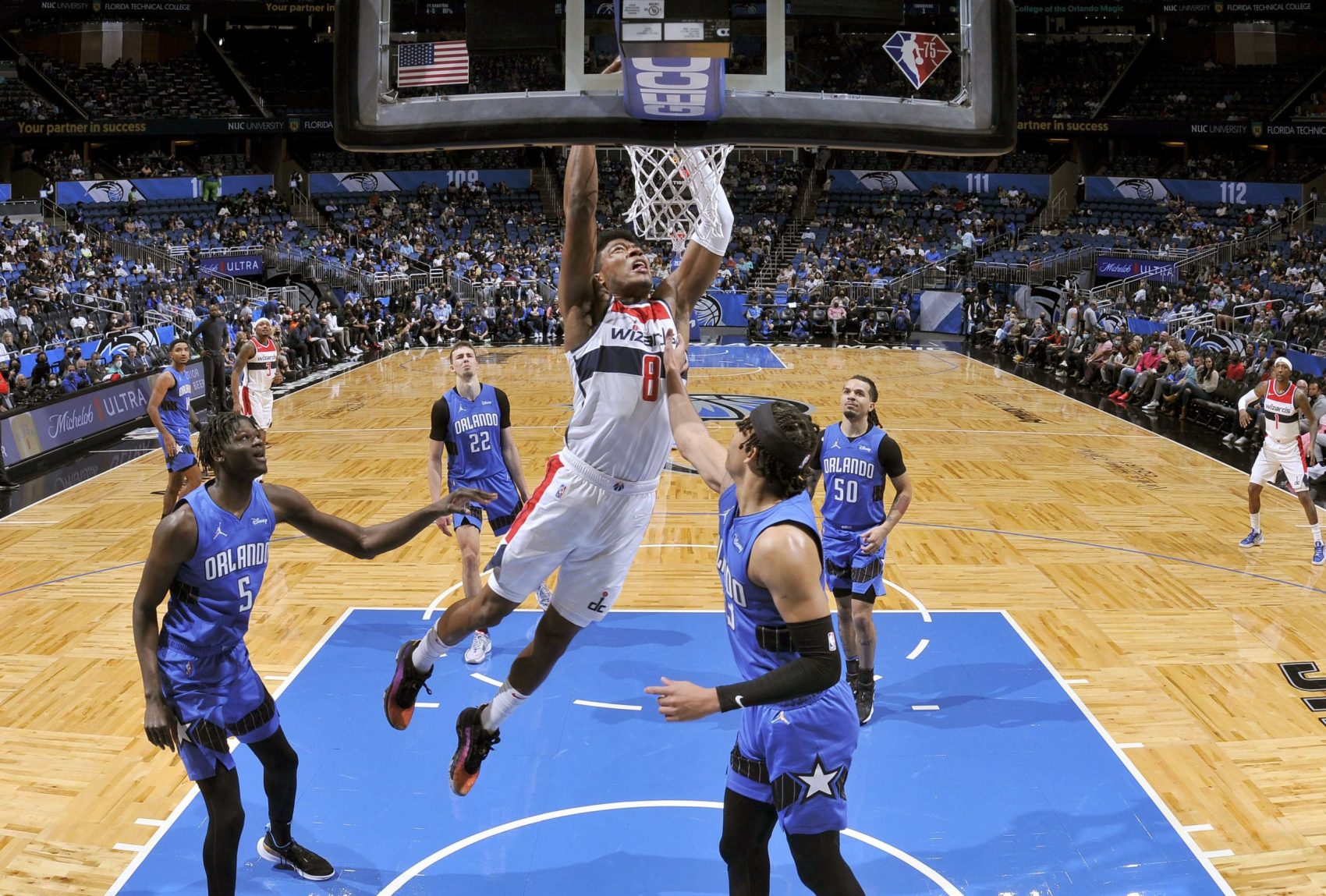 Rui Hachimura made his long-awaited NBA season debut on Sunday, January 9.
The third-year pro finished with six points, three rebounds and one assist in 14-plus minutes in the Washington Wizards' 102-100 road victory over the Orlando Magic. He was 2-for-8 from the floor and 2-for-4 at the foul line.
Washington improved to 20-20.
Hachimura missed the Wizards' first 39 games of the season. The organization gave the 23-year-old forward permission to miss preseason training camp due to undisclosed personal matters.
First-year head coach Wes Unseld Jr. gave Hachimura ample time to work out on his own before rejoining the team several weeks later for practice sessions. It was a slow process that left some longtime hoop observers wondering why it had taken so long for Hachimura to be declared ready to play again.
The Gonzaga University product was recently placed in COVID-19 health and safety protocols, which further delayed his season debut.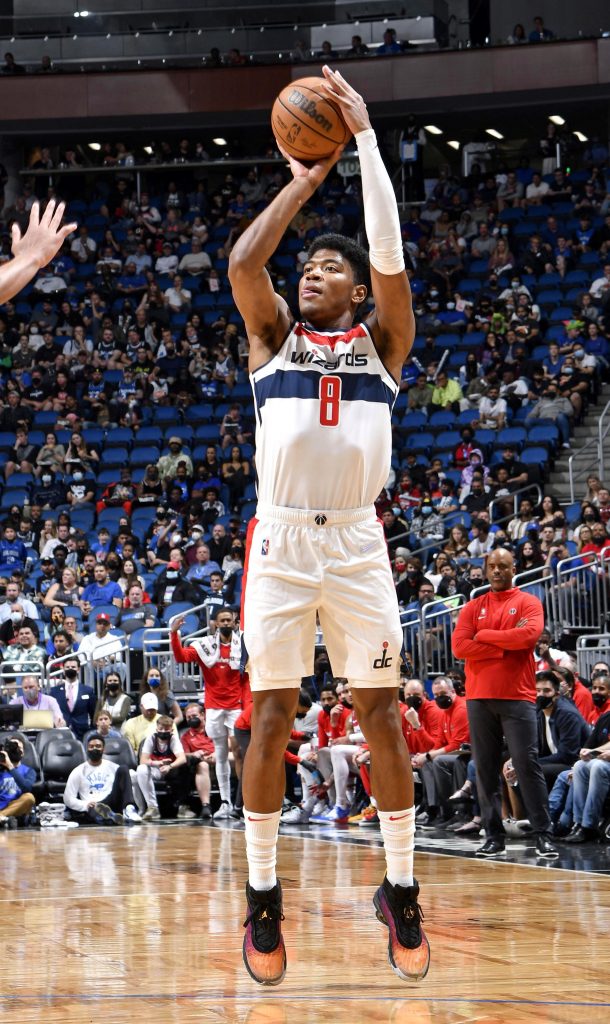 Unseld said Hachimura had a stellar performance.
"I thought he did great," Unseld told reporters. "He was aggressive. I think he gives you that physicality that we lack at times."
Hachimura entered the game with 6:30 to play in the first quarter.
"It was great. I've been waiting for this moment," Hachimura was quoted as saying by NBC Sports Washington. "I had to take a little time off, but I'm so happy to be back on the court and playing with these guys. I missed the feeling,"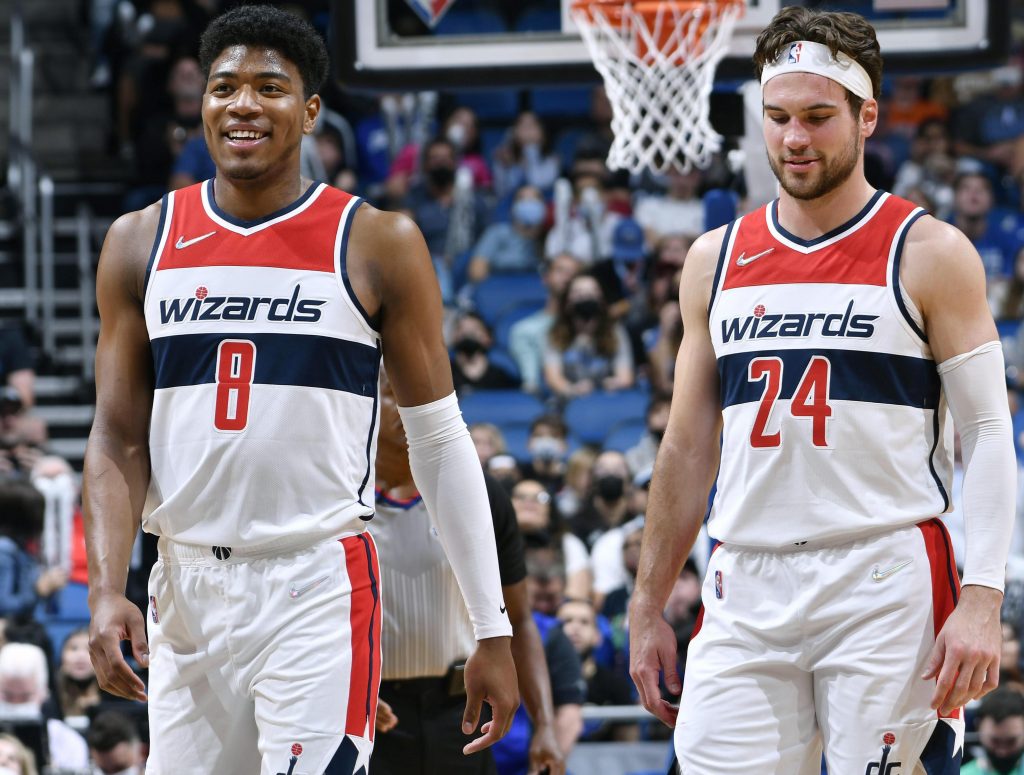 Hachimura declined to give specifics to reporters about why he took an extended break from basketball.
"I've been playing basketball since I was 13, it was non-stop. I don't know, it's kind of hard to explain," he said, according to NBC Sports Washington. "In Japan, we don't have a season in basketball. We just [play] basketball all year. It's different. I never got off or anything and think about even in college, I was playing for the national team in the summer. I was playing basketball. This season, too, after the season I went back to Japan and played for the national team [in the Olympics]. It's been tough."
Hachimura, the No. 9 pick in the 2019 NBA Draft, averaged 13.8 points and 5.5 rebounds in 55 games in 2020-21.
RELATED: BASKETBALL | Rui Hachimura's First Coach Looks Back at His Start in Basketball
Author: Ed Odeven
Follow Ed on JAPAN Forward's [Japan Sports Notebook] here on Sundays, in [Odds and Evens] here during the week, and Twitter @ed_odeven.