Samurai Japan Advances to WBC Final in Dramatic Fashion
NPB star Munetaka Murakami delivers a walk-off double in the ninth inning against Mexico, sending Japan to the WBC title game for the third time.
Triple Crown winner Munetaka Murakami came through when it mattered most.
Murakami hit a clutch double off the wall in center as Japan rallied with two runs in the bottom of the ninth inning for a 6-5 sayonara win over Mexico in the semifinals of the World Baseball Classic on Monday night, March 20. (The game ended at 11:45 AM JST on Tuesday.)
The dramatic win sent two-time champion Samurai Japan into Tuesday's final in Miami where it will face the defending champion United States at loanDepot Park. First pitch is set for 8:09 AM JST on Wednesday. (Yokohama DeNA BayStars left-hander Shota Imanaga will start for Japan. Merrill Kelly of the Arizona Diamondbacks is expected to start for Team USA.)
In the ninth, two-way star Shohei Ohtani keyed the thrilling comeback with a leadoff double off Mexico's Giovanny Gallegos, a veteran MLB reliever.
Masataka Yoshida, who earlier hit a game-trying three-run homer, drew a walk and was replaced by pinch runner Ukyo Shuto.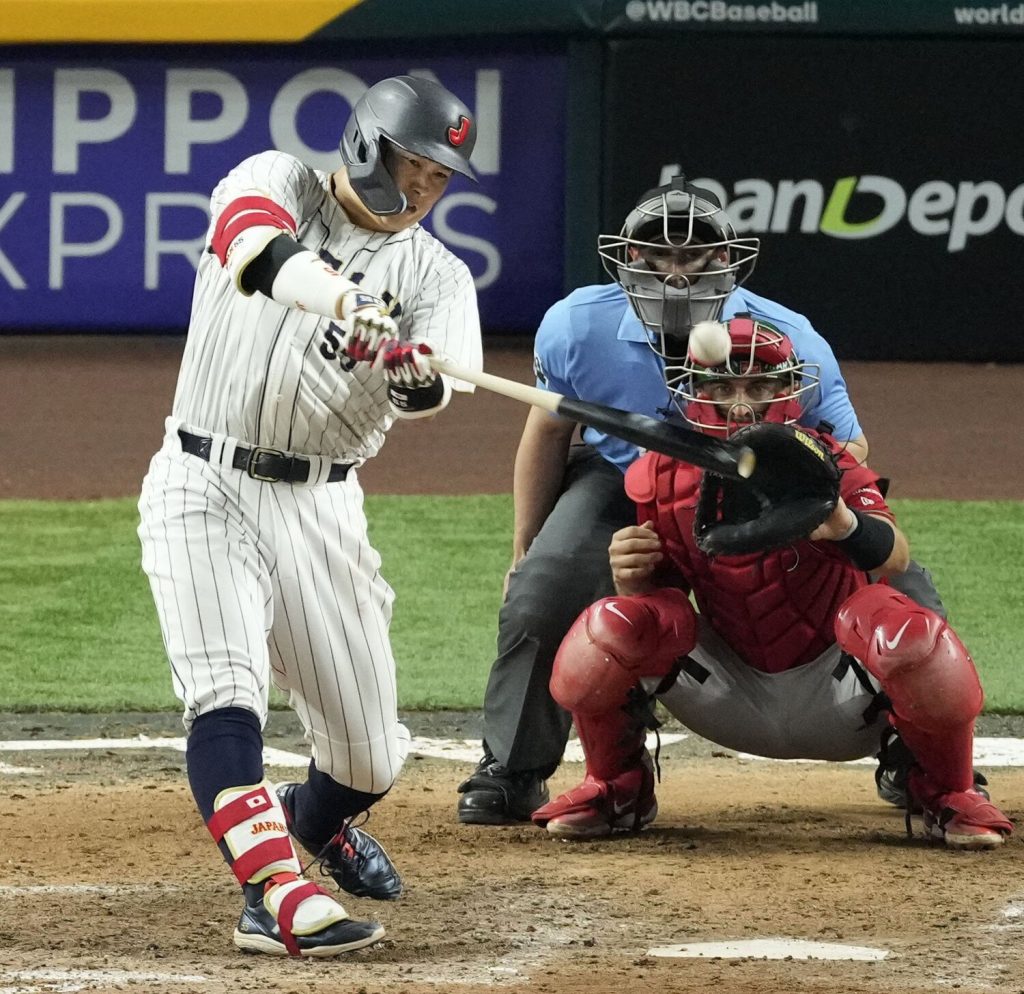 That set the stage for Murakami. NPB's 2022 Central League Triple Crown winner had struggled in the cleanup spot earlier in the game, striking out three times in his previous four at-bats, and for most of Japan's previous games.
But he drilled a line drive off the wall that scored Ohtani from second and the speedy Shuto from first, touching off wild celebrations by Japan's players and fans.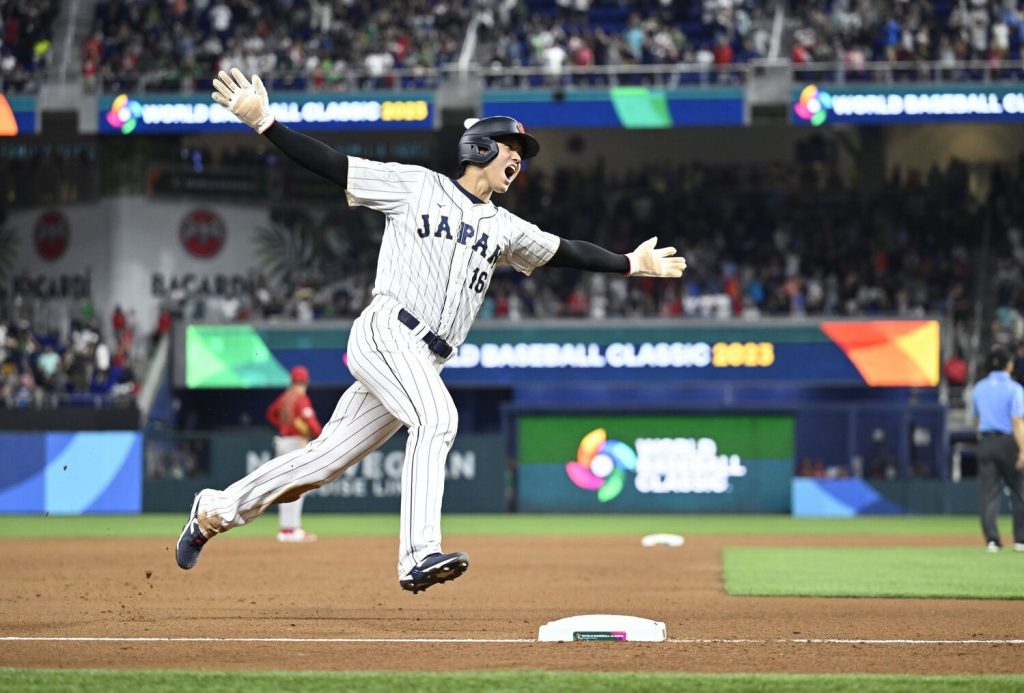 Murakami Says Ohtani Gave Team 'Power and Emotion'
After the team's euphoric celebration, Murakami described the sequence of events in the ninth that led to his dramatic hit.

"Well, of course, that was the last inning, bottom of the ninth," Murakami told reporters, "Of course he (Ohtani) hit the first ball and made it to second base. I think he gave us all the power and emotion. So I think [it's] the reason why we were able to win this game."
He added, "I think all the batting lineup really worked and everything really worked well. So I'm really appreciative of the people surrounding me."
Japan manager Hideki Kuriyama acknowledged after the game that Murakami had a big opportunity in the ninth to showcase his baseball talents in the WBC semifinal despite his earlier struggles.
"I think he just wanted [to prove himself]," Kuiryama said. "So I don't hesitate, I believe in him. But we had to do something in order for him to have a chance to make a hit."
Japan reliever Taisei Ota, who worked a scoreless ninth, earned the win.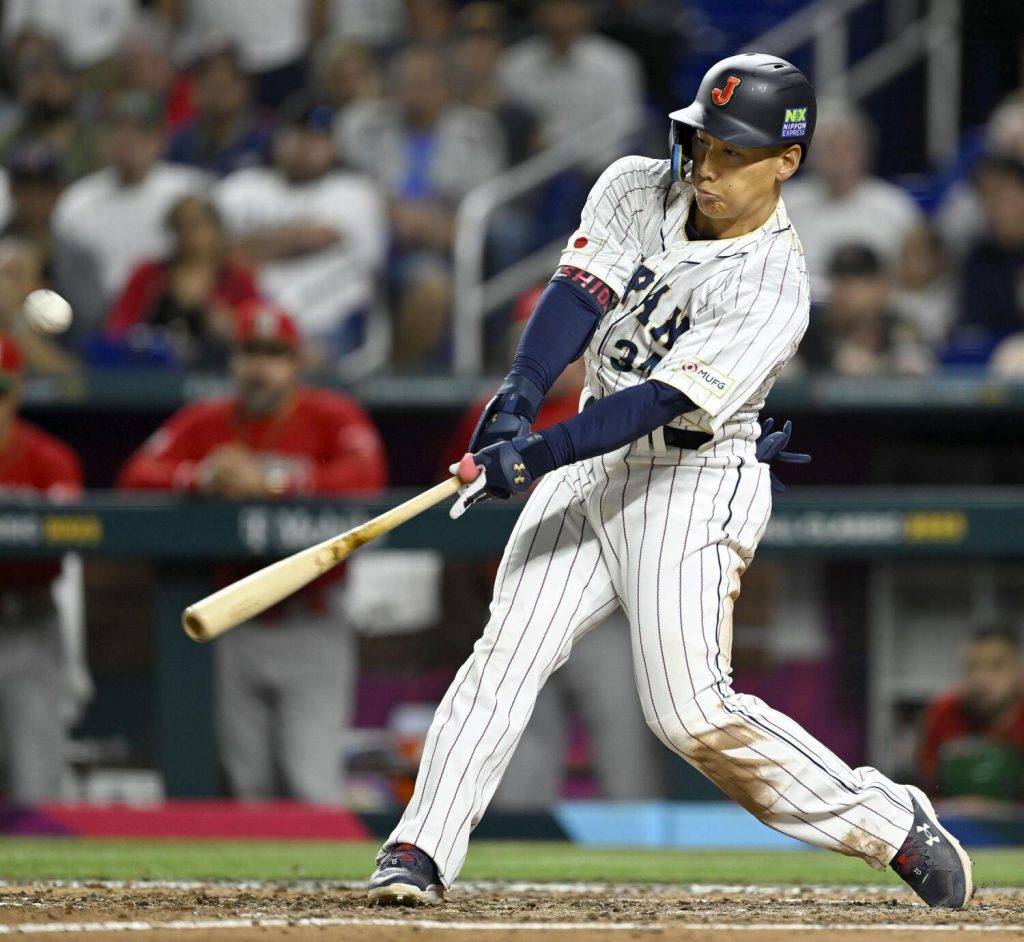 Yoshida Sparks Comeback in WBC Semifinal
Yoshida tied it 3-3 with his homer to right off reliever JoJo Romero in the seventh. It was Yoshida's second homer of the WBC, and he leads all players with 13 RBIs in the tournament.
"I know my hand was a little shivering, but I know that there was a good connection," Yoshida revealed through a translator, describing the moment, according to The Associated Press.
He added, "I believe in myself, and I remember I stepped into the box with a belief in myself."
Mexico came right back with two runs in the top of the eighth.
But Japan got a run back in the bottom of the frame. With runners on first and second, Sosuke Genda laid down a bunt that moved both runners into scoring position.
Pinch hitter Hotaka Yamakawa hit a sacrifice fly to left field that scored Takumu Nakano to cut the lead to 5-4.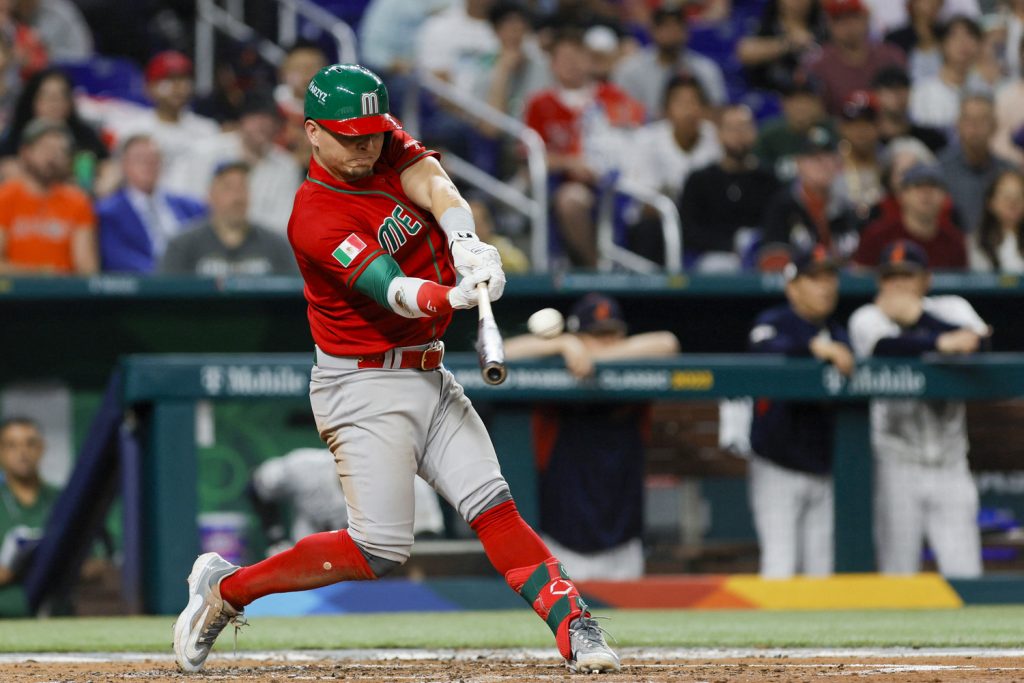 For what seemed like an eternity, Japan was trailing the upstart Mexicans.
Luis Urias connected for a three-run homer to left-center off Japan starter Roki Sasaki in the top of the fourth inning.
Squandered Opportunities for Japan
Japan then had numerous chances to score but couldn't seem to break through.
Kazuma Okamoto almost got Japan on the scoreboard in the fifth on a towering fly to left fielder Randy Arozarena, who made a spectacular leaping catch with his glove over the wall.
Arozarena came up big again later in the inning when he tracked down a Kensuke Kondoh deep fly to left with two out and the bases loaded.
Japan loaded the bases again in the sixth and once again Arozarena made the final out on a fly by Genda.
"Randy was incredible today," Mexico manager Benji Gil told reporters. "He gave us the opportunity to come back [into] the game after a home run that many teams facing this kind of team with so many stars, they could have given up, but, no, he started this rally.
"We fought. Again, we took the lead. They are warriors."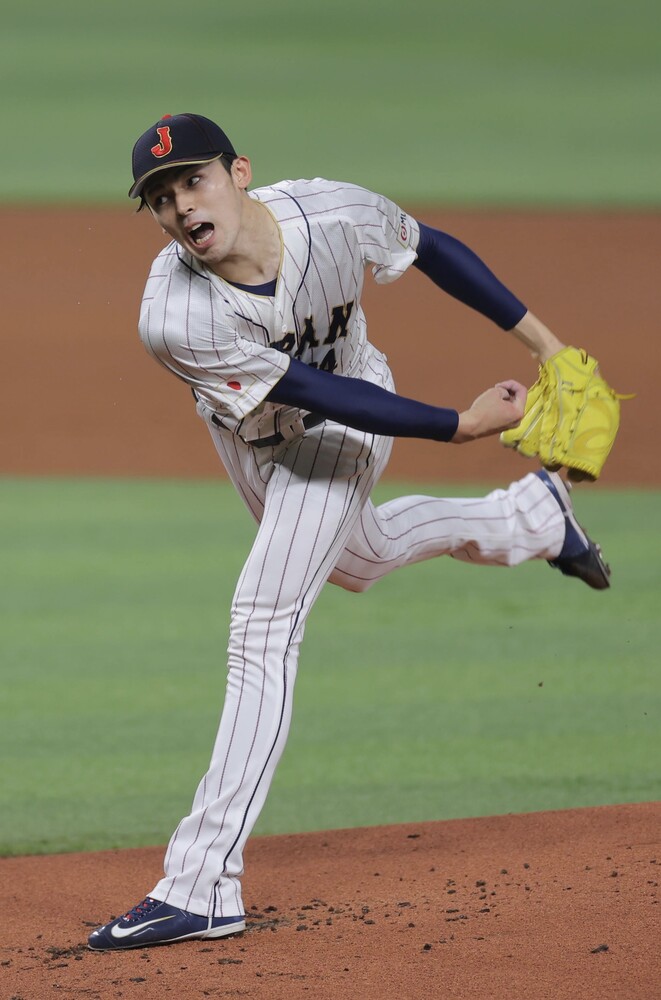 For Samurai Japan, there was a bit of a scare in the second inning.
Urias singled up the middle on a sharp drive that hit Sasaki in the abdomen.
That put runners at first and second with one out. But Sasaki recovered and got the next batter, Alan Trejo, to hit into a double play.
Sasaki pitched four innings, allowing three runs on five hits. He struck out three. Yoshinobu Yamamoto replaced Sasaki. He gave up three hits and two runs in 3⅓ innings while fanning four and walking two. Atsuki Yuasa worked two-thirds of an inning before Ota was called in to pitch.
RELATED:
Sports editor Ed Odeven contributed to this report.
Author: Jim Armstrong
The author is a longtime journalist who has covered sports in Japan for over 25 years. You can find his articles on SportsLook.