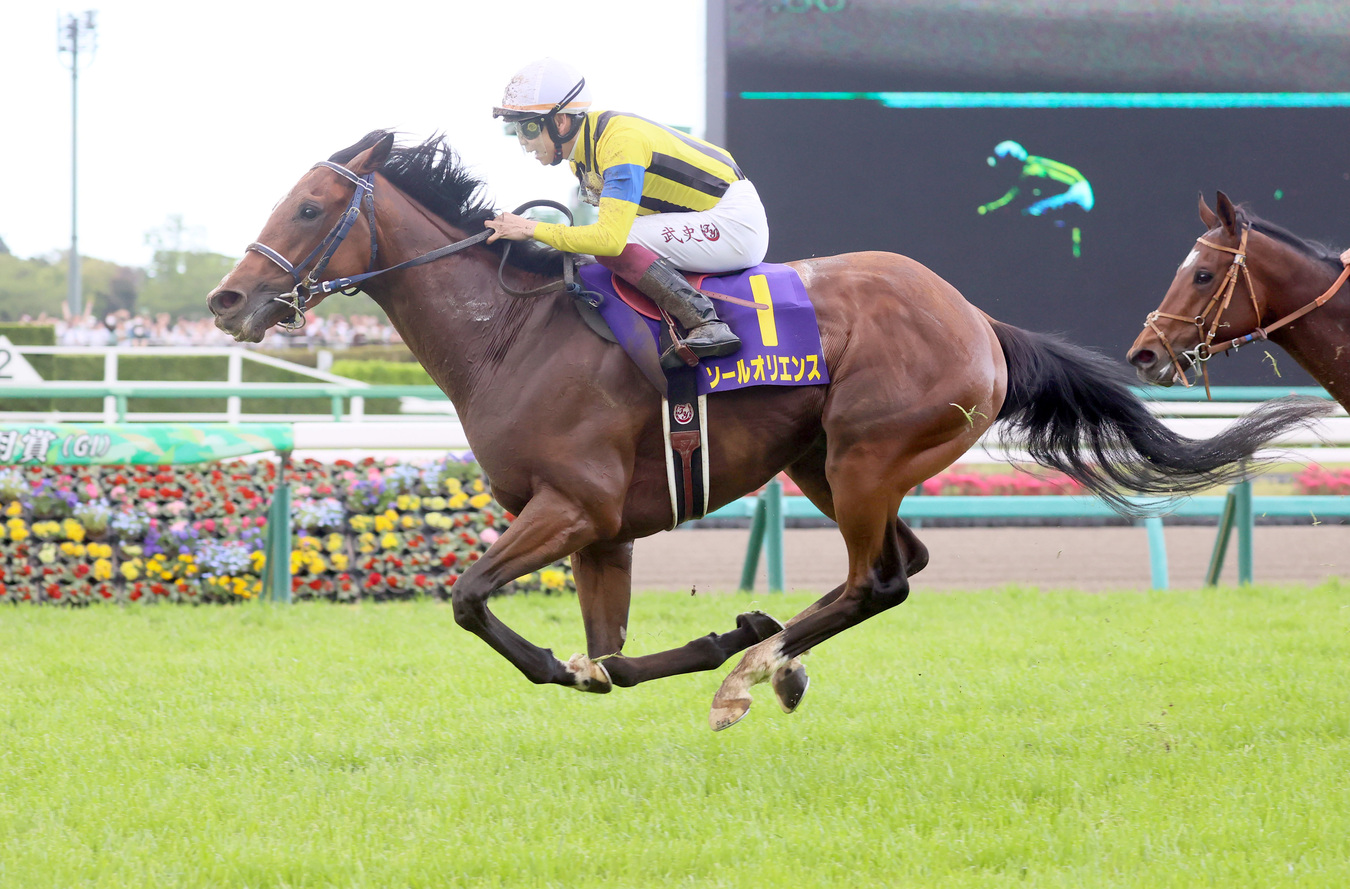 Sol Oriens made history in the 83rd running of the Satsuki Sho (Japanese 2000 Guineas) on Sunday, April 16.

With a 1¼-length victory over Tastiera at Nakayama Racecourse, the Kitasan Black-sired colt became the first horse to win this Grade 1 race in their third career start.

Jockey Takeshi Yokoyama's partner also maintained a perfect career record: three races, three wins.
Sol Oriens, who turned 3 on April 4, made his debut in November 2022 in an 1,800-meter race for 2-year-olds at Tokyo Racecourse.

On January 15, Sol Oriens, ridden by Yokoyama for the first time in competition, triumphed in the G3 Keisei Hai, which was also held over 2,000 meters at Nakayama Racecourse. In his first race of 2023, Sol Oriens won by 2½ lengths.

Previously, Yokoyama guided Efforia to victory in the Satsuki Sho in April 2021 with a time of 2 minutes, 0.6 seconds.

That was the exact time of Sol Oriens' journey around the turf course in Funabashi, Chiba Prefecture, on Sunday. And the 24-year-old jockey earned his sixth career Japan Racing Association G1 win. (Watch the entire race on the JRA's YouTube channel.)

Trainer Takahisa Tezuka collected his ninth career Grade 1 victory in Japan.
The Satsuki Sho is the first leg of Japan's Triple Crown Classics (for 3-year-olds), with the Tokyo Yushun (Japanese Derby) on May 28 and the Kikuka Sho (Japanese St. Leger) on October 22 still to come.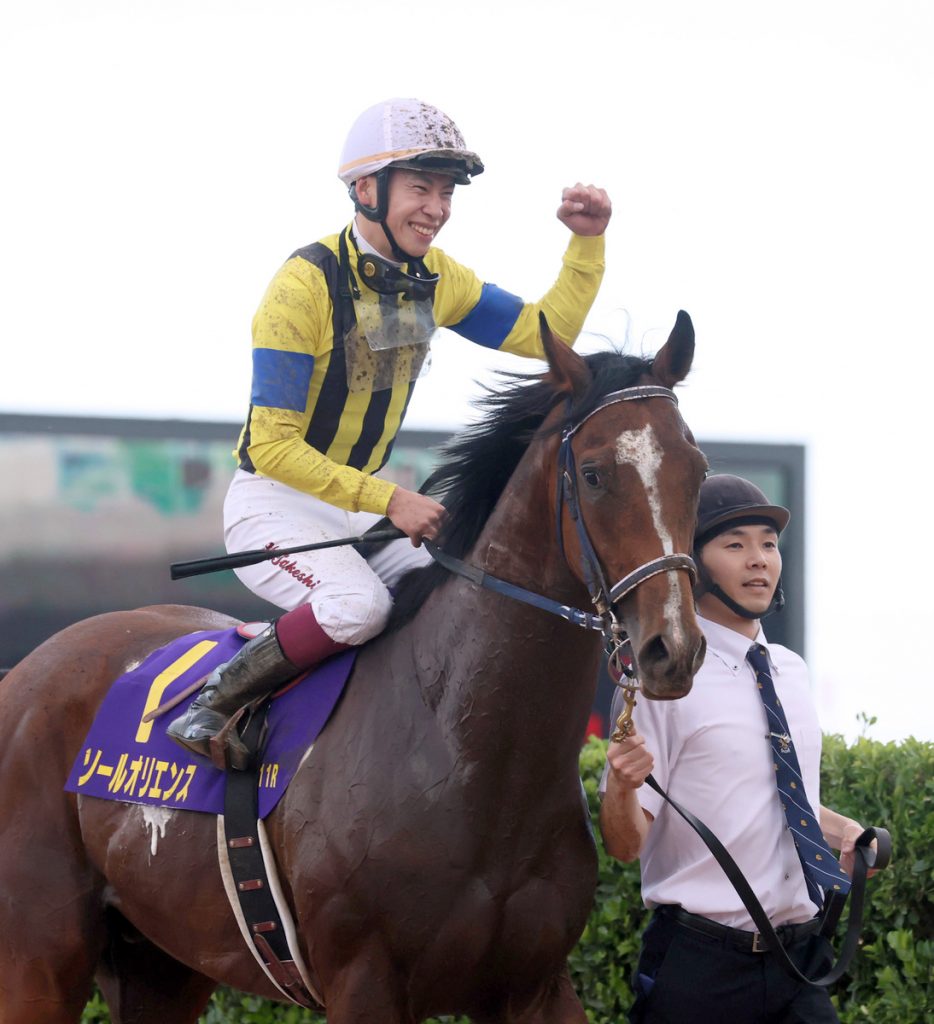 Satsuki Sho Comeback: Speed Pushes Sol Oriens to First
After a slow start, Sol Oriens, the second favorite, was a strong finisher in the 18-horse race on Sunday, completing the last three furlongs (about 600 meters) in 35.5 seconds.

Race favorite Phantom Thief (Christophe Lemaire) and two other entrants (Shazzan, Top Knife) had the second-fastest time (36.4 seconds) over that distance.
Fifth favorite Tastiera, Kohei Matsuyama's ride, was clocked in 36.6 in the last three furlongs. It was fast enough to beat Phantom Thief to the runner-up spot by 1¾ lengths.

Finishing fourth was Metal Speed (Akihide Tsumura), followed by fellow Silver State progeny Shonan Bashitto (Mirco Demuro) in fifth.

Third favorite Bellagio Opera (Hironobu Tanabe), one of the top front-running contenders for most of the race, slipped to 10th by its conclusion.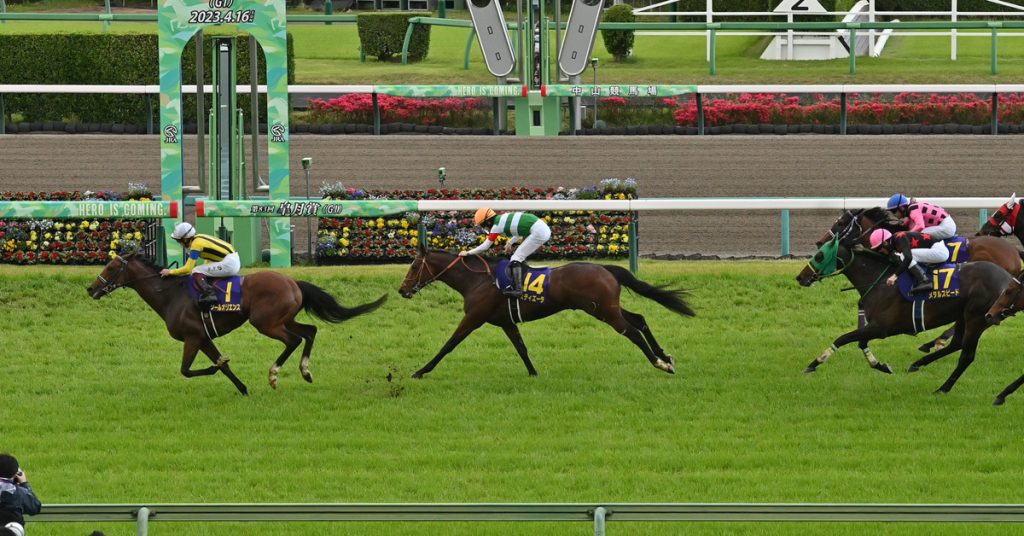 Yokoyama Impressed with Sol Oriens' Performance
Granite had an impressive display of speed in the first half of the Satsuki Sho, clocking 58.5 seconds to grab and maintain the lead.
But Junji Shimada's ride faded from contention down the back stretch, winding up in 12th place.

At the same time, Sol Oriens, who was in next-to-last place at one point, climbed closer to the front. His comeback was fueled by room to maneuver on the outside and increase speed. This enabled him to make up ground in a timely fashion.
Overtaking Tastiera and bringing excitement to the announced crowd of 29,461, Sol Oriens zoomed into first place with about 100 meters left in the race.
"I'm thrilled to have been able to show the colt's strength and win this G1 title," Yokoyama said. "He's still very green, especially at the turns, with only a short career coming into this race, but as he's already shown in his previous start, I know firsthand the power and speed which this colt possesses.

"And so, while we had a lot of ground to cover from way behind, I knew that if I could keep him in good rhythm up to the straight, he would be able to show his full potential to win this race."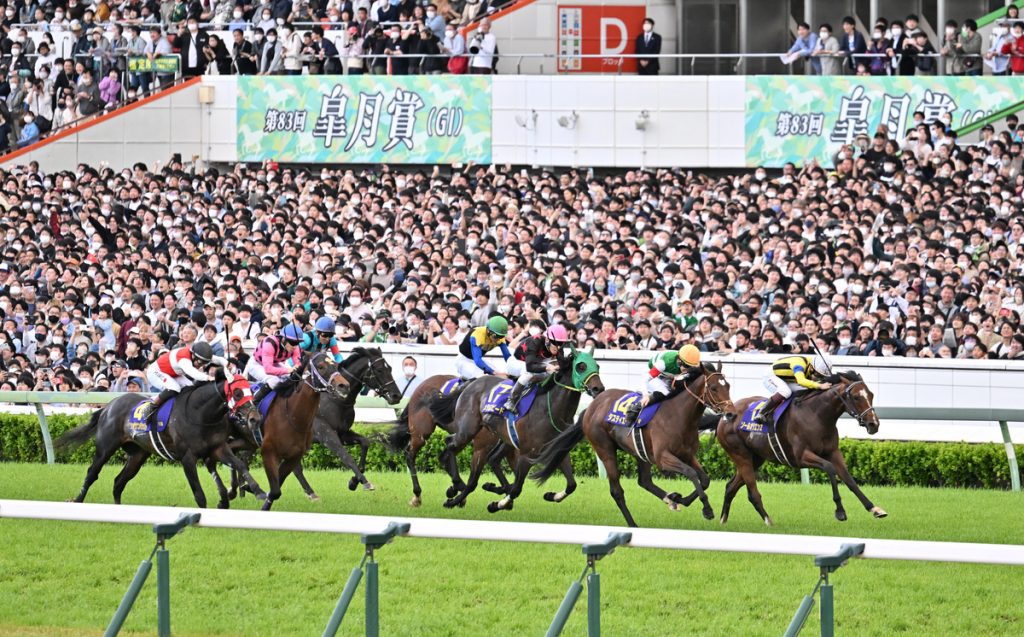 Successful Season So Far for Yokoyama
Takeshi Yokoyama is currently third in the JRA jockey rankings with 41 victories. Yuga Kawada is first with 52 wins and Lemaire is second with 42.

In addition, Yokoyama has placed second 20 times in 2023. He's had 26 third-place finishes, 28 fourth-place finishes and 18 fifth-place finishes.
Did You Know?
Al Ain, piloted by Matsuyama, set the Satsuki Sho record with a time of 1:57.8 in 2017.

Two jockeys who won the Satsuki Sho in the 1990s ― Yutaka Take, in 1993, and Norihiro Yokoyama (Takeshi's father), in 1998 ― were among the riders on Sunday. Take placed 13th aboard Touch Wood. Yokoyama was seventh with Top Knife.
A Look Ahead
The next G1 race on the JRA calendar is the Tenno Sho (Spring) on April 30 at Kyoto Racecourse.
RELATED:
Author: Ed Odeven
Find Ed on JAPAN Forward's dedicated website, SportsLook. Follow his [Japan Sports Notebook] on Sundays, [Odds and Evens] during the week, and Twitter @ed_odeven.