The Tokyo Yakult Swallows' recipe for success in Game 4 of the Japan Series was a time-honored mix of good pitching and timely hits.
Starter Masanori Ishikawa and three relievers held the Orix Buffaloes offense in check, and Domingo Santana and Jose Osuna delivered big hits in a 2-1 victory over the Orix Buffaloes Wednesday, November 24 at Tokyo Dome.
In a pitching matchup of veteran experience vs. youthful vigor, Ishikawa and Orix's Soichiro Yamazaki, both offenses were unable to string together a bunch of hits.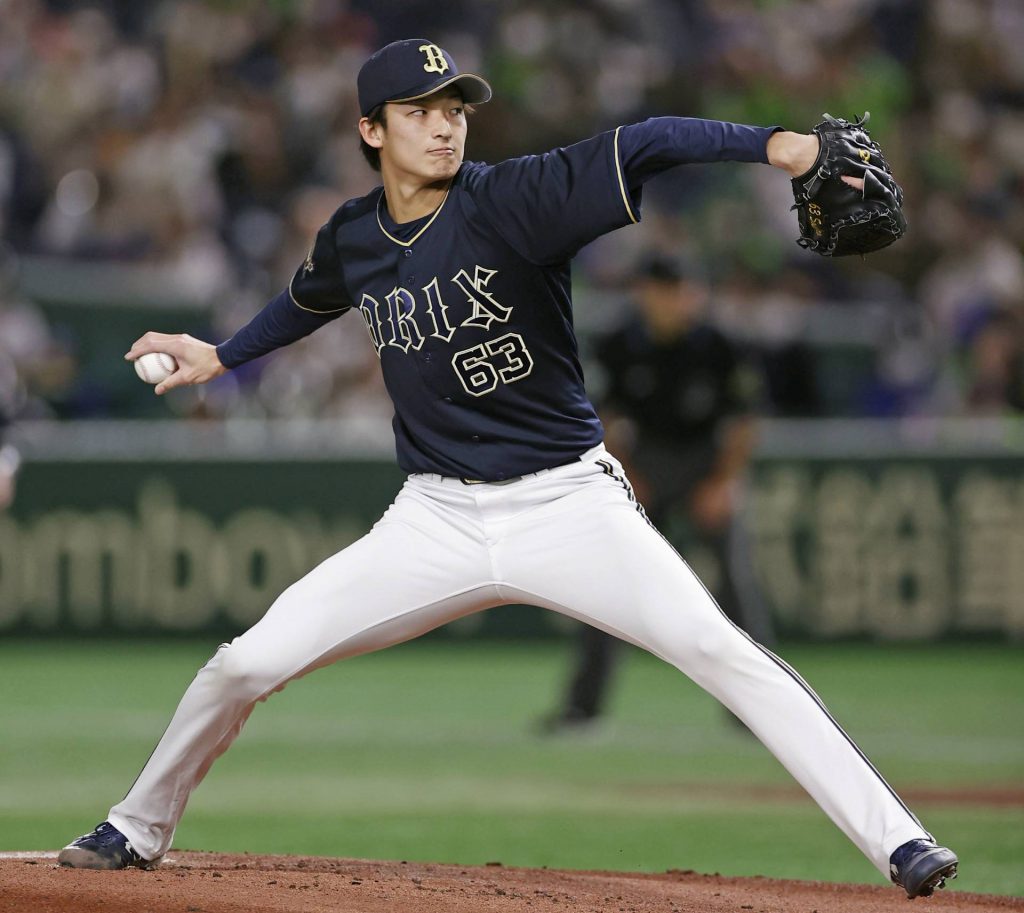 The Swallows pulled within one win of the franchise's first Japan Series title since 2001, a year before Ishikawa joined the team.
Ishikawa, at 41 years and 10 months, earned the win and became the oldest Japan Series winning pitcher since the 1950 inaugural event.

Seventy-one years ago, a Hawaiian-born, second-generation Japanese American named Tadashi Wakabayashi (42 years, 8 months) picked up the win in Game 1 of the 1950 Japan Series, leading the Pacific League's Mainichi Orions (now known as the Chiba Lotte Marines) past the Shochiku Robins, 3-2, on November 22 at Meiji Jingu Stadium (the Swallows' home park).
Relying on pinpoint control, Ishikawa effectively used his offspeed pitches to augment his fastball.
"Last time [in 2015] I experienced a disappointing Japan Series, and this time I was assigned the important start in the fourth game," Ishikawa said after the game. "I went up to the mound thinking, 'I'm absolutely OK.' I want to say 'I'm glad' to myself."
Asked about being the oldest winning starter in a Japan Series game in decades, Ishikawa responded by saying: "Age doesn't matter. If I go up to the mound, I'm still throwing with a rookie feeling, so I'll continue to do my best to swing my arm."
Hiroshima Carp hurler Hiroki Kuroda, then 41, was the most recent over-40 pitcher from a Central League team to make a Japan Series start in Game 3 in 2016 against the Hokkaido Nippon Ham Fighters.

The Swallows have taken a commanding lead in the best-of-seven series with their performance over the past three games, and Ishikawa felt compelled to show his gratitude to the team's fans.
"I would like to thank all of you for your support today," he said before adding, "I want to work hard with the Swallows and fans tomorrow."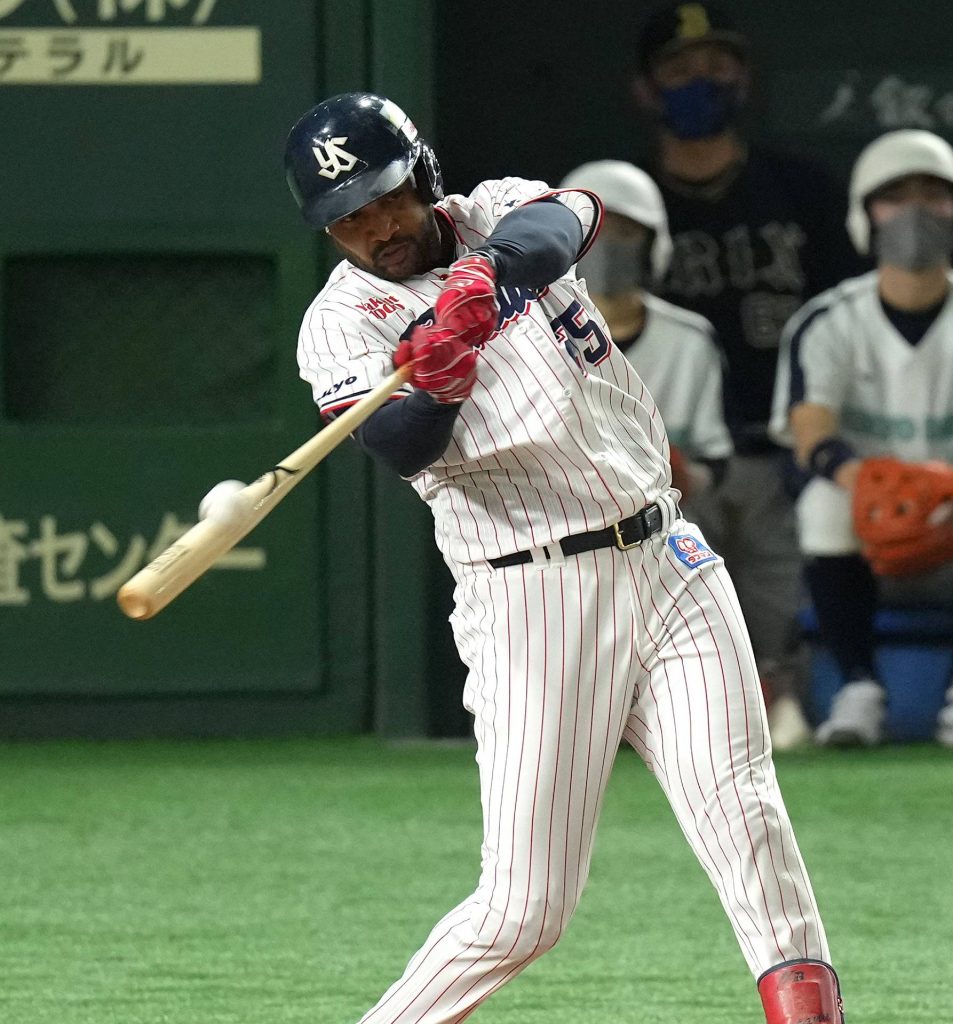 The Swallows took a 1-0 lead in the second inning on Domingo Santana's home run to right off the 23-year-old Yamazaki.
For the Dominican-born slugger, who played for a quartet of MLB clubs from 2014-20, it was the second straight Japan Series game in which he homered. Santana delivered the game-winning blast in Game 3, a two-run shot in the seventh inning in a 5-4 victory over the Buffaloes on the previous day.
With two outs in the fifth, Orix's Yuma Mune lined a 3-2 offering from Ishikawa into right for a clutch hit. Shuhei Fukuda scored after right fielder Santana bobbled the ball to make it 1-1.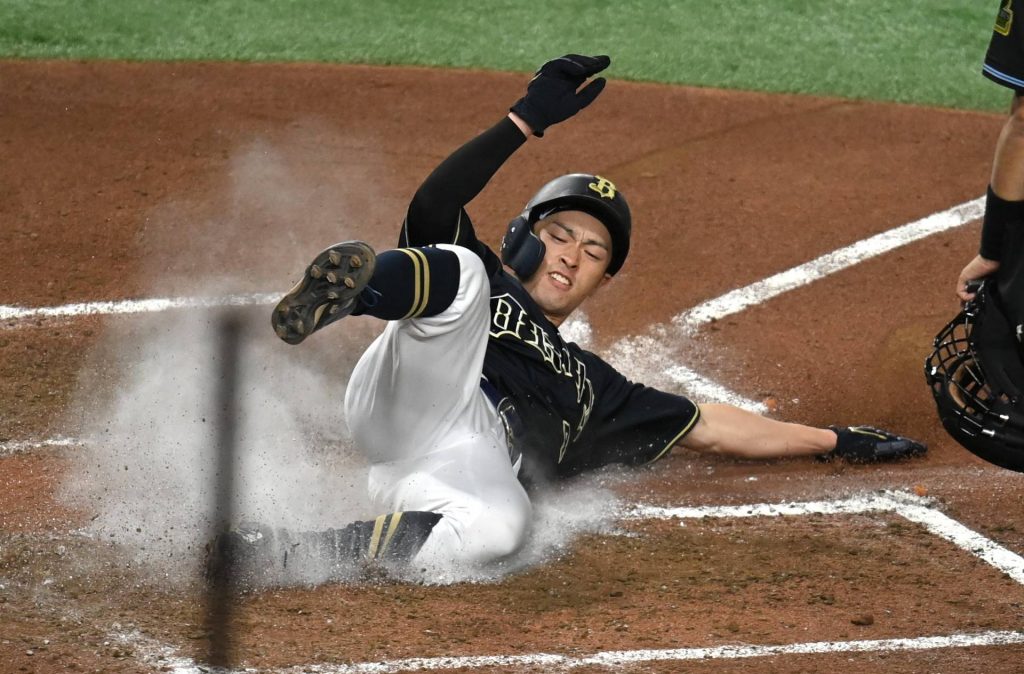 Yamazaki, who made his NPB debut in 2021 after four seasons on the Buffaloes' Western League team, departed after five innings. He allowed four hits and one run, while striking out five.
In the sixth, Orix reliever Hiroshi Masui worked two-thirds of an inning before making way for sidearm slinger Motoshi Higa.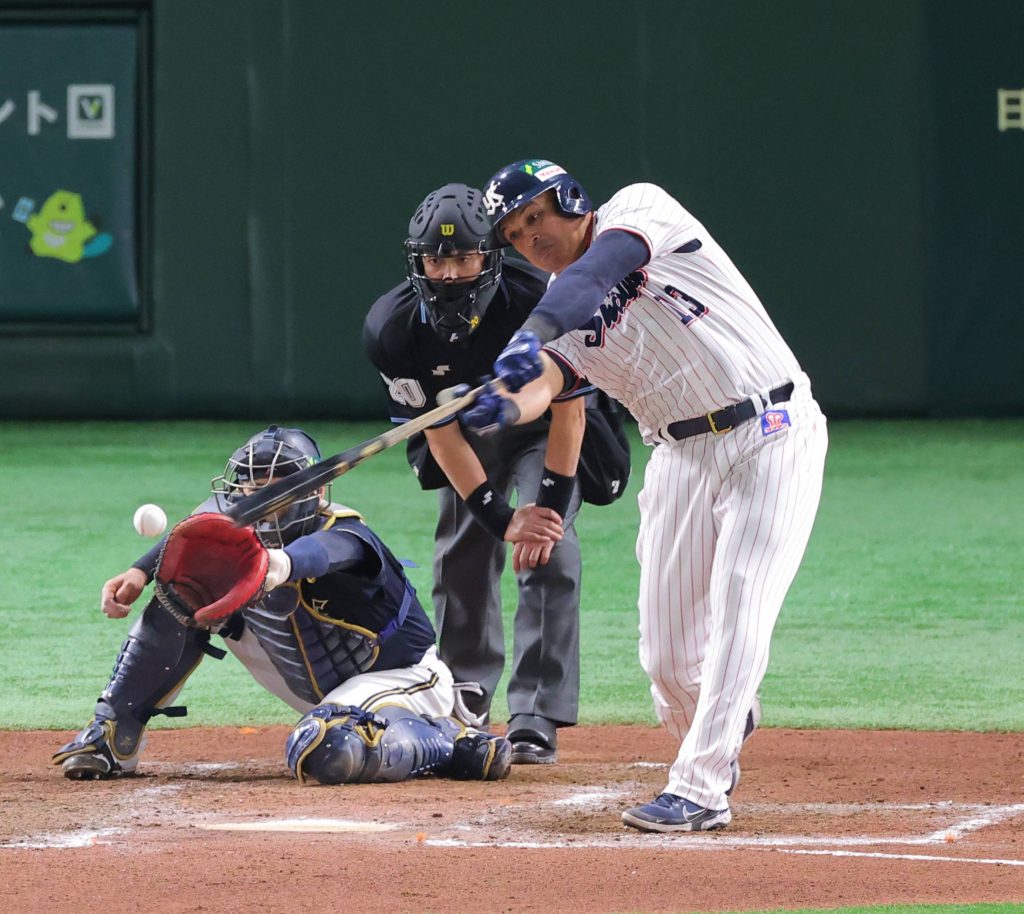 With two men on and two outs in the sixth, Jose Osuna stroked an RBI single up the middle off Higa, driving in Santana for a 2-1 lead.
Crafty left-hander Ishikawa, meanwhile, worked six stellar innings before being replaced by right-handed bullpen mainstay Taichi Ishiyama, who appeared in 59 regular-season games and recorded 10 saves and nine holds.
Ishikawa, who made his Swallows debut in 2002 and won the Central League Rookie of the Year accolade that year, has pitched for the Tokyo ballclub every year since. He held the Buffaloes to three hits and one run. He fanned five and issued one walk in a stellar 77-pitch outing.
The Akita native was the losing pitcher in Games 1 and 5 of the 2015 Japan Series against the Fukuoka SoftBank Hawks, who won the title in five games.
This season, Ishikawa was 4-5 in 17 starts with a 3.07 ERA. It was his lowest ERA since 2011 (2.73).
Yakult Bullpen Finishes Strong
Swallows closer Scott McGough, who pitched for MLB's Miami Marlins in 2015, took over the pitching duties in the ninth, following Ishiyama and Noboru Shimizu, who worked the seventh and eighth, respectively.
The Buffaloes' Yutaro Sugimoto, who homered in Game 3, stepped into the batter's box with one out and the potential tying run on first. He grounded out to shortstop.
With a full count, the next batter, Takahiro Okada, hit a grounder to first baseman Osuna, who dashed to the bag to complete the unassisted putout and end the game.
McGough earned the save for the second day in a row. He was the losing pitcher in Game 1 after allowing three runs in Orix's come-from-behind, 4-3 victory at Kyocera Dome in Osaka on Saturday, November 20.
With the win, the Swallows became the first Central League team to triumph in three straight Japan Series games since the Chunichi Dragons in 2007.
Game 5 is on Thursday, November 25 at Tokyo Dome. First pitch is set for 6:05 p.m.


Author: Ed Odeven

Follow Ed on JAPAN Forward's [Japan Sports Notebook] here on Sundays, in [Odds and Evens] here during the week, and Twitter @ed_odeven.