Ten Things To Pay Attention To During the World Cup Group Stage
Qatar 2022 is about to get underway with the first two weeks of the tournament being group stage play for the 32 World Cup qualifiers.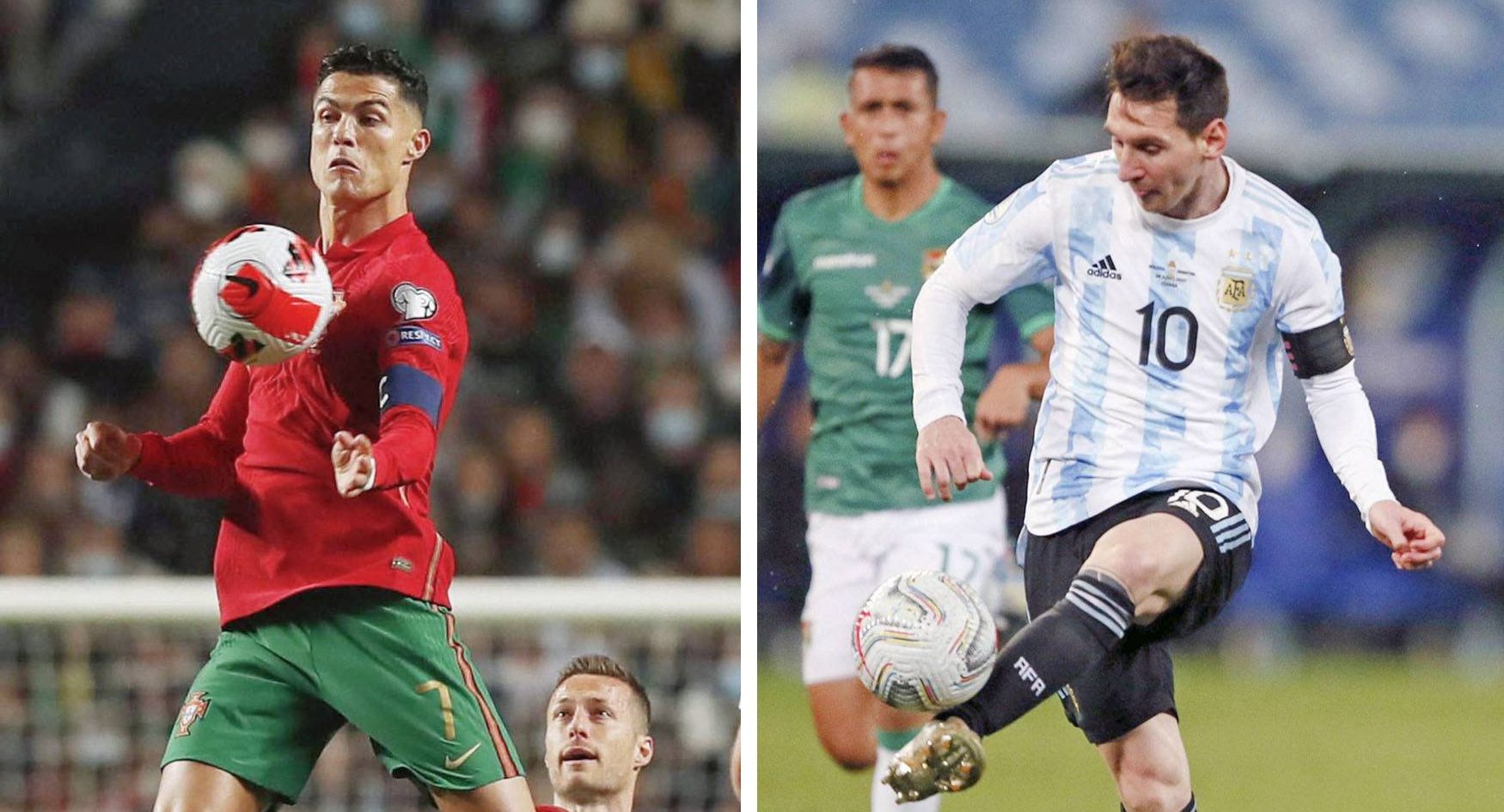 GLASGOW ― You may have noticed that the 22nd edition of the FIFA World Cup is about to begin in Qatar. Usually staged in June and July, the 2022 running of the quadrennial event was scheduled for November and December to ensure the matches are played in more reasonable temperatures.
The opening game takes place between the host and Ecuador on Sunday, November 20.
The timing of the tournament has inconvenienced the major European leagues as it has meant they have had to cram in as many fixtures as possible before the World Cup break. It also leaves the national team managers from most of the European nations with only one week to work with their selected squads. Almost all nations will be affected by this as most will be calling up players from European clubs.
With this, and other more conventional matters to consider, the group stage of Qatar 2022 has potential to be the hardest to predict of any World Cup.
Some World Cup History
As mentioned, this will be the 22nd playing of the World Cup in men's soccer. Starting in 1930, the tournament has grown and continues to expand. Qatar 2022 looks to be the final time the 32-team format will be used, with FIFA allowing 48 nations to qualify from 2026 onward. In Qatar, the 32 qualifiers have been drawn into eight groups of four. At the end of the group stage the top two teams in each section will qualify for the knockout stages.
Then it becomes win at all costs. Sixteen will become eight, then four, then two, until we have just one team standing holding the trophy on December 18.
Will the winning team be a previous champion or are we going to see a new country experience the ultimate glory? Eight nations have won the World Cup since its inception. Brazil leads the way with five wins, while Germany and Italy have gone all the way on four occasions. Argentina, France and Uruguay have all lifted the trophy twice. Spain and England have one title each and will be looking to add to that in Qatar.
While memorable teams have enthralled soccer fans over the years, individual players have also left an unforgettable mark on the sport during World Cups. From Pele and the amazing Brazil team of 1970, to Diego Maradona inspiring Argentina to glory in 1986, stunning contributions from the world's best players always seem better when they happen during a World Cup.
Zinedine Zidane's high of the 1998 final to his low during 2006's finale highlights the give and take nature of top-level sport. Brazilian superstar Ronaldo redemption in 2002 after heartbreak in 1998 showed those fortunes working in the opposite direction.
A Breakdown of the Eight Groups
With almost too much else to mention ― heavy favorites stumbling early, underdogs claiming a place in the hearts of viewers forever and refereeing controversies, the World Cup always delivers.
The tone is set during the group stage. So read on to refresh your memory on who plays who during the opening round before considering 10 aspects of play below that I think everyone should be keeping an eye on during the first 14 days in Qatar.
FIFA conducted the draw for the group stage on April 1. Here is how it turned out:
Group A ― Qatar, Netherlands, Senegal, Ecuador
Group B ― England, United States, Iran, Wales
Group C ― Argentina, Mexico, Poland, Saudi Arabia
Group D ― France, Denmark, Tunisia, Australia
Group E ― Spain, Germany, Japan, Costa Rica
Group F ― Belgium, Croatia, Morocco, Canada
Group G ― Brazil, Switzerland, Serbia, Cameroon
Group H ― Portugal, Uruguay, South Korea, Ghana
Injuries
Sadly, injuries are a fact of life in sports. While there are always a few unlucky players who miss out on tournament play no matter when they are played, this midseason, in European terms, staging seems to have brought with it a raft of players who will be unable to perform in Qatar.
With the busy schedule of club matches in Europe continuing right up to one week before Qatar 2022 begins, many footballers simply won't have time to recover. Some may be burned out as the club fixtures have been packed in to accommodate the World Cup taking place at this juncture.
Hopefully no more names are added to this unlucky group before next weekend. Players who will not be available to represent their nations in Qatar:
Paul Pogba, N'Golo Kante and Mike Maignan (France); Diogo Jota and Pedro Neto (Portugal); Georgino Wijnaldum (Netherlands); Guilherme Arana (Brazil); Jesus Corona (Mexico); Jakub Moder (Poland); Miles Robinson and Chris Richards (United States); Timo Werner (Germany); Ben Chilwell and Reece James (England); Mikel Oyarzabal (Spain); Giovani Lo Celso (Argentina); and Yuta Nakayama (Japan).
Some players are injury doubts but have been named by their national coaches. Perhaps some of these players will need to hope their teammates can see them through the group phase before they make a contribution later in the tournament:
Sadio Mane (Senegal), Paulo Dybala (Argentina), Romelu Lukaku (Belgium), Raphael Varane (France), Ronald Araujo (Uruguay), Alphonso Davies (Canada), Heung Min Son (South Korea) and Takehiro Tomiyasu (Japan).
Style of Officiating
Generally, the start of a World Cup comes with a directive from FIFA for the referees to focus on something in particular. What will it be in Qatar?
Much of the soccer I have watched this season has featured referees allowing matches to flow more ― less interruptions for free kicks. That is a good thing and I hope it continues in Qatar. VAR (aka the video assistant referee) has been in use for a while now and the top officials selected for World Cup duty are very experienced with it. I don't anticipate any problems.
One area that needs to be cleared up is the handball law. It's confusing and leads to inconsistent decisions being made game to game. Perhaps a rewording of the rule could allow for easier interpretation across the board.
Will European Dominance End?
Five out of the last six World Cups have been won by European nations. Will this continue in Qatar?
As I hinted at in my mainly Euro-centric remarks so far, the preparation time for the European nations isn't the best this time. While nations have three group fixtures to iron out any problems, a slow start or confidence damaging opening result can be the first steps on the path to a first-round exit. It has happened before.
The where and when of this tournament suggests to me that it won't suit the Europeans at all. I'm expecting the winner to come from one of the other confederations.
Other Confederations
Speaking of which ... It stands to reason that South America would be the confederation most expected to provide the winning nation should the Europeans fail to deliver. Brazil and Argentina both look primed for a deep run in Qatar.
How about the other confederations?
Senegal looks the real deal to me. Meanwhile, South Korea and Iran could benefit from selecting the bulk of their squads from non-European clubs. These teams have been playing friendlies already as they nudge ahead of their rivals in the preparation stakes.
North and Central America will host the world in 2026. Can Mexico, the United States or Canada go well in Qatar? Keep an eye on all the non-European and South American nations during the group games ― several may advance to the knockout stage.
Temperatures Affecting Style Of Play
While it won't be 45 C as it would have been had the World Cup been played in June/July, it will still be very warm when the matches are being played. All stadiums have on-field air conditioning so this should help. Hopefully all the teams play at their normal tempo throughout. But it wouldn't surprise me if some of the early group fixtures are played at a slower pace as teams get acclimated to the conditions.
Curse Of The Defending Champions
This is remarkable. The winners of five of the last six World Cups have failed to advance beyond the group stage at the following tournament. Only Brazil, the winner in 2002 and quarterfinalist in 2006, bucked this recent trend.
It may seem absurd to suggest defending champion France won't last beyond the first round in Qatar, but it would have been equally wild predicting similar for France in 2002, Italy in 2010, Spain in 2014 and Germany in 2018. All of those defending champions limped home after the group stage, the same could happen this time.
Looking closer at performances of reigning champions over the years, we need to go back to 1962 to see the same team win the tournament twice in a row when Brazil followed up its 1958 success.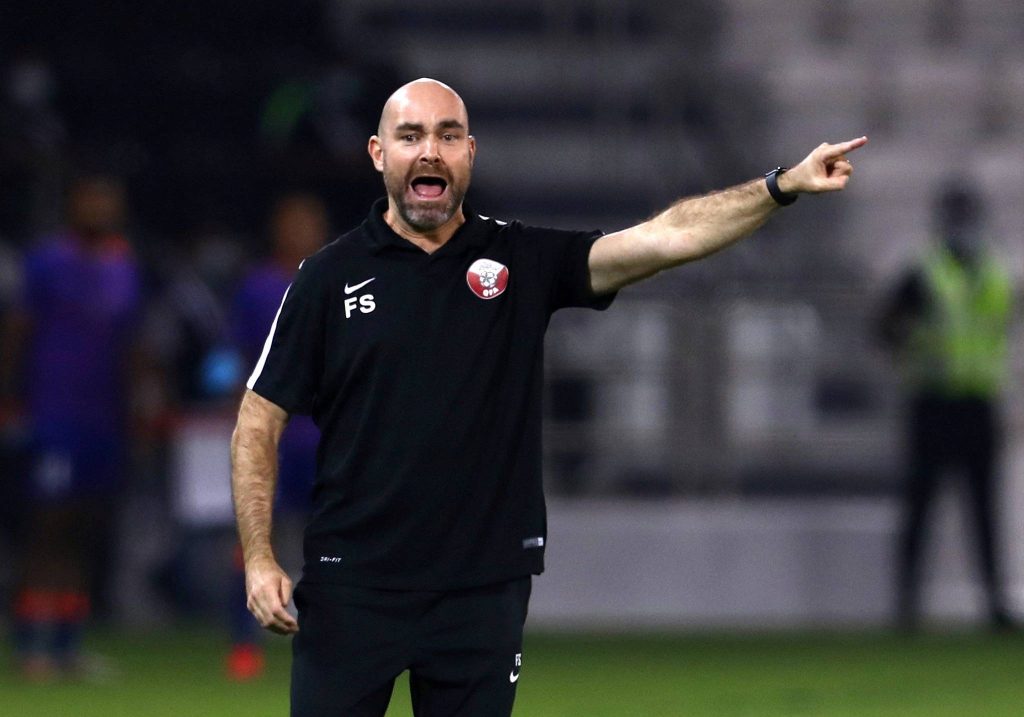 Host Nation Progress
Another aspect to consider in tournament play is the performance of the host nation. World Cups have historically been kind to host countries ― South Africa in 2010 has, so far, been the only host not to get beyond the group stage.
World No. 50 Qatar is in a tough group with the Netherlands (No. 8), Senegal (No. 18) and Ecuador (44) all ranked above it by FIFA. Qatar is a reasonable team, though, and has had a steady diet of competitive football to help it prepare for the World Cup. It played in the 2019 Copa America and 2021 CONCACAF Gold Cup as invited guests, as well as winning the 2019 Asian Cup.
World's Best Strikers Laying Down A Marker For The Golden Boot
Being the top goal scorer at a World Cup normally requires playing deep into the tournament. One way to get ahead of the curve is for marksmen to plunder as many goals as possible in the group stages.
Will Harry Kane of England follow up his top scorer exploits from 2018?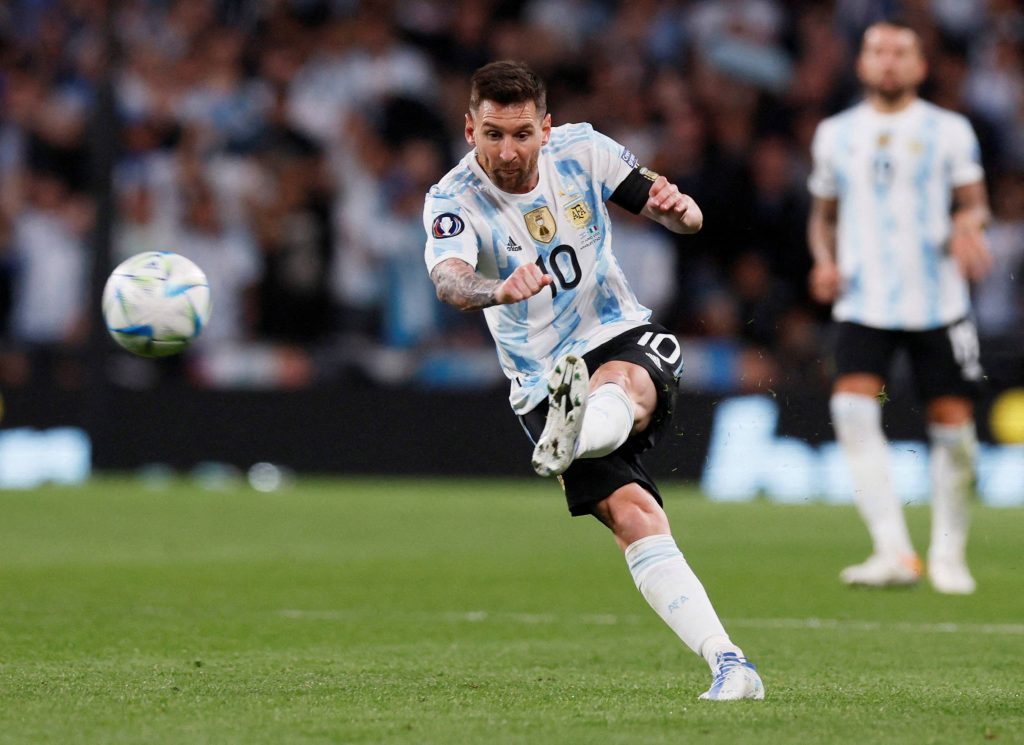 With no real easy looking groups on paper my eye is drawn to Group B. Facing Mexico, Poland and Saudi Arabia may present Lionel Messi and Lautaro Martinez of Argentina with an early chance to get ahead of their Golden Boot rivals.
Tactical Trends
During tournament play coaches and technical staff are watching every other team closely. This sometimes results in teams mirroring the formations and playing styles of their rivals.
Will 4-3-3 be the formation of choice for most in Qatar? Will wing-backs remain in fashion as they were during the European Championships last summer? Or will a new formation and playing ideology emerge in Qatar? Could we see 4-2-2-2 become more widely used?
Managers may try out several formations during the group games so pay attention.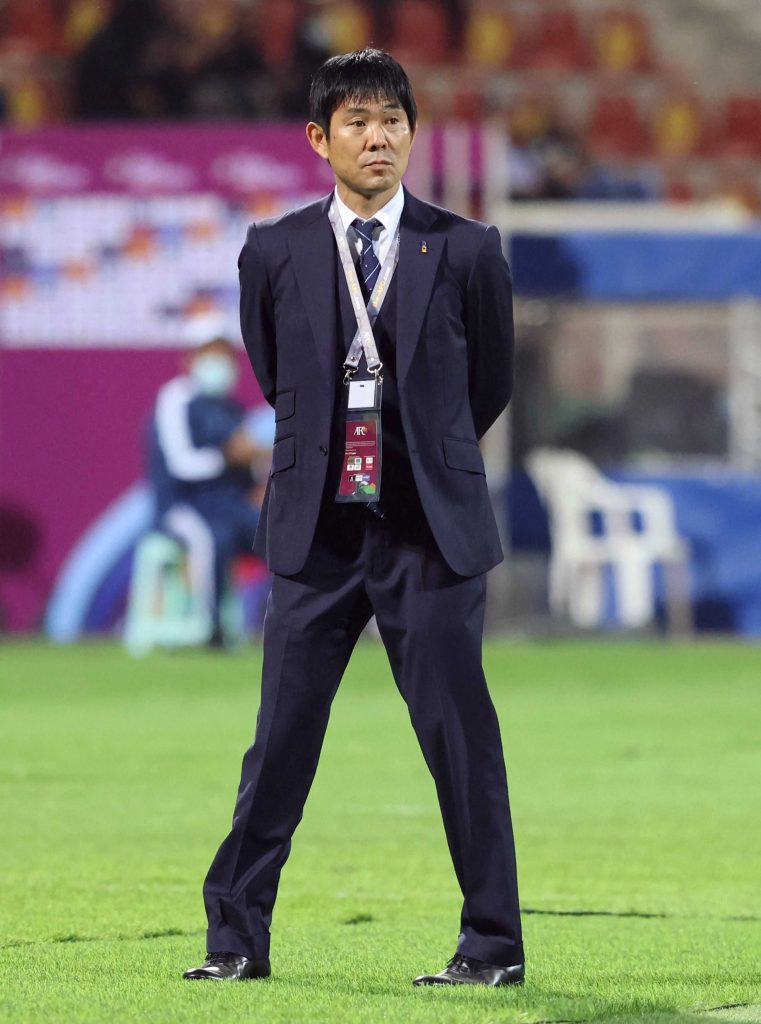 Group Stage Prospects For Samurai Blue
Japan's Group E assignment looks tough. Drawn beside two true heavyweights in Spain (world No. 7) and Germany (No. 11), Hajime Moriyasu's squad is up against it to make it to the last 16. With many players based in Europe, Moriyasu won't have too much time to work with the bulk of his squad before the opening fixture against Germany on November 23.
To be in with a chance, 24th-ranked Japan, in theory, needs to take something from the Germany game before winning against 31st-ranked Costa Rica four days later. That would put the Samurai Blue in with a chance of qualification going into the match with Spain on December 1.
Indeed, every moment in every game will be important ― that goes for Japan and all the nations taking part.
And there you have it. Enjoy the group stage.
This column shall return toward the end of the opening round to offer some predictions for how the knockout rounds may go.

Author: Colin Morrison
Morrison is a freelance sportswriter. Writing since 2016, his byline appears on boxing website NYFights.com and multi-sports platform Spitballingpod.com. His main areas of interest are boxing, soccer, golf and rugby union. Find his stories on SportsLook here. Morrison is from Scotland and can be found on Twitter @Morrie1981.