Wakatakakage Upends Takayasu in Playoff to Claim First-Ever Emperor's Cup
The Fukushima native becomes the first new sekiwake in 86 years to claim the championship.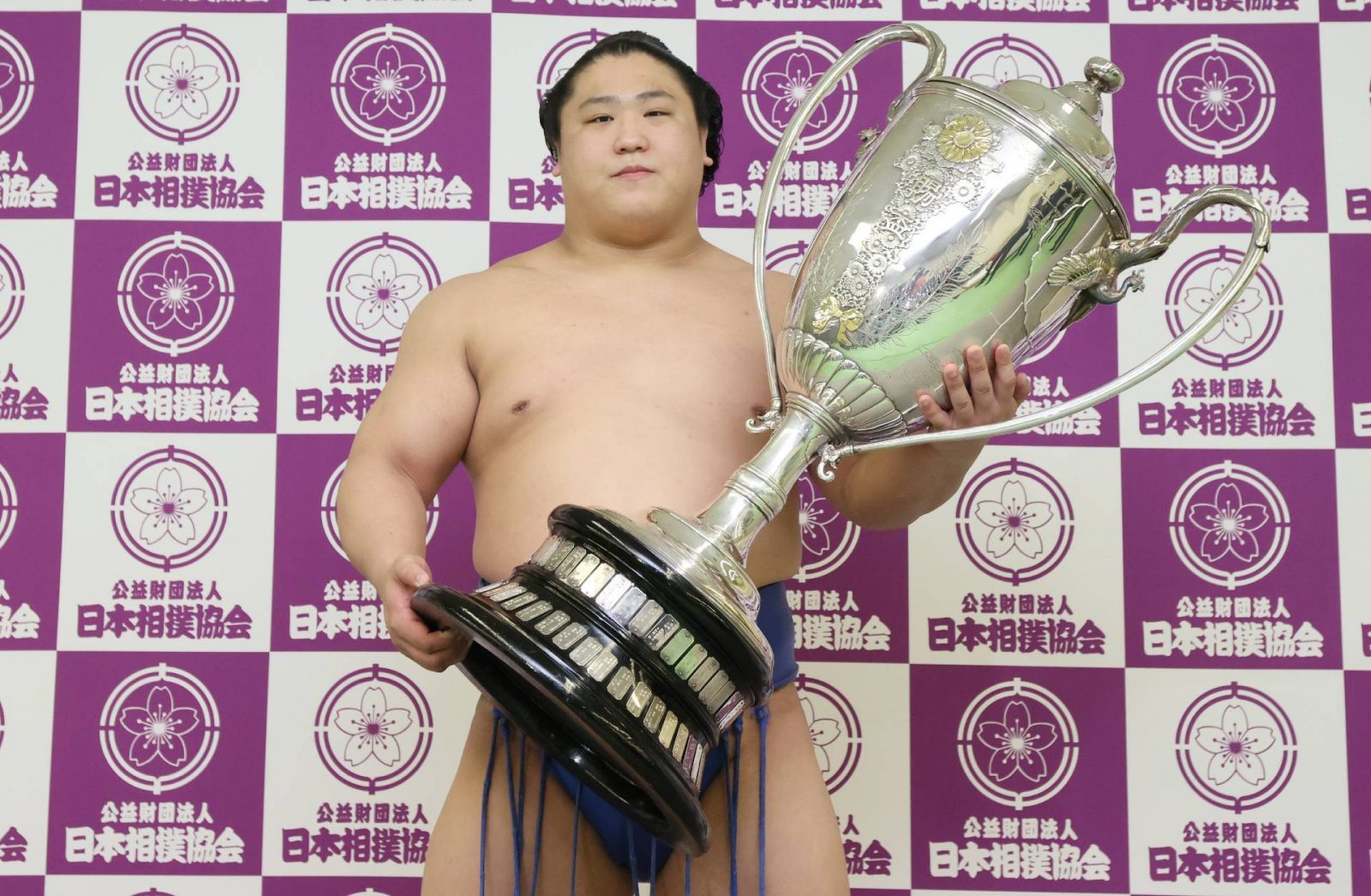 New sekiwake Wakatakakage defeated Takayasu in a thrilling winner-take-all playoff on the final day of the Spring Grand Sumo Tournament on Sunday, March 27 to win his first-ever Emperor's Cup.
After both men lost their final bouts in regulation, they went to the playoff at Osaka Prefectural Gymnasium where Wakatakakage used a spectacular arm throw combined with superb footwork on the edge to throw down No. 7 maegashira Takayasu and wrap up the title.
Wakatakakage becomes the first newly promoted sekiwake to win the championship in 86 years following Futabayama.
"I'm so happy, it hasn't sunk in yet," Wakatakakage said. "I just tried to stick to my sumo and stay focused. I knew I was right at the edge and just tried to stay tenacious."
Wakatakakage is a native of Fukushima Prefecture which was devastated by the 2011 earthquake, tsunami and nuclear disaster. Another powerful quake hit the region again on March 16.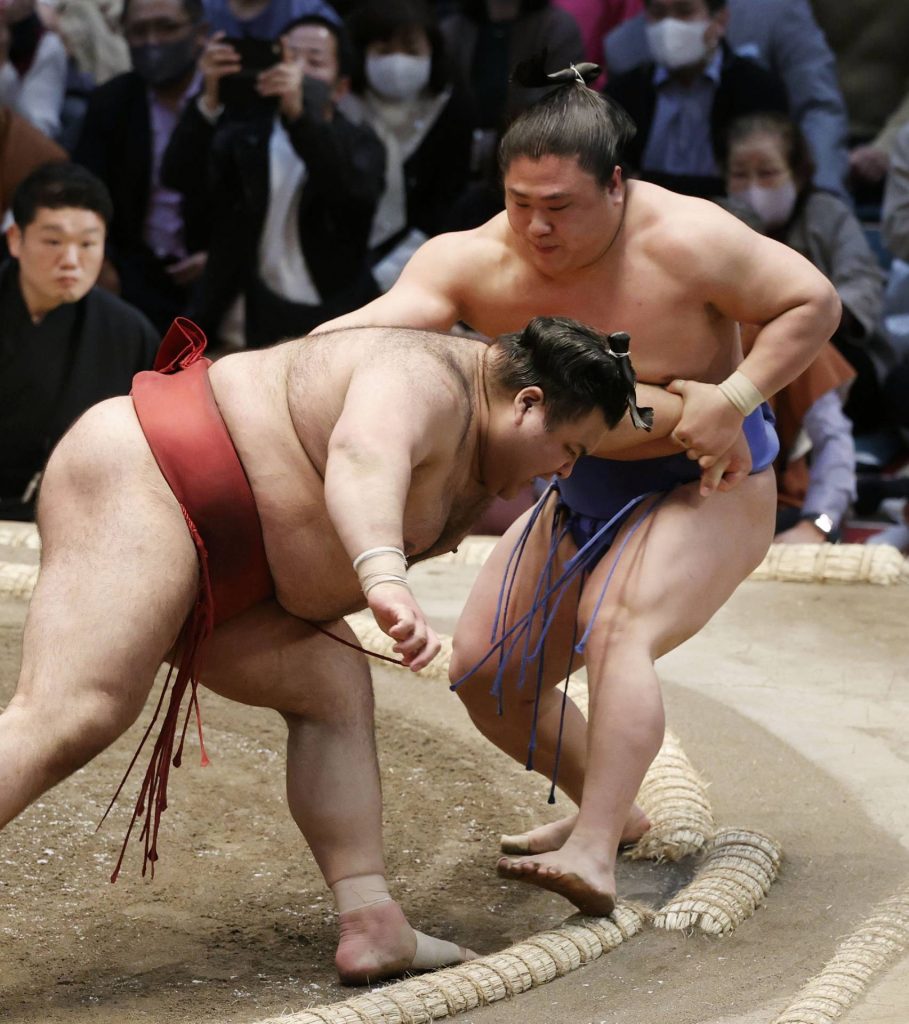 The 27-year-old grappler said he hoped his victory would bring some joy to the people in his home prefecture.
"It's been 11 years since the earthquake and I hope my win can give some power to the people of Fukushima," Wakatakakage said.
It was a huge disappointment for Ibaraki Prefecture native Takayasu, who is a former ozeki and has come close many times to winning his first-ever Emperor's Cup but once again came up short.
Takayasu led for much of the tournament but lost three of his last five bouts.
On Day 11, Wakatakakage defeated Takayasu, so the Arashio stable wrestler had the mental edge going into the playoff.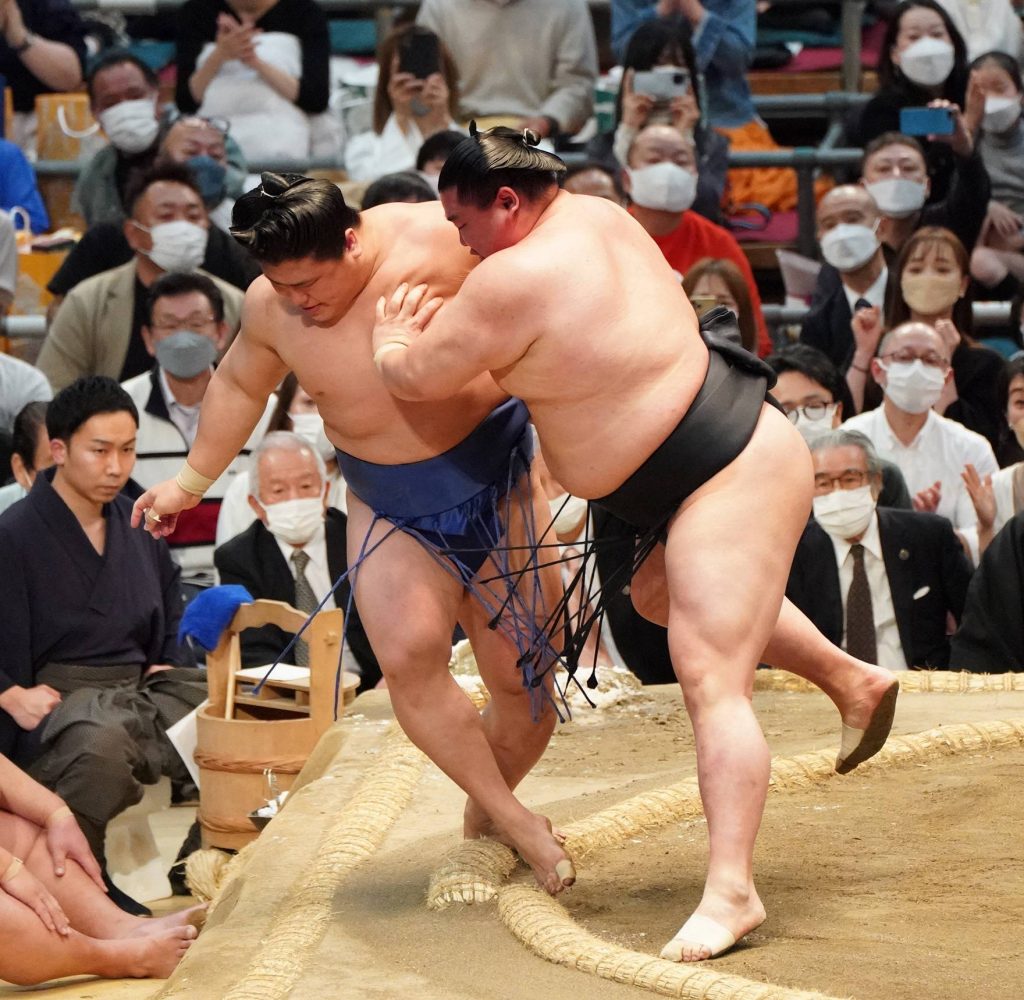 Earlier, ozeki Shodai used a frontal force-out to dispatch Wakatakakage in the last bout of regulation to force a playoff between the two wrestlers who both finished with 12-3 records.
Shodai got a right-hand grip on the belt of his opponent and shoved him out over the edge to complete a spectacular second half of the tournament.
Shodai Rebounds From Poor Start
After going 1-5 in the first six bouts, Shodai then went 8-1 to finish at 9-6 to keep his rank for the next tournament in May.
Two bouts earlier, Takayasu suffered his second straight loss when he was thrust down by Abi.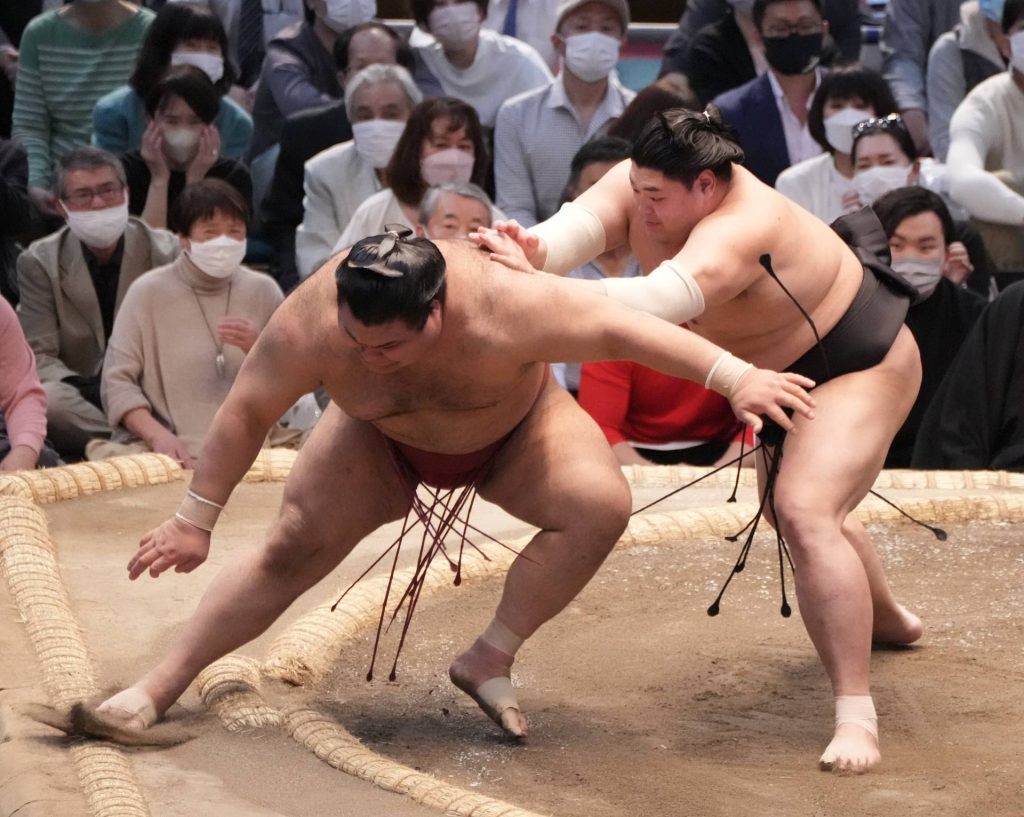 New sekiwake Abi, who wrapped up a winning record at 8-7, went on the attack from the face-off with a barrage of arm thrusts that left Takayasu unable to respond.
Kotonowaka, who received the tournament's Fighting Spirit Prize, was eliminated from championship contention when he was thrown down by Mongolian Hoshoryu.
New komusubi Hoshoryu had plenty to be motivated about as he wanted to wrap up a winning record to maintain his rank next time and he did just that with a superb pulling underarm throw.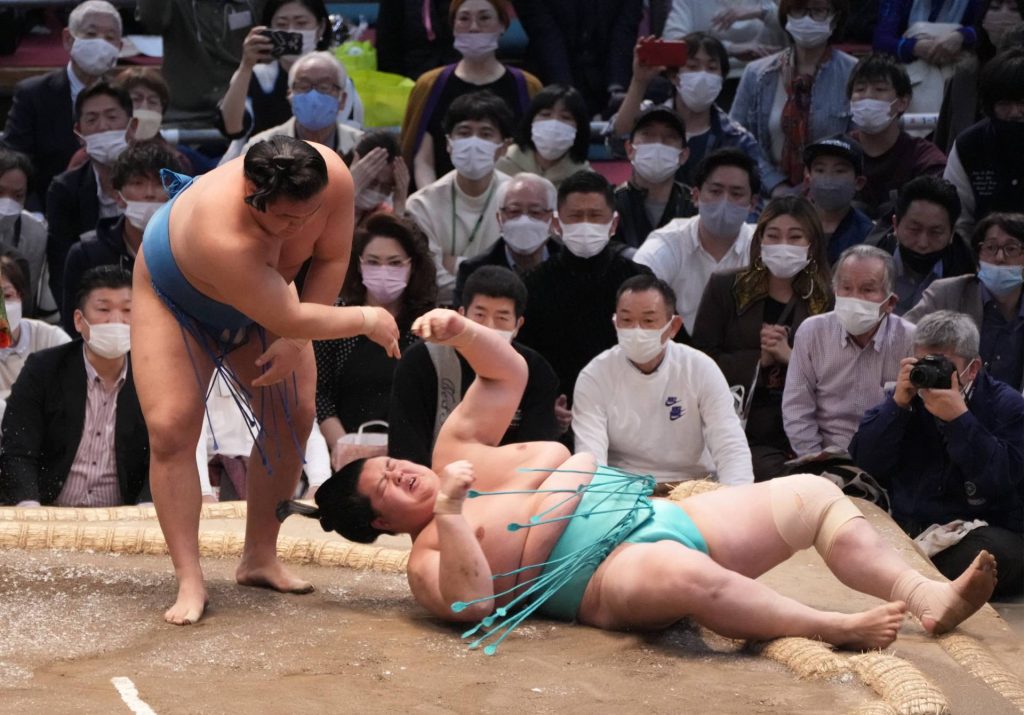 Hoshoryu finishes with an 8-7 record while Kotonowaka closes out with an impressive 11-4 mark that ensures he will be moving up the ranks for the next tournament.
"I'm just relieved," Hoshoryu said. "I don't really remember what I did but I'm just glad I won. I just want to focus now on the training for the next basho."
Lone yokozuna Terunofuji was forced to pull out due to injury on Day 6 and that ensured the so-called stormy Spring Basho would live up to its name.
Once Terunofuji left, the door was wide open for some lower-ranked wrestlers to seize the day and Takayasu, Wakatakakage and Kotonowaka all took advantage.
Kotonawaka eliminated pre-tournament favorite and new ozeki Mitakeumi on Day 14, a result that ensured a first-time champion would be crowned on Sunday.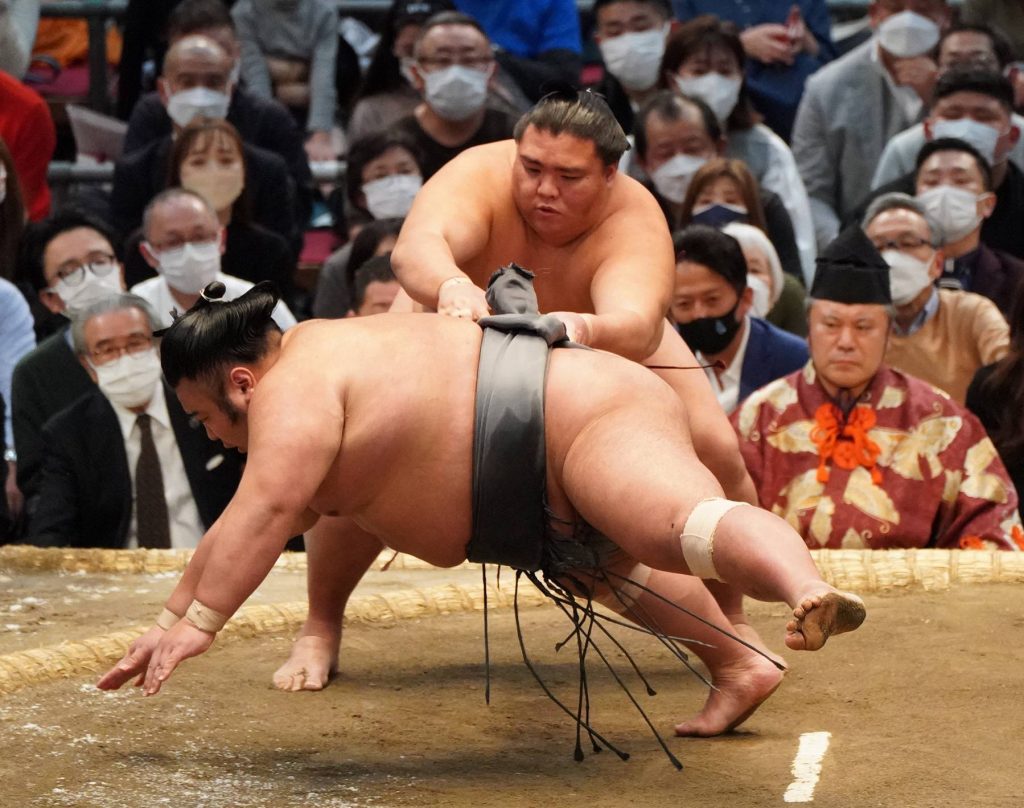 Solid Ozeki Debut for Mitakeumi
Fighting for little more than ozeki pride, Mitakeumi used a pulling overarm throw to defeat Takakeisho and finish with 11 wins in his debut at sumo's second-highest rank.
Ozeki Takakeisho closed out at 8-7, good enough to hang on to his rank for the next tourney.
Fourth maegashira Endo wrapped up a winning record of 8-7 on the final day when he got a left-hand grip on the belt of Tamawashi and sent the No. 2 maegashira flying into the first town of seats with a frontal force-out win. Tamawashi fell to 7-8.
In one of the highlight bouts of the day, No. 9 maegashira Tobizaru, sumo's flying monkey, overcame a 70-kilogram disadvantage to oust Ichinojo to give both wrestlers a 9-6.
It was Tobizaru's first winning record since this tournament a year ago. Before shoving the 206-kilogram No. 2 maegashira out, Tobizaru spun him around several times while attempting several leg kicks.
Top maegashira Daieisho also secured a winning record when he forced out Aoiyama to pick up eighth win against seven losses. No. 10 maegashira Aoiyama fell to 7-8.

Author: Jim Armstrong
The author is a longtime journalist who has covered sports in Japan for more than 25 years. You can find his articles here.