Yu Darvish, September's NL Pitcher of the Month, Looks Ahead to Playoffs
"I don't want to think about it too much, the playoffs," Darvish said. "I'm trying to be the same as I am in the regular season."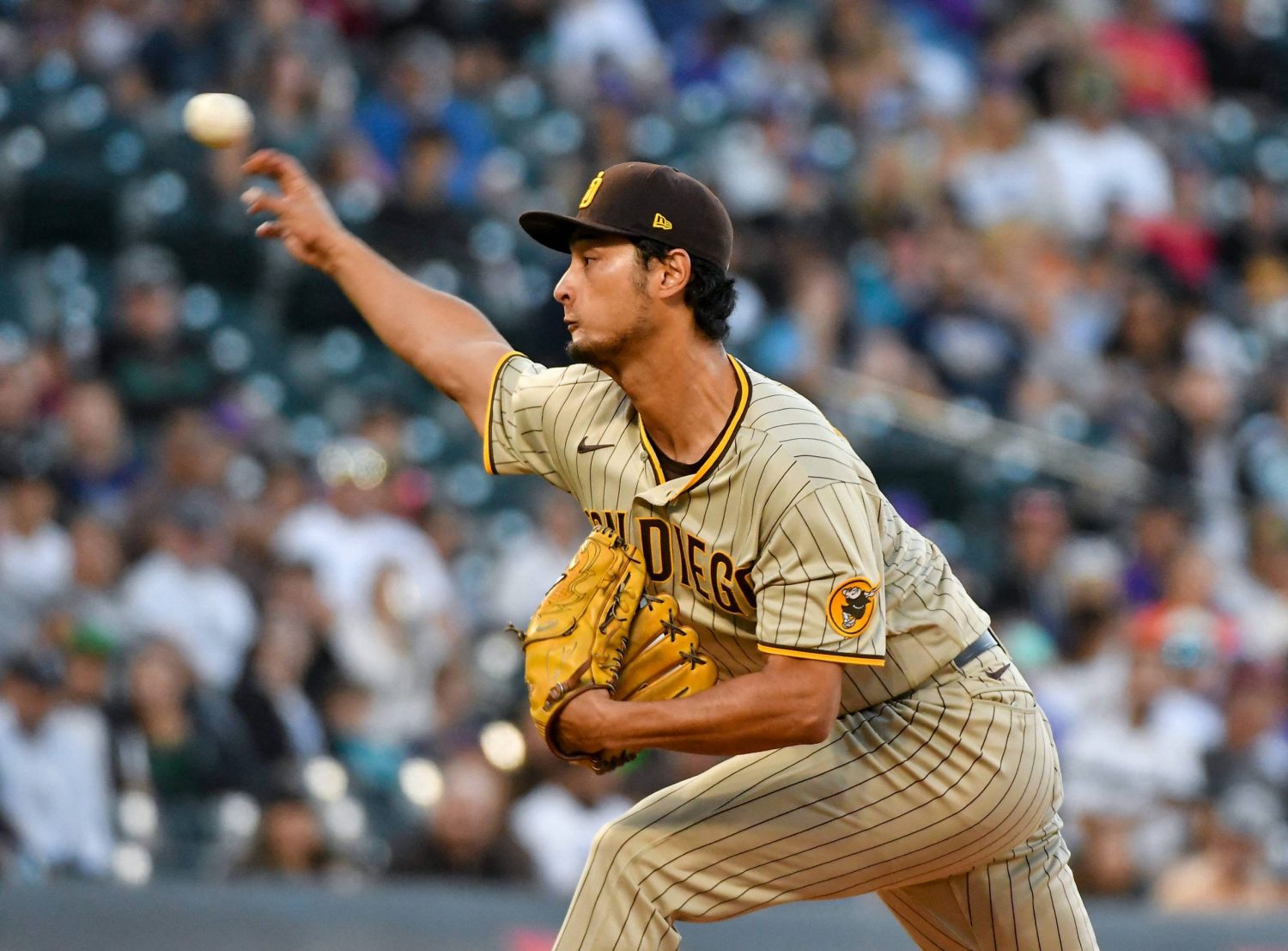 Yu Darvish snapped a six-start winning streak on September 30, but his recent string of success helped the San Diego Padres clinch a wild-card berth for the upcoming playoffs.
Three days later, he was named the National League's Pitcher of the Month for September, when he went 5-1 with a 1.85 ERA and 44 strikeouts in 39 innings.
"It's an honor," Darvish said of the award on Monday, October 3. "I'm glad to have received the award with a team that was in the race for the playoffs. It's good [to have pitched well], but more than anything, my team is heading to the playoffs."
Darvish went 16-8 with a 3.10 ERA and 197 strikeouts in 194⅔ innings this season, matching his MLB career-high total for wins, which he earned in his debut season in 2012 with the Texas Rangers.
Padres manager Bob Melvin recently said he's impressed with Darvish's preparations as a pitcher.
"He's very curious. Always finding better ways to do things," Melvin told reporters, according to The Associated Press. "For a guy who's pitched as well as he has over a long period of time in his career, to constantly try to get better, it's cool to watch."
On Saturday, October 1, Darvish made his final start of the regular season, allowing eight hits and three runs in six innings in a 3-1 loss to the Chicago White Sox. San Diego locked up a playoff spot the next day.
The Padres (89-72) were set to close out the regular season against the NL West rival San Francisco Giants (80-81) on Wednesday, October 5 in San Diego.
A Look Ahead
Darvish, 36, is the likely Game 1 starter for the Padres in their best-of-three NL Wild Card Series against the host New York Mets (100-61 before their regular-season finale) at Citi Field on Friday, October 7.
The Padres hurler said he'll approach it like any other start.
"I don't want to think about it too much, the playoffs," Darvish was quoted as saying by The San Diego Union Tribune. "I'm trying to be the same as I am in the regular season."
In preparation for the playoffs, Darvish had a bullpen session on Monday and planned to throw between 20-30 pitches on both Tuesday and Wednesday, according to published reports. He pitched six or more innings in 23 consecutive starts to close out the regular season.
RELATED:
Author: Ed Odeven
Follow Ed on JAPAN Forward's [Japan Sports Notebook] here on Sundays, in [Odds and Evens] here during the week, and Twitter @ed_odeven.