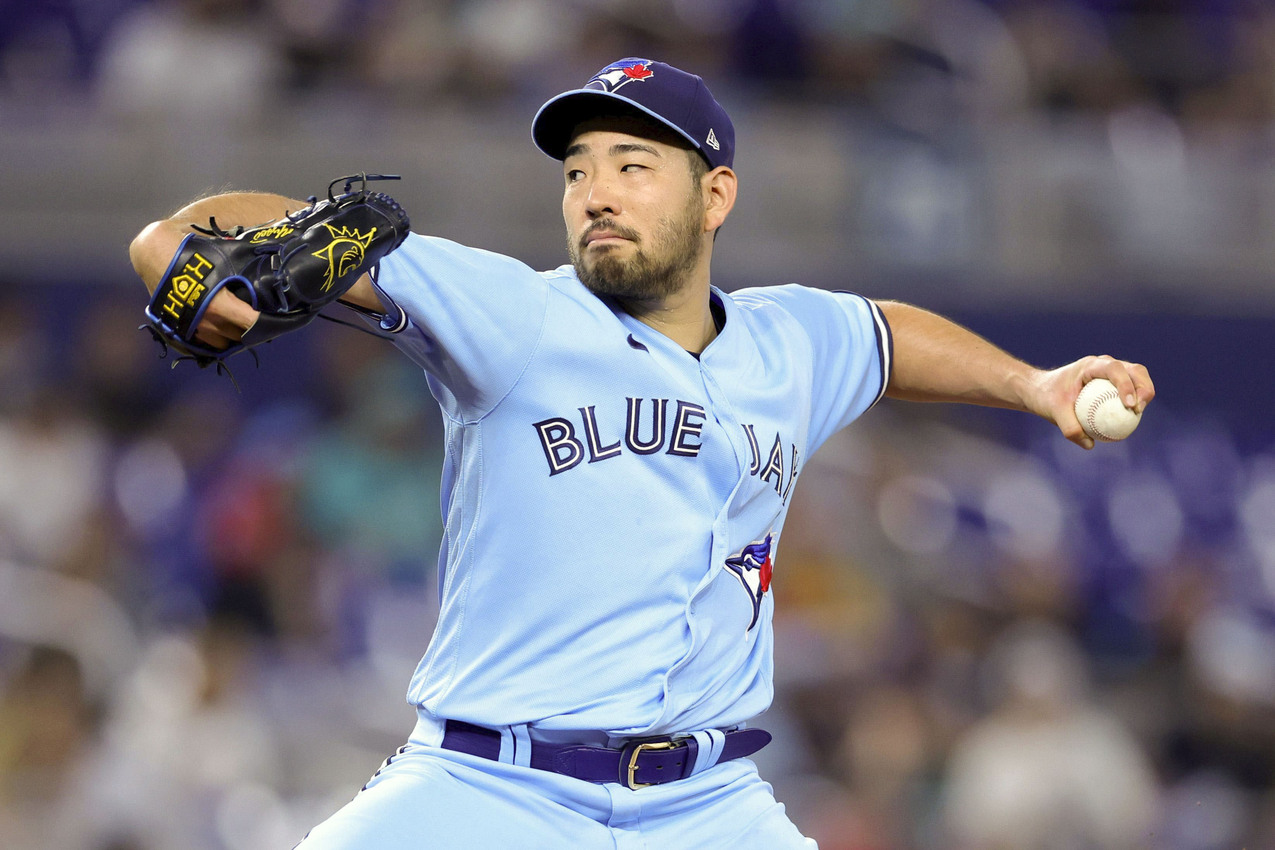 Toronto Blue Jays left-hander Yusei Kikuchi and Miami Marlins rookie Eury Perez were locked in a classic pitchers' duel on Tuesday, June 20.
Both starters worked six scoreless innings in the middle game of a three-game series in Miami. Then it was decided after both men were replaced by relievers.

The Blue Jays' Ernie Clement and George Springer delivered back-to-back, one-out RBI singles in the top of the eighth inning off Tanner Scott (4-2), giving the visitors a 2-0 lead. Neither team scored the rest of the way.

Toronto dropped the series opener 11-0 on Monday at loanDepot Park, where the 2023 World Baseball Classic final was held in March.

Since improving to 6-2 on the season on May 30 against the Milwaukee Brewers, Kikuchi hasn't been a pitcher of record in four straight starts. In his three previous starts, he pitched five innings (twice, against the New York Mets and Minnesota Twins) and 4⅔ innings against the Baltimore Orioles on June 15.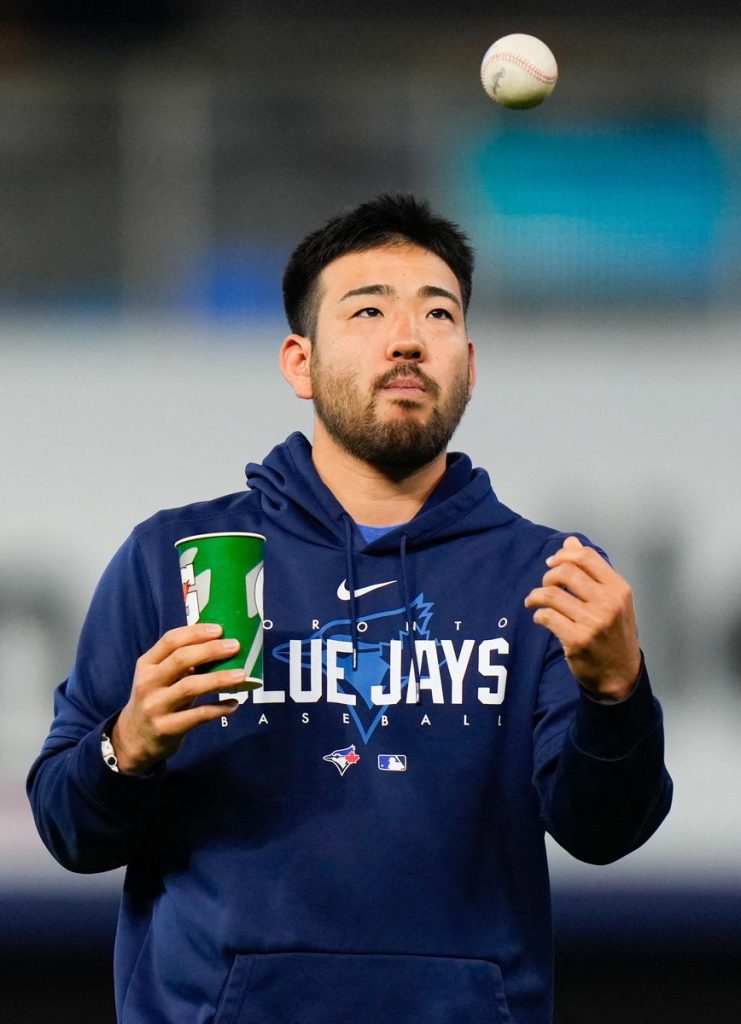 Kikuchi, who pitched 1-2-3 innings in the first, second and third, held the Marlins to two hits and struck out six. He didn't walk a batter in his 87-pitch outing.

Perez, a 20-year-old Dominican rookie, gave up three hits and fanned nine. He didn't issue a walk.

Marlins leadoff hitter Luis Arraez, who's in his fifth season in the majors, entered the game with an MLB-best .400 batting average. The Venezuelan second baseman faced Kikuchi three times on Tuesday. He grounded out to second in the first inning before singling to left in the fourth. Arraez then grounded out to second to end the sixth.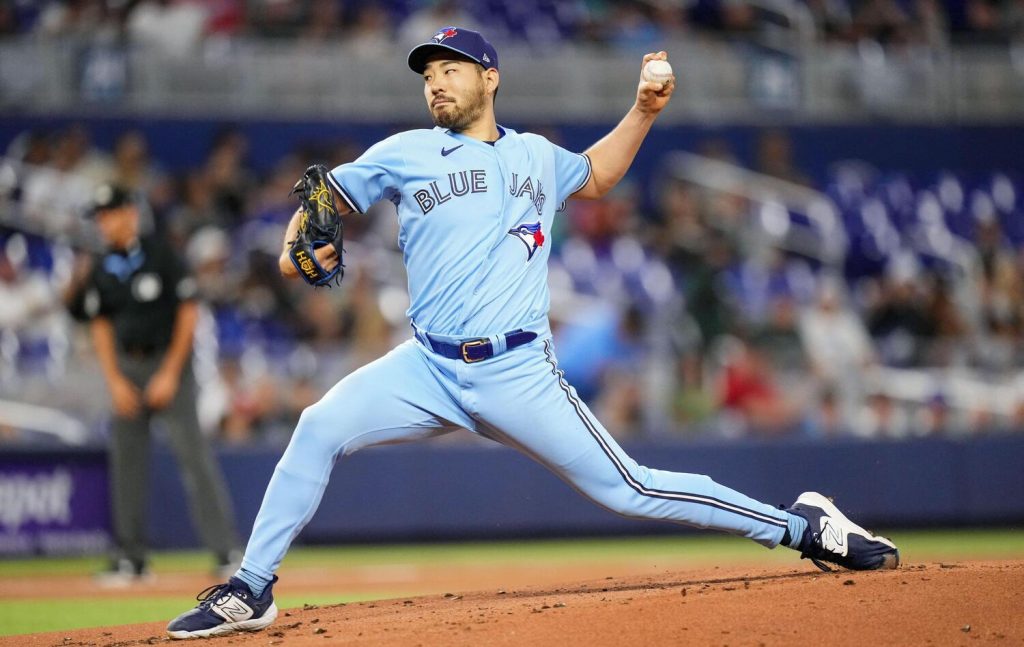 Effective Outing for Kikuchi
"I felt all my pitches were working really well today," Kikuchi was quoted as saying through a translator by The Associated Press.
After making his 15th start of 2023, Kikuchi, who turned 32 on June 17, added, "I don't think it would have gone well if I were thinking about going deep into the game to save the bullpen. I was thinking about one pitch at a time and one batter at a time."
Teammate Yimi Garcia (2-3), who replaced Kikuchi in the seventh, earned the win, and three more Blue Jays relievers completed the combined six-hit shutout. Closer Jordan Romano pitched a scoreless ninth inning for his 21st save.
Toronto (40-35) halted Miami's five-game winning streak. The Marlins slipped to 42-32.
RELATED: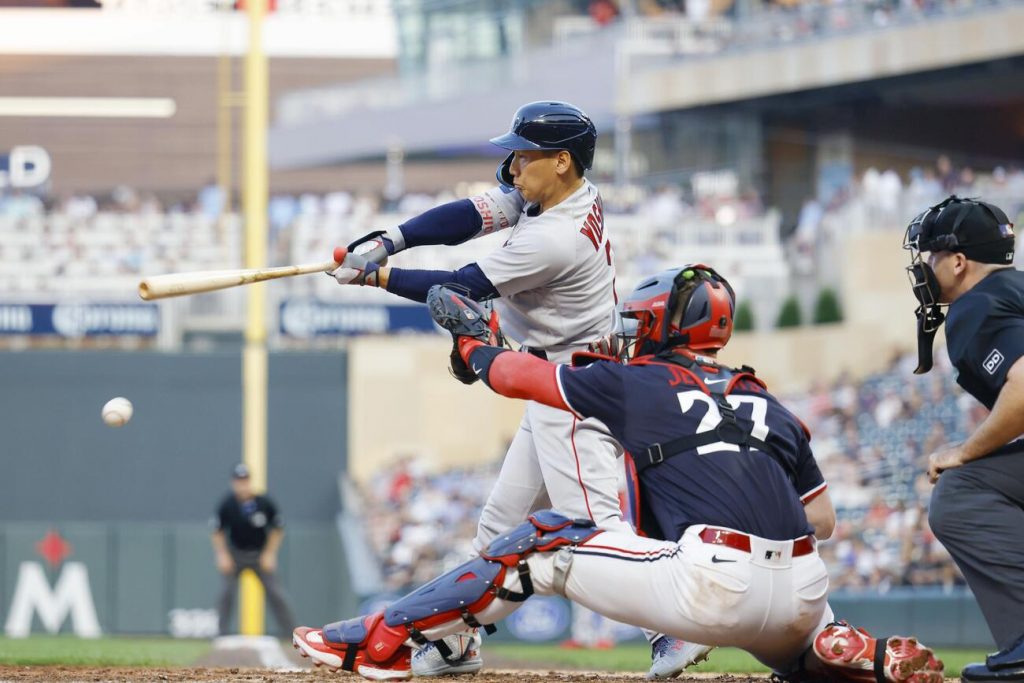 Elsewhere Around MLB
In Minneapolis, Boston Red Sox left fielder Masataka Yoshida went 3-for-5 with three RBIs and three runs scored in a 10-4 rout of the Minnesota Twins. Yoshida belted his eighth home run of the season, a two-run shot in the eighth. He's batting .308 in his first MLB season.

Chicago Cubs right fielder Seiya Suzuki finished with one hit in three at-bats and drove in a run in a 4-0 road victory over the Pittsburgh Pirates. Suzuki is hitting .263 in his second season with the Cubs.

Oakland Athletics right-hander Shintaro Fujinami, who began his first MLB season in the starting rotation, worked 1⅓ scoreless innings in relief in a 3-2 road loss to the Cleveland Guardians. Fujinami didn't yield a hit and struck out one. He's now pitched in 24 games (six starts) and has a 3-6 record with a 10.27 ERA.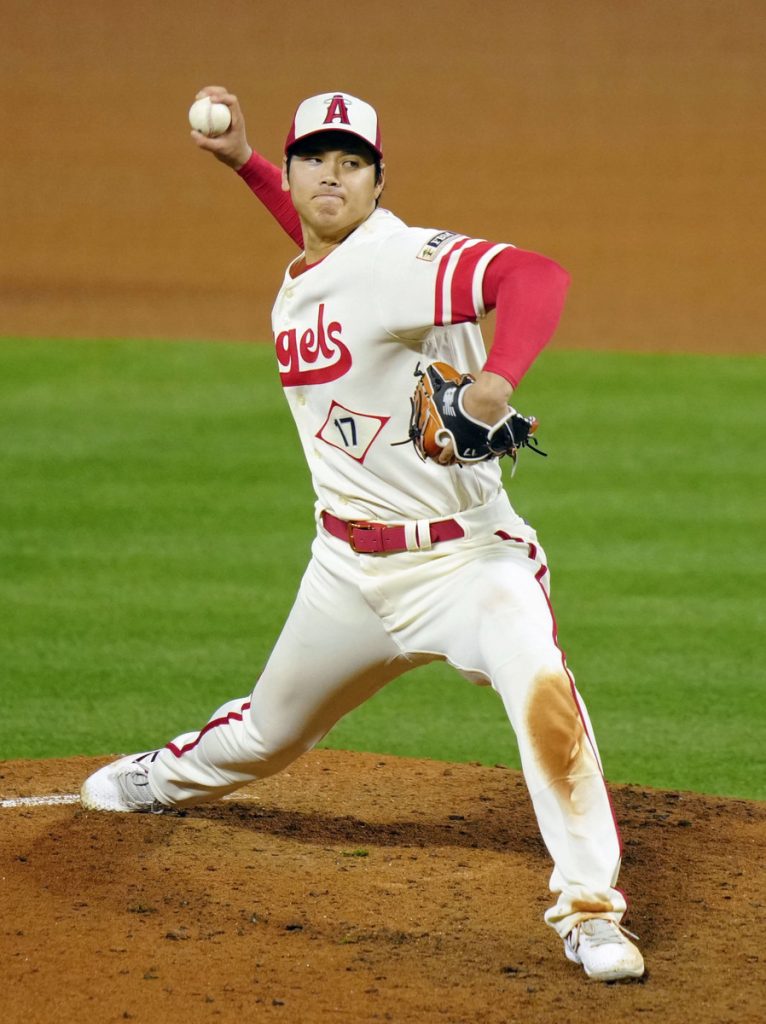 Angels GM Minasian on Ohtani's Status on Team
Speaking to reporters before Tuesday's series opener against the Los Angeles Dodgers, Los Angeles Angels general manager Perry Minasian commented on Shohei Ohtani's status with the team less than two months before the MLB trade deadline.
"I think anybody who has watched us play or looked where we're at in the standings, I've said it before and I'll say it again, we like him and we hope he's here a long time," Minasian said, according to an MLB.com article. "It's pretty self-explanatory with where we're at."
With 11 wins in their last 14 games before Tuesday's game against the Dodgers, the Angels (41-33) have moved into second place in the American League West standings.
Summing up Minasian's comments to reporters before the Freeway Series opener, The Associated Press noted the following in the introduction of its article: For the Angels, it's "highly unlikely" they will trade Ohtani "if they remain in playoff contention this summer."
August 1 is the trade deadline, and Ohtani becomes a free agent after the season.
The Dodgers beat the Angels 2-0 in the series opener. Ohtani was 0-for-4 and struck out twice. His hitting streak ended at 15 games.
In related news, Ohtani was named the American League Player of the Week for June 12-18. He hit .435 with six homers, 12 RBIs and 10 walks in seven games. Ohtani also improved to 6-2 as a starting pitcher, getting the win on June 15 against the Texas Rangers.

Author: Ed Odeven
Find Ed on JAPAN Forward's dedicated website, SportsLook. Follow his [Japan Sports Notebook] on Sundays, [Odds and Evens] during the week, and Twitter @ed_odeven.