SAITAMA – Like a fine wine, Yuzuru Hanyu just gets better with age.
The superstar allayed any fears about his health with a vintage performance to take a big lead after the short program at the Japan Figure Skating Championships on Friday night, December 24 at Saitama Super Arena.
The two-time Olympic champion, who turned 27 earlier this month, skated to "Rondo Capriccioso" and put on a scintillating show on the way to scoring a whopping 111.31 points. He will take a massive advantage of nearly 10 points into Sunday's free skate.
Shoma Uno is in second place with 101.88, while Yuma Kagiyama is third at 95.15.
Sota Yamamoto is fourth on 93.79, while junior champion Kao Miura (92.81) stands fifth.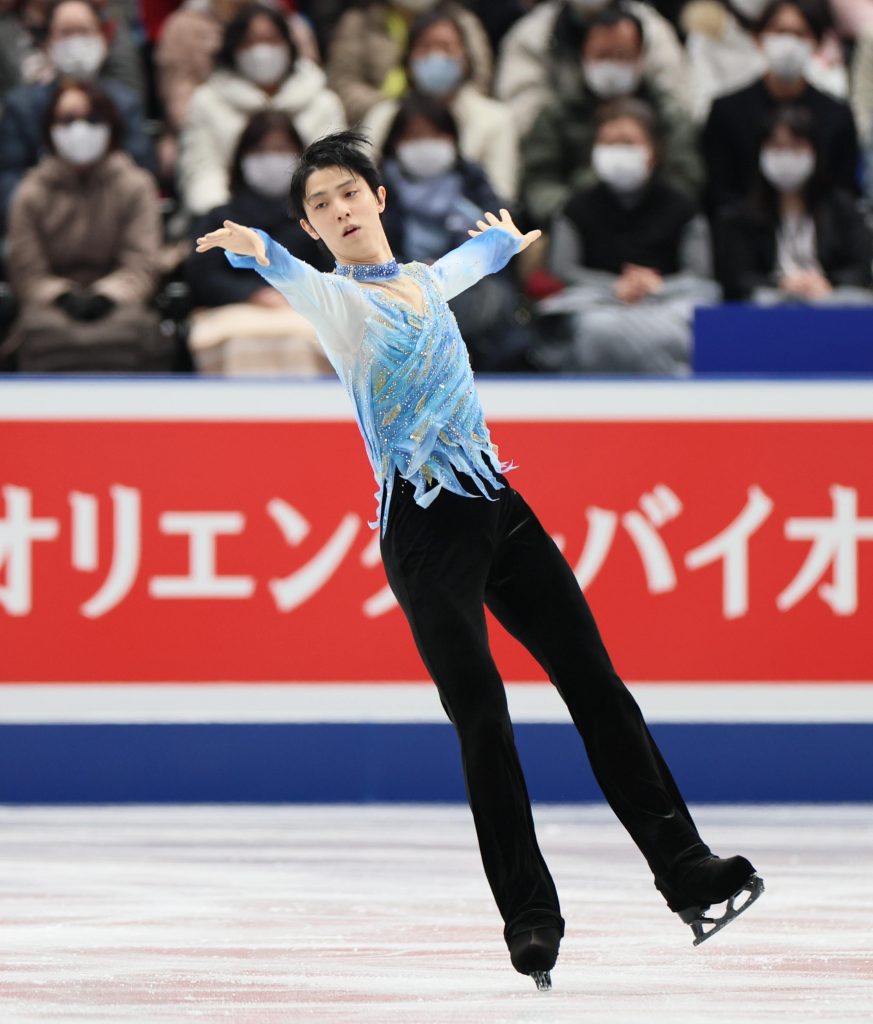 Masterful Short Program
Hanyu opened with a quadruple salchow, followed by a quad toe loop/triple toe loop combination, and went on to land his patented triple axel, all the while displaying the panache he is renowned for.
His effort this night was reminiscent of his short program at the Pyeongchang Olympics, where he returned to competition after missing three months with an injury to his right ankle, with a sublime showing.
Hanyu withdrew from the Grand Prix series in early November with the same ankle injury, causing concerns about his fitness for the upcoming Beijing Olympics. That injury in 2017 kept him out of the Japan Championships, but he showed no indication of any fitness issues on this night.
When he finished his skate, Hanyu was greeted with a warm and lengthy standing ovation that made him smile radiantly.
"Practice is supposed to be a simulation for the event, and there was no mistake in the short program," Hanyu stated. "I was wondering if I could do it because I practiced just like I did it."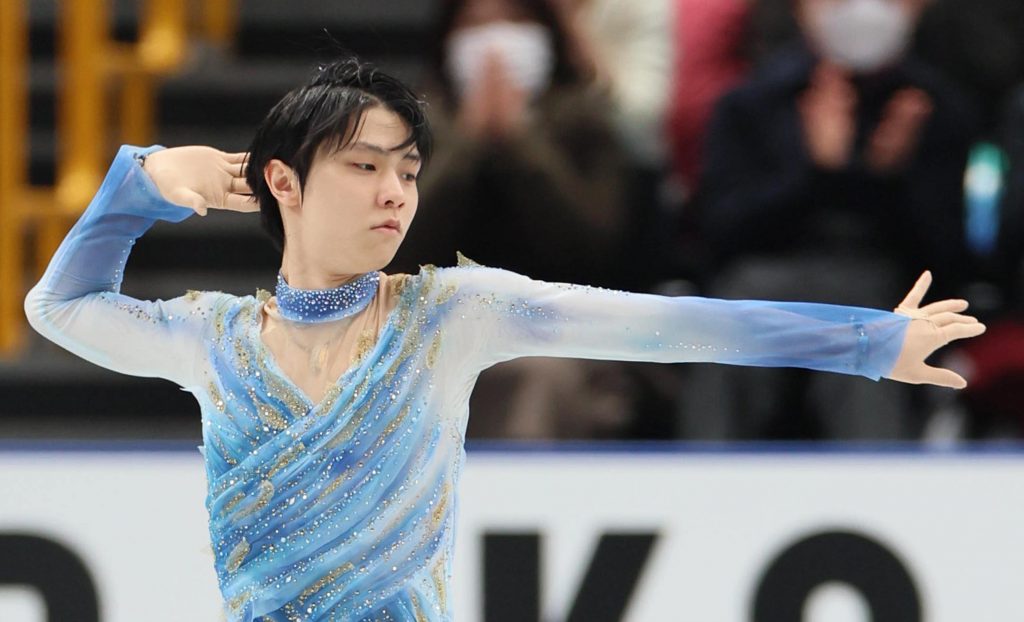 Hanyu Embraces Huge Challenge
Hanyu confirmed he will attempt a possibly historic quad axel in his free skate. The jump has never been landed in competition.
"I was able to control the salchow and speed well tonight," Hanyu commented. "I will try the quad axel [in the free skate]. I hope to improve my body recovery and concentration as planned, so as not to get injured from practice to the end."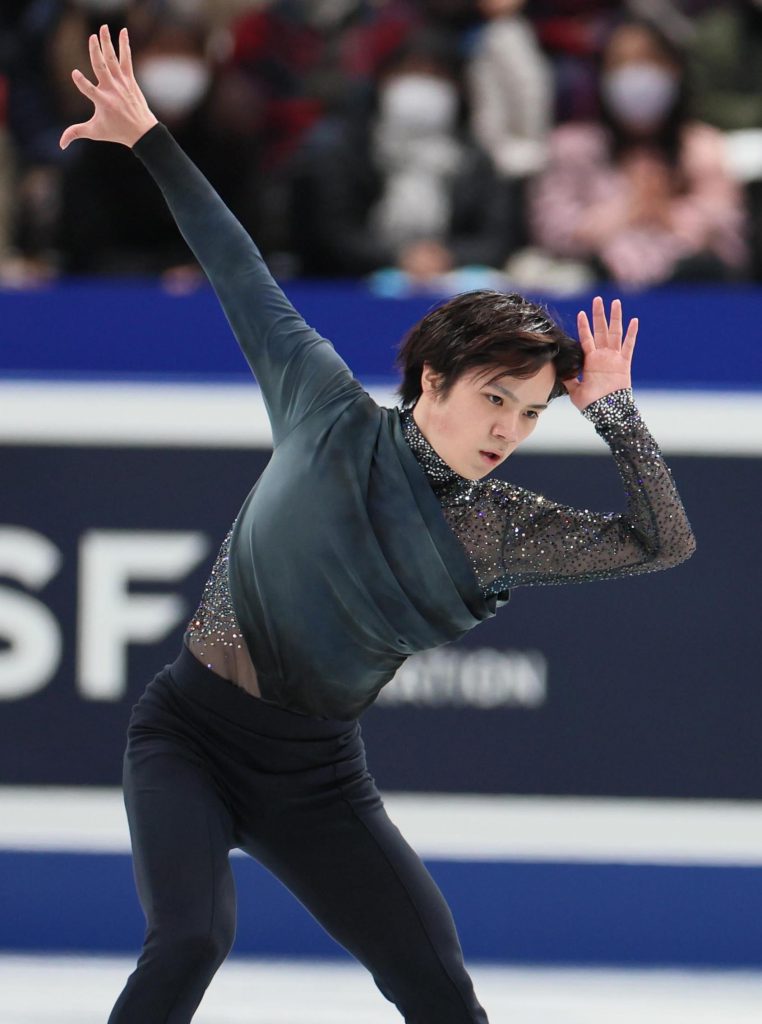 Uno also looked fantastic in his skate to "Oboe Concerto." The Pyeongchang silver medalist began with a beautiful quad flip, before landing a quad toe loop/double toe loop combo, then executed a fine triple axel. The 24-year-old Uno punched the air when he finished his program.
"There were a lot of things that I couldn't reach, but I think I was able to perform well now," Uno noted. "However, I should improve the points that I couldn't control myself, because my adjustment was not so good."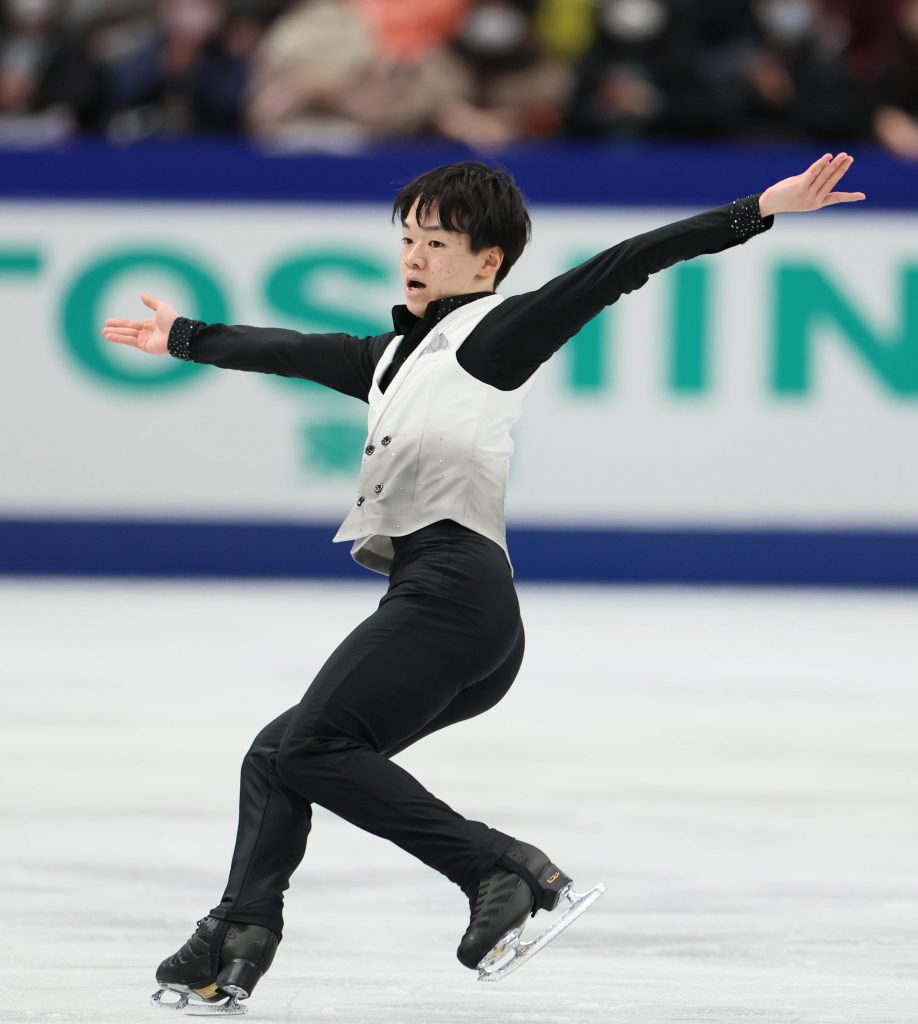 Mixed Performance for Kagiyama
Kagiyama, last season's world silver medalist, competed to "When You're Smiling" and started with a big quad salchow/triple toe loop combo. He then fell on his quad salchow, but recovered to land his triple axel.
"It's disappointing that I fell on the quad toe loop," Kagiyama remarked. "However, even if I make the same mistake, if I tighten it firmly, the score will be different. But I was able to put the rest of it together."
Kagiyama acknowledged that he was aware of the scores of Hanyu and Uno before taking the ice as the penultimate skater of the evening.
"I heard the scores of both, so I thought I had to do my best," Kagiyama said. "There was no strange tension like last year, and everyone is at their best here, which is fun."
The Japan Championships will continue on Saturday with the women's and ice dance free skates.


Author: Jack Gallagher
The author is a veteran sports journalist and one of the world's foremost figure skating experts. Find articles and podcasts by Jack on his author page, here, and find him on Twitter @sportsjapan.