Electric Tuk-Tuks Offer Much-Needed Mobility Option to Tourists in Japan
A student-run venture expands its fleet of electric tuk-tuks for rental at tourist sites. But first, a Sankei Shimbun reporter takes one out for a test drive.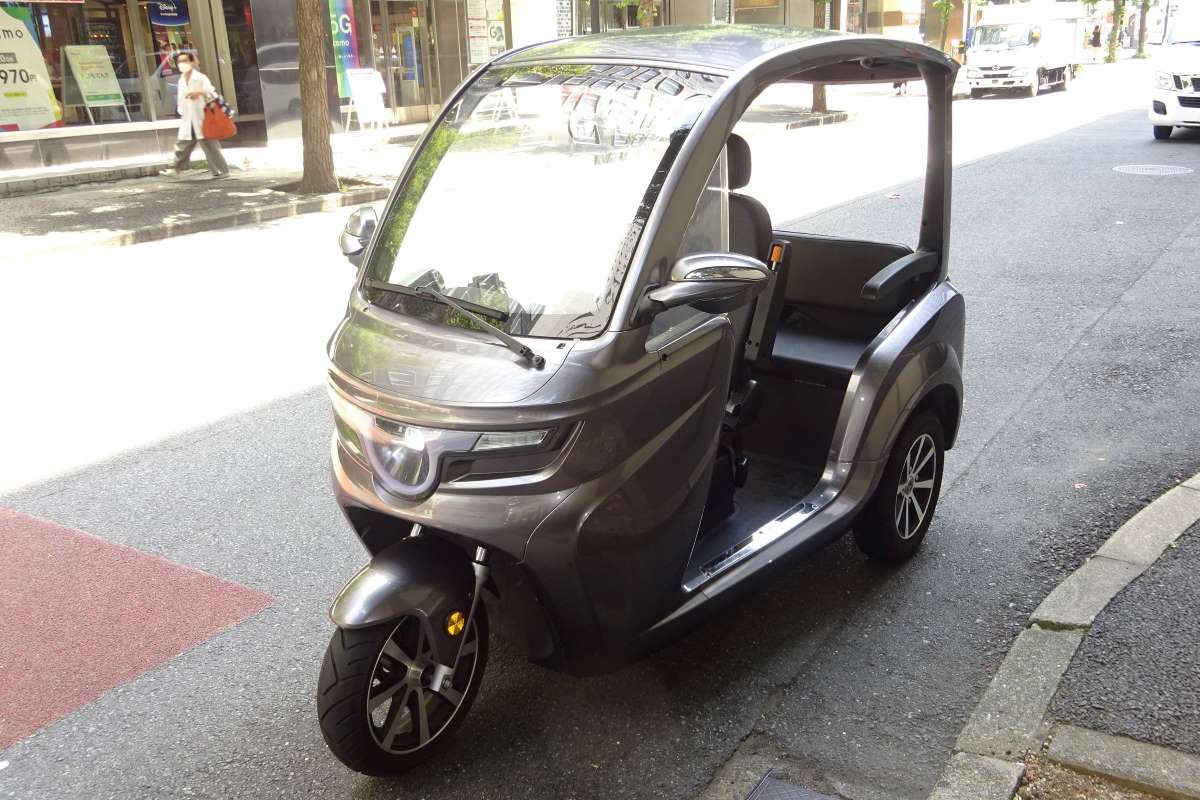 このページを 日本語 で読む
The student start-up company, eMoBi, Co., Ltd., which operates electric tuk-tuk sharing services at tourist attractions nationwide, is set to expand its business.
Based in Chuo Ward of Tokyo, the company will increase its fleet by 3.5 times to 70 vehicles by the end of next year to meet the needs of regional tourists who are struggling to secure means of transportation.
Launched in December 2020, eMoBi was founded by three students – its current CEO, Tatsuki Ishikawa, and one of its current directors, Masakage Hidaka, both students at the University of Tokyo's Faculty of Agriculture, along with another of its current directors, Shimon Goto, a student at Keio University's Faculty of Business and Commerce.
Tuk-tuks are three-wheeled vehicles used as taxis that are popular mainly in Southeast and South Asia. Fueled by gasoline, conventional tuk-tuks have loud engines and give off strong fumes.
On the other hand, electric tuk-tuks, like other EVs, are quiet and odorless, making them a "safe and comfortable ride for tourists," according to Goto of eMoBi.
In rural areas of Japan, 'secondary transportation' from airports, train stations, and bus terminals to tourist destinations is often a challenge. Compared to urban areas, options for transportation to tourist destinations are slim.
Electric tuk-tuks services, if developed, could become a valuable tool for mobility.
In the context of the ongoing COVID-19 pandemic, electric tuk-tuks are effective for avoiding the so-called 'Three Cs' (crowded places, close contact settings, and closed spaces) because they do not have doors or windows. Inquiries directed to eMoBi from tourist groups throughout Japan are reportedly increasing.
Much Like Driving a Motor Scooter
While eMoBi's electric tuk-tuks were custom ordered from a Chinese two-wheeler manufacturer, the lithium-ion batteries used in the vehicles are made in Japan, and known to have less risk of catching on fire.
The vehicle is approximately 2.3 meters long, 1.2 meters wide, 1.6 meters tall, and weighs 320 kilograms, a size that can be transported in a tall van.
I got to take one of the tuk-tuks for a ride. I mounted the driver's seat from the vehicle's left side and fastened my seatbelt.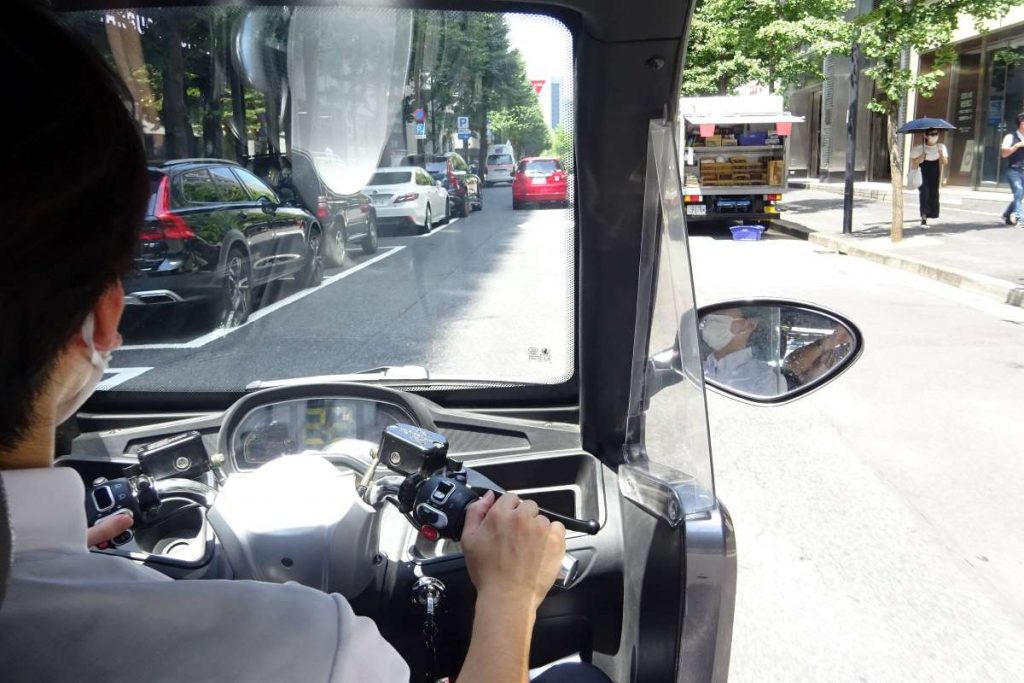 The right side handle is the accelerator, with levers for the front brakes on the right handle and the rear brakes on the left handle. With both hands on the brakes, I inserted and turned the key to start the engine.
The right handle has a 'forward/reverse' switch as well as a switch for the front light and horn. The left handle has a switch for the turn signal and hazard lights.
Driving the tuk-tuk feels much like driving a motor scooter. It can be driven with just two hands on the handlebars.
There is no need to use one's legs, so people with physical leg disabilities may also be able to ride it easily.
Saga Prefecture Set to Get Tuk-tuks
The tuk-tuks can run from 80 to 90 kilometers on an 8 to 9 hour charge using a household outlet. The maximum speed is 45 km/h, and they can carry up to three passengers, including the driver.
Under the Road Traffic Act, the tuk-tuk is treated as a 'two-wheeled motorized bicycle with a sidecar,' operation of which requires a regular driver's license. Under the Road Transportation Act, it is considered to be a 'light motorcycle with a sidecar', and thus does not require a vehicle inspection.
Currently, eMoBi has about 20 of these electric tuk-tuks in its fleet. The company will increase this number by 3.5 times to 70 tuk-tuks by the end of 2023. While the total investment amount remains undisclosed, it is estimated to be in the tens of millions of yen scale.
The first electric tuk-tuk rentals were offered for a limited time in the summer of 2021 in Minamiboso City of Chiba Prefecture, and Iki City of Nagasaki Prefecture. Services have since been expanded to Kushimoto Town in Wakayama Prefecture, and Nokonoshima Island (Nishi Ward, Fukuoka City).
In conjunction with the opening of the West Kyushu Shinkansen line on September 23, a new rental service will began at Takeo-Onsen Station (Takeo City, Saga Prefecture) on the same day.
このページを 日本語 で読む