An Olympic Exhibition for Yuzuru Hanyu With Love From Beijing
Will he take it to the world championships? Despite an ankle injury, Hanyu gave an inspired performance in the second half of the Beijing 2022 Gala that left everyone watching wanting more.
After nearly three weeks of practice and competition, figure skating concluded Sunday afternoon, February 20 with the Exhibition Gala. As usual, two-time Olympic champion Yuzuru Hanyu was front and center and on the minds of many people.
Well before the event started, scores of the living legend's Chinese fans gathered outside of Capital Indoor Stadium hoping to get a glance of their hero as he arrived by bus. Hanyu took part in the Gala along with teammates Yuma Kagiyama, Shoma Uno, Kaori Sakamoto and Wakaba Higuchi.
Hanyu, who finished fourth in the men's singles despite competing with an injury to his troublesome right ankle, gave an inspired performance to "Haru yo, Koi" in the second half of the Gala that left those watching in the arena and around the world wanting more.
Despite doing just a couple of jumps (a triple axel and a delayed single axel), Hanyu's line and edge were sublime, along with his incredible musicality.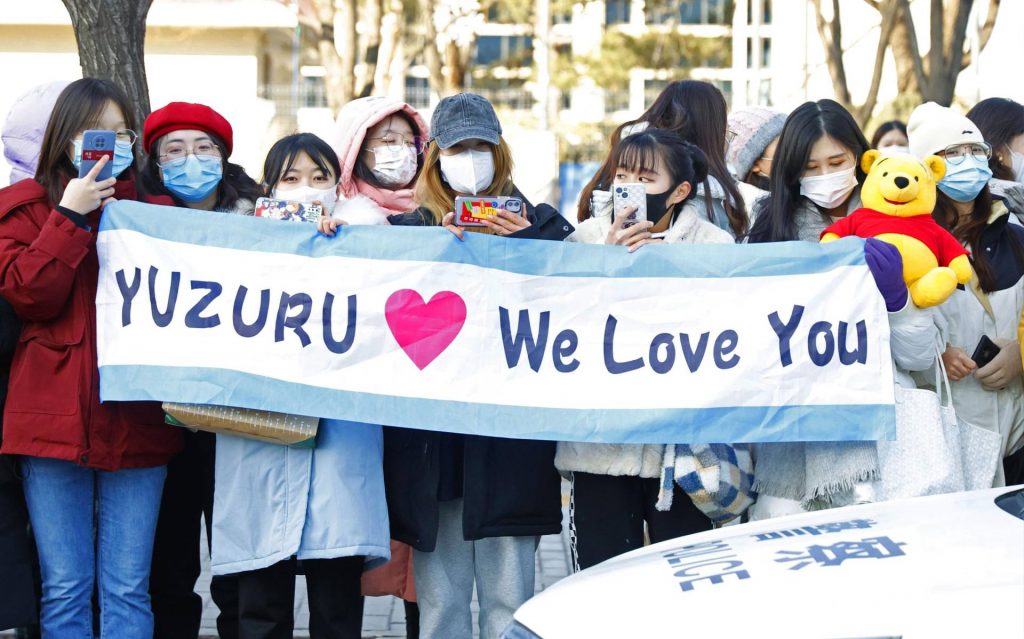 The superstar spoke to the media after skating and admitted that it was not an easy thing to do given his condition.
"In practice until yesterday, I usually took about four tablets (painkillers)," the 27-year-old noted. "I wondered if I could manage to endure landing and jumping without using my right foot."
Hanyu, who made an unsuccessful attempt at landing a quadruple axel in his free skate, said he felt a burst of energy before taking the ice today.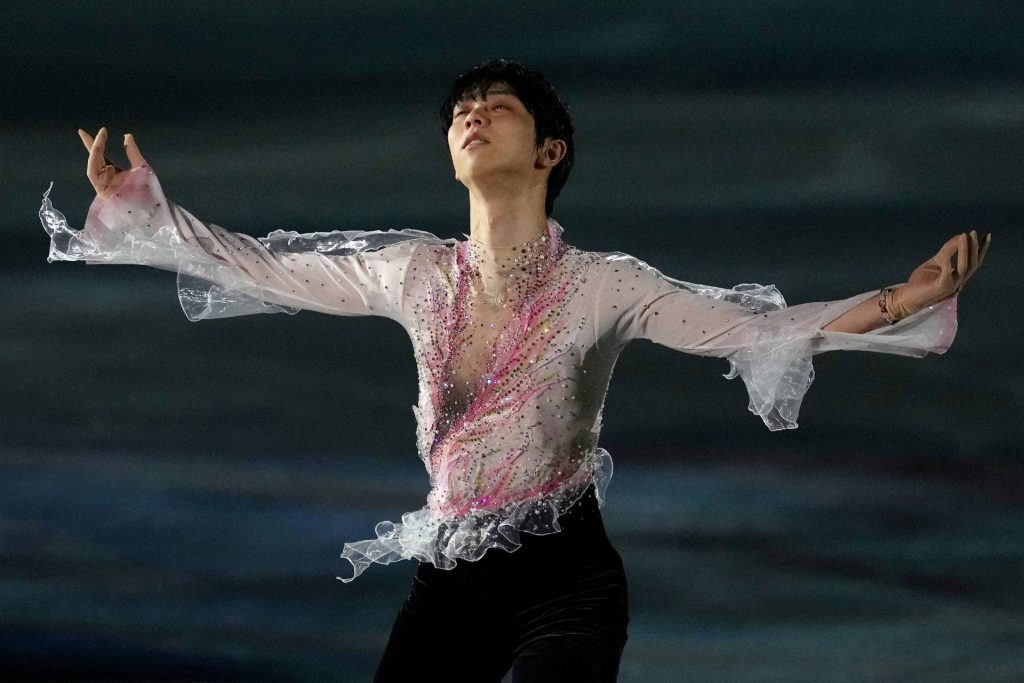 "I was doing it with fun and adrenaline," Hanyu stated. "I was only taking one [tablet] today. It was really painful. I'm thinking of letting my ankles rest properly."
With the world championships in Montpellier, France, just one month away, Hanyu knows he will have to make a decision on competing there soon.
"There are still some things I haven't done yet, including [thinking of] my future, so I would like to make a comprehensive judgment while thinking about various things and decide on the world championships," he said.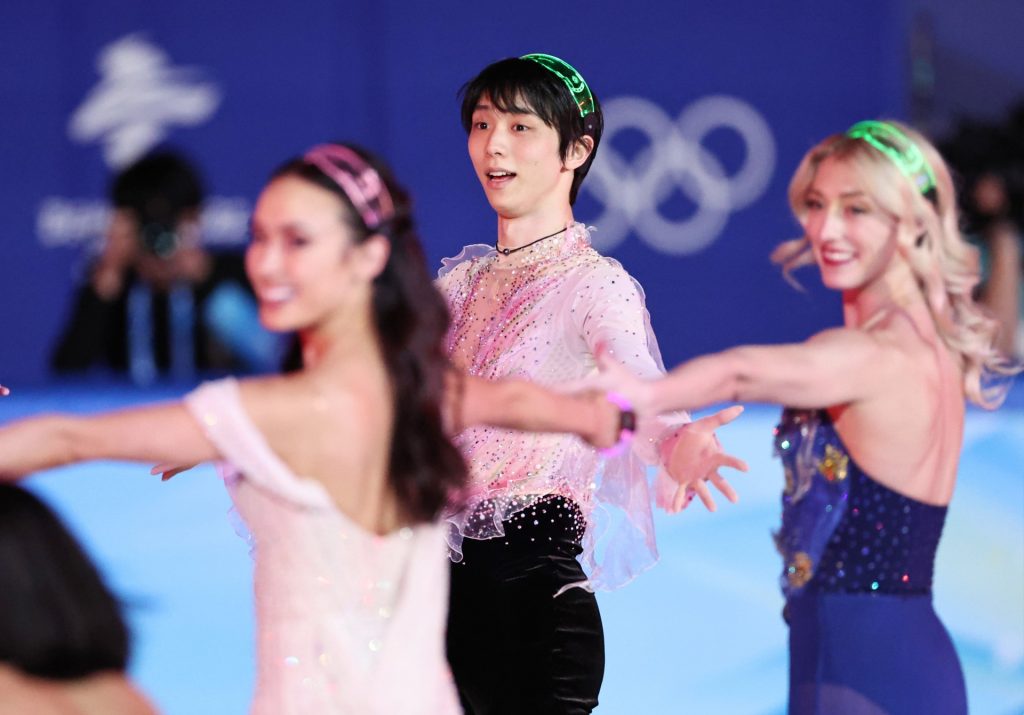 Hanyu says he was unconcerned about who else skates in the worlds.
"I don't care about the field," Hanyu commented. "I think I can see a lot of Yuzuru Hanyu skating in this way while I have a lot of name recognition. I want to make it more and more convincing."
Hanyu spoke in a stream of consciousness about what might lay ahead for him.
"I want to do something that everyone wants to see more and more," Hanyu remarked. "Is it an ice show, a competition, is it rewarding, isn't it rewarding? I don't know.
"After thinking about various things, in any case, I would like to continue performing in a way that makes everyone think, 'I like Yuzuru Hanyu's skating.' "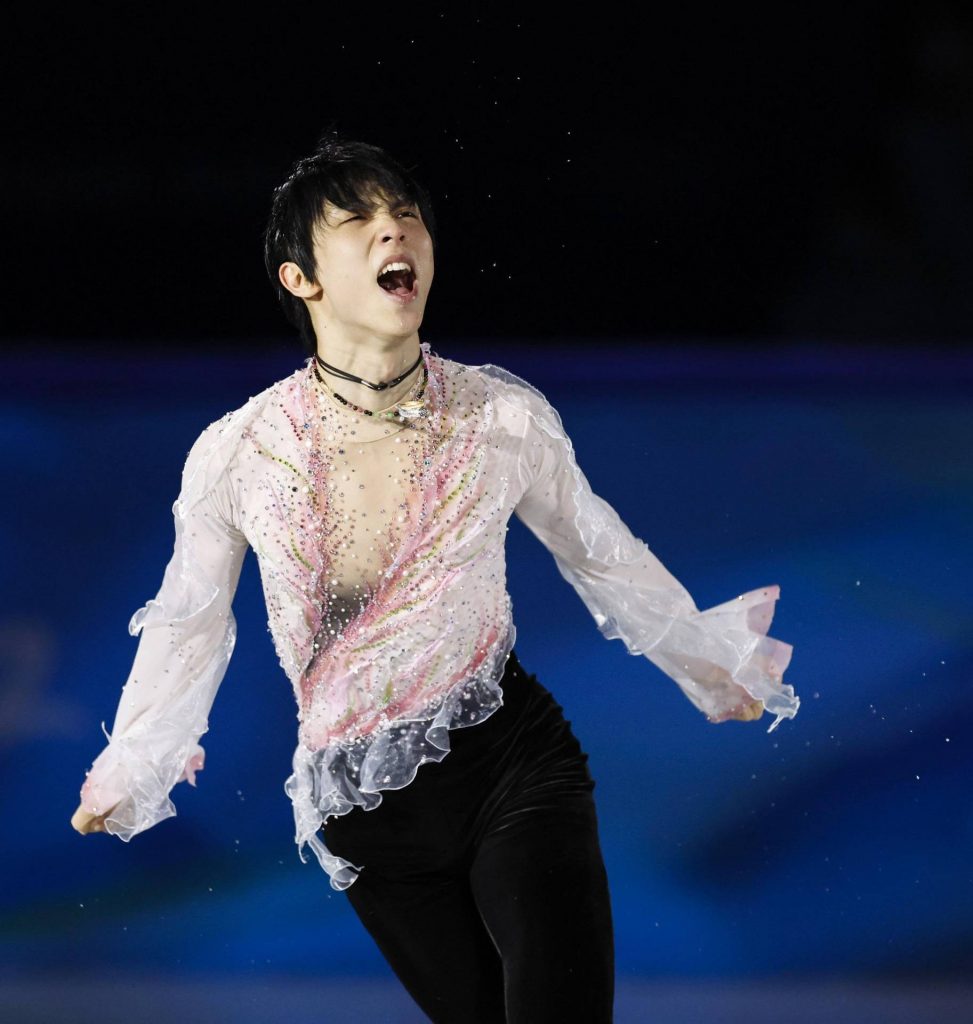 After the Gala concluded, Hanyu also did a TV interview with NHK.
"I had a strong desire to do everything I could in this Olympics because I can see what I want to do, because I can see it this way," Hanyu said. "I think it was a really happy time."
Hanyu then turned philosophical with his self-analysis.
"Up until now, there have been many times when I can't help but try, and while Yuzuru Hanyu in your memory may be a lot of success, such as the Sochi Olympics or Pyeongchang Olympics, it's not all about being rewarded for life as an adult," Hanyu stated.
"Now that I haven't been rewarded, I'm happy now that I wasn't rewarded. That may seem strange, but I would like to keep moving forward and do my best."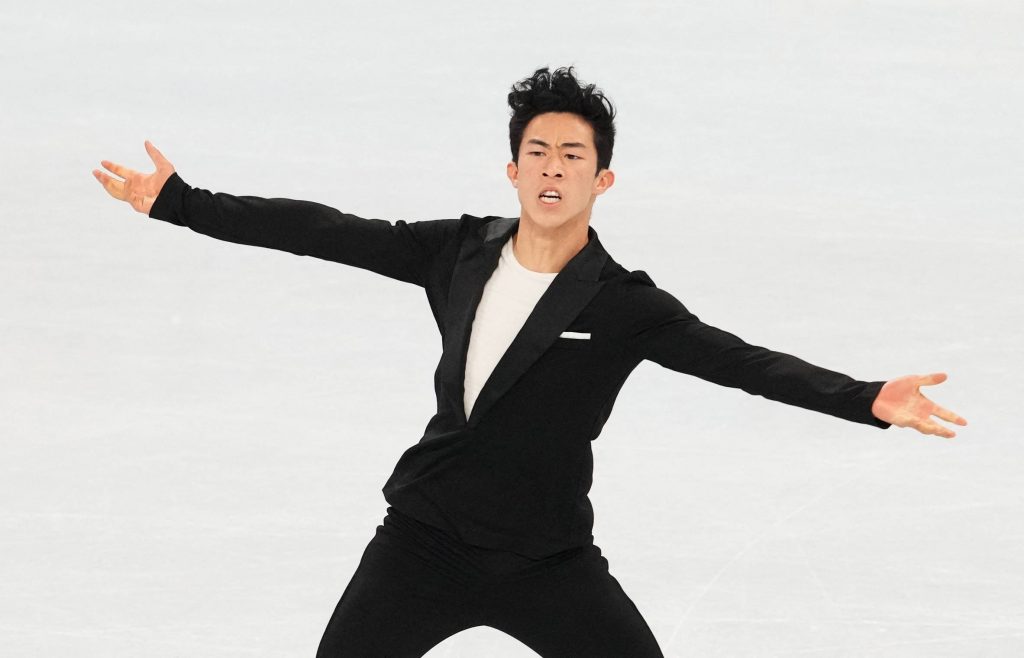 CAS Turns Down US Appeal for Team Event Medal Ceremony
The Court of Arbitration for Sport denied the appeal of nine skaters from the United States to hold the medal ceremony in the team event before the Closing Ceremony in a ruling on Sunday morning.
Olympic champion Nathan Chen spoke following the Gala about the squad's disappointment with the ruling.
"We did our part. We tried to do our very best to get that medal," Chen stated. "We tried to fight our case. [Ice dancer] Evan Bates certainly was at the forefront of that and was a very vocal advocate for all of us, for what we wanted.
"Of course, we are disappointed on that," Chen continued. "We have the opportunity to share the podium with teammates. And having the podium to myself, I know how special that moment is. It hurts me that they won't be able to have that here. This will be resolved in good time."


Author: Jack Gallagher
The author is a veteran sports journalist and one of the world's foremost figure skating experts. Find articles and podcasts by Jack on his author page, here, and find him on Twitter @sportsjapan.