Anyang Tops Seoul to End EASL Champions Week on a High Note
Led by tourney MVP Omari Spellman, Anyang KGC outplays the Seoul SK Knights, their Korean Basketball League rivals, en route to the EASL Champions Week title.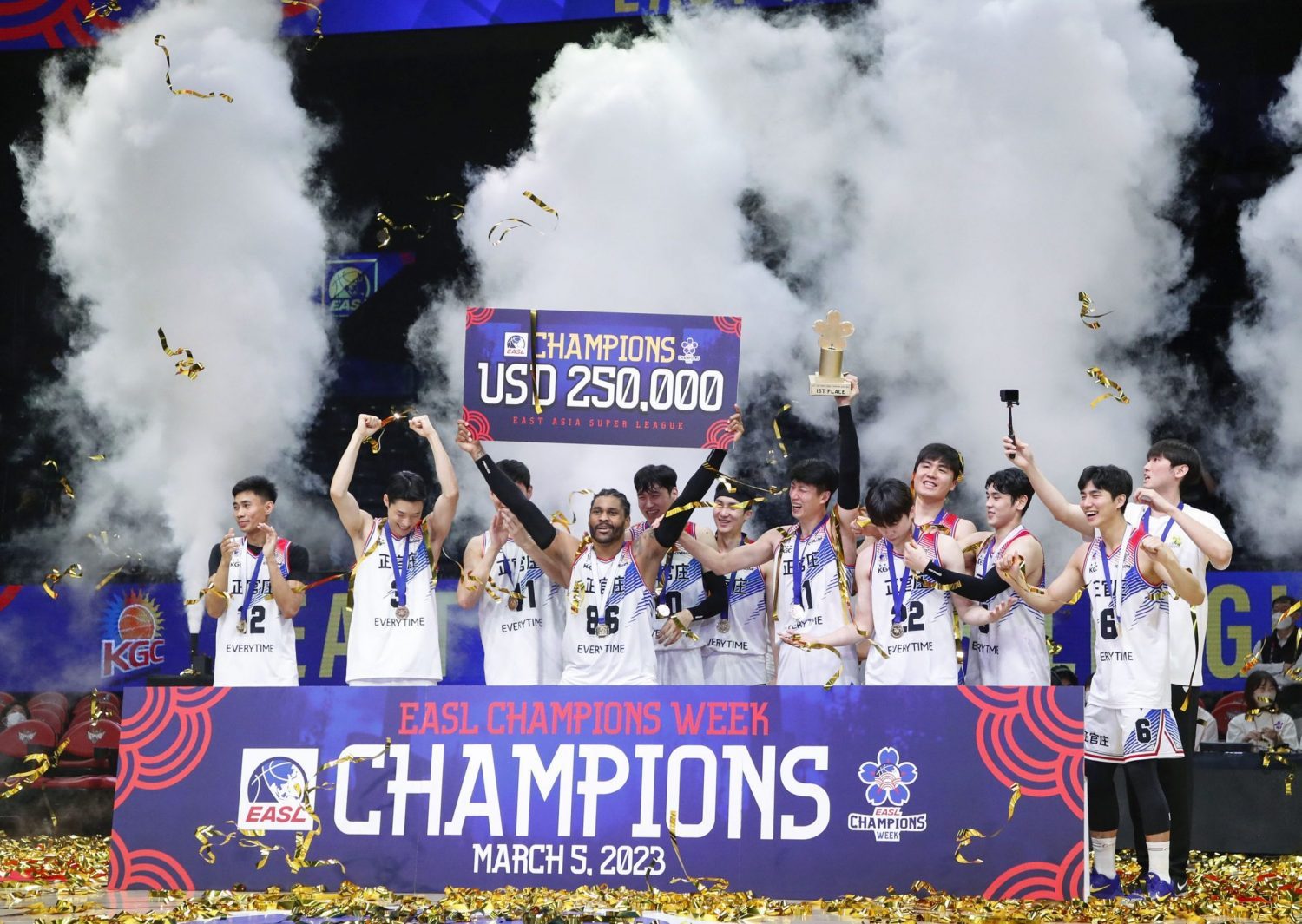 Korean Basketball League pride was on the line on the final day of the EASL Champions Week.
In Okinawa City, the East Asia Super League's title game pitted the KBL's top two teams from the 2021-22 season's playoffs: the reigning champion Seoul SK Knights and runner-up Anyang KGC.
On Sunday, March 5, Anyang earned a measure of revenge for last season's defeat to Seoul in the KBL Finals, producing a 90-84 win.
For Anyang, forward Darryl Monroe had a strong all-around game with 21 points, 16 rebounds and five assists. Teammate Omari Spellman chipped in with 19 points and 11 boards, while Jun Hyeong Byeon added 16 points and five assists. Abando Rhenz and Ji Hoon Park scored 11 points apiece.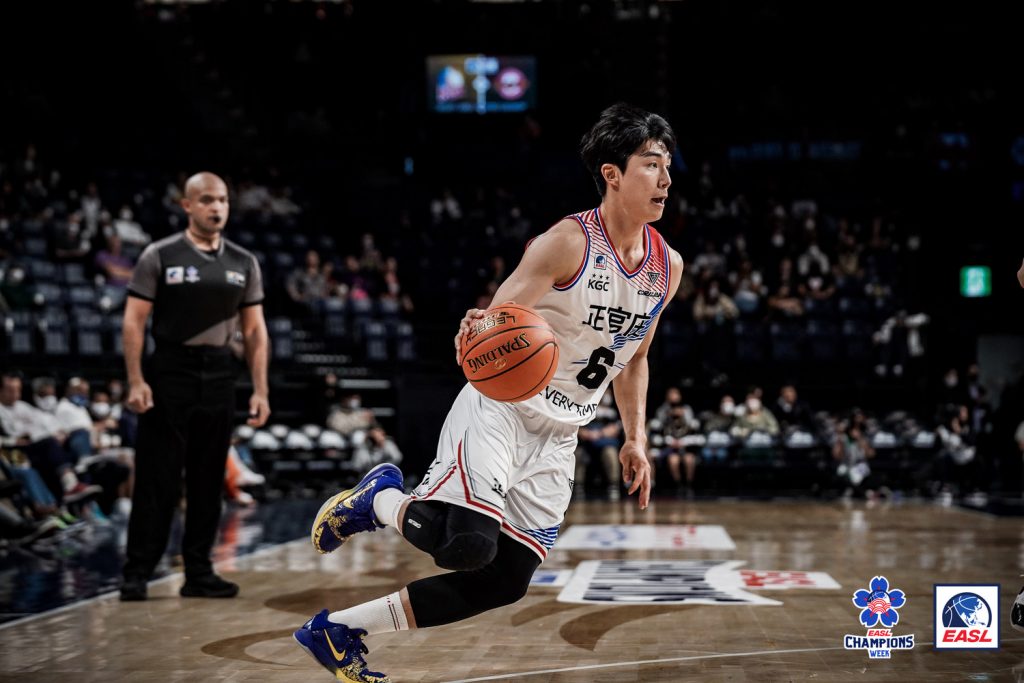 Anyang finished with a tournament-best 3-0 record.
Spellman was named the tournament MVP. The Villanova University alum led all players with 31.3 points per game and also averaged 10.6 rebounds.
Anyang shot 50.7% from the floor and registered 20 assists against six turnovers.
The SK Knights were outscored 24-10 in the second quarter and trailed 49-37 entering the second half.
Sun Hyung Kim paced Seoul with 25 points and dished out six assists in the final. Jameel Warney scored 22 points, Leon Williams had 17 points and 10 rebounds and Il Young Heo contributed 12 points.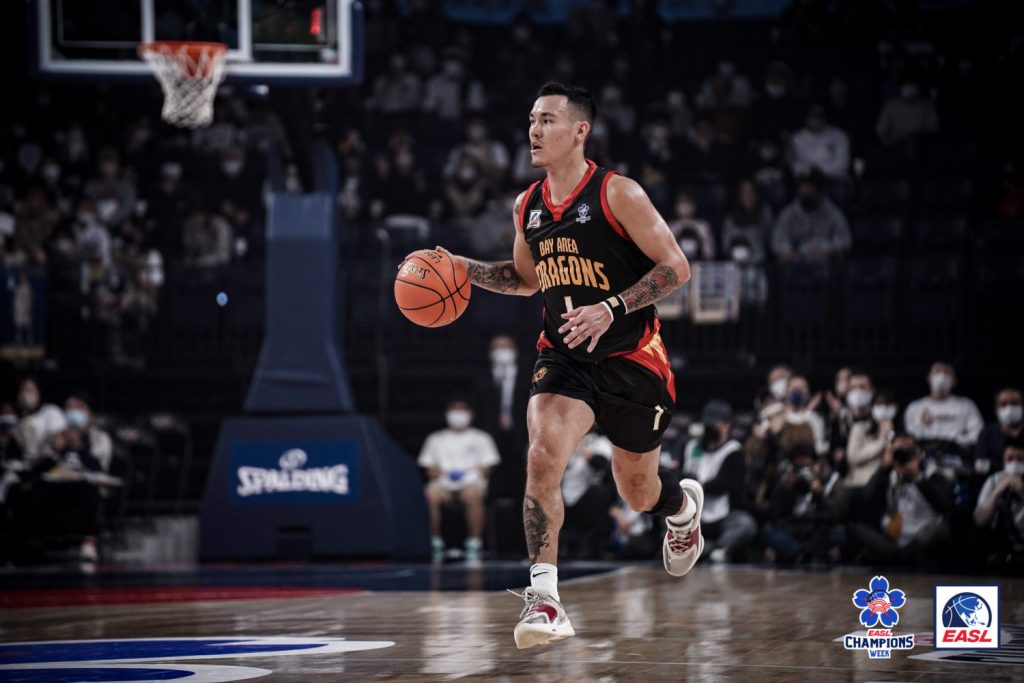 Dragons Top Golden Kings in Third-Place Match
Seton Hall University alum Myles Powell, who had a stint with the NBA's Philadelphia 76ers last season, paced the Bay Area Dragons with 29 points in a 90-70 win over the Ryukyu Golden Kings on Sunday afternoon.

In earning a win in the third-place match, Dragons players Andrew Nicholson and Sedrick Barfield scored 18 and 17 points, respectively.

For the Dragons, the triumph over the Golden Kings came two days after coach Brian Goojian said the first-year franchise's 96-90 victory over the B.League reigning champion Utsunomiya Brex was the team's best performance to date.
Bay Area, a Hong Kong-based team, participated in the Philippine Basketball Association's Commissioner's Cup Finals this winter and finished as the runner-up.
Allen Durham led the Golden Kings with 19 points, while Josh Duncan scored 15 points and Hayato Maki had 10.
The Dragons built a 44-28 lead entering the second half.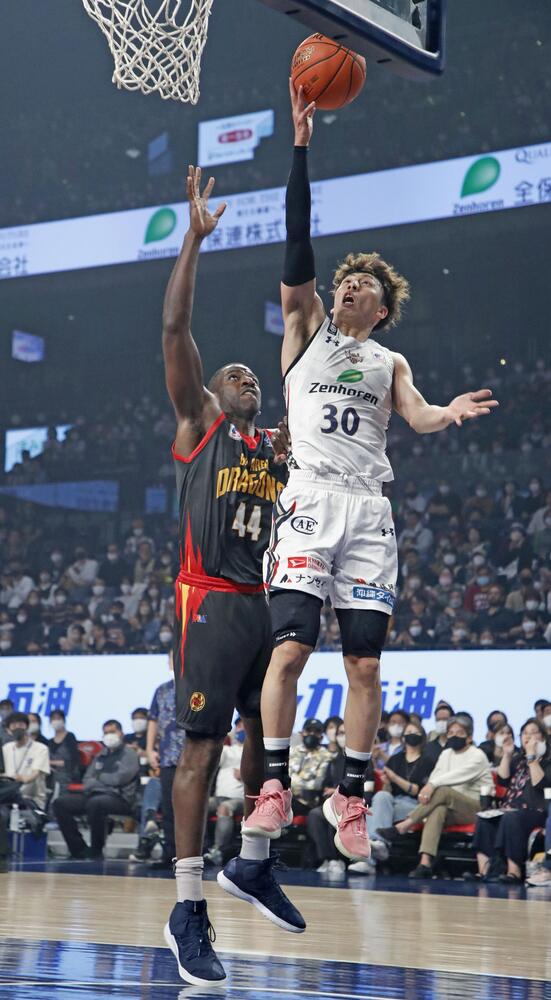 Golden Kings Reflect on the Game
After the game, Ryukyu coach Dai Oketani analyzed his team's performance.
"In the first quarter, we were able to play hard on defense, so we were able to make our own open shots," Oketani commented.
Then, in the second quarter, "our scoring stopped and the opponent took the initiative offensively," Oketani said.
Durham commended his teammates for their determination despite falling behind by a large margin.

"Everyone fought hard until the very end, so I would like to bring this experience back to the regular season and work hard so that it can lead to the growth of the team," he said.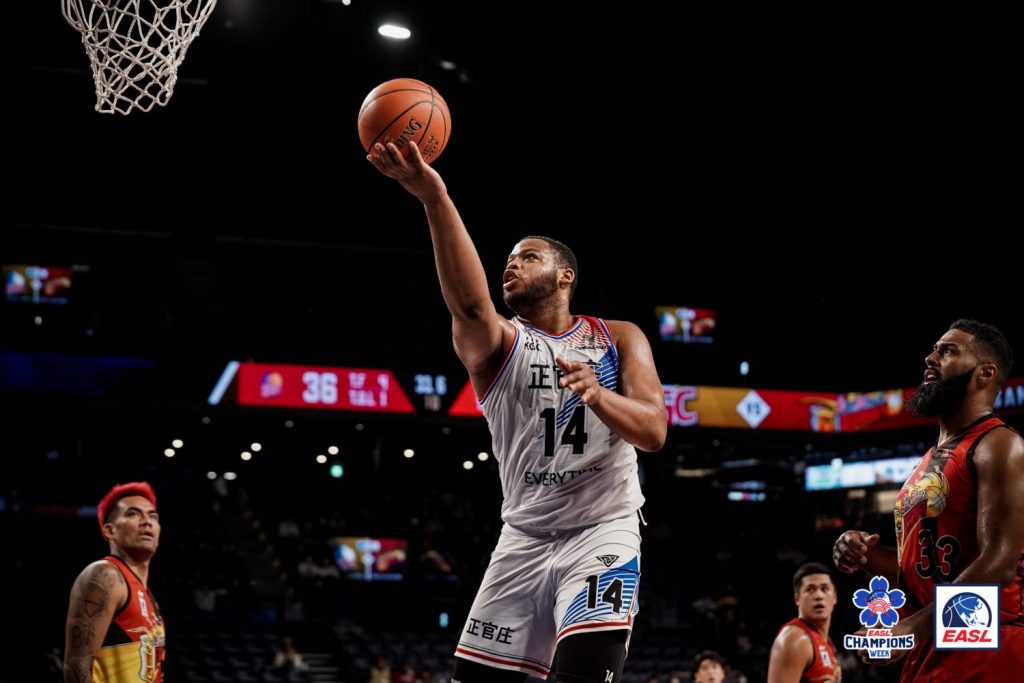 Day 4 Highlights
In Saturday's action at Okinawa Arena, Anyang KGC defeated the Philippine Basketball Association's San Miguel Beermen 142-87 and the Ryukyu Golden Kings edged Taiwan P.League+'s Taipei Fubon Braves 83-78.

Spellman paced Anyang with 53 points on 18-for-30 shooting, including 12 3-pointers, and corralled 13 rebounds. Teammate Monroe added a triple-double (15 points, 17 rebounds, 14 assists). The Beermen's Cameron Clark finished with 35 points.

In securing the Golden Kings' berth in the third-place match, Jack Cooley led the B.League squad with 24 points and 13 rebounds. Filipino newcomer Carl Tamayo, a 22-year-old forward who joined the Golden Kings recently, had 13 points in his first game with the team.
For Taipei, Chris Johnson had a team-high 28 points.
The EASL Champions Week tipped off on Wednesday, March 1. Games were played at Nikkan Arena in Utsunomiya Tochigi Prefecture from March 1-3.
RELATED:

Author: Ed Odeven
Find Ed on JAPAN Forward's dedicated website, SportsLook. Follow his [Japan Sports Notebook] on Sundays, [Odds and Evens] during the week, and Twitter @ed_odeven.

Subscribe to Our Newsletter