Bay Area Dragons Overcome Utsunomiya Brex in EASL Champions Week Showdown
The Dragons, guided by former Australia national team coach Brian Goorjian, keep alive their quest to earn a top-three finish in the EASL Champions Week.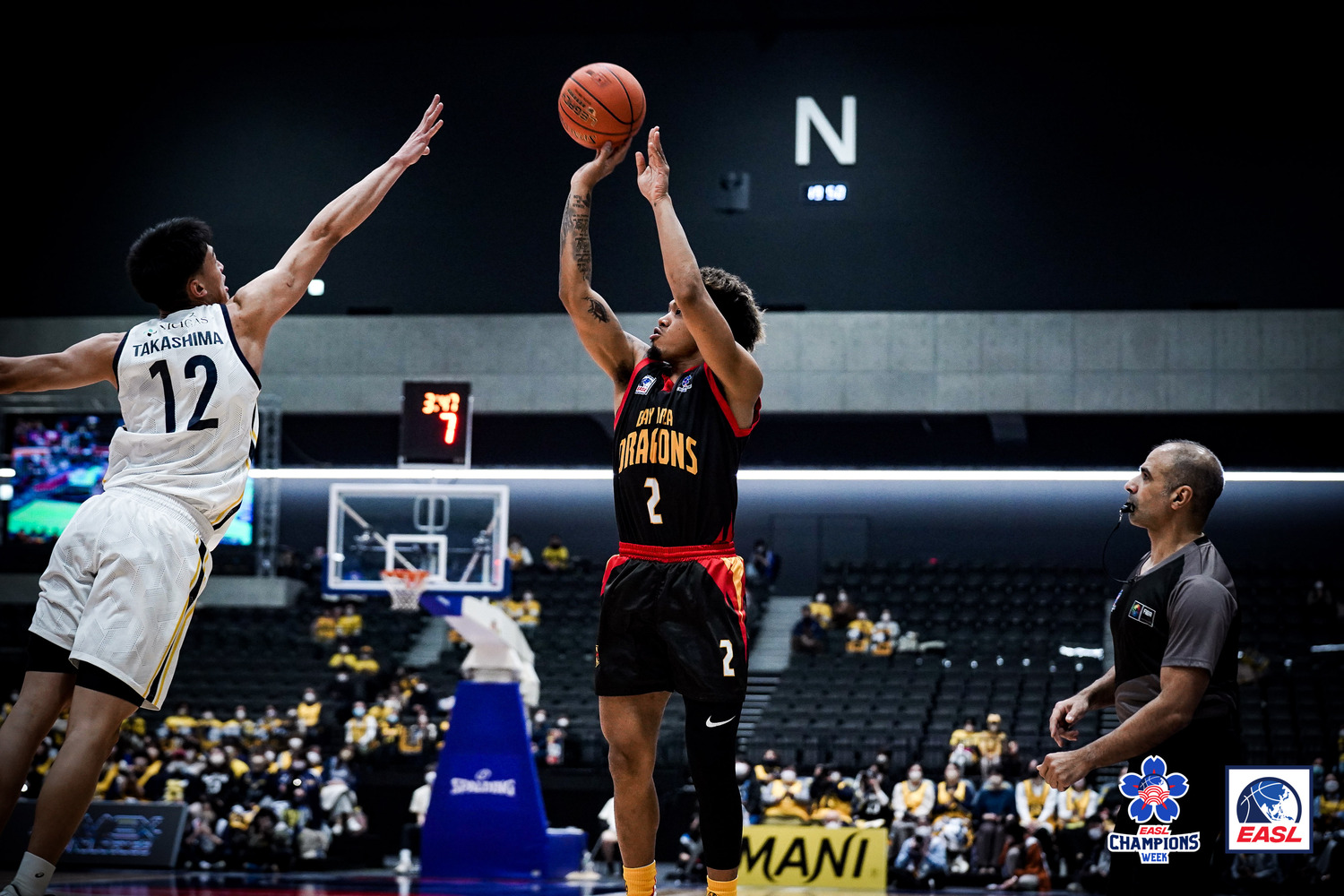 UTSUNOMIYA, Tochigi Pref. ― Coming off an eight-point loss to the Seoul SK Knights on the previous day in the EASL Champions Week, the Bay Area Dragons bounced back with a hard-fought, 96-90 win over the Utsunomiya Brex on Friday, March 3.
Andrew Nicholson had a game-best 26 points, Sedrick Barfield poured in 20 points in just under 23 minutes of court time and Myles Powell had 17 points for the Dragons, a first-year franchise.
Former Australia national team bench boss Brian Goorjian is guiding the upstart club, which is based in Hong Kong, but showed a glimpse of its potential as a guest team in the Philippine Basketball Association Commissioner's Cup Finals in December 2022 and this January. The Dragons earned a runner-up finish in the best-of-seven series.
Against the reigning B.League champion Brex, the Dragons took a 23-17 lead into the second quarter at Nikkan Arena in the East Asia Super League clash. Nicholson had 12 points in the opening period.
The visitors took a 35-24 lead on a Powell basket early in the second quarter.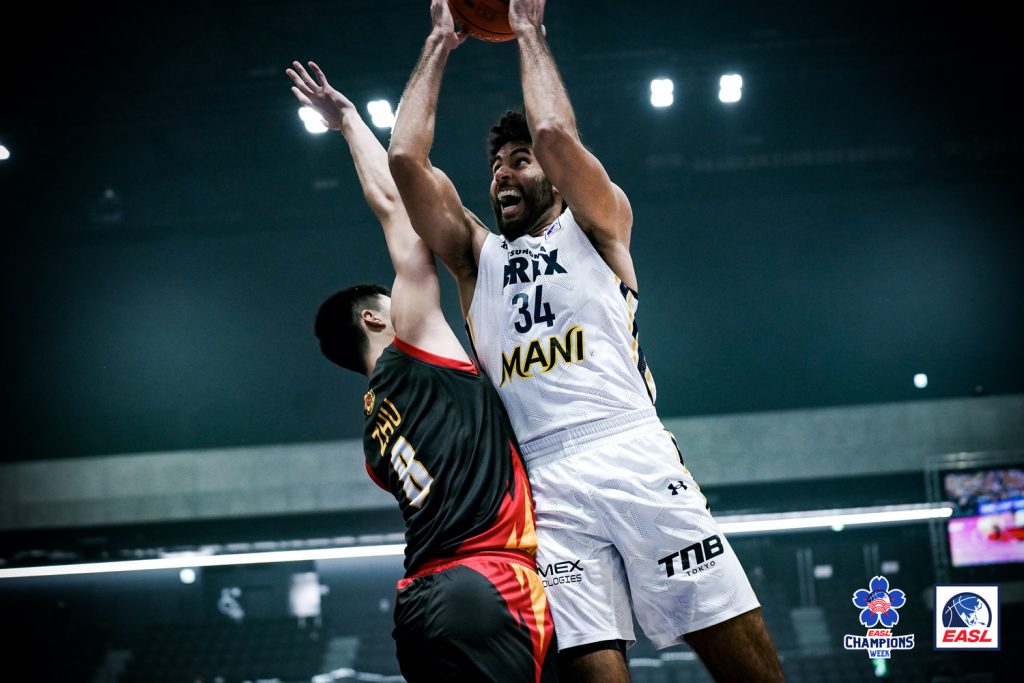 But Utsunomiya chipped away at the lead. Grant Jerrett sank a 3-pointer and Makoto Hiejima made a layup on back-to-back possessions to jump-start a Brex rally. Moments later, a Kosuke Takeuchi bucket cut the lead to 40-36.
The hosts took the lead for the first time in the second quarter on Hiejima's driving layup with about 1:10 to play before halftime. That made it 46-45.

Brex coach Norio Sassa's squad led 49-47 entering the third quarter.


Defense a Big Factor in Bay Area's Win
Jerrett, who led Utsunomiya with 16 first-half points, had only six points after the break. Hiejima, who had 15 points before the intermission, was shut down completely in the second half. He didn't score again.
For the Dragons, tight defense on Jerrett and Hiejima contributed to this statistical reversal.
At the same time, Shinji Takashima, a 22-year-old backup shooting guard, gave the Brex a big boost with all 13 of his points, including three 3-pointers, in the second half. Starting center Josh Scott added 11 of his 16 points after halftime.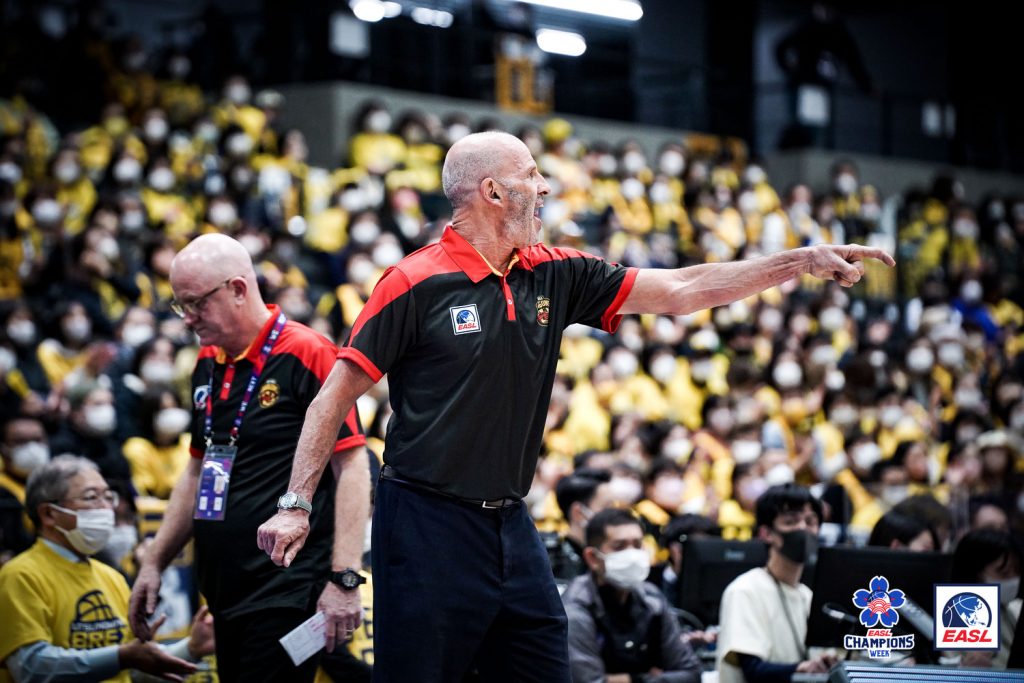 Goorjian said the Dragons took a big step forward as a franchise with a victory on Friday night.
"I've been with the team for seven months," Goorjian said after the game, "and this was the best basketball game we've played.
"We worked hard for this for a long time."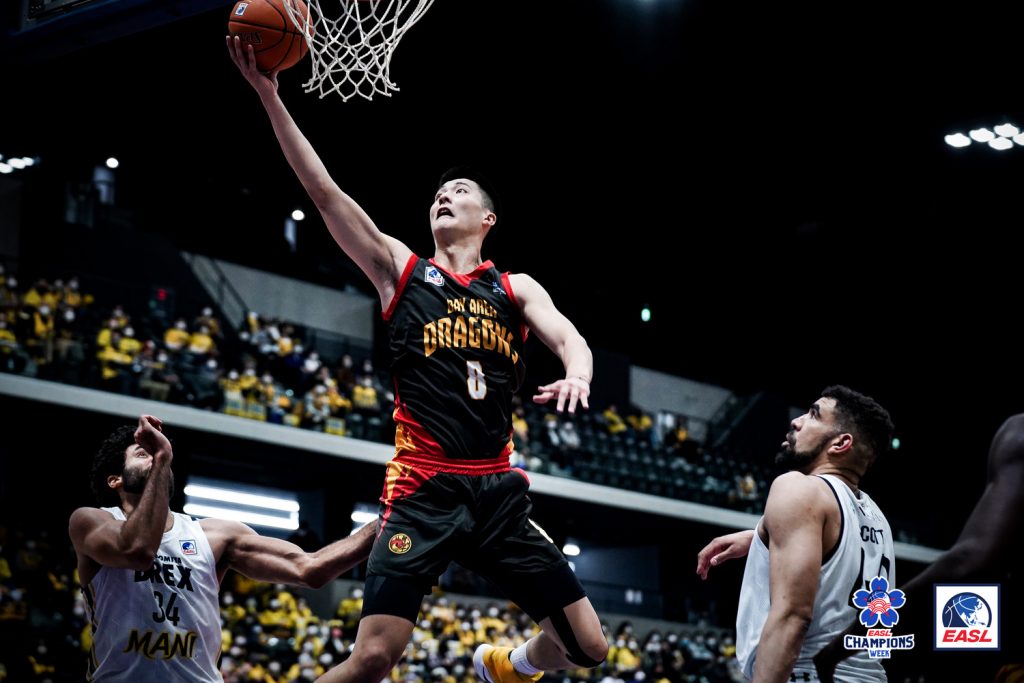 Dragons Maintain Poise Late in Game
The Brex trailed by 10 points late in the third quarter, then pulled within five on a Takashima 3-pointer before Bay Area increased its advantage to 73-65 before the buzzer sounded to end the quarter.
Bay Area's Songwei Zhu, who had 11 points on the night, converted a layup to make it 77-68 early in the final period.
An 8-0 Utsunomiya run delighted the local boosters, who chanted "Let's Go, Tochigi!" whenever the Brex were on offense. Capped by a Takashima jumper, the Brex slashed the lead to 77-76 with about 6:30 remaining.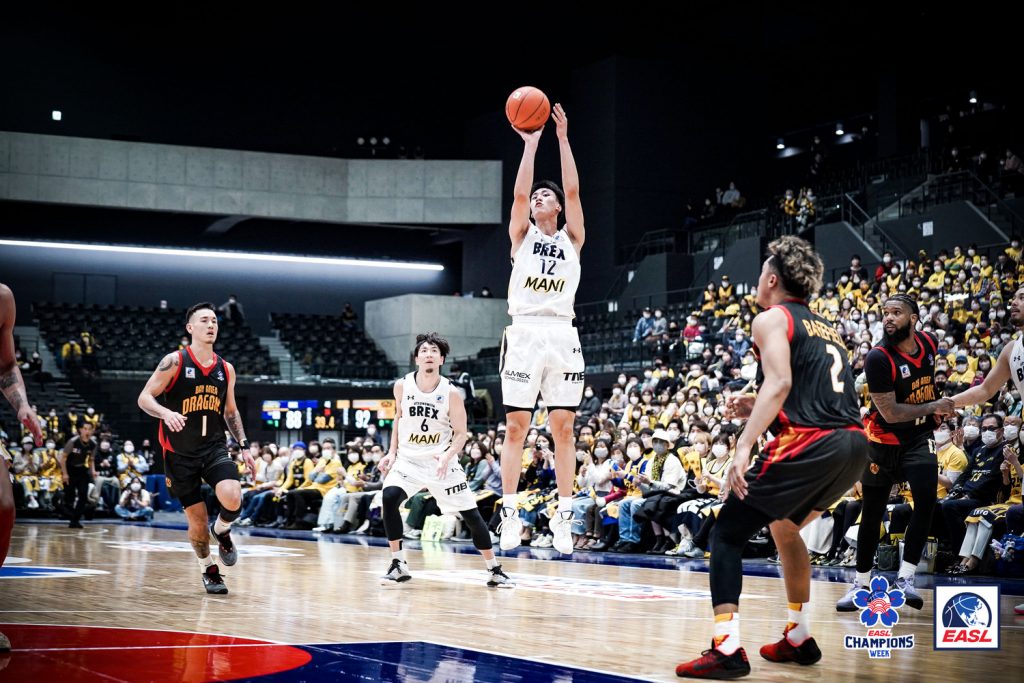 Shortly thereafter, Takashima knocked down a 3-pointer from the right corner. The Dragons still led 81-79, and they wouldn't let the Brex get closer than four points the rest of the way.
"I'm really pleased with the result," Goorjian said. "There were contributions again from everybody tonight."
Powell said, "Us being a first-year team, I'm proud of my guys. We did it together and that's the best part."
Frustration for the Brex
In the opening half, the Brex made 11 of 16 shots from 2-point range.
Goorjian's halftime defensive adjustments proved effective in disrupting Utsunomiya's offensive rhythm over the final 20 points.
The Brex made just 5 of 18 2-point attempts in the third and fourth quarters.
"In the second half, it was pretty difficult to score," Sassa lamented, "and the Bay Area Dragons were scoring quite a bit. I was quite frustrated in that sense."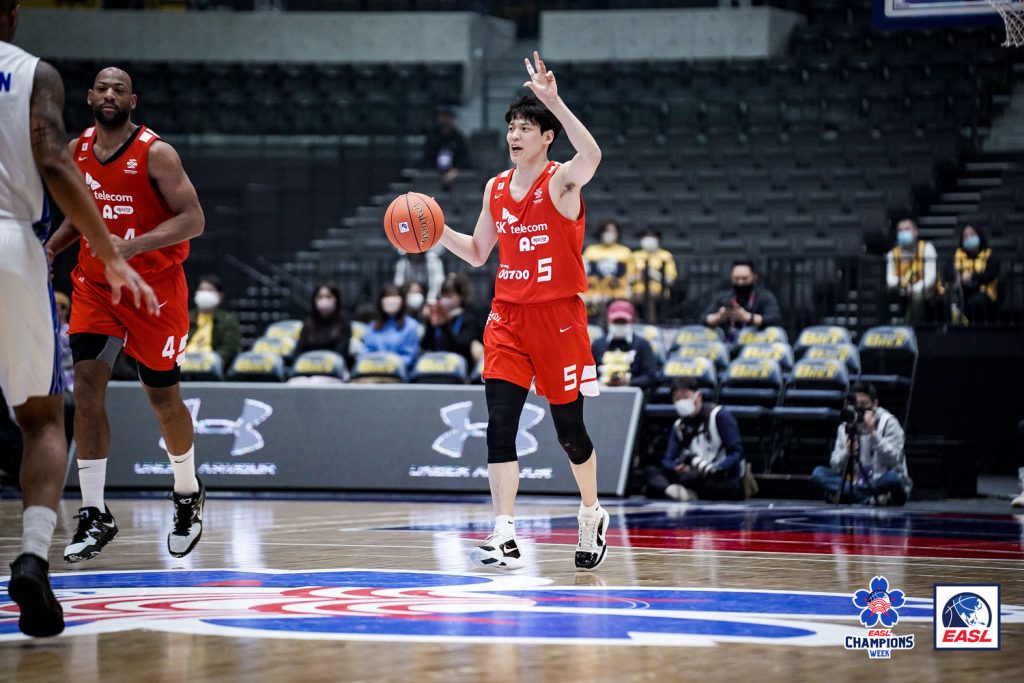 Seoul Finishes Strong to Pull Away from TNT
In Friday's first game, the Seoul SK Knights defeated the Philippine Basketball Association's TNT Tropang Giga 80-69.
The SK Knights held a decisive 57-44 edge in rebounds, with Leon Williams (21) and Jameel Warney (19) nearly outrebonding TNT by themselves.

Warney shared the team lead in scoring with veteran guard Sun Hyung Kim, who shot 9-for-14 from the field and dished out seven assists.

Williams finished with 20 points in an entertaining game that featured 30 lead changes and 11 ties.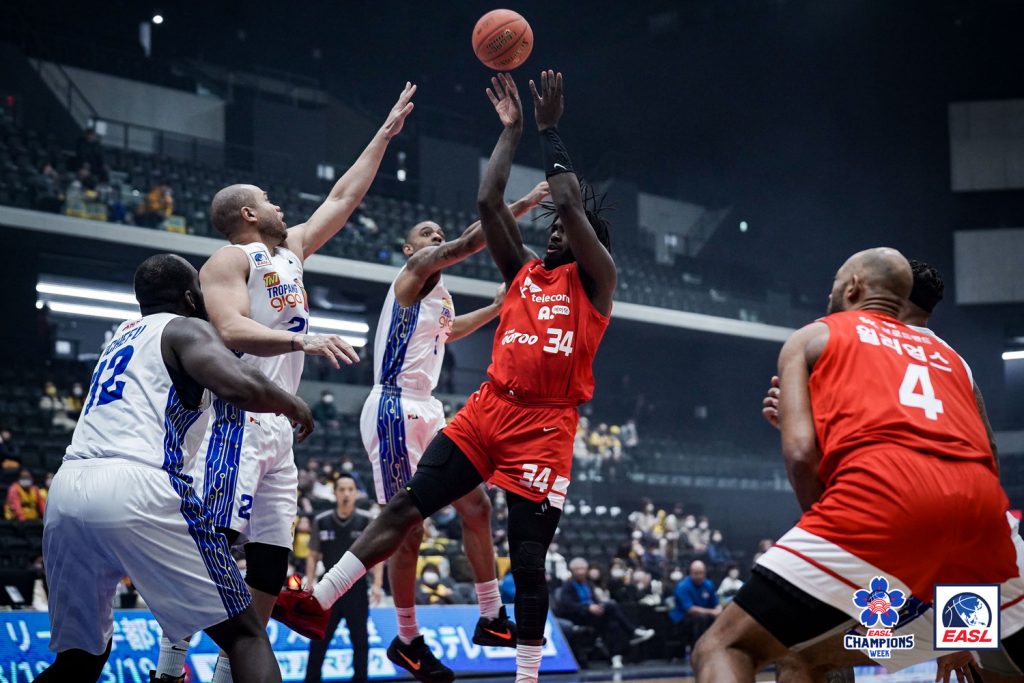 Calvin Oftana led TNT with 16 points and Jalen Hudson scored 14. Mikey Williams had 13 points and newcomer Daniel Ochefu 12.
For the SK Knights, a 13-2 scoring run in the fourth quarter capped by a Won Hyuk Choi 3-pointer (his only points of the game) gave them a 70-59 cushion.

Seoul coach Hee Chul Chun noted that due to his team's back-to-back game on Thursday and Friday his players weren't in optimal physical condition.

"Although it wasn't our 100 percent game plan, we're happy with the result," Chun said.
Warney said, "We played really hard for 40 minutes."

Despite the loss, TNT coach Jojo Lastimosa said his team can take positive momentum from its overall performance in Utsunomiya.

"Lessons here will be able to help us [in the Philippines]," he said.

First-Day Highlights of EASL Champions Week
On Wednesday, March 1, the Korean Basketball League's Anyang KGC routed the Taipei Fubon Braves, a team in Taiwan's fledgling P. League+, 94-69 in the opening match.
Anyang big man Darryl Monroe provided 21 points and 25 rebounds to his team's winning effort. Former NBA forward Omari Spellman had 22 points and eight rebounds.
For Taipei, Michael Singletary finished with a double-double (17 points and 15 rebounds along with six assists), while Ihor Zaystev contributed 20 points and seven boards.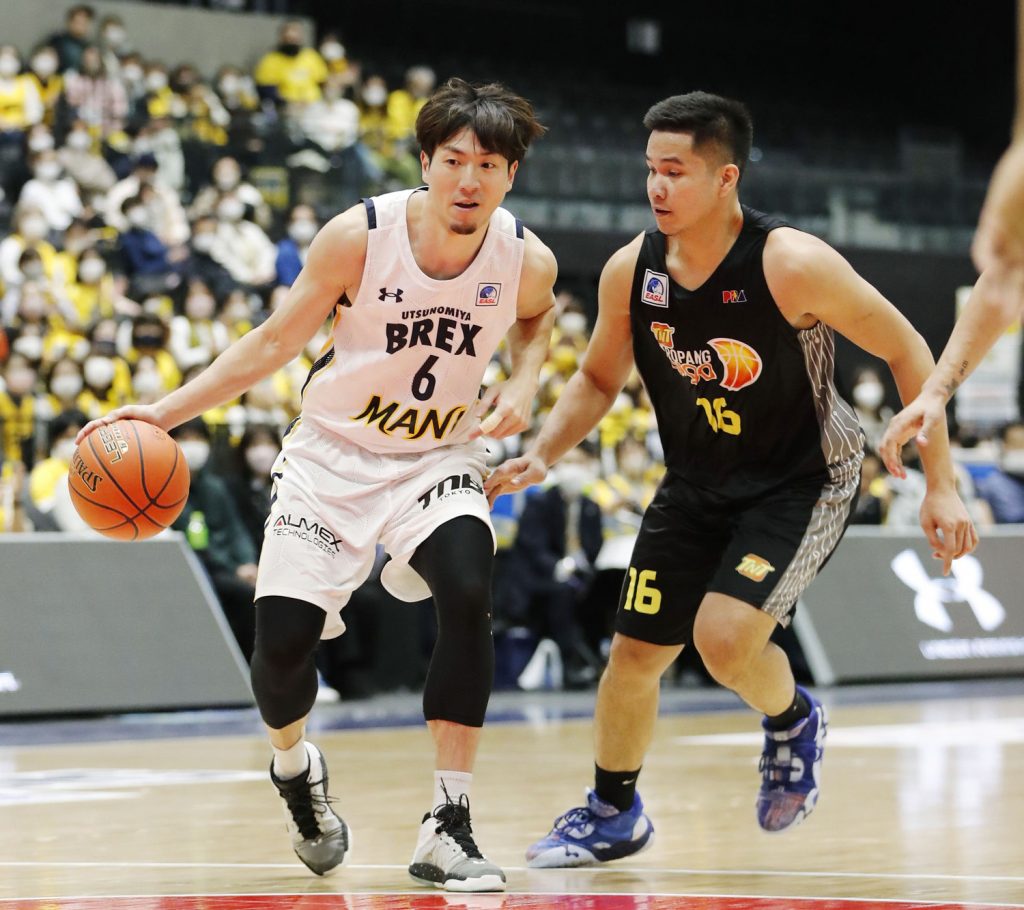 Also Wednesday, Utsunomiya cruised past TNT, winning 99-66.

In the second quarter, the Brex outscored the visitors 32-8. That was the biggest factor for the B.League club.
Utsunomiya's Scott had 24 points and 14 rebounds. Jerrett added 20 points, 13 rebounds and five assists, Yusuke Endo scored 17 points and Seiji Ikaruga had 11.

TNT's Hudson had a game-best 28 points.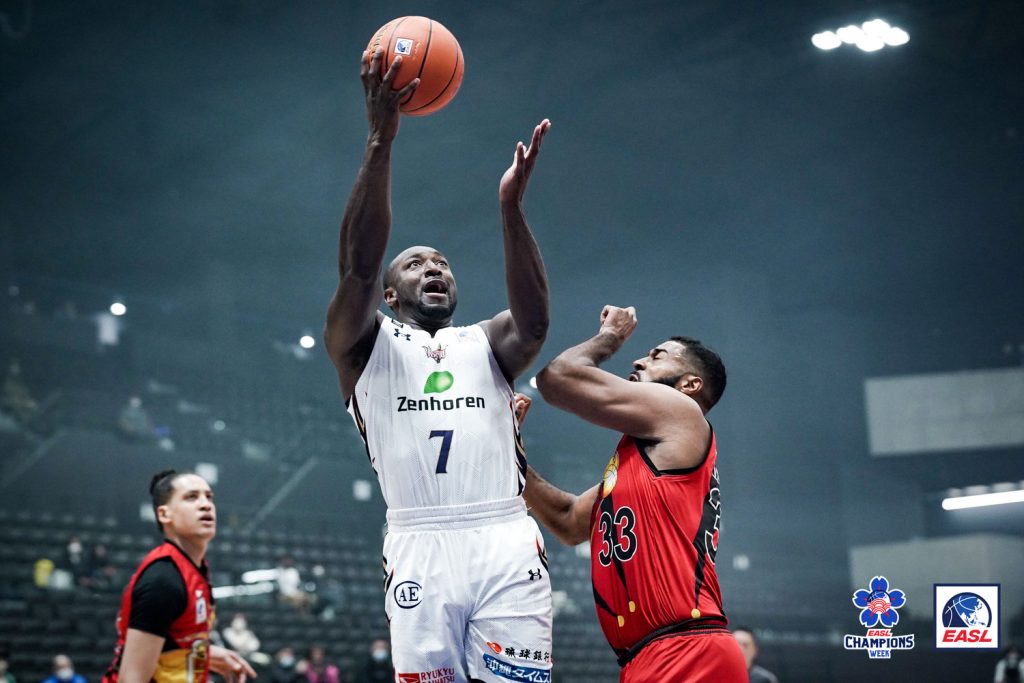 Second-Day Highlights
Seoul topped Bay Area 92-84 in Thursday's early game.
The SK Knights closed out the game with a 28-point fourth quarter and held the Dragons to 17 over the final 10 points.

Bay Area let an 18-point lead slip away.
For Seoul, Warney, a Stony Brook (New York) University alum, led the way with 30 points, 19 rebounds and seven assists. Kim poured in 22 points and Leon Williams contributed 19 points and 16 boards.

The Dragons' Nicholson and Powell, both of whom are former NBA players, scored 35 and 25 points, respectively.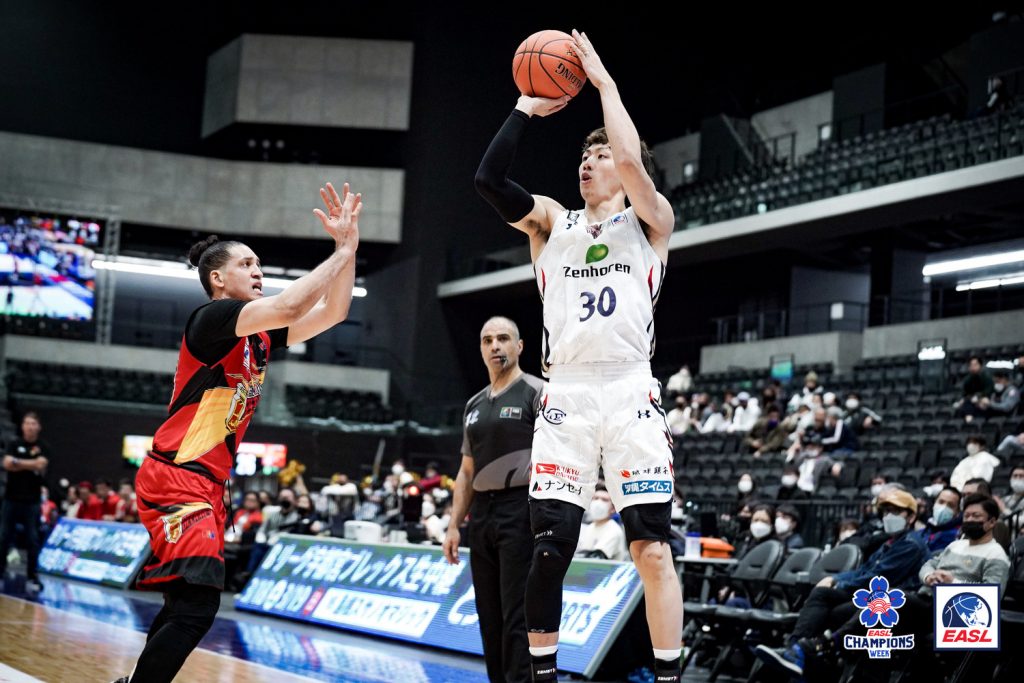 In the late game, the Ryukyu Golden Kings pounded the Philippine Basketball Association's San Miguel Beermen 96-68.

Ryukyu's Jack Cooley had 20 points and grabbed 16 rebounds. Keita Imamura also scored 20 points and Ryuichi Kishimoto chipped in with 14. Teammate Allen Durham added 13 points 16 rebounds and six assists.
Cameron Clark paced the Beermen with 25 points.
A Look Ahead
The EASL Champions Week shifts to Okinawa City for the final two days of the tournament (March 4-5).

On Saturday, Anyang faces San Miguel at 4 PM, and Ryukyu plays host to Taipei at 7:30 PM at Okinawa Arena.
Day 4's final scores and winners and losers (based in part on potential tiebreakers) will help determine which teams advance to the third-place match and the championship game on Sunday.
RELATED:
Author: Ed Odeven
Find Ed on JAPAN Forward's dedicated website, SportsLook. Follow his [Japan Sports Notebook] on Sundays, [Odds and Evens] during the week, and Twitter @ed_odeven.