EASL Champions Week Set to Tip Off in Utsunomiya
Representatives of the B.League and pro teams from South Korea, Taiwan and the Philippines are making final preparations for the EASL Champions Week.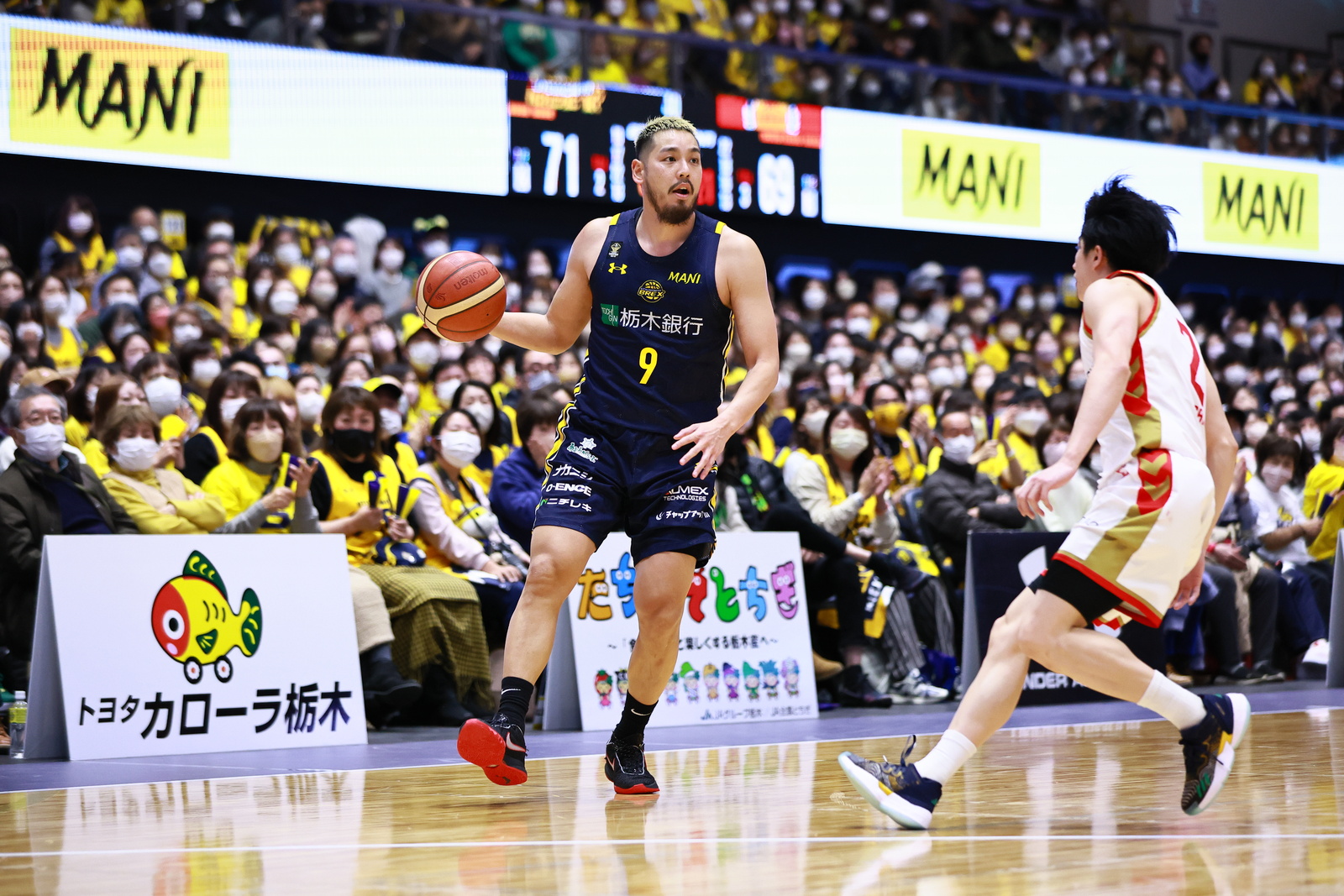 The reigning B.League champion Utsunomiya Brex are one of eight teams set to compete in the EASL Champions Week.
Initially, East Asia Super League organizers outlined a plan to host home-and-away competition in 2022-23 to determine the top teams for a Final Four event this spring. But due to COVID-19 travel restrictions and related concerns, the EASL opted for an abbreviated schedule, deciding for a compact schedule in the inaugural tournament.
Plans are in place for a home-and-away format to be used in 2023-24.
Utsunomiya, Tochigi Prefecture (Nikkan Arena Tochigi), and Okinawa City (Okinawa Arena) are the host cities for 10 games to be held from March 1-5.
For the first three days of the tournament, Wednesday through Friday, action will tip off at 5 PM and 7:30 PM in Utsunomiya.
Joining the Brex are the following seven teams:
The Ryukyu Golden Kings, the runners-up in last year's B.League Finals;
Two Korean Basketball League clubs (defending league champion Seoul SK Knights and runners-up Anyang KGC);
A pair of Philippine Basketball Association squads (San Miguel Beermen and TNT Tropang Giga, first- and second-place finishers in 2021-22, respectively);
The Taiwan P. League+'s Taipei Fubon Braves;
And the Bay Area Dragons, a PBA guest team from Hong Kong that placed second to the Beermen in the Commissioner's Cup in January.
Group A teams are San Miguel, Ryukyu, Taipei and Anyang, while the Group B clubs are TNT, Utsunomiya, Bay Area and Seoul.
"Basketball continues to rise in popularity in Japan and across the region, and EASL Champions [Week] will provide a foundation for our home-and-away season beginning in October 2023," EASL CEO Matt Beyer said in January.


EASL Champions Week Schedule
Wednesday's matchups are Taipei vs Anyang (5 PM) and Utsunomiya vs TNT (7:30).
On Thursday, the schedule features Seoul against Bay Area (5 PM) and Ryukyu against San Miguel (7:30).
Friday's contests are TNT vs Seoul (5 PM) and Utsunomiya vs Bay Area (7:30).
On Saturday, the Anyang-San Miguel game is set to tip off at 4 PM, followed by Ryukyu-Taipei at 7.
Group A's runner-up will play Group B's runner-up in the third-place match on Sunday at 4 PM, followed by the two group winners competing for the EASL title starting at 7.
Perspectives on the Tournament
Veteran guard Chris Ross, San Miguel's American-born captain, said he's confident his team will capture the inaugural EASL title.
"We will be crowned as the best of the best because we are really playing at a high level right now," Ross said, according to EASL's official Instagram account. "We have two really good imports and we're excited to go out there and compete."
Ross, the No. 3 pick in the 2009 Philippine Basketball Association draft, has played his entire pro career in the South Asian nation.
TNT guard Mikey Williams also expressed enthusiasm about his team's upcoming matches in Japan.
"I'm excited to play against [the] Utsunomiya Brex and Seoul SK Knights ― to get to experience a different culture of basketball that they're influenced by," Williams was quoted as saying on EASL's social media accounts, referring to TNT's group stage games.
B.League chairman Shinji Shimada said, "We are very excited to host the highly anticipated EASL Champions Week on our home courts in Japan."
Shimada continued: "We are pleased to be able to hold EASL Champions Week as a home event for the Ryukyu Golden Kings and Utsunomiya Brex. I hope Japanese basketball fans will enjoy it and support the teams during their B.League season and during EASL Champions Week as the two B.League teams are aiming to be number one in East Asia."
In December, Wille Marcial, the PBA commissioner, said in a statement that "we can't wait to see our top teams head to Japan to compete in East Asia Super League competition."
Marcial added, "We're also well aware of the rising popularity of Filipino players and basketball in Japan, and we're ready to make a strong run for the championship."
Broadcast Coverage
According to the website SportBusiness, the following broadcast outlets will televise EASL Championship Week games:
‍China: Tencent Sports, Migu, Youku, Mango TV, BesTV, Zhibo TV, Sichuan TV, Jilin TV, Huya TV, Douyu TV, Sohu Sports, Sina Sports, Netease, Jinan TV
Japan: BasketLIVE (SoftBank)
South Korea: SPOTV
Hong Kong and Macau: SPOTV
Taiwan: Momo TV, Formosa TV
Philippines: TV5/Cignal/OneSport, SkyCable
RELATED:
Author: Ed Odeven
Find Ed on JAPAN Forward's dedicated website, SportsLook. Follow his [Japan Sports Notebook] on Sundays, [Odds and Evens] during the week, and Twitter @ed_odeven.