Japan Concludes FIBA World Cup Qualifying with Fifth Straight Win
Josh Hawkinson scores 22 points and Yutaro Suda pours in 20 to lead Japan past Bahrain in the teams' final FIBA World Cup Asian qualifier.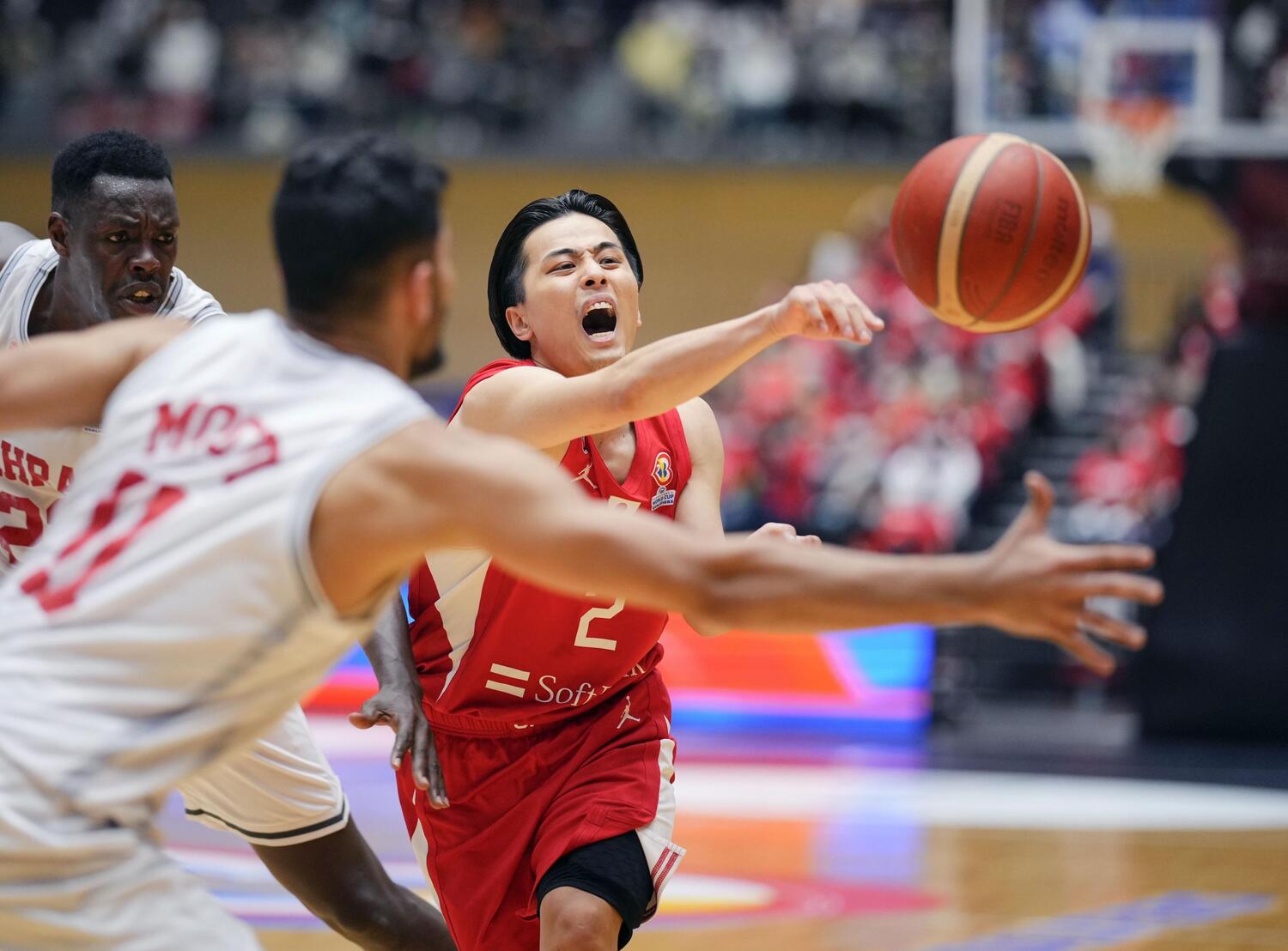 A strong start was a good omen for the Japan men's national team in a FIBA World Cup Asian qualifier on Sunday, February 26.
Japan jumped out to a 13-point advantage after the opening quarter and held on for a 95-72 victory over Bahrain in the teams' final 2023 FIBA Basketball World Cup Asian qualifier in Takasaki, Gunma Prefecture.
Power forward Josh Hawkinson, who plays for the B.League's Shinshu Brave Warriors, paced Japan with 22 points on 8-for-13 shooting and 10 rebounds. The naturalized Japanese citizen, a former Washington State University standout, added four assists, two steals and a block.
Yutaro Suda poured in 20 points, knocking down 6 of 9 3-point shots. Hirotaka Yoshii and Yuki Kawamura each scored 13 points. Yokohama B-Corsairs star Kawamura came off the bench and added nine assists and three steals in 17-plus productive minutes. Fellow point guard Yuki Togashi finished with eight points and six assists.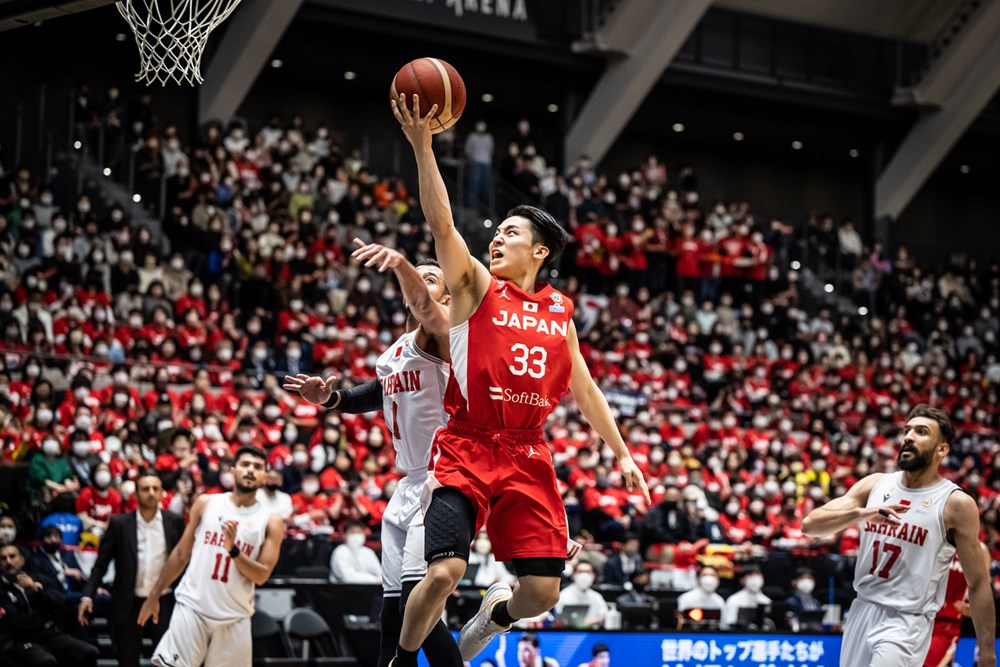 Despite the final margin of victory, Japan head coach Tom Hovasse said the score wasn't a true measure of the game.

"It was a grind-out tough game," Hovasse told reporters. "And I didn't feel that we played our best but I looked at the stats and nothing was really bad."

He added: "It was a test today, for sure, and I found in these battles where you are really getting tested, it's good for a coach to see which players step up and which players are kind of not doing their thing right now."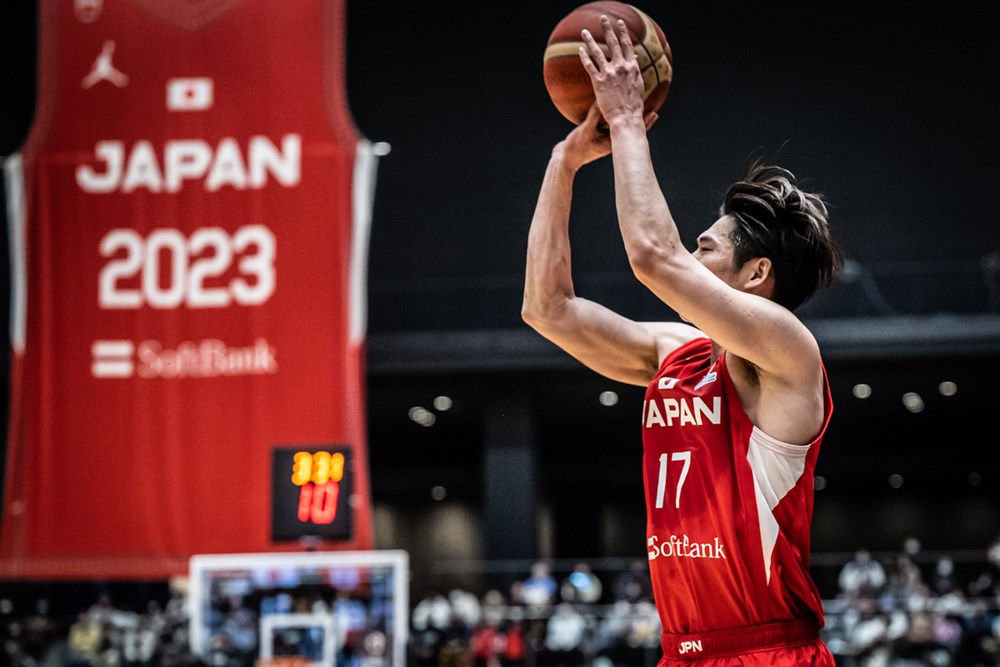 Japan Finds Scoring Rhythm in First Half
Bahrain pulled within 10-7 after a Devon Dwayne Chism layup with 6:36 remaining in the opening quarter.

Japan followed with an 11-0 run capped by a Hawkinson layup to make it 21-7. The visitors then cut the margin to 24-18 before Japan answered with eight more points over the final two minutes of the first period.

Bahrain trailed 51-35 at halftime and 73-57 entering the fourth quarter.


One key to victory for Akatsuki Japan was its up-tempo offense. The hosts outscored Bahrain 23-6 on fast-break points.
In addition, Japan took care of the basketball, chalking up 28 assists against eight turnovers.
Mustafa Rasheed led Bahrain with 15 points, while Chism had 14 points and 13 rebounds.
In the teams' previous meeting in a World Cup qualifying match, Japan topped Bahrain 87-74 on November 11, 2022, in Manama.


It was Japan's fifth straight win in a 2023 FIBA Basketball World Cup qualifier under Hovasse, who replaced Argentine mentor Julio Lamas after the Tokyo Olympics. Before the coaching change, Hovasse led the Japan women's team to a silver-medal finish as the host nation at the delayed Olympics in August 2021.
"We're building momentum toward the World Cup," Hovasse said, "which is what we wanted to do."
Info on FIBA World Cup Qualifying
The second round of Asian qualifiers wrapped up on Sunday for six Group F teams, and the final standings also included the results of the first round, which began in November 2021. Australia (11-1) finished with the top record, followed by China (10-2), Japan (7-5), Iran (6-6), Kazakhstan (5-7) and Bahrain (2-10).

Group E's final matches are set for Monday, February 27: India vs Saudi Arabia, the Philippines vs Jordan and New Zealand vs Lebanon, who both have the top record (7-2) in the group entering their last contest.
As FIBA World Cup co-hosts, 38th-ranked Japan and the 40th-ranked Philippines automatically qualified. Indonesia, 81st in the world rankings, didn't qualify.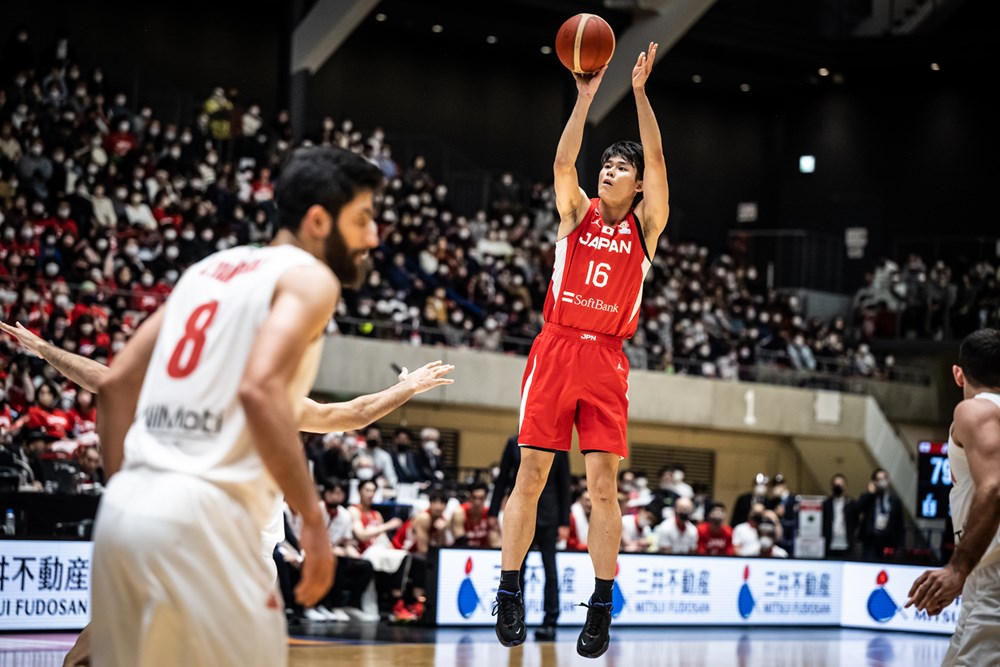 Japan-Iran Rewind
Japan overpowered Iran in the teams' first World Cup qualifier of 2023 on Thursday, February 23, winning 96-61 in Takasaki.
In his Japan senior national team debut, Tokai University student Ren Kanechika scored a game-high 20 points in just over 25 minutes of playing time. Kanechika, who turns 20 on March 11, made 6 of 10 3-point shots in the rout.
Hawkinson, also making his Japan debut, added 17 points, 11 rebounds and four assists for the hosts. Kawamura and Kai Toews finished with 15 points apiece. Toews dished out a team-best five assists.
Iran trailed 52-29 at halftime.
"I thought we played our style of basketball for pretty close to 40 minutes, for about 38 minutes," Hovasse told reporters in a postgame news conference.

"After a short [training] camp, I wasn't sure we could do it for that long, but we did."

Japan outrebounded Iran 48-33 and held the visitors to 34.9% shooting (22 of 63) from the floor.

Eight Japan players knocked down shots from beyond the 3-point arc as Hovasse's squad effectively showcased its perimeter attack (17 of 37 on 3s).
What was Hovasse's overall assessment of Japan's performance?

"That was probably the best game we've played in the year and a half that I've been here from start to finish," he said before adding, "We can obviously get better and better."

Hovasse called Hawkinson's Japan debut "amazing" and said Kanechika's debut was "very good as well."

A Look Ahead
The draw for the 32-nation FIBA World Cup will be held on April 29 in Manila.
This year's tournament, scheduled for August 25-September 10, will be held in Okinawa, the Philippines and Indonesia. Japan is set to host first- and second-round and 17th-32nd place classification matches from August 25 to September 3.
From the quarterfinals to the final match, Manila is the lone host.

Author: Ed Odeven
Find Ed on JAPAN Forward's dedicated website, SportsLook. Follow his [Japan Sports Notebook] on Sundays, [Odds and Evens] during the week, and Twitter @ed_odeven.