Ayaka Furue Earns Third-Place Finish at Portland Classic
The Kobe native finished two shots off the pace after entering the final round in a three-way tie for the tournament lead in Portland, Oregon.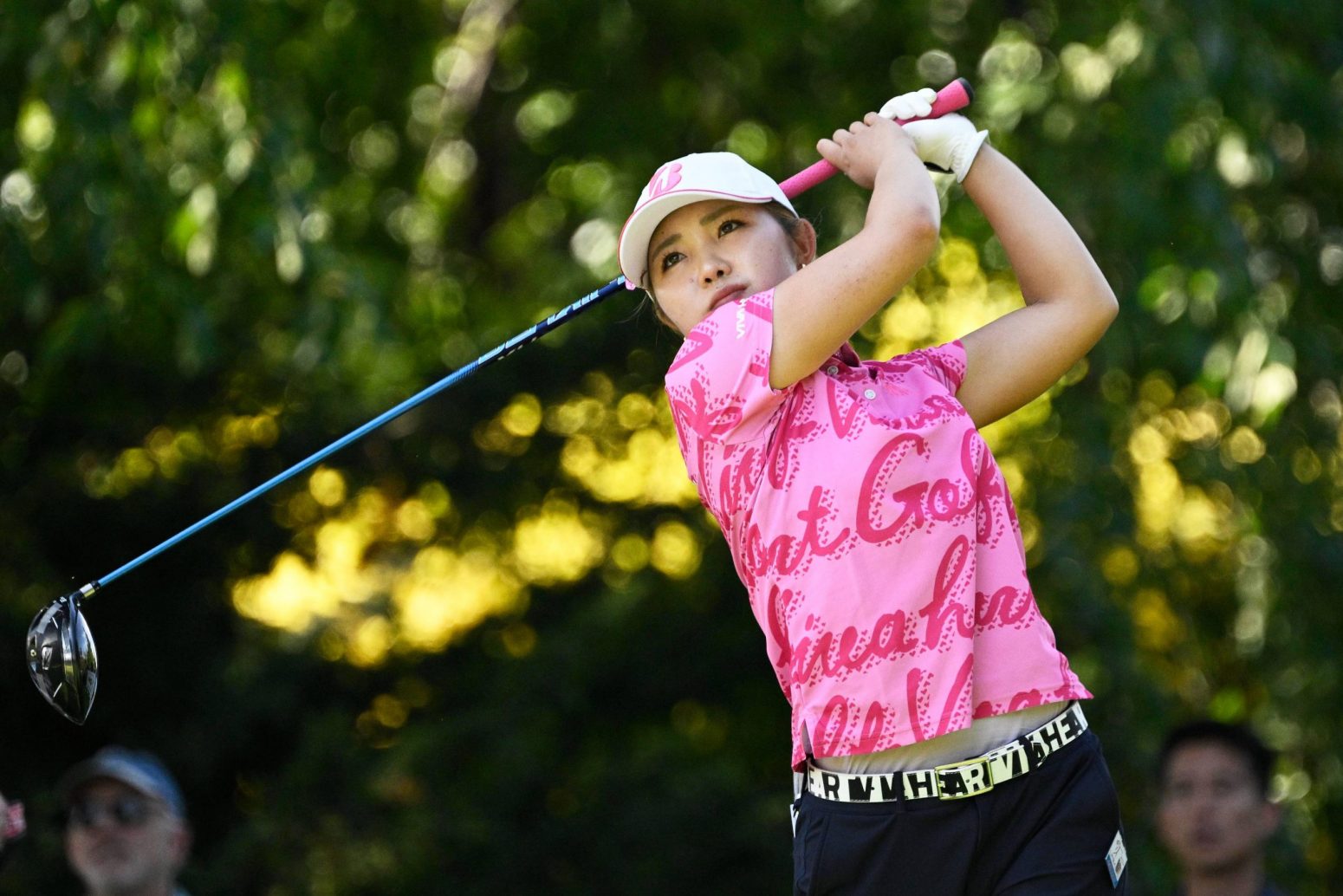 Andrea Lee, Lilia Vu and Ayaka Furue shared the lead entering the final round of the AmazingCre Portland Classic on Sunday, September 18.

Intrigue and anticipation carried over into the last day at Columbia Edgewater Country Club in Portland, Oregon.
Lee had the best day of the trio, shooting a 6-under 66, including eight birdies, to claim her first title on the tour. She finished at 19-under 269.
Ecuador's Daniela Darquea carded an 18-under 270, including a 66 on Sunday, to finish a shot adrift of former Stanford University standout Lee.
Furue, who won the Women's Scottish Open on July 31, shot a 68 and ended the tournament in a five-way tie for third place at 17-under 271. Joining her in the tie were South Korean rookie Narin An, Germany's Esther Henseleit, Australia's Hannah Green and Vu.
Shibuno Stumbles in Final Round
Hinako Shibuno shot a 66 in Saturday's third round, putting her in contention for the title at one shot off the pace entering the final day.
Shibuno, who finished third at the Women's British Open in early August, had a reversal of fortunes with a 4-over 76 to wrap up the tourney. She ended up tied for 28th overall at 280.
Two double bogeys and three bogeys underscored Shibuno's frustrating final round.
"Not taking chances in the first half of the round was a reflection of my performance for the day, which is disappointing," Shibuno said, according to Kyodo News "My feel and timing weren't matching across the board. I feel I really played a silly round of golf."
Early Struggles for Lee
Lee's prospects for victory in the tournament established in 1972 took a hit early in the fourth round when she bogeyed the par-3 second hole and the par-4 third hole. But she rebounded from her early struggles, closing out the back nine with five birdies and shooting a 31 in that span.
"Yeah, I was 2-over after I think four holes, and I was pretty frustrated, because I started off good every day, except for today," Lee said later in her post-victory press conference. "I just told myself to stay calm, that there were a lot of holes left to be played, a lot of par-5s still.
"So, yeah, I just stayed super patient out there. [I] made a lot of putts and got three back on the front nine, and then the back nine was just crazy."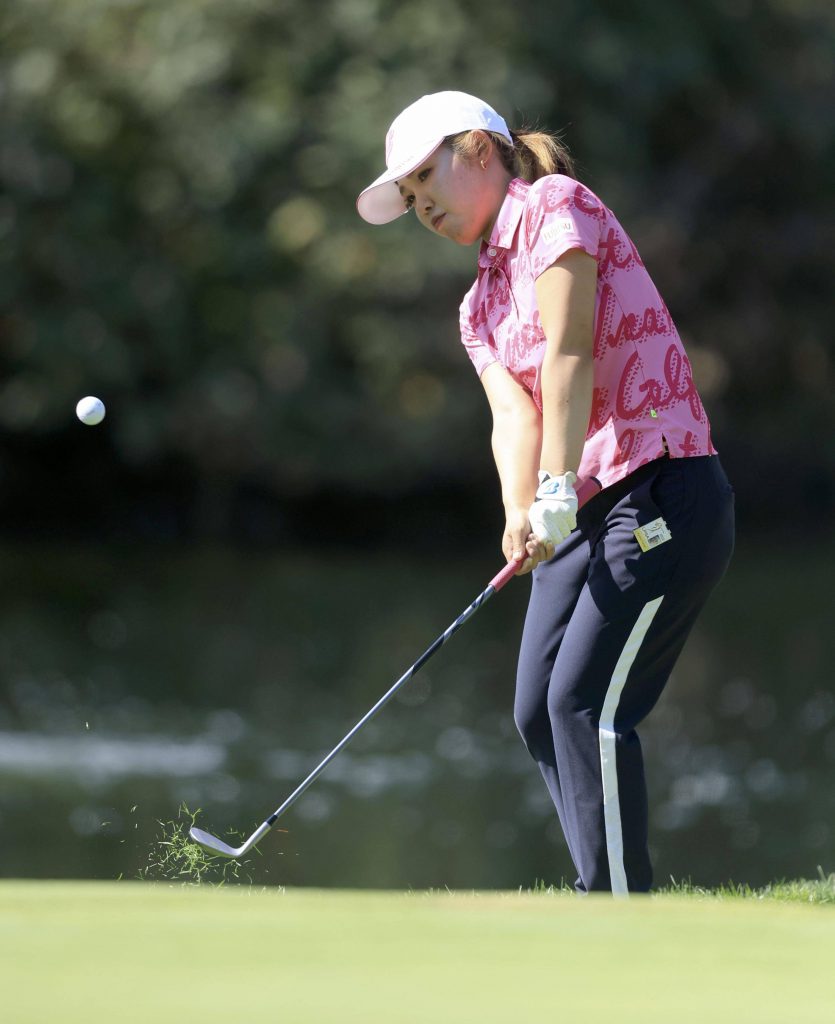 Furue's Frustration
After consecutive bogeys on the eighth and ninth holes, Furue helped her cause with an eagle on the par-5 10th.
Vying for her second title in recent weeks, Furue held a share of the lead at 16-under after the 12th hole. But she then shot par on the 13th and drifted off the pace.
"It's frustrating. I couldn't quite calm myself [over the ball]," Furue was quoted as saying by Kyodo News. "I'll have a good rest and I hope to concentrate to show my best from next week onward."
Others kept the pressure on Lee, who secured her maiden title on the LPGA Tour with a birdie on the 16th hole and then made par on the last two holes.
Strong Finish for Darquea
For Darquea, who bogeyed the par-4 14th hole and closed out the final round with three straight birdies, earning a runner-up finish was a big thrill.

"I was just trying to stay in the moment, you know," Darquea told reporters. "I was obviously trying to do my best. I was trying to read the greens as best as I could and execute the shots as best I could.

"I'm really proud of what I did," added thd 27-year-old, who has played extensively on the Epson Tour, the LPGA's developmental tour this season. "Really happy with the result. I'm really, really glad this week happened."
Accomplishing a Major Objective
During the press conference, Lee said winning her first LPGA Tour title in Oregon fulfilled her primary objective of the season.
"My biggest goal this year was to win an LPGA event," the 24-year-old Lee said. "I still can't believe that I managed to do it. But my next goal is probably to win a major on the LPGA [Tour]. I've always wanted to be a major champion. We'll have a little while to wait before the next one, but, yeah, just continuing to play really solid golf and just go tournament by tournament."
After detailed discussion of her performance on the golf course, Lee shared an emotional tribute to her late grandfather.
"I also went to dedicate this win to my grandpa who passed away last November," she said. "He always believed in me and always believed that I was a champion. Today I am one, and I just want to thank him from up above. I'm always thinking about him."

Author: Ed Odeven

Follow Ed on JAPAN Forward's [Japan Sports Notebook] here on Sundays, in [Odds and Evens] here during the week, and Twitter @ed_odeven.