[ODDS and EVENS] Haruka Kawasaki Displays Vigor and Poise in Breakthrough Victory
The 19-year-old became the youngest winner of the JLPGA Championship Konica Minolta Cup, earning the title with an 8-under 64 in the final round.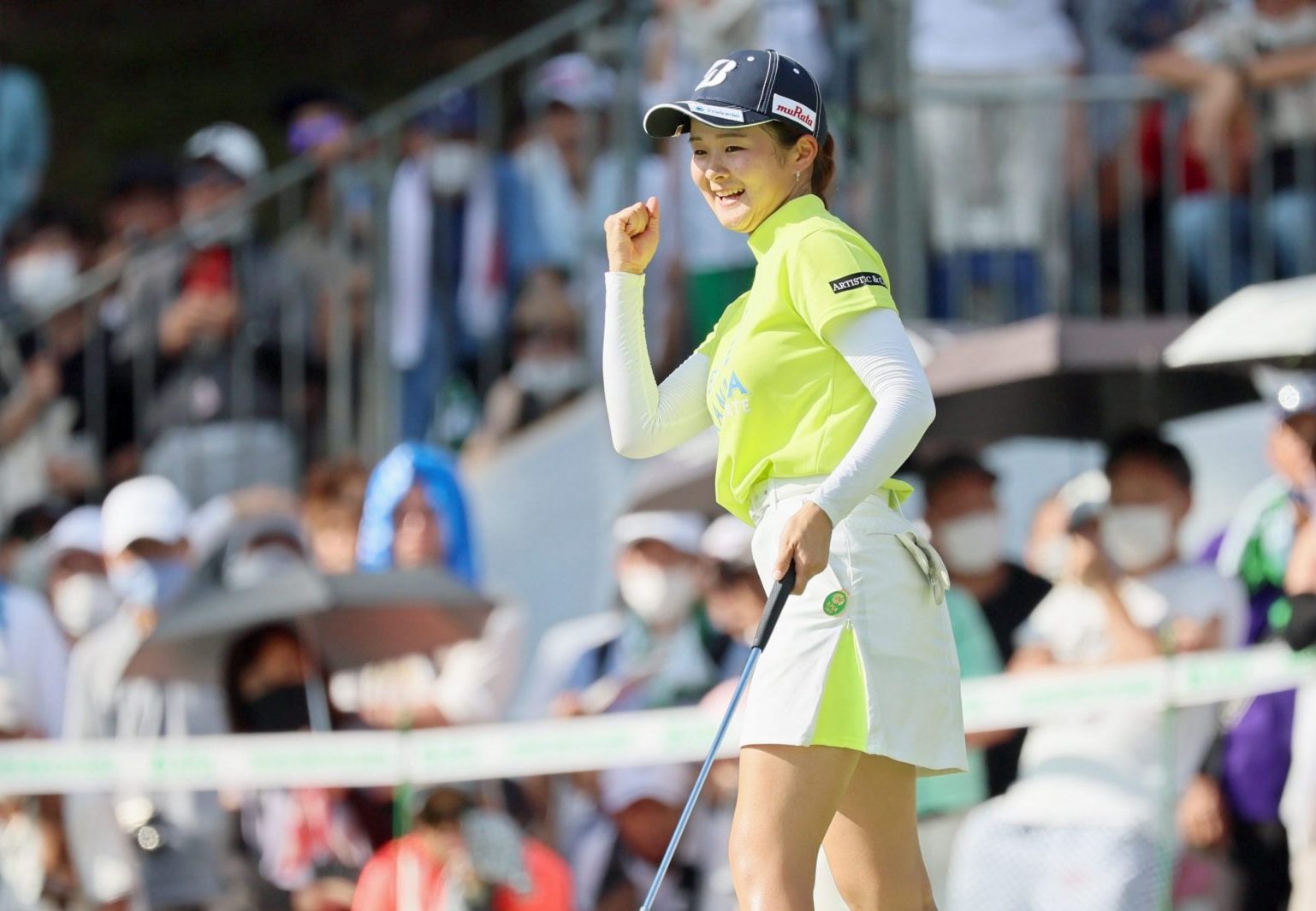 Since 1968, the Japan LPGA Championship has been one of the nation's premier women's golf tournaments. Prominent golfers have enhanced their reputations with successful performances in the event, too.
Hisako "Chako" Higuchi rattled off seven consecutive wins in the tournament's first seven years. Japan's first World Golf Hall of Fame inductee in 2003, Higuchi added two more tournament triumphs in 1976 and '77, giving her a remarkable nine titles in the event's first decade of existence.
Now known as the JLPGA Championship Konica Minolta Cup, recent winners of the major have included former world No. 1 Ai Miyazato (2006), Ai Suzuki (2014, 2016), Nasa Hataoka (2019) and Mone Inami (2021). And by winning the 2022 edition of the tournament on Sunday, September 11, Haruka Kawasaki has entered the record book as the youngest winner of the tournament (19 years, 133 days).
In addition to the aforementioned female golfers, several other young Japanese standouts, including Ayaka Furue, Hinako Shibuno, Yuka Saso and Saki Baba, have generated headlines over the past few years with wins on the global stage.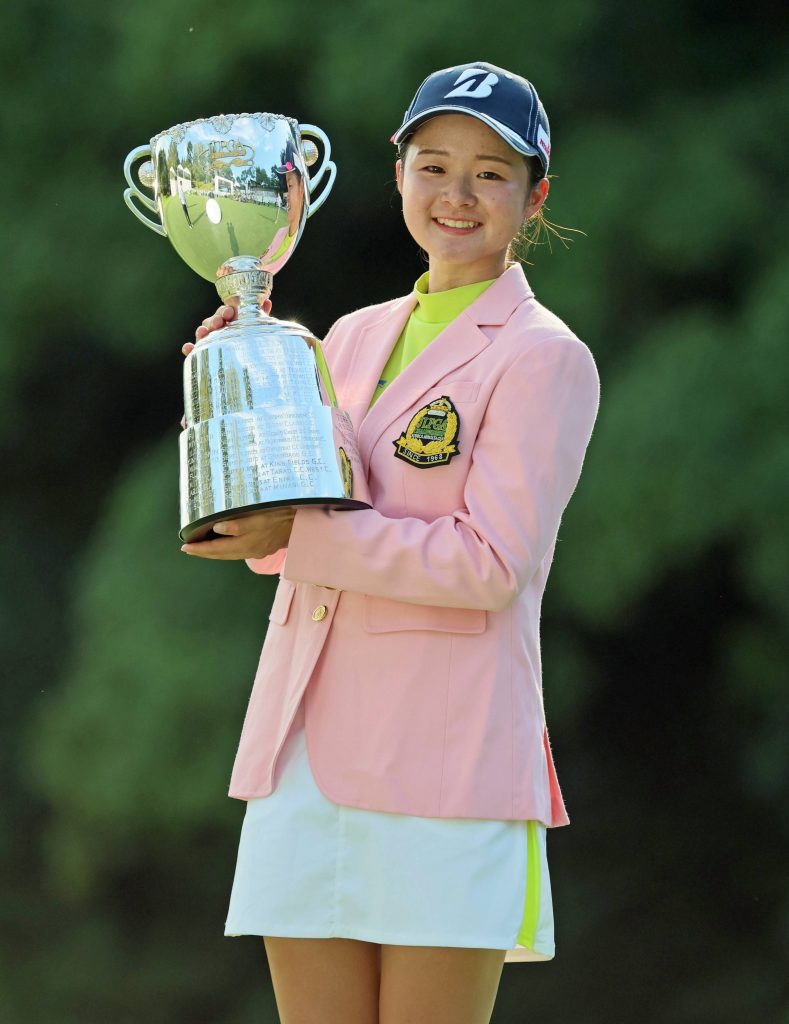 A Victory and a Record
Kawasaki, a Kyoto native, celebrated her 19th birthday on May 1. Four months and 10 days later, she had plenty of reasons to celebrate again. Her 16-under par 272 at Joyo Country Club in Joyo, Kyoto Prefecture, bested current LPGA Tour of Japan (commonly known as the JLPGA Tour) money leader Miyuu Yamashita's 13-under 275.
Suzuki held the previous tournament record as the youngest winner at age 20 years, 128 days in 2014.
In 2006, Miyazato was 21 years, 283 days old when she completed her victory in the high-profile event.
Kawasaki, a rookie, secured her first JLPGA Tour title in her 11th tournament on the tour with an 8-under 64 on Sunday. She was four shots off the pace after an opening-round 69.
Through two rounds, she was three shots adrift after carding a 69 again. And entering the final round on Sunday, she was four strokes behind overnight leader Yamashita, who was at 12-under 204.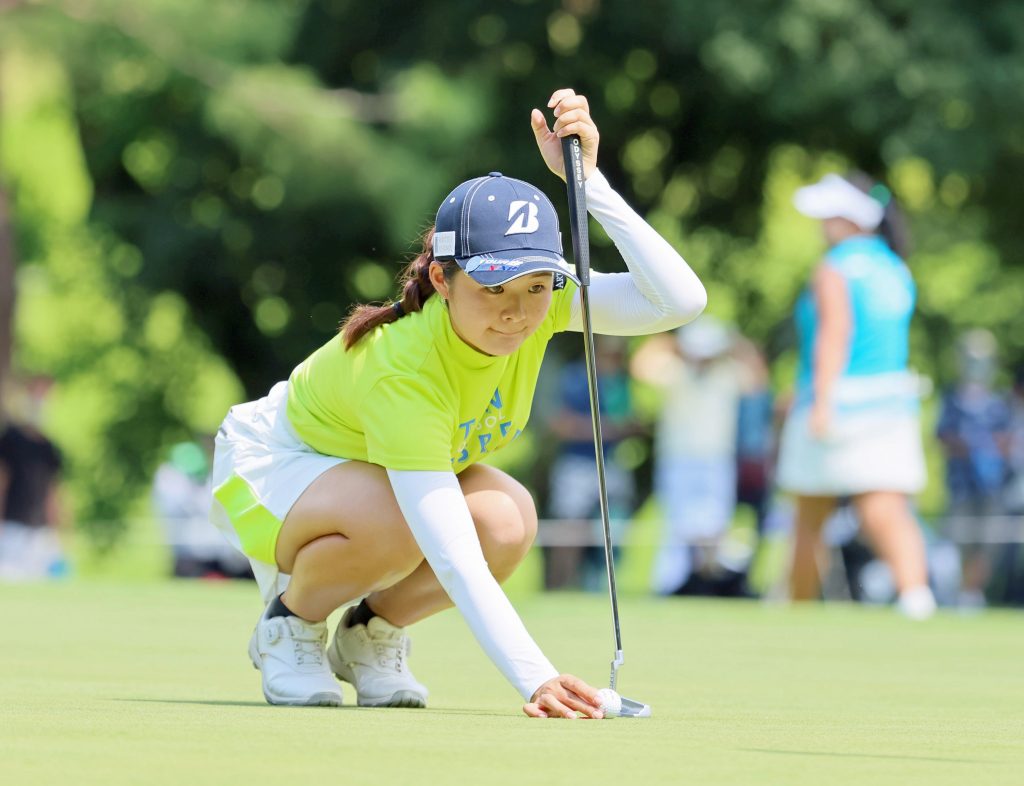 Clutch Shots in Final Round
Kawasaki, who missed the cut in her three previous tour events (Hokkaido Meiji Cup, NEC Karuizawa 72 Golf Tournament and CAT Ladies, had a performance to remember in the final round, buoyed by a tourney-low 64 to rally for victory.
For Kawasaki, it was a round highlighted by six birdies, including four straight on holes 12-15, and an eagle on the par-4 eighth hole.
Fittingly, she ended the tournament on a high note: consecutive birdies on the last two holes.
"It's unbelievable," Kawasaki was quoted as saying by Kyodo News after earning the ¥36 million JPY ($252,000 USD) winner's prize. "The reality of my win sank in only after the victory ceremony. I just thought about giving my all."
Looking ahead, Kawasaki admitted that she wants to enjoy popular support in pursuit of success.
"I want to become a golfer who gets support from many people," Kawasaki commented.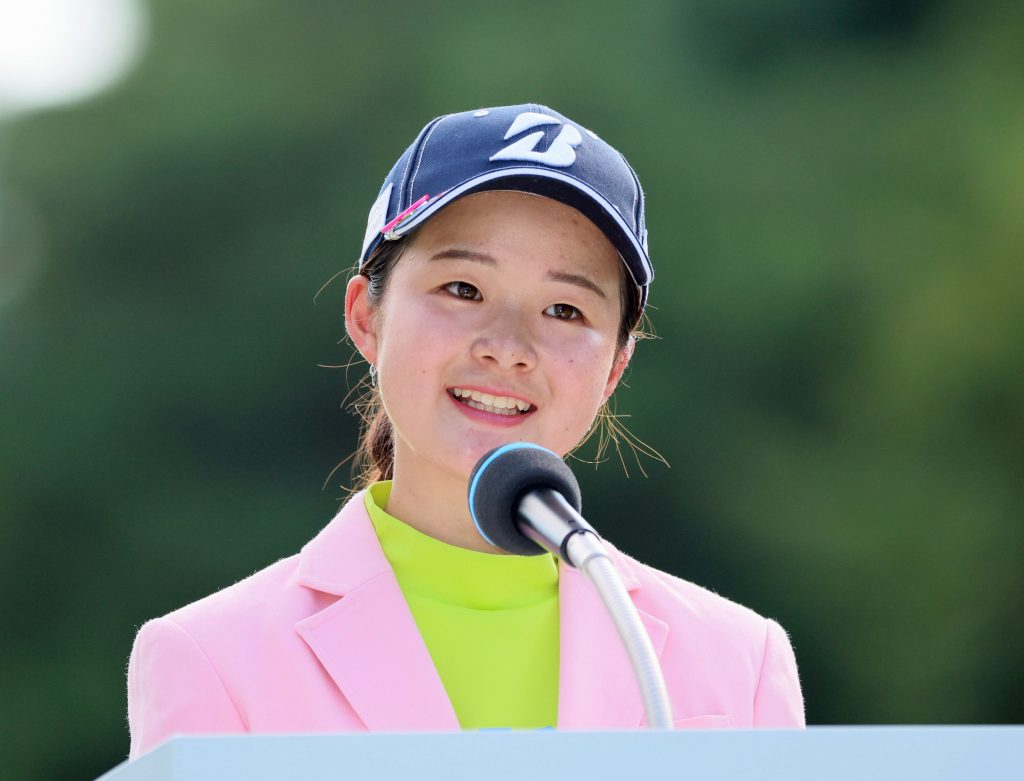 Patience and Persistence
Kawasaki began playing golf as a 7-year-old, but wasn't always enamored with the sport.
"I wanted to quit when I was in elementary school," she told reporters, according to Golf Digest, on September 11, the biggest day of her golf career to date. "I got tired of hitting the ball all the time."
But she didn't quit. She kept playing, kept improving, and that dedication has paid off.
"Today, I am determined not to give up," she said at Joyo Country Club.
In her eyes, Kawasaki has found an ideal role model in golfing colleague Inami, who led the JLPGA Tour in prize money (¥255,192,049 JPY, or nearly $1.8 million USD) during the extended 2020-21 season.
Inami, who won nine tour titles in the past season, is laser-focused on the task at hand whenever she's competing on the golf course.
"She's really stoic about golf. Even if she makes a mistake, Inami [capitalizes on it]," Kawasaki said.
Inami transforms misses into birdies, Kawasaki noted.
"I can feel her true strength," she added.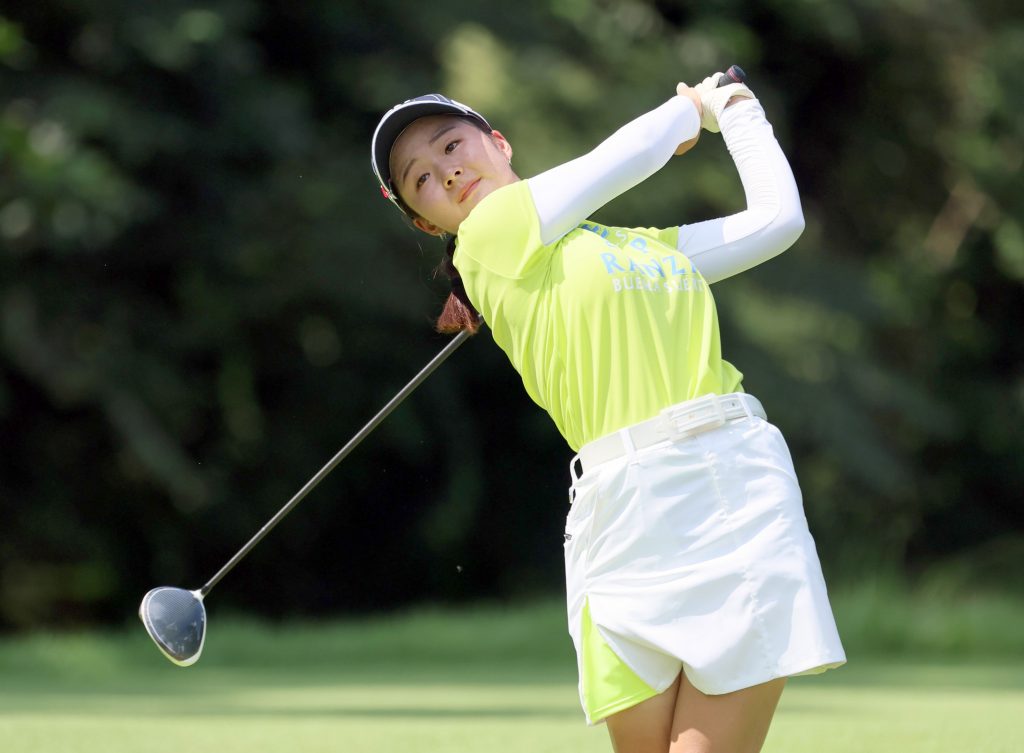 Scores to Remember
Inami set the tournament record with a 19-under 269 in the JLPGA Championship Konica Minolta Cup in September 2021.
Hataoka carded an 18-under 270 to win it in 2019.
In 2018, South Korean Jiyai Shin finished with a 16-under 272, the score matched by Kawasaki last weekend.
Originally, the tournament was three rounds. Ayako Okamoto, the 1979 winner and a World Golf Hall of Fame inductee, set the record for the lowest score in the shorter format (17-under 205). And when the event was extended to four rounds for the first time in 1982, Okamoto triumphed again (5-under 283).
After 72 holes, Kawasaki's 272 was the result of keen concentration.
Or, as the website egolf.jp reported, she simply summed it up by saying, "I was concentrating on the one shot in front of me, so I wasn't nervous."
Playing in familiar surroundings in Kyoto Prefecture helped keep her mind at ease.

"I'm happy to win in my hometown," she remarked.
In addition to her busy JLPGA Tour workload, Kawasasaki has participated in five JLPGA-sanctioned Step Up Tour tournaments this year. The Step Up Tour is a developmental circuit for young players, providing them with opportunities to gain experience and hone their skills.
Kawasaki showed her career is heading in the right direction in the Step Up Tour's San-In Goenmusubi Ladies from August 24-26 in Hoki, Tottori Prefecture, where she placed first with a 12-under 204.
Earlier this year, she placed second in the Twin Fields Ladies Tournament and tied for runner-up in the ECC Ladies Golf Tournament, proving that the Step Up Tour is helping Kawasaki step up her golf game.
Author: Ed Odeven
Follow Ed on JAPAN Forward's [Japan Sports Notebook] here on Sundays, in [Odds and Evens] here during the week, and Twitter @ed_odeven.