[JAPAN SPORTS NOTEBOOK] Nick Suzuki Becomes the Youngest Captain in History of Montreal Canadiens
"I know it's a big role but I think I'm ready for it," the 23-year-old said, "and there's a bright future here and I'm excited to be part of it."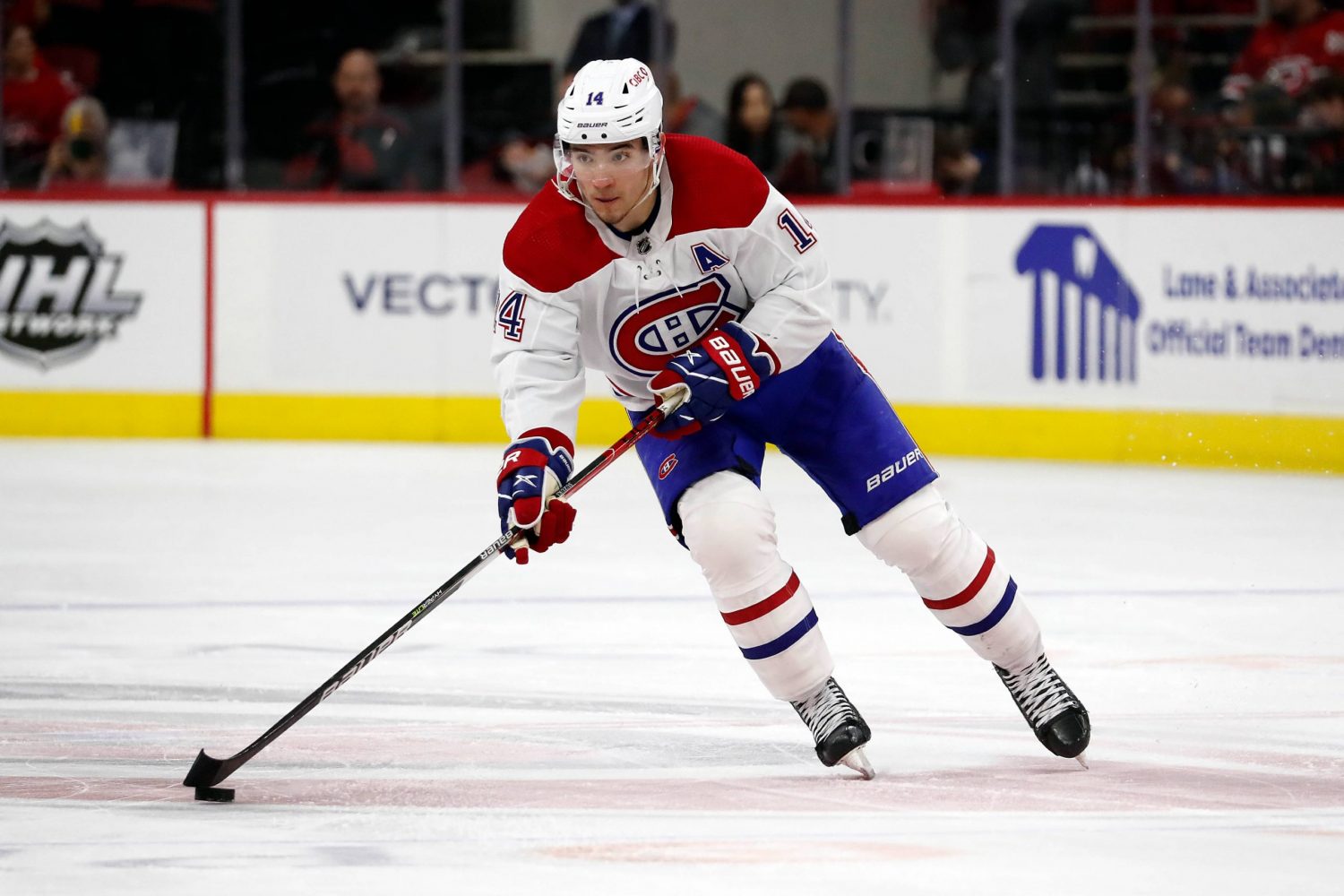 As the new captain of the Montreal Canadiens, Nick Suzuki will fill a key leadership position for the NHL franchise. This visible role in the hockey-obsessed nation puts Suzuki in the spotlight as the Canadiens gear up for the 2022-23 season, which begins in October.
The 23-year-old Suzuki is the 31st and youngest captain in franchise history, a position that carries clout for the winningest franchise in National Hockey League history. The Canadiens have won a record 24 Stanley Cups, but none since 1993.
Nearly 100 years ago, defenseman Sylvio Mantha had the distinction of being appointed the team's youngest captain. The future Hall of Famer, then 24, became captain before the 1926-27 season.
A great-great grandson of Japanese immigrants, Suzuki is a fifth-generation Japanese Canadian (gosei). He has Scottish Canadian roots on the mother's side of his family.
"It's an honor for me to become captain of the Montreal Canadiens," Suzuki said on Monday, September 12 when the Canadiens made the announcement. "It's a true honor for me and a privilege. This team is headed in a great direction and I couldn't be more excited to be the captain and represent the team. It means a lot just to see the respect that the management, teammates, coaches have for me.
"I know it's a big role but I think I'm ready for it, and there's a bright future here and I'm excited to be part of it."
High-scoring forward Paul Kariya, also a Japanese Canadian, was the first player of Asian descent to serve as a full-time team captain in the NHL. Kariya held that position with the Mighty Ducks of Anaheim from 1996-2003. He was inducted into the Hockey Hall of Fame in 2017.
Support for Suzuki's Captaincy
A native of London, Ontario, Suzuki is a 5-foot-11 (180-cm) center and the eldest of two siblings in the NHL. Ryan Suzuki, also a center, is a rookie with the Carolina Hurricanes.
In three previous NHL seasons, Suzuki appeared in 209 Canadiens games. He's scored 49 goals and recorded 94 assists. In the 2021-22 campaign, a season in which Montreal had a league-worst 22 wins (out of 82 games), Suzuki had career-high totals for both goals (21) and assists (40).
In brighter times for the Canadiens, Suzuki had seven goals and nine assists in 22 postseason games during the team's during the team's playoff run in 2021, which ended with a runner-up finish to the Tampa Bay Lightning in the Stanley Cup Final,
Teammate Brendan Gallagher, who is entering his 11th season with Montreal, provided a ringing endorsement for Suzuki. Gallagher believes Suzuki is the ideal individual to step in as the new Canadiens captain, a position held by all-time greats Maurice Richard and Jean Beliveau and others during Montreal's glory years in the 1950s-70s.
"He has the respect of every single guy in that locker room and he's the heartbeat of our team," Gallagher was quoted as saying by the Montreal Gazette.
Team owner/president Geoff Molson also believes Suzuki was the No. 1 candidate to be named captain.
"For me, I've known him for a few years now," Molson said, according to the Gazette. "He's poised, he's a gentlemen, he's loved by his teammates, he's loved by his coaches. Just that is a statement in itself. He's young, but I think he's very mature for his young age and I have no doubt that he's ready to be captain of the Montreal Canadiens."
Suzuki's Development as a Player
Suzuki was the 13th selection (Vegas Golden Knights) in the first round of the 2017 NHL Draft. He was traded to the Montreal Canadiens the next year.
In preparation for the power, speed and world-class talent in the NHL, Suzuki played in the Ontario Hockey League, one of the top junior hockey circuits, from 2015-19. He had his best season in the OHL for the Owen Sound Attack in 2017-18, with 42 goals and 100 points in 64 games.
Suzuki is entering the first season of an eight-year ($63 million USD, or ¥9 billion JPY) contract extension he accepted from the Canadiens in October 2021.
Pride in His Heritage
In a February 2020 feature posted on the Canadiens website, Suzuki spoke about his upbringing and recollections of his great-grandparents.

"I was raised pretty much like any Canadian kid, but I actually got to be around my great-grandparents, who were from Japan, when I was a little kid. We met before they passed away," Suzuki recalled. "They moved to British Columbia and then made their way down to London. They're my ties to Japan, and I definitely want to get over there."

A team called Japan Select traveled from Suzuki's paternal ancestral land and appeared at the Quebec International Pee-Wee Hockey Tournament in February 2020. Suzuki interacted with the players and encouraged them to pursue their dreams in the sport.

"In the future, I'd like to get on the ice with a bunch of kids there. I want to be out there supporting them," Suzuki at the time. "I see videos all the time of not just Japanese kids, but kids from all over Asia. The game's really growing, and I know the NHL is moving forward with games being played in China. I'm sure that'll spark a lot of things. Seeing these kids come all the way to Quebec is pretty special."
Wrestling
Olympic Champion Susaki Captures Third World Title
Reigning Olympic women's 50-kg wrestling champion Yui Susaki secured her second straight world title in the event at the 2022 World Wrestling Championships on Wednesday, September 14 in Belgrade.

Susaki outpointed Mongolia's Otgonjargal Dolgorjav 4-0 in the title match. She defended the title she first won at the 2018 worlds in Budapest. In 2017, she was crowned world champ in the 48-kg division in Paris.

NBA player Rui Hachimura and Susaki were Japan's flagbearers for the Opening Ceremony at the 2020 Tokyo Olympics in July 2021.
"I'm really happy to have wrestled in the final. I wanted to win the title in a dominant manner," Susaki said, according to Kyodo News. "I wanted to be brave and the one to start the attack.
"I want to go back to Japan to train and get even stronger."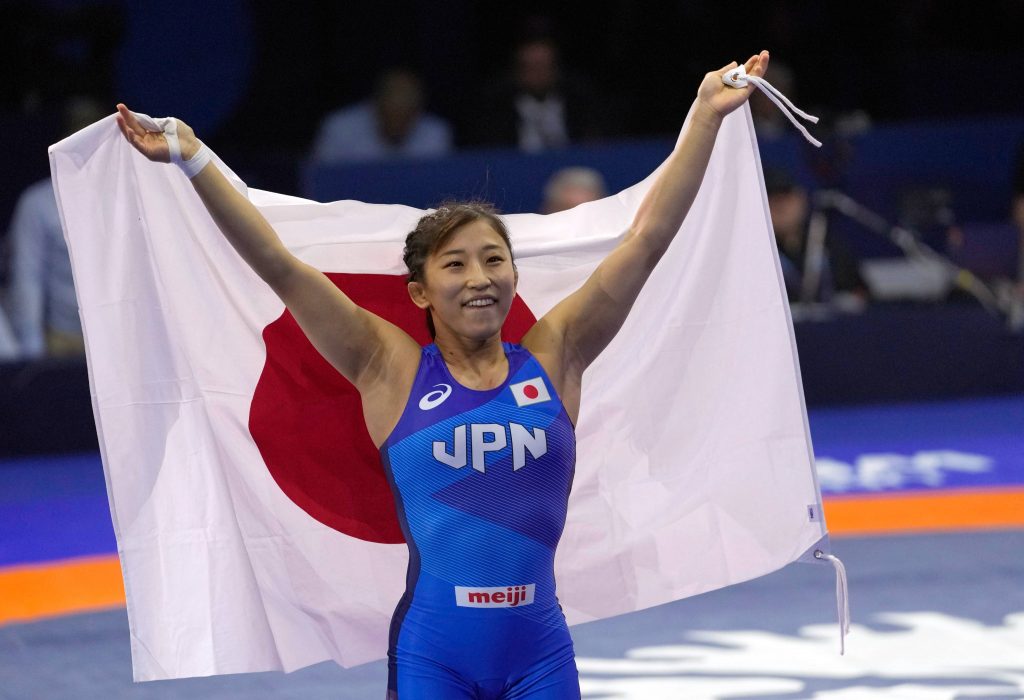 Also Wednesday, Miwa Morikawa grabbed gold in the women's 65-kg final, her first at the world championships. A year ago, Morikawa was the division runner-up in Oslo.
Mayu Shidochi collected her third world title in the women's 55-kg weight class on Tuesday, defeating Ukraine's Oleksandra Khomenets 10-0 in the final. On the same day, Team Japan colleague Nonoka Ozaki recorded a 10-0 triumph over American Kayla Miracle in the women's 62-kg division.
On Thursday, Tsugumi Sakurai beat Helen Maroulis of the United States 3-0 in the 57-kg title match.
On Friday, Taishi Narikuni defeated American Zain Rutherford in the men's 70-kg final.
Soccer
Iwaki FC Riding High in First Season in J3
Throughout its brief history, Iwaki FC has impressed avid soccer observers with its lofty ambitions and results.

The club, which made its debut in 2013, had a steady ascent through the prefectural and regional leagues in Fukushima and Tohoku, respectively before earning promotion to the Japan Football League, the fourth tier of Japanese pro soccer in 2020.
After a seventh-place finish in 2020, Iwaki FC won the JFL title in 2021 to reach the J.League for the first time.

For new manager Hiromasa Suguri, this season has been a smashing success for the J3 club. Iwaki FC is first in points (54) and has 16 wins, five draws and two defeats to date. A telling sign of the team's dominance: 51 goals scored and 15 allowed.
Iwaki FC owned a five-match winning streak before its September 18 tilt against FC Imabari in Ehime Prefecture.

Promotion to J2 after just one year in J3 looks like a very real possibility for Iwaki FC. The regular season concludes in late November.
Itakura's Knee Injury Raises Doubts About Availability for World Cup
Borussia Monchengladbach and Japan national team defender Ko Itakura sustained a partial tear of his left medial collateral ligament during a workout with his German squad on Monday, September 12.

Itakura will be sidelined for the rest of the year as he recovers from the injury, Monchengladbach manager Daniel Farke announced.
For Itakura, who has earned 12 caps for the national team, this injury will likely end his chances of being called up to play for Samurai Blue at the 2022 World Cup, which starts on November 20, in Qatar.
Boxing
Teraji-Kyoguchi Title Unification Fight Set for November 1
Kenshiro Teraji and Hiroto Kyoguchi will put their world titles on the line in a light flyweight title unification bout on November 1 at Saitama Super Arena, it was announced on Wednesday, September 14.
WBC champion Teraji (19-1, 11 knockouts) regained the title in March via a third-round KO of Masamichi Yabuki in Kyoto, avenging an earlier loss to Yabuki.

In September 2021, Yabuki defeated Teraji, who turned 30 in January, with a 10th-round technical knockout, also in Kyoto.
WBA champ Kyoguchi (16-0, 11 KOs) has made four title defenses, most recently against Esteban Bermudez in June in Guadalajara, Mexico, winning by TKO in the eighth round. Kyoguchi, 30, has held the WBA title since September 2018.
An interesting piece of trivia: Kazuto Ioka and Akira Yaegashi were the last Japanese champions to square off in a world title unification bout, doing so in June 2012. Ioka won by unanimous decision in Osaka to retain his WBC minimumweight (also known as mini-flyweight) title and capture Yaegashi's WBA belt.
Basketball
Mystics Interpreter Takei Reflects on WNBA Season
Washington Mystics interpreter Micky Takei has posted a short video on YouTube in which he looked back on his experience working for the team during the 2022 season. The Mystics season ended with a first-round loss to the Seattle Storm in the WNBA playoffs in August.

"For me, personally, I was grateful and blessed for being here, for being a part of this amazing team" Takei said. "And I was just so lucky being here … even though I'd never done this before as a translator."
Throughout the 2022 season, Takei worked closely with veteran point guard Rui Machida on a daily basis, helping bridge the communication gap between the Mystics players, coaches, staff and the Japanese playmaker.
Takei said he's uncertain of his future job prospects after his one-year stint with the Mystics wrapped up. He cited family concerns and work visa issues as factors contributing to this uncertainty.

He mentioned that he's set a goal of becoming "2 percent better every day," an ambitious target for personal growth.

"I have huge, huge goals coming out in my life," Takei stated on the video, "but for that I have to stay, like, sit in stillness and stay in the moment and grind it out every day, so that's what I've got to do, I guess."
Takei previously spent several years as a graduate assistant coach for the NCAA Division II Southern Arkansas University men's basketball team.
Olympics
Widening Probe of Tokyo 2020 Scandal
In a widening probe of bribery allegations linked to the now-disbanded Tokyo 2020 Organizing Committee, former Japanese Olympic Committee President Tsunekazu Takeda has recently met with prosecutors. A source described the visit as taking place on a "voluntary basis," NHK reported on Friday, September 16.
In the past few months, the Tokyo District Public Prosecutors Office has made arrests targeting alleged malfeasance by Tokyo 2020 officials, including former marketing chief Haruyuki Takahashi and their official Olympic Games partners, including Aoki Holdings, Inc.
Another sign of the expanding reach of the investigation surfaced this past week, when publishing firm Kadokawa Corp.'s chairman, Tsuguhiko Kadokawa, was arrested on Wednesday, September 14 on suspicion of bribery payments totaling ¥70 million JPY ($487,000 USD) to Takahashi, Jiji Press reported.

Meanwhile, on September 7, prosecutors "raided" parking services operator Park24's headquarters, NHK reported. Park24 was a Tokyo 2020 sponsor, and Takeda is an outside director of the firm.
RELATED:
Horse Racing
British Jockey Announces Plans to Race in Japan
Hollie Doyle announced on her blog that she and her husband, fellow jockey Tom Marquand, will travel to Japan in the coming weeks to get ready to compete here.

"The details haven't been confirmed yet, so I'm still not sure which trainer we're going to be based with, but I do know I'll be pitting my skills against some of the world's best jockeys out there for two months," Doyle told Sky Sports Racing's Simon Mapletoft, who penned the article.
"We'll be living in Tokyo, which is such an exciting city, riding track work through the week and racing on Fridays, Saturday and Sundays. We're due to come home at Christmas…"

In October 2021, Doyle became the most successful single-season female jockey in British racing history, winning her 152nd race. Her success has not gone unnoticed in the United Kingdom. In 2020, she was named Sunday Times Sportswoman of the Year.
Briefly…
Kazuki Higa won the 38th Shinhan Donghae Open on September 11, completing the tournament with a 6-under 65 to finish at 20-under 264 at Koma Country Club in Nara. Co-sanctioned by the Korean PGA, Japan Golf Tour and the Asian Tour, the Shinhan Donghae Open debuted in South Korea in 1981. This year's event was the first to be held in Japan. …
Shingo Kunieda and Yui Kamiji fell in the men's and women's wheelchair tennis singles finals at the US Open on the final day of the Grand Slam tournament, Sunday, September 11. In New York, Britain's Alfie Hewett prevailed 7-6 (7-2), 6-1 over Kunieda. Diede de Groot of the Netherlands defeated Kamiji 3-6, 6-1, 6-1. …
Japan Rugby League One's second season is set to start on December 17.


Author: Ed Odeven

Follow Ed on JAPAN Forward's [Japan Sports Notebook] here on Sundays, in [Odds and Evens] here during the week, and Twitter @ed_odeven.