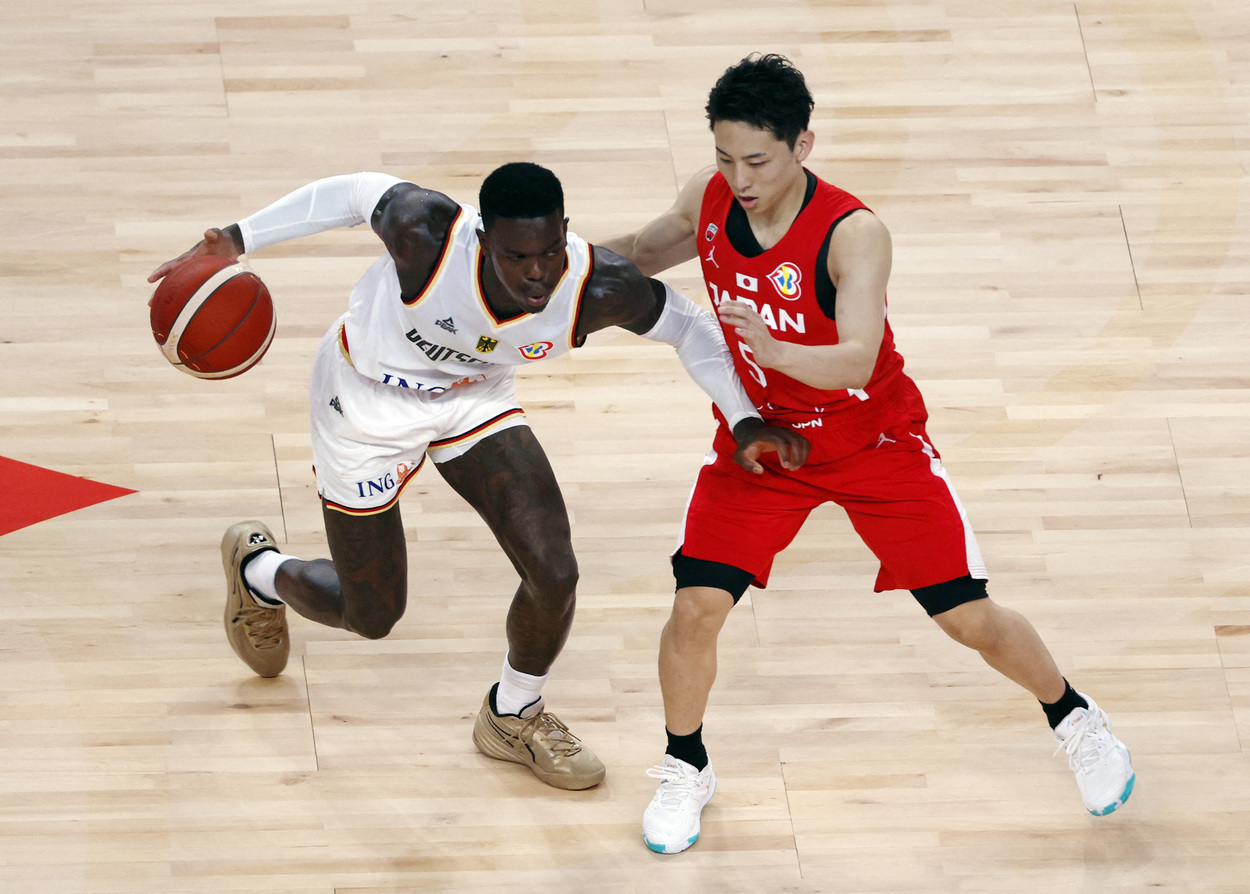 OKINAWA CITY ― Germany received potent scoring production from four NBA players and built a commanding lead early on against Japan on the first day of the FIBA Basketball World Cup.

Center Moritz Wagner (Orlando Magic) paced world No 11 Germany with 25 points on 10-for-14 shooting and pulled down nine rebounds in an 81-63 triumph on Friday night, August 25. His younger brother, Franz Wagner, who also plays for the Magic, finished with 10 points.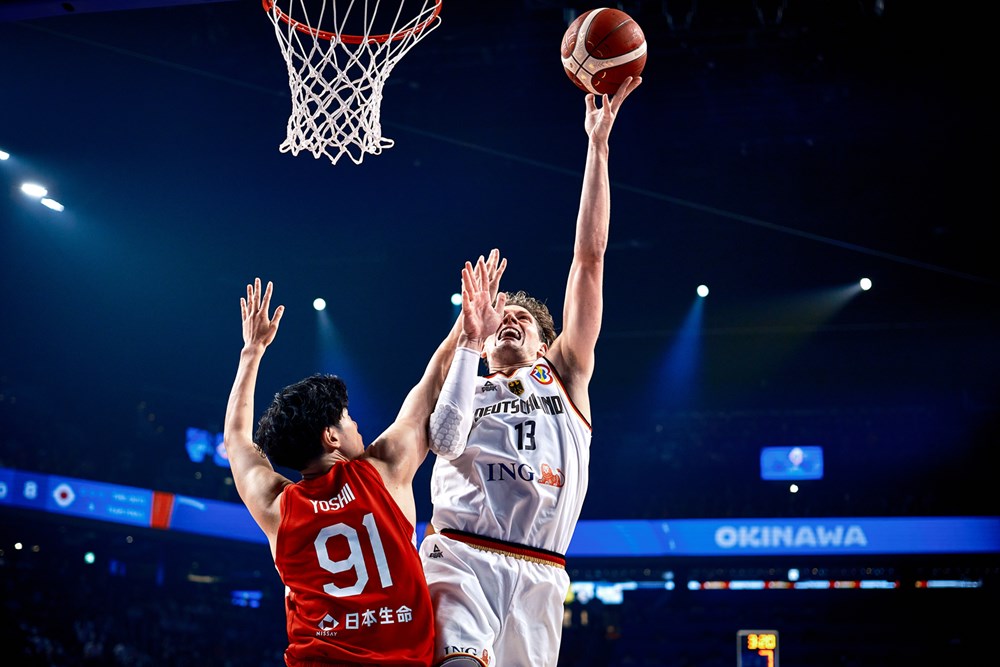 Also for Germany, guard Dennis Schroder (Toronto Raptors) poured in 14 points and tied Franz Wagner for the team lead in assists (five). Daniel Theis (Indiana Pacers) had a 13-point performance in the Group E opener.

Japan, which relies on 3-point shooting to ignite its offense, didn't have consistent scoring from beyond the arc. Coach Tom Hovasse's squad made 6 of 35 3-point attempts. NBA forward Yuta Watanabe, who had a team-high 20 points, struggled with his outside shot, making 2 of 10 3s.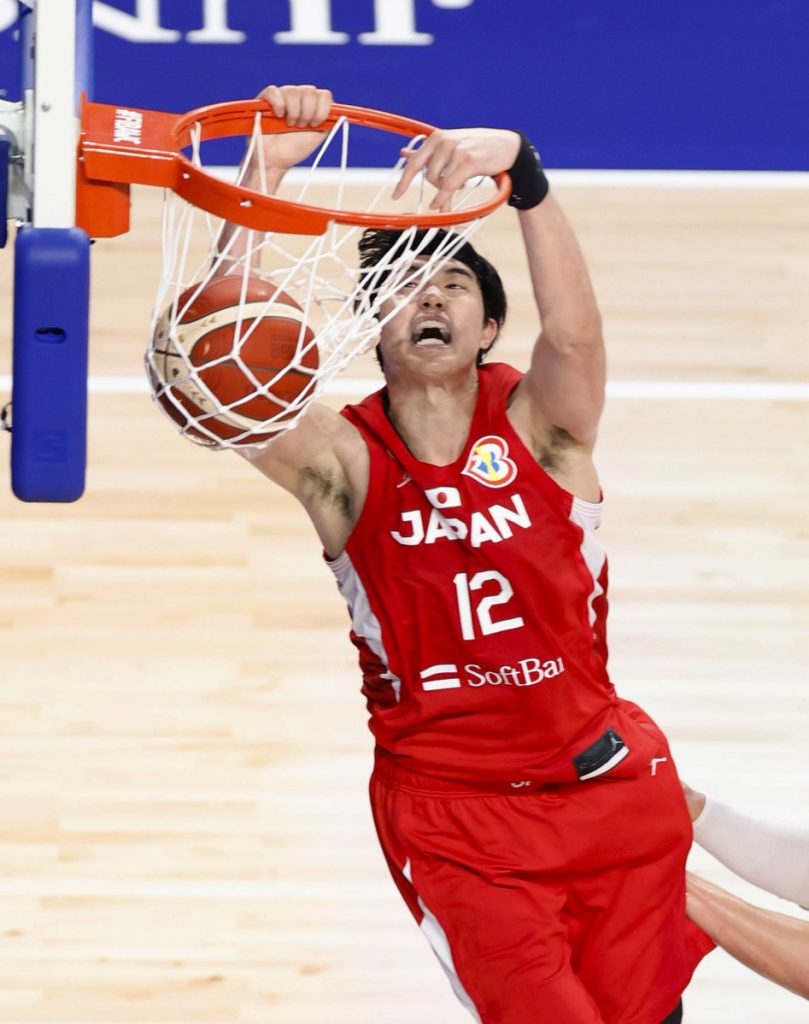 But Watanabe carried the scoring load for stretches of the game while playing for the first time since an August 15 exhibition game, when he injured his right ankle against Angola. He also snared six rebounds and blocked two shots. Teammate Yuki Kawamura, who finished with seven points, was 2-for-9 from long range.

"Germany, you guys know, is so good," Hovasse told reporters after the game. "You can't break down on some of those mistakes that we made. They'll make you pay for it."

Analyzing his team's first-half performance, Hovasse noted that "we weren't playing smart, we were playing with great energy."

Hovasse acknowledged that "we weren't doing a lot of the things that we practiced on the defensive end."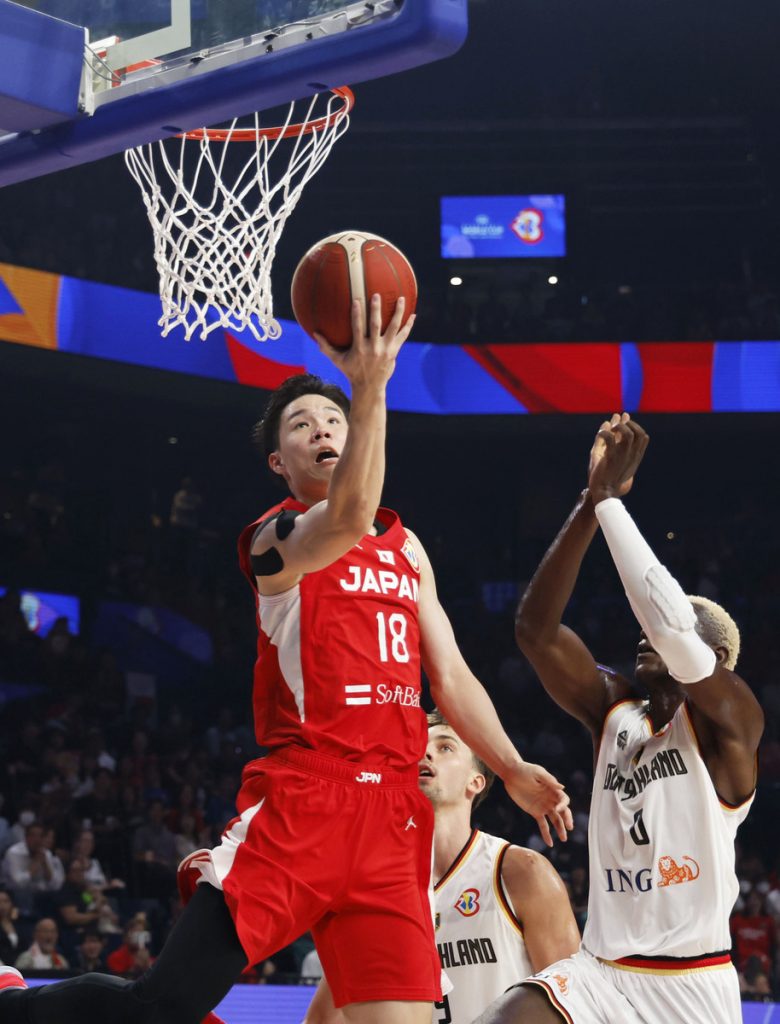 Ups and Downs for Japan in Basketball World Cup Opener
Yudai Baba provided a spark with defensive hustle, speed in the open court and dunks and reverse layups in a 15-point effort. Teammate Josh Hawkinson, who was limited to just under 9 minutes of playing time in the first half due to foul trouble, contributed nine points and 10 rebounds.

Watanabe also dealt with fatigue in the first quarter, according to Hovasse, and was given a quick rest on the bench. The coach said Watanabe is focused on working on his conditioning after the injury layoff.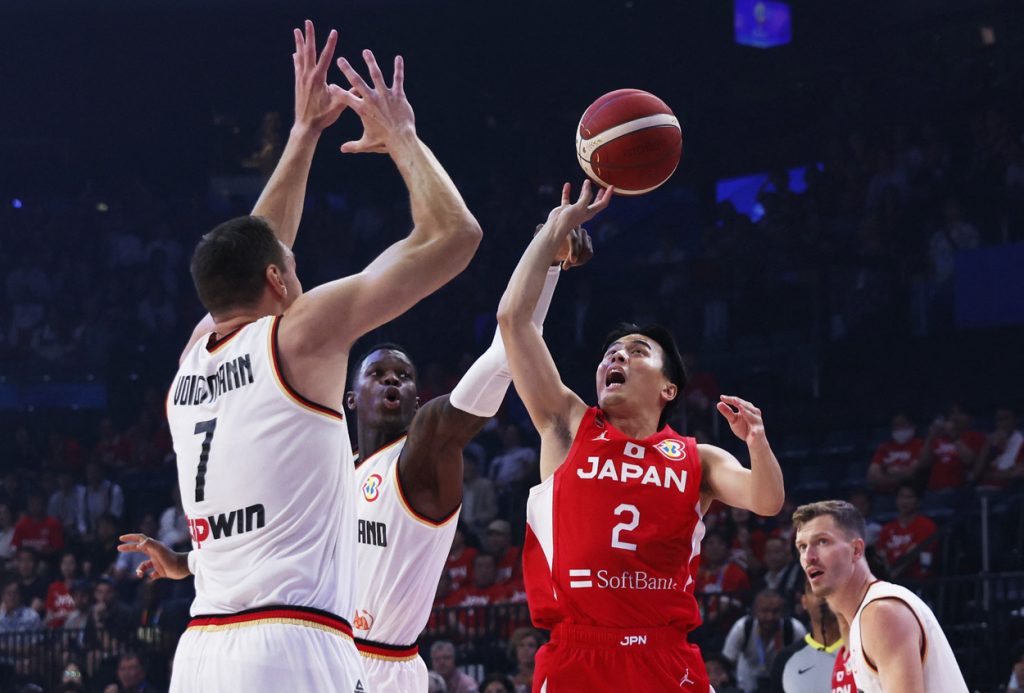 It was a frustrating game for Japan captain Yuki Togashi, a 30-year-old point guard, who was 0-for-5 from the floor and was held scoreless.

Japan trailed 23-11 after the first quarter and faced a 53-31 deficit entering the second half.

What was Hovasse's message to his players at halftime?

Our goal was to win the second half," he said later. "Let's just win the second half ― it could be by a point or by two points."

Hovasse added, "And that way, we can really start building towards something good for this tournament, and we did. The energy that you saw, we started executing a little more on defense and on offense" in the second half.
A Quick Scoring Spurt for Japan to Open the Second Half
To its credit, Japan, ranked 36th in the world, came out focused on chipping away at the lead at the start of the third quarter and quickly trimmed the deficit to 53-37 on a Watanabe fadeaway jumper. And Germany coach Gordie Herbert called a timeout at the 8:40 mark in an attempt to quell Japan's scoring surge.

Germany got back on track right away.

Theis dunked, pushing the lead back to 18, and it was soon up to 21 (61-40) after Franz Wagner converted a layup with 6:16 left in the third.

And Germany led 69-47 heading into the fourth quarter.

Japan outscored Germany 16-12 in the final 10-minute period. Keisei Tominaga scored his first points of the game at the free-throw line with 3:05 remaining. He nailed a 3-pointer with 57 seconds to play. It was the final scoring play of the night.
Insights from Germany's Coach
Herbert said he was pleased with Germany's tone-setting effort and energy in the first half.

"Our first 20 minutes was really good basketball," he said, "[and] our defense was really good. We moved the ball pretty well on the offensive end and we made shots, obviously.

"And I thought we created a really good paint presence on penetrations, post-ups and offensive rebounds."

As the first-round phase of the Basketball World Cup continues at Okinawa Arena Germany meets Group E foe Australia on Sunday, August 27 (5:30 PM JST). Japan takes on Finland in the later game on the same night.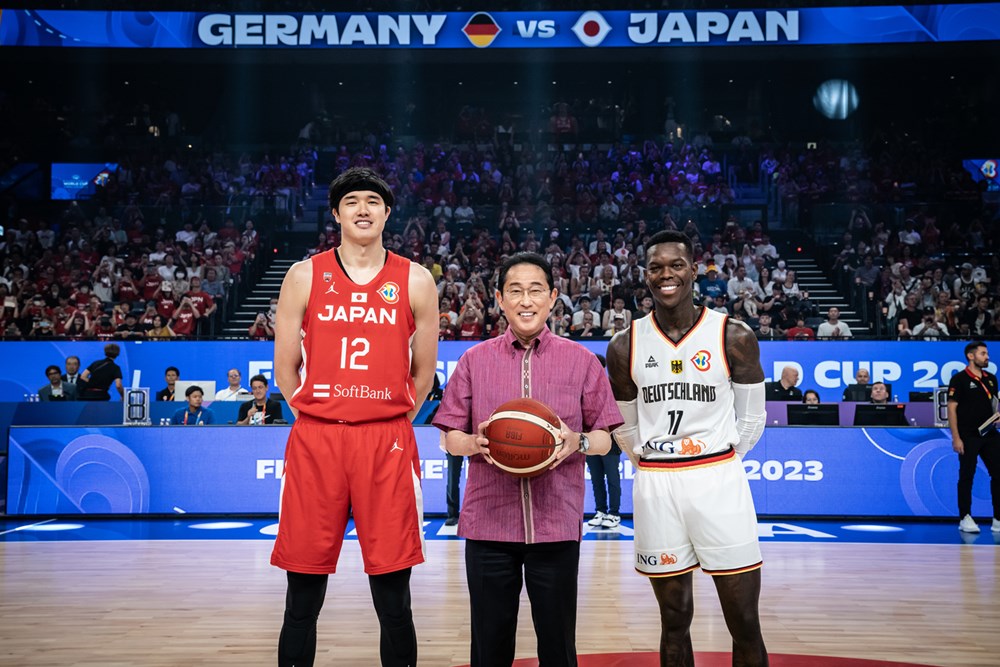 Noteworthy
Japanese Prime Minister Fumio Kishida tossed up the ceremonial tipoff before the Japan-Germany game. Watanabe and Schroder also participated.
RELATED:
Author: Ed Odeven
Find Ed on JAPAN Forward's dedicated website, SportsLook. Follow his [Japan Sports Notebook] on Sundays, [Odds and Evens] during the week, and X (formerly Twitter) @ed_odeven.