China Dashes Japan's Hopes of Staying Unbeaten in Volleyball Nations League
The Japanese women gave China a run for the money but came up short and fell to 3-1 in the first week of the international volleyball tournament.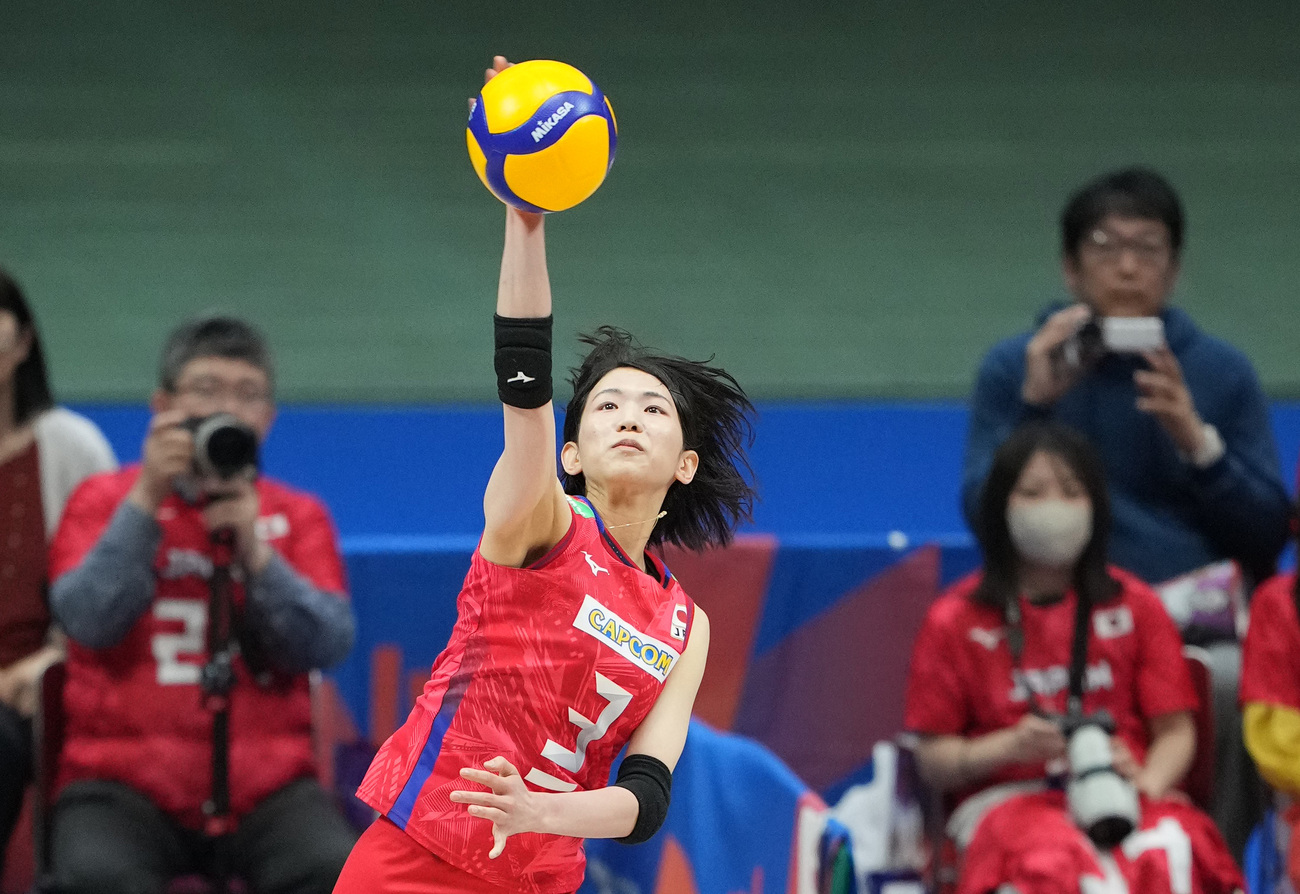 Japan's hopes of going 4-0 in the first week of competition in the FIVB Women's Volleyball Nations League were thwarted after a straight-sets loss to powerhouse China on Sunday, June 4.
The Japanese women's team came into the match against its Asian rival undefeated in Pool 2 after wins over the Dominican Republic, Bulgaria and Croatia.
But Sunday's showdown in Nagoya would prove to be more difficult.
Yingying Li led the way with 20 points while Wang Yuanyaun had 11 to power world No. 5 China to a 25-18, 27-25, 27-25 win and a perfect 4-0 record.
"I am so happy for this win," China's setter Linyu Diao said. "The Japanese team is very strong and all of our spikers were ready to go in tough moments, so I could have a good choice."
China moved into second place in the standings on 4-0 and 11 points, just below Poland on point ratio. Japan (3-1) is currently fifth with nine points.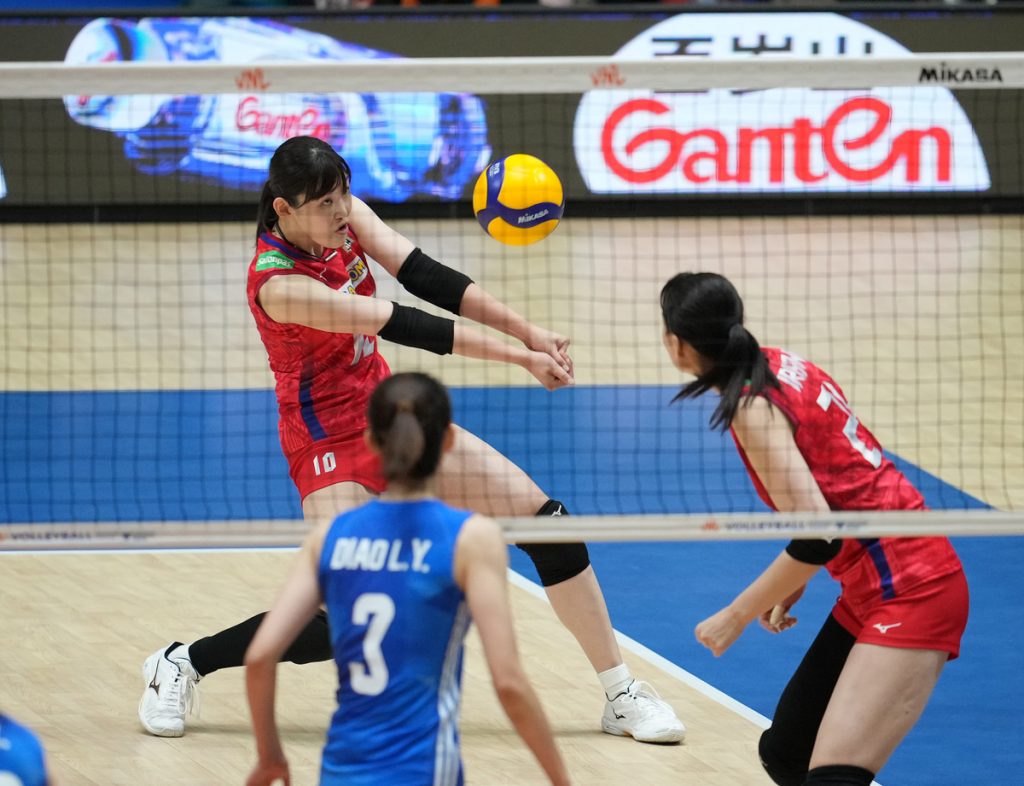 China Builds a Big Early Lead
Japan coach Masayoshi Manabe's team, seventh in the world rankings, struggled to find pace in the first set, going down 10-4 early and never closing the gap.
But with the backing of a sold-out crowd at Nippon Gaishi Hall, the hosts played better in the second set and built up what appeared to be a solid 16-8 lead.
But China managed to claw back and, with Japan leading 22-18, the visitors scored four straight points to pull even.
Each team had a set point before China finished it off with a block and a service ace by captain Xinyue Yuan.
China opened up an 11-6 lead in the third set, but thanks to two spikes and a point on serve by outside hitter Sarina Koga, who married Japan men's volleyball star Yuji Nishida in December 2022, the hosts battled back to tie the score 14-14.
Yukiko Wada then scored several key points and Japan managed two set points before Li hammered the 27-25 match winner.
Nishida led Japan with 19 points and teammate Kotona Hayashi, an outside hitter, had 13.
"China's blockers were very good on key points," Manabe said. "Wada changed the mood in the third set with some great spikes but our serves could have been better. This was a good learning experience for us."
Japan is hoping to reach the finals as it pursues its first VNL medal. This is the team's first appearance on home soil since the Tokyo Olympics in 2021.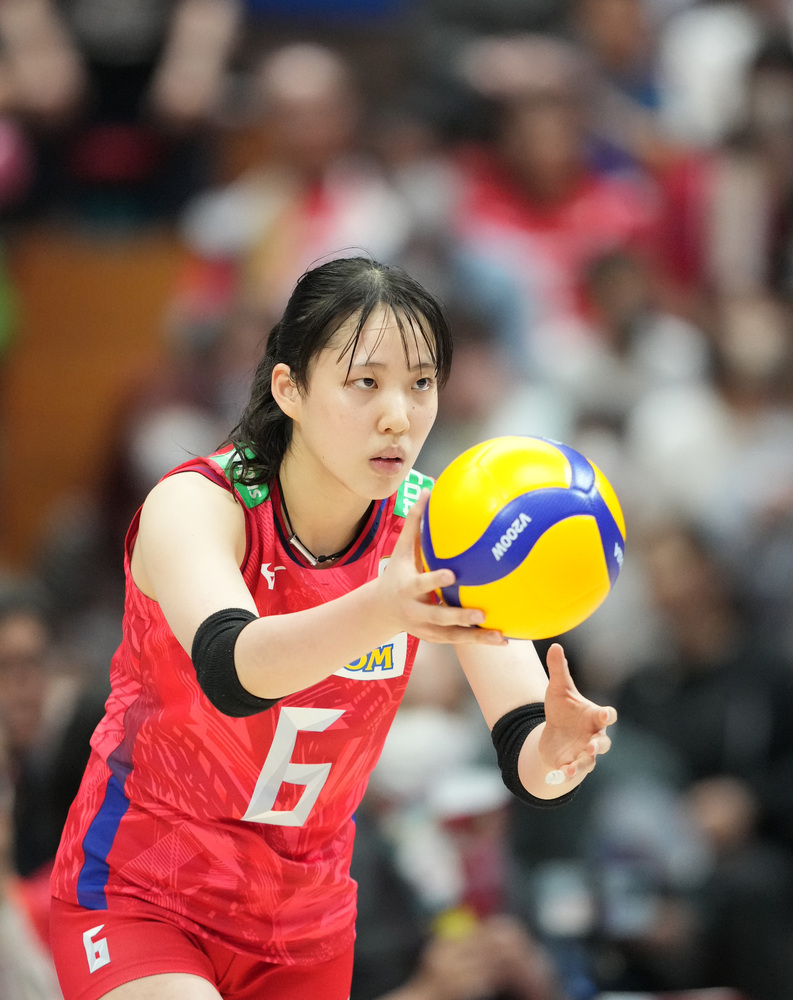 Schedule Information for the Volleyball Nations League
The VNL preliminary round features three competition weeks per gender, with each of the 16 teams playing 12 matches. The eight best-ranked teams will qualify for the finals, which will be held in Arlington, Texas, from July 12-16.
Japan's women, who reached the quarterfinals of the 2022 VNL, now head off to Brazil for Week 2 of the competition beginning on June 13.
RELATED:
Author: Jim Armstrong
The author is a longtime journalist who has covered sports in Japan for over 25 years. You can find his articles on SportsLook.