Favorites Kao Miura and Mao Shimada Train Ahead of the World Junior Championships
In the run-up to the World Junior Championships, Miura, Shimada and other Japanese skaters work on their routines in Calgary.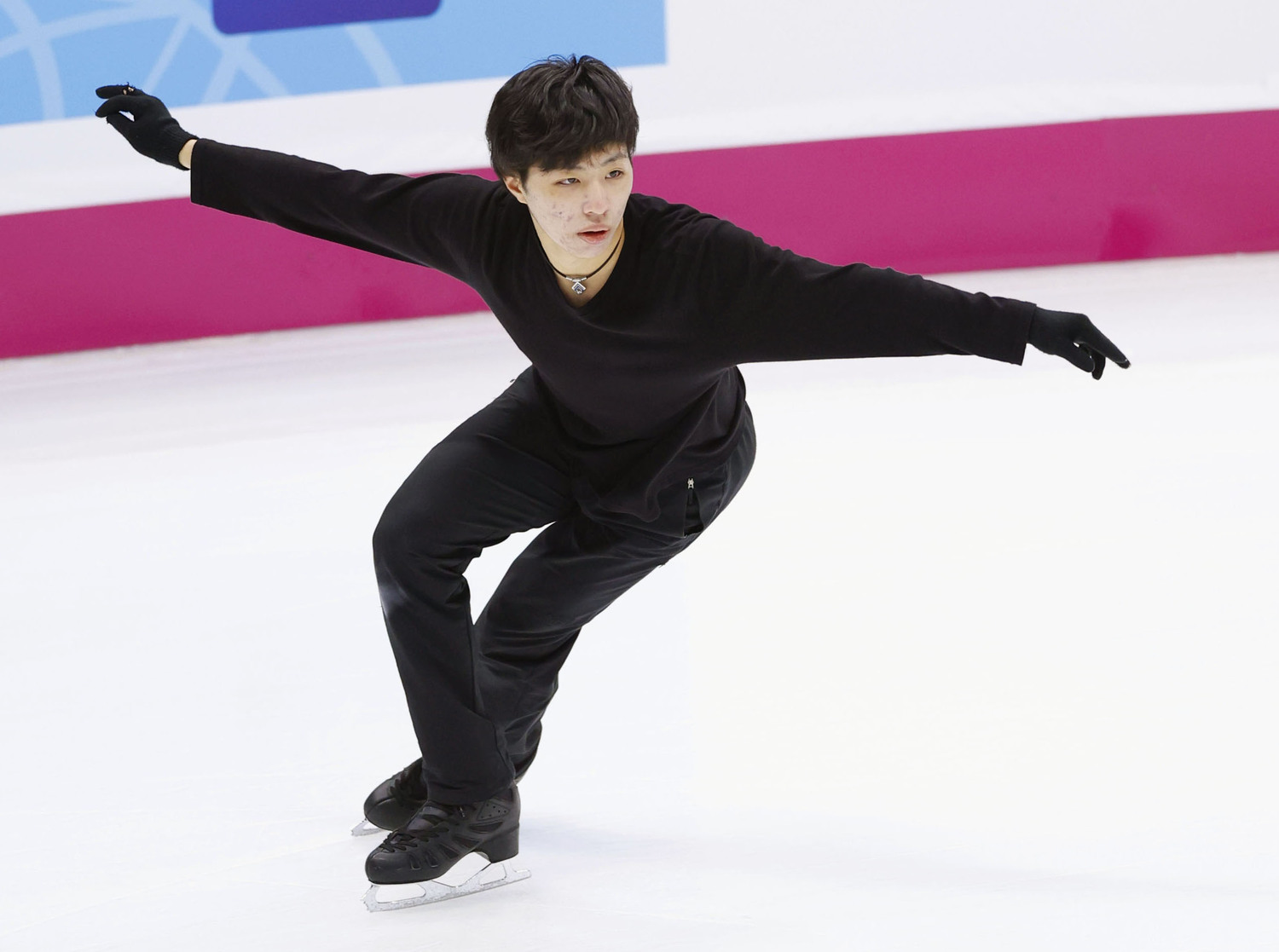 CALGARY, Canada ― Official practices for the 2023 World Junior Championships began here on a sunny Monday morning, February 27, with Four Continents winner Kao Miura and Japan junior champion Nozomu Yoshioka both taking the ice.
The 17-year-old Miura, the favorite for the title, worked on his free skate to "Beauty and the Beast" at a practice rink at WinSport Arena. He spent the opening minutes stroking before landing a quadruple toe loop and a nice triple/triple combination as the music played.
Yoshioka, a 19-year-old student at Hosei University, trained on his free skate to "Pirates of the Caribbean" and landed several crisp jumps during the session.
Miura and Yoshioka will be out to secure three spots for next year's world juniors in Taipei when the men's event begins on Thursday, March 2 with the short program in the Canadian province of Alberta. They need to finish a combined 13th or better for Japan to regain the three places.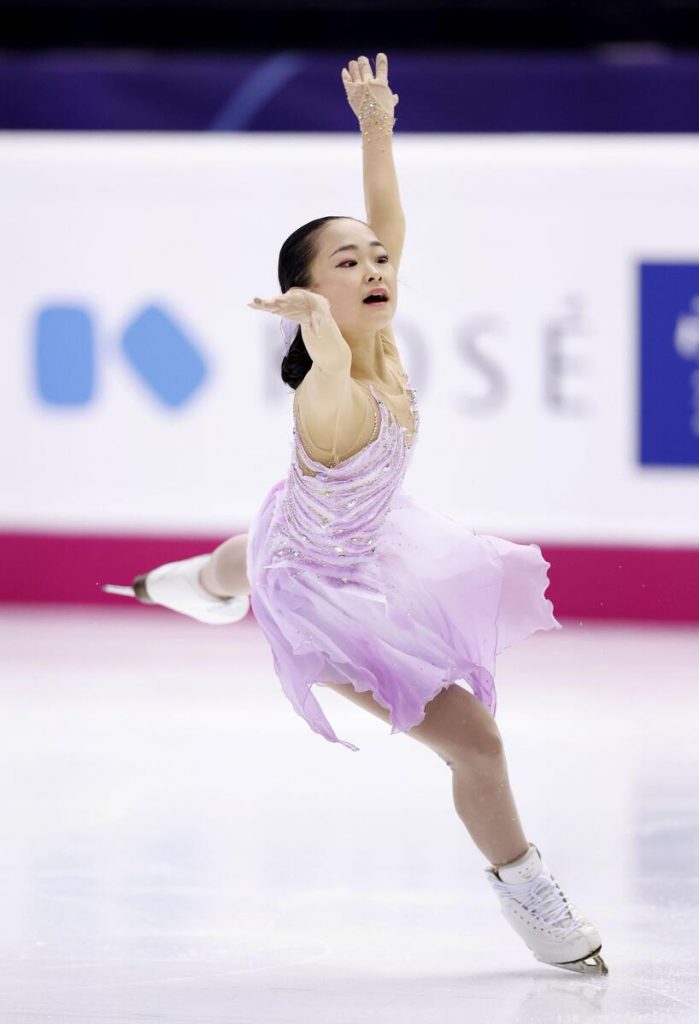 Shimada Prepares for Women's Competition
Junior Grand Prix Final titlist Mao Shimada, the favorite for the women's crown, went through her paces to her free skate of "Passpied" and "Wild Swans Suite." The 14-year-old star popped her opening triple axel, but moved smoothly through the rest of her program while wearing a pink top and black pants.
Ami Nakai, also 14, practiced her short program to "I Got Rhythm" and looked sharp throughout in an all-black outfit. She appeared to be training very hard in anticipation of the women's short program on Wednesday, March 1.
Shimada and Nakai are tasked with the same job as Miura and Yoshioka ― clinching three spots for the Hinomaru at next year's worlds.
Official practices will continue on Tuesday, February 28.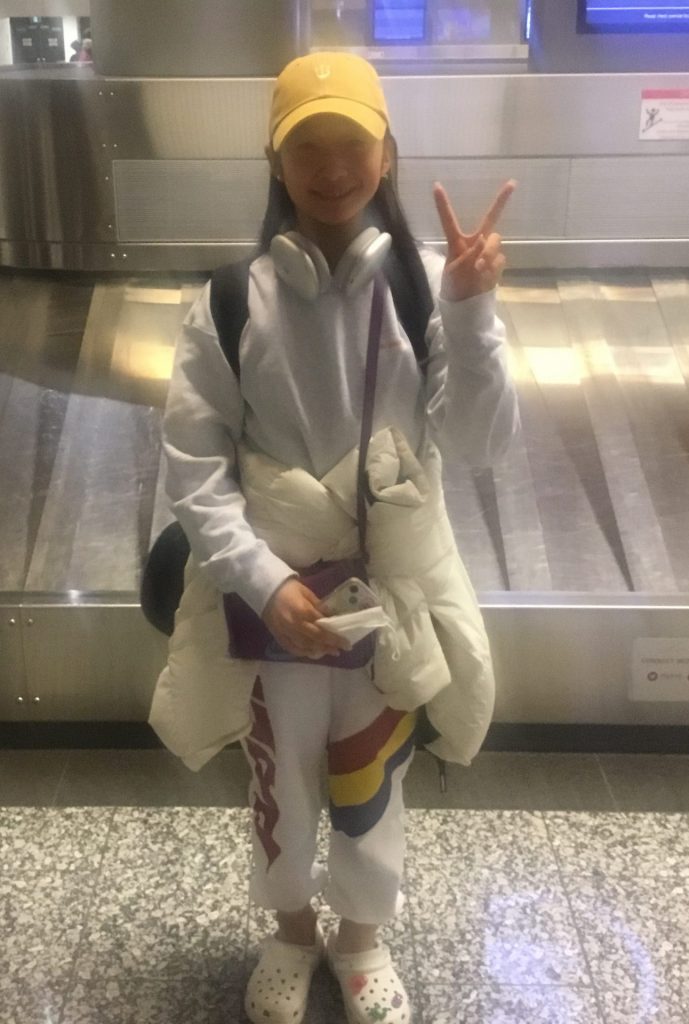 Ice Shavings
The South Korean women's contingent of Yujae Kim, Jia Shin, and Minsol Kwon were on my flight from San Francisco to Calgary on Sunday along with coaches and staff. The trio politely posed for photos I requested after landing.
ISU YouTube announcer Ted Barton was on hand for the opening day of practice and chatted with me for several minutes. With the pandemic impacting the past three seasons in one way or the other, it was the first time I had seen Barton in person since the 2017 Grand Prix Final in Nagoya.
The WinSport Arena complex sits inside Olympic Park, the site of the 1988 Calgary Olympics, and is absolutely huge. There are four rinks side-by-side in the ice hockey and skating venue.
RELATED:
Author: Jack Gallagher
The author is a veteran sports journalist and one of the world's foremost figure skating experts. Find articles and podcasts by Jack on his author page, and find him on Twitter @sportsjapan.