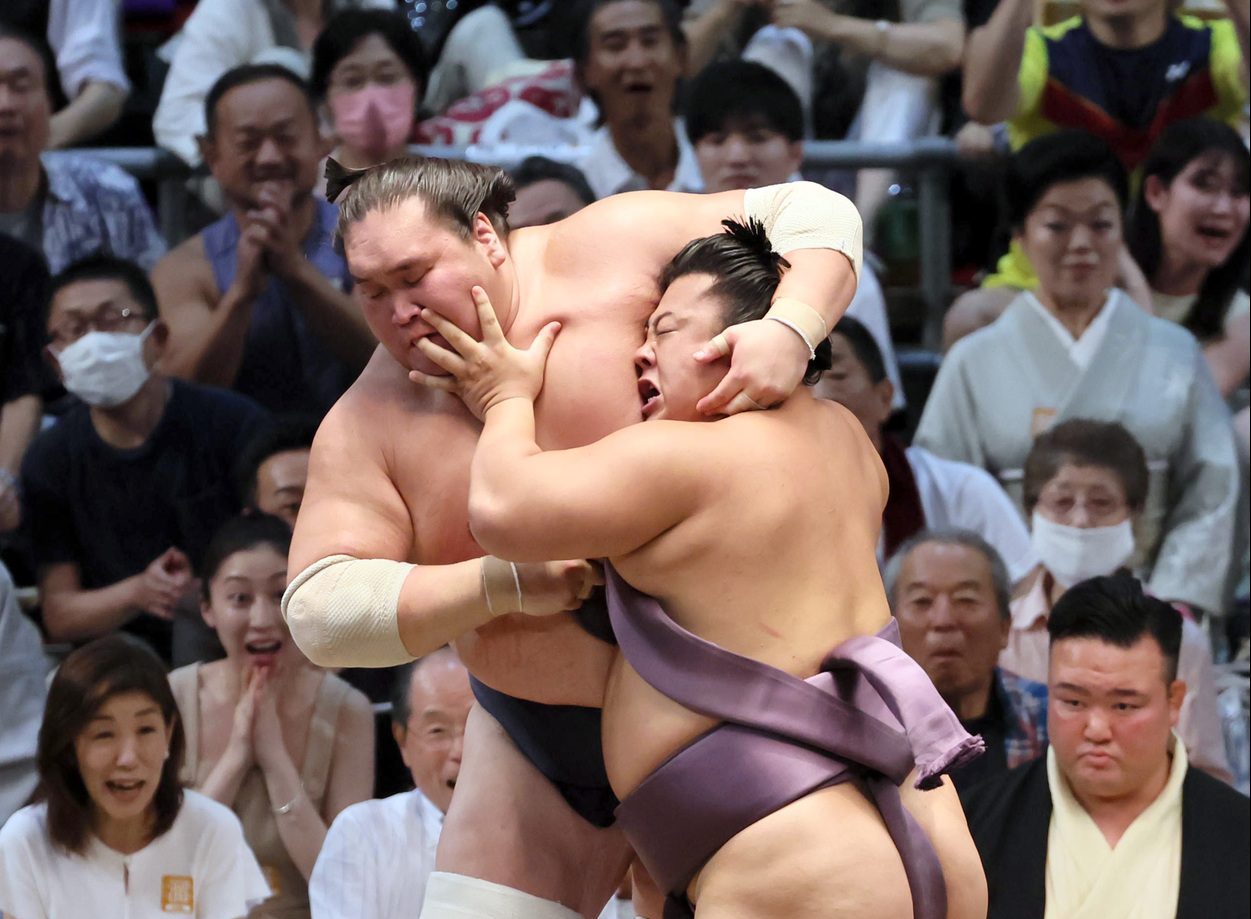 Top maegashira Tobizaru pulled off a massive upset on Tuesday, July 11 when he defeated Terunofuji to hand the Mongolian yokozuna his second straight loss of the Nagoya Grand Sumo Tournament.
In the day's final bout at Aichi Prefectural Gymnasium, Tobizaru was pushed back to the edge by Terunofuji but somehow managed to turn the tables.
With his mawashi coming loose, which worked in his favor, Tobizaru eventually got a firm right-handed grip on the belt of Terunofuji, who was quickly running out of steam in the Nagoya heat.
Terunofuji desperately tried to throw Tobizaru but couldn't get a grip on the loose belt. While he was doing that, Tobizaru attempted a leg kick, which further weakened the yokozuna who has a history of knee injuries.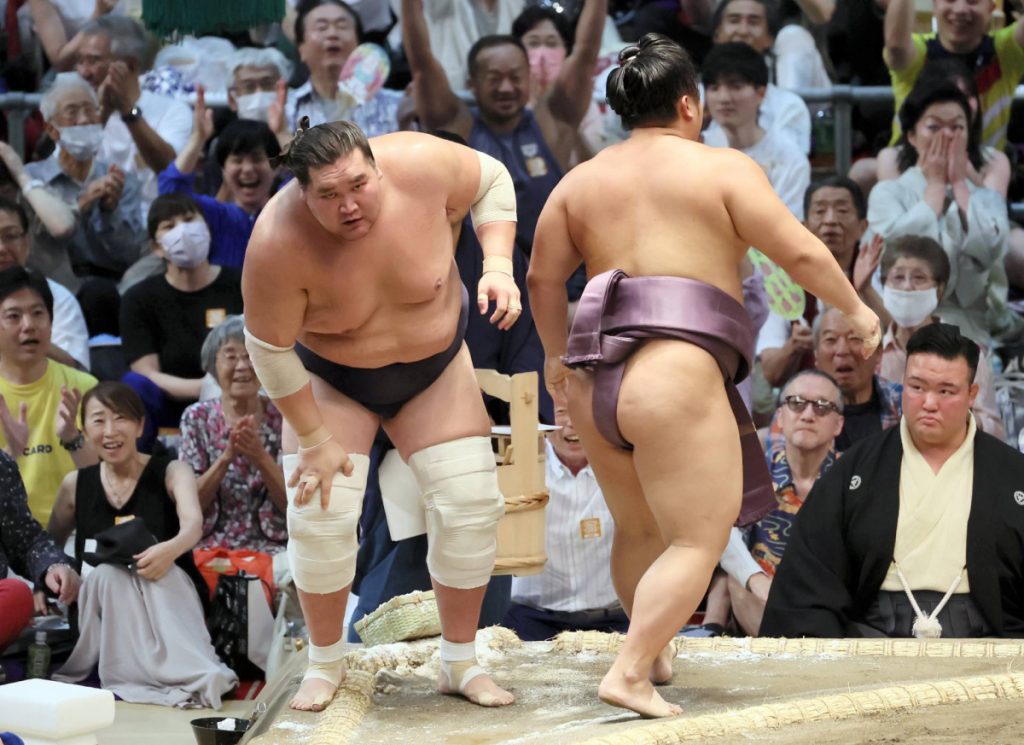 Tobizaru Delights the Crowd
Tobizaru eventually forced Terunofuji to the edge before forcing him out to the delight of the crowd. Both wrestlers, who have records of 1-2, left the ring exhausted.
"I just tried to take advantage of my speed," Tobizaru said. "It was a tough bout but I am happy I was able to get my first win. I'll just try to keep the momentum going."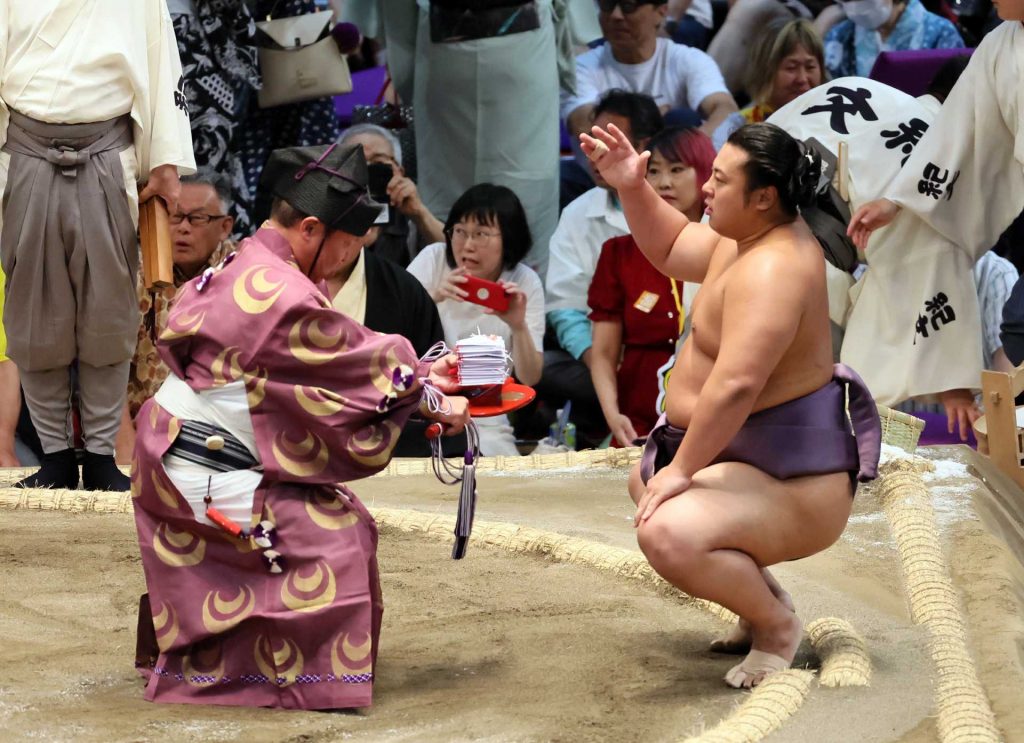 Terunofuji won May's Summer Basho when he finished with a 14-1 record, losing only to rank-and-filer Meisei. 
While it's too soon to write off the grand champion, he looked wobbly after the defeat and will need to turn things around quickly. Terunofuji faces Shodai on Day 4 in what almost feels like a must-win situation.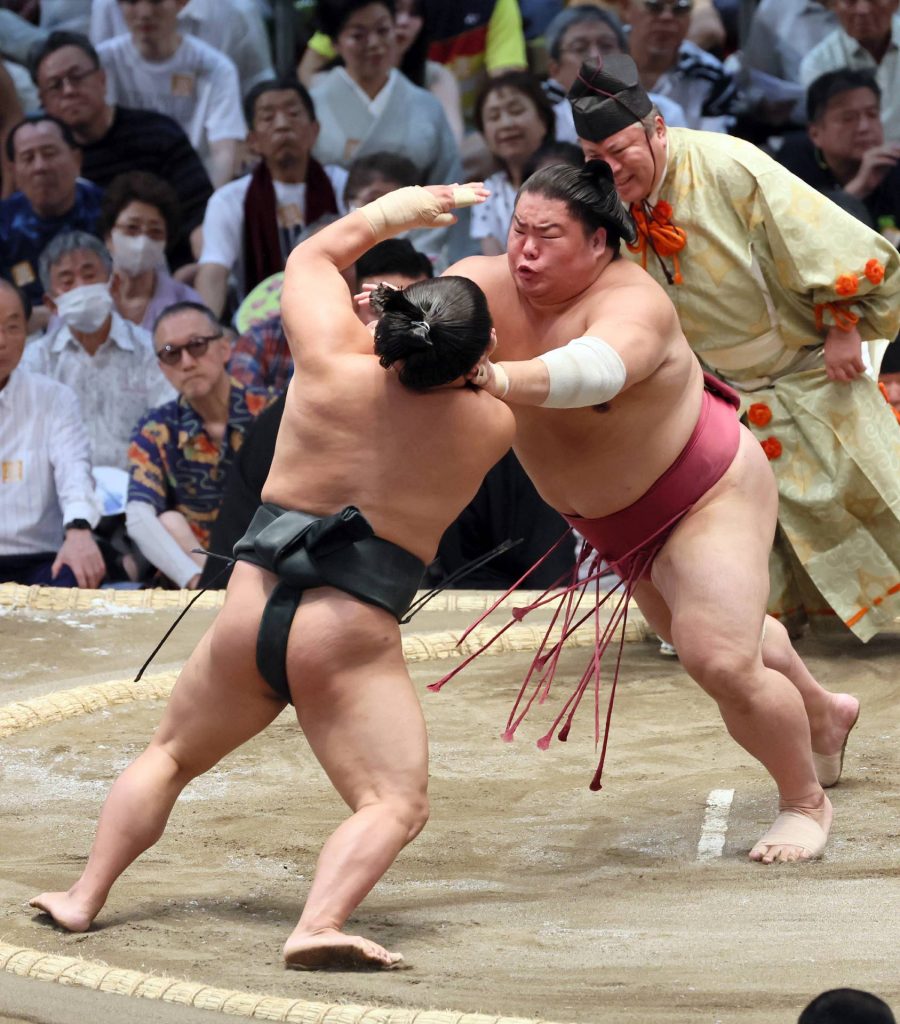 Daieisho Still Unbeaten
In other major bouts, sekiwake Daieisho improved to 3-0 when he used his trademark arm thrusts to the throat to send winless No 3 maegashira Midorifuji backpedaling out of the ring in a matter of seconds.
Top maegashira Nishikigi, who defeated Terunofuji the previous day, improved to 3-0 when he took advantage of bad footwork by sekiwake Hoshoryu (2-1), who slipped after the face-off. 
Daieisho and Nishikigi are among six wrestlers tied for the lead at 3-0.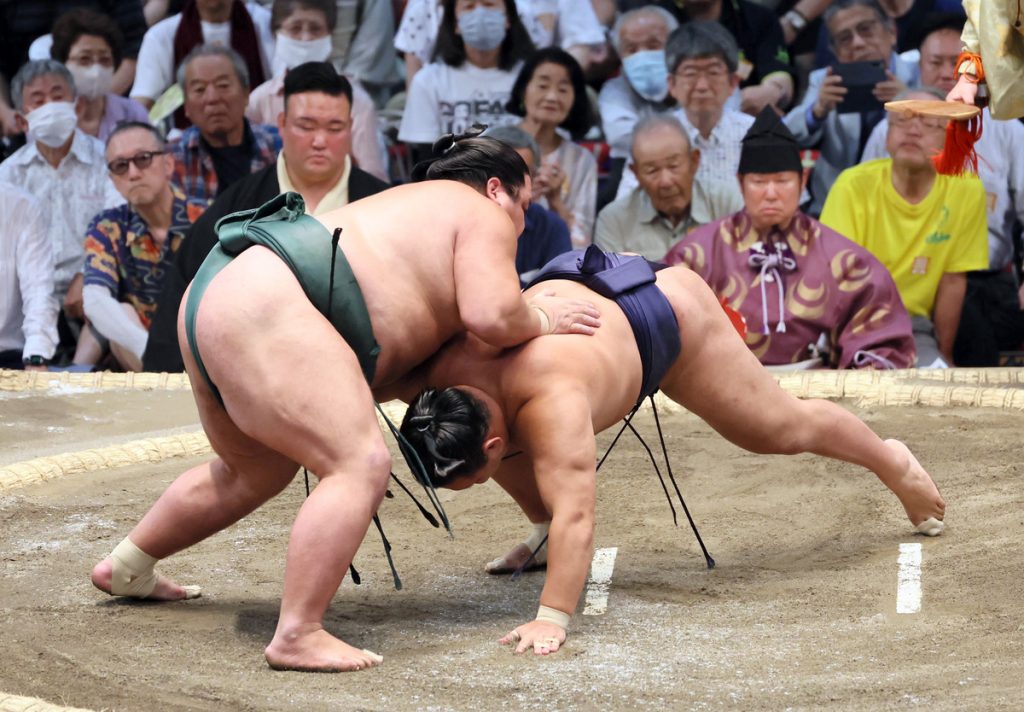 Former ozeki Shodai, a No 2 maegashira, overpowered Wakamotoharu to hand the sekiwake his first loss of the 15-day basho while improving to 1-2.
All three sekiwake grapplers are gunning for promotion to ozeki in the Nagoya tournament and need to finish with strong records.
Former ozeki Asanoyama, fighting as a No 4 maegshira, won his second straight bout to improve to 2-1 when he got a double-handed grip on the belt of Hiradoumi (2-1) and hoisted the fifth-ranked maegashira out.
Seventh-ranked maegashira Takayasu stayed perfect at 3-0 after hauling down Hokuseiho, a No 5 maegashira who dropped to 1-2.
Further down the ranks, rank-and-filers Endo, Nishikifuji and Gonoyama all won their bouts to stay tied for the lead at 3-0.

Author: Jim Armstrong
The author is a longtime journalist who has covered sports in Japan for over 25 years. You can find his articles on SportsLook.