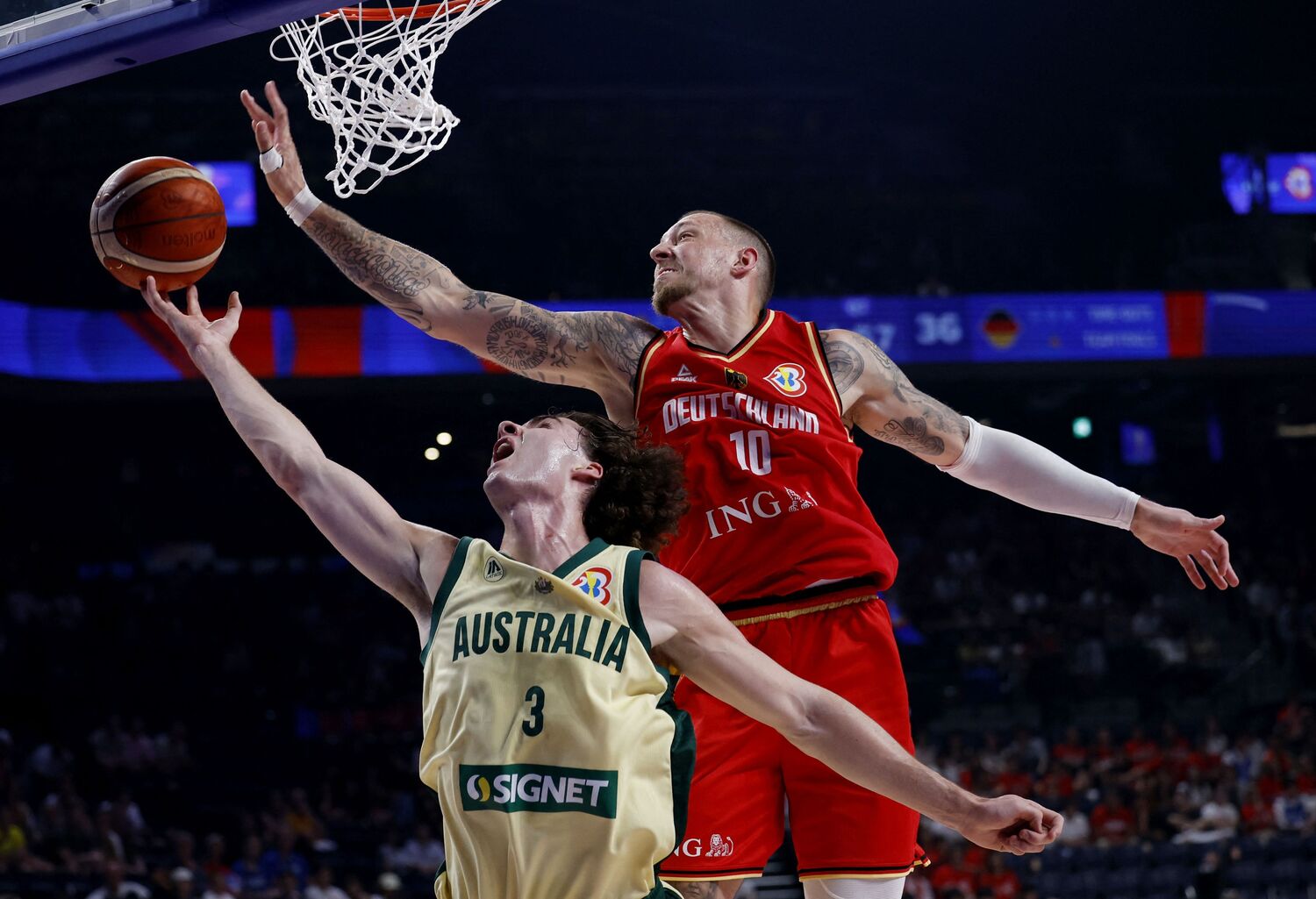 OKINAWA CITY ― In August 2010, Australia thrashed Germany 78-43 at the FIBA World Championship in Turkey. Thirteen years later, the teams had a rematch in the event now known as the FIBA Basketball World Cup.
This time, the result was quite different ― and filled with suspense in the closing moments of a tight game.
Point guard Dennis Schroder made a go-ahead layup with 46 seconds remaining, giving Germany a two-point lead, on Sunday, August 27.
With 31 seconds left, Australia's Josh Giddey drew a foul and went to the free-throw line with a chance to tie the game. Giddey made his first attempt, then missed the second one.
Germany led 83-82 at that point.
Australia's Patty Mills lost possession while dribbling with 7 seconds on the clock. Germany's Johannes Thiemann made a steal and zipped the ball to teammate Maodo Lo, who converted a layup with 2 ticks on the clock.
Germany beat Australia 85-82 at Okinawa Arena, becoming the first Group E team with two victories in this year's tournament.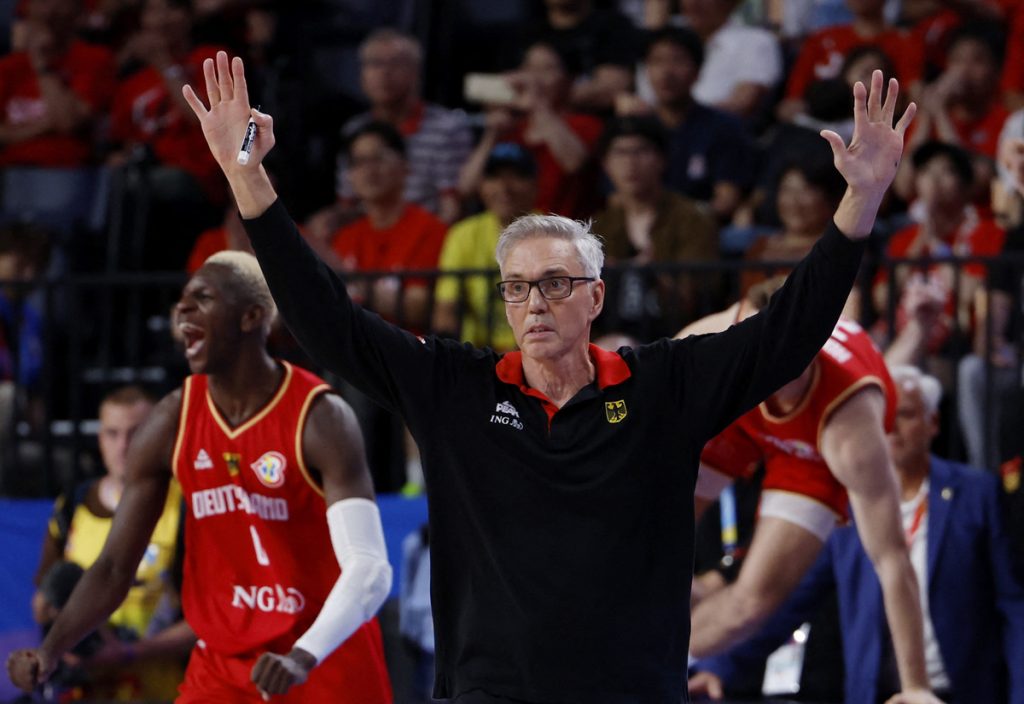 After the game, Germany coach Gordie Herbert said: "I thought, first of all, a real good basketball game, physical, with two really good teams playing. And it came down to one possession at the end of the day.
"I thought that we started the game really well, and we ended it really well."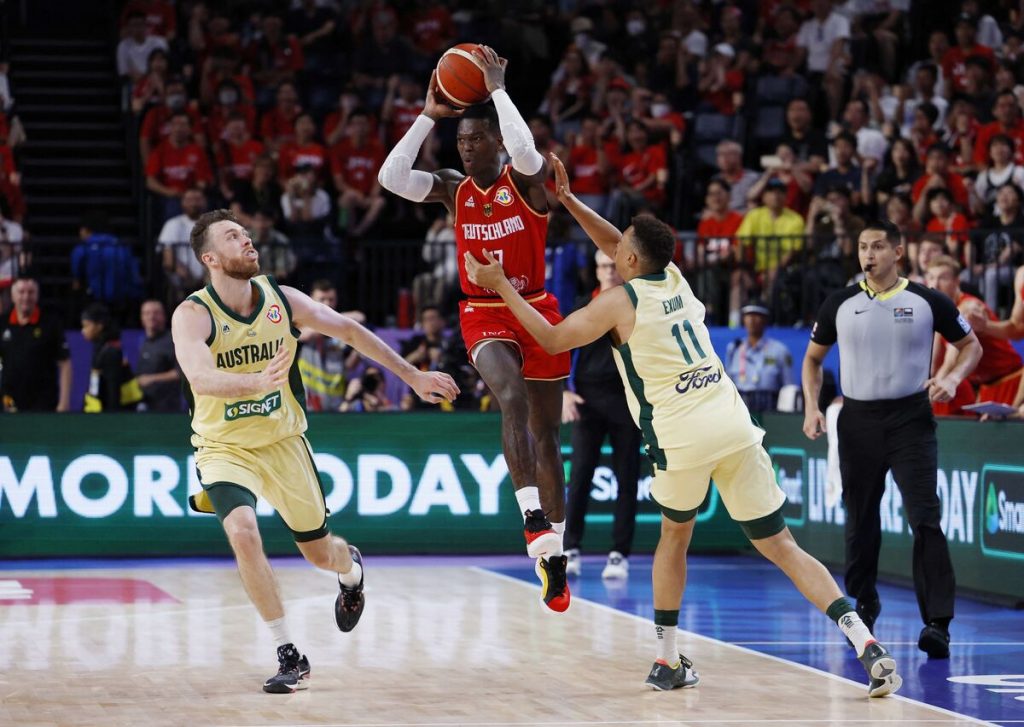 Schroder Ignites Germany
Schroder, a veteran NBA point guard, had a game-high 30 points along with eight assists and four steals. Lo, who joined Italian club Olimpia Milano in July after playing in Germany's Basketball Bundesliga from 2016-23, poured in 20 points on 8-for-12 shooting, including four 3-pointers. Bonga and Daniel Theis both had nine points for Germany, which drained 12 of 15 foul shots.
Australia was 9 of 16 at the free-throw line, and missing more than twice as many foul shots as Germany proved costly.
Mills paced the Boomers with 21 points and six assists, Giddey had 17 and Xavier Cooks, Dante Exum and Duop Reath scored nine apiece.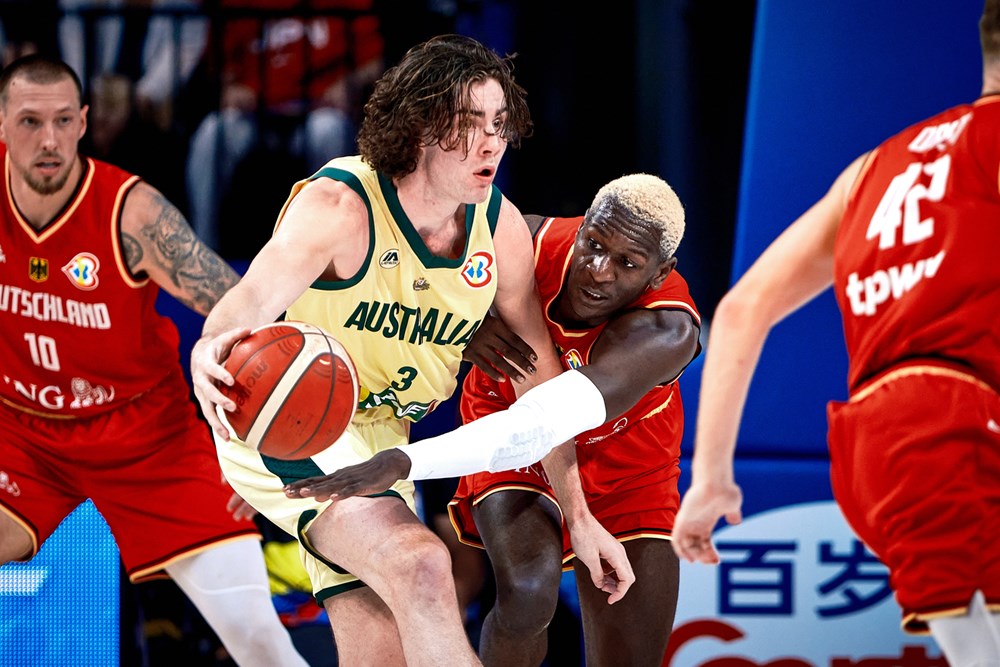 Australia Bench Boss Reacts to Loss
Australia coach Brian Goorjian called it "a real hard loss for us."
The coach added, "I'm proud of the way our guys are competing. We gave ourselves a chance [to win] … and I thought it came down to a couple little things that maybe were out of our control and we were right there. So onward to the next one."
Germany opened the fourth quarter with a 10-0 scoring spurt, but the ebb and flow of the final 10 minutes produced plenty of tense moments for the world's 11th-ranked team.
A Giddey dunk pulled Australia within 74-71 with 5:47 to play in the fourth.
But Germany made a few more big plays down the stretch to seal the win.
Germany Takes Five-Point Lead into Second Half
Fueled by impressive shooting from inside the 3-point arc (12-for-16), Germany led 49-44 at halftime. Schroder piloted the offense with efficient results. He led all scorers with 18 points and five assists before the break.
His playmaking created ample scoring chances for Bonga, Lo and Johannes Voigtmann, all of whom had seven points in the opening half.
For Australia, Mills had 17 first-half points.
Entering Sunday's match, world No 3 Australia and Germany were both coming off double-digit victories in their tournament debuts on Friday.
Australia whipped Finland 98-72. Germany cruised past Japan 81-63.
Up next: Germany faces Finland on Tuesday, August 29 (4:30 PM JST) and Australia takes on Japan in the late game (8:10 PM).
Basketball World Cup Notes
Two Japanese referees are working in the Basketball World Cup: Daigo Urushima, 37, who has been a FIBA official for four years, and Takaki Kato, 35, who has nine years of experience as a FIBA ref.
A total of 44 referees were chosen for the tournament. That list includes Americans Amy Bonner, Blanca Burns and Jenna Reneau, who are the first female referees selected to work at FIBA's quadrennial tournament.
To be chosen as a Basketball World Cup referee involves a meticulous process.

"Those included in the initial long list of referees for FIBA's flagship men's event have been through four and a half months of training with instructors and experts, working on technical, mental and physical preparation, prior to making the final selection of 44 referees," FIBA stated in a press release. …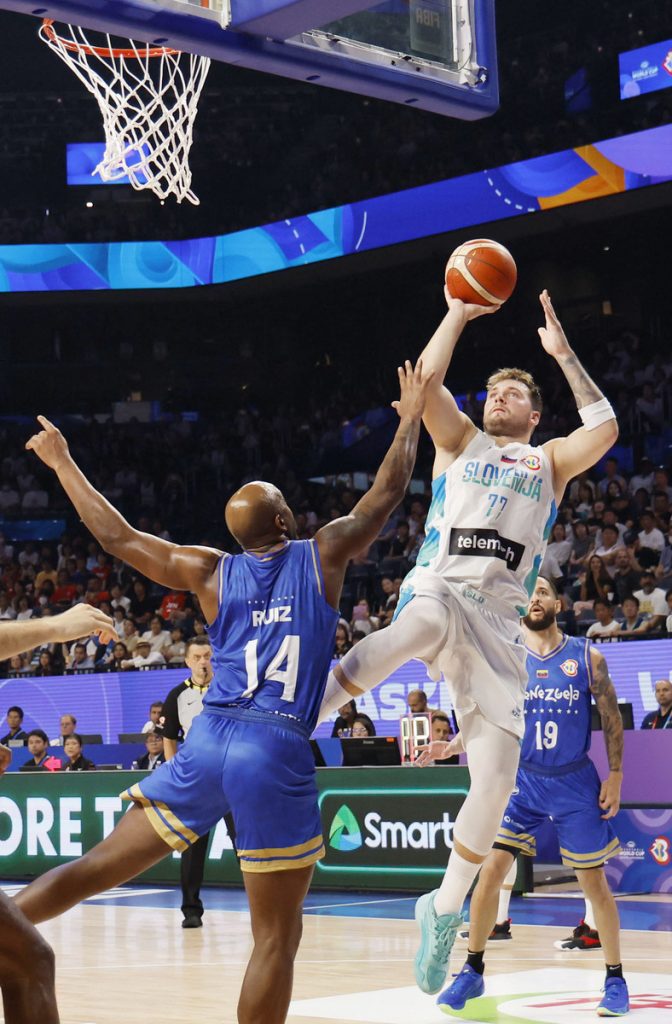 Slovenia superstar Luka Doncic's 37-point effort against Venezuela on Saturday night marked his Basketball World Cup debut. It also checked in at No 4 on the list of most points in a player's tournament debut.

Who is No 1? Greece's Nick Galis dropped 53 points on Panama at the 1986 FIBA World Championship in Spain. (The event was rebranded as the FIBA Basketball World Cup, starting in 2014.)

South Korea's Dong Pa Shin (40 points against Brazil in 1970) and Chung Hee Lee (45 versus Brazil in 1986) are the only other players with more points than Doncic in their tourney debuts.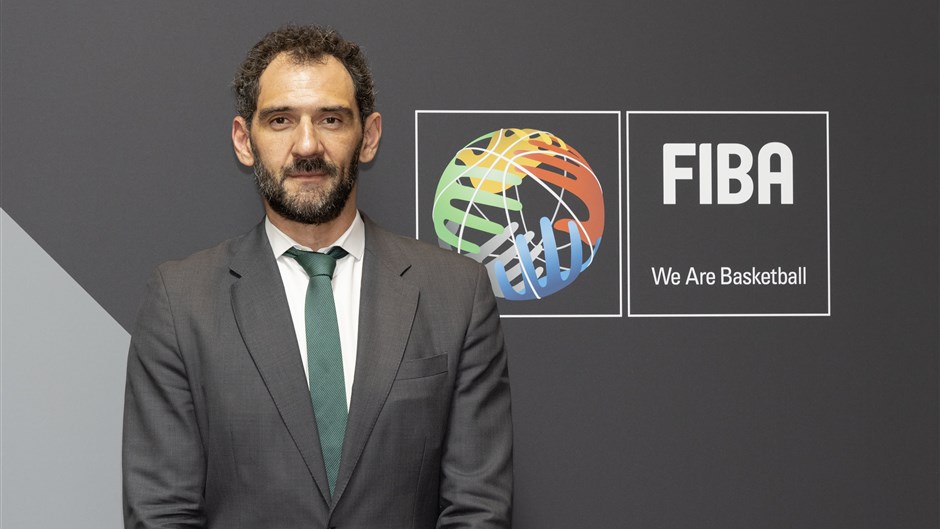 Spotted in the Crowd at Okinawa Arena
FIBA Europe President Jorge Garbajosa and 2023 Naismith Memorial Basketball Hall of Fame inductee Dirk Nowitzki, both of whom played in the 2006 FIBA World Championship in Japan, watched the Australia-Germany match.
Garbajosa helped Spain win the 2006 world title, scoring 20 points against Greece in the final at Saitama Super Arena.
Germany's Nowitzki was the second-leading scorer in the tourney (23.2 points per game).
RELATED:

Author: Ed Odeven
Find Ed on JAPAN Forward's dedicated website, SportsLook. Follow his [Japan Sports Notebook] on Sundays, [Odds and Evens] during the week, and X (formerly Twitter) @ed_odeven.