Grand Champion Terunofuji Bounces Back at Autumn Basho
The lone yokozuna made quick work of Kotonowaka to get back to his winning ways.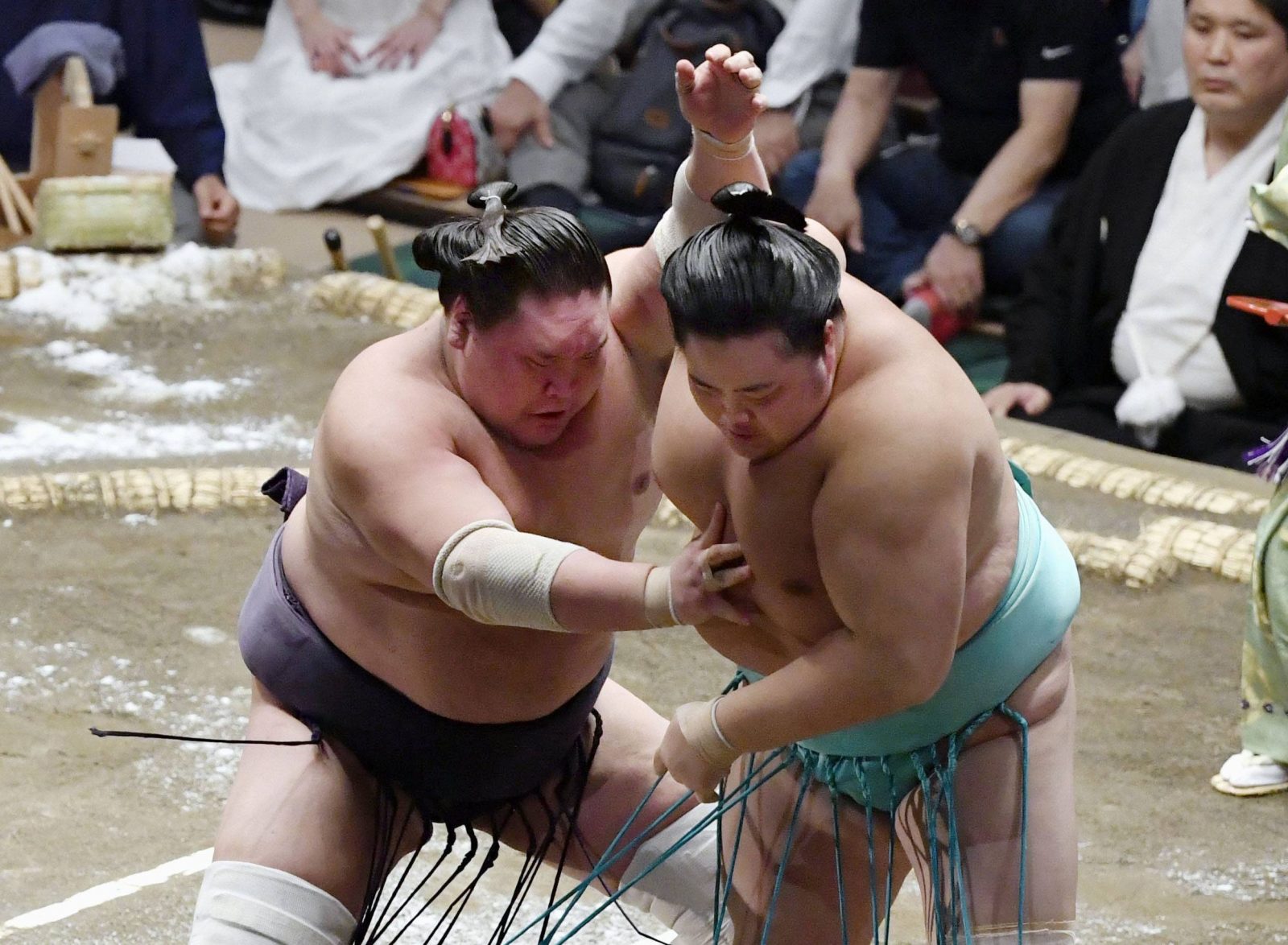 Lone grand champion Terunofuji bounced back from a shock defeat on Day 2 to defeat No. 2 maegashira Kotonowaka on Tuesday, September 13, the third day of the Autumn Grand Sumo Tournament.
After losing to Tobizaru on Monday, Terunofuji was in no mood for any shenanigans by Kotonowaka and came bursting out of the face-off in the day's final bout at Tokyo's Ryogoku Kokugikan.
Mongolian Terunofuji, who is bidding for his eighth Emperor's Cup, prevented the No. 2 maegashira from getting a grip on his belt and used several powerful arm thrusts to send his opponent backpedaling over the straw ridge.
Terunofuji improved to 2-1 while Kotonowaka dropped to 1-2. Six men are undefeated at 3-0 to share the early lead: No. 3 maegashira Tamawashi, sixth-ranked Wakamotoharu, No. 8 Hokutofuji, No. 10 Takanosho, as well as rank-and-filers Oho and Hiradoumi.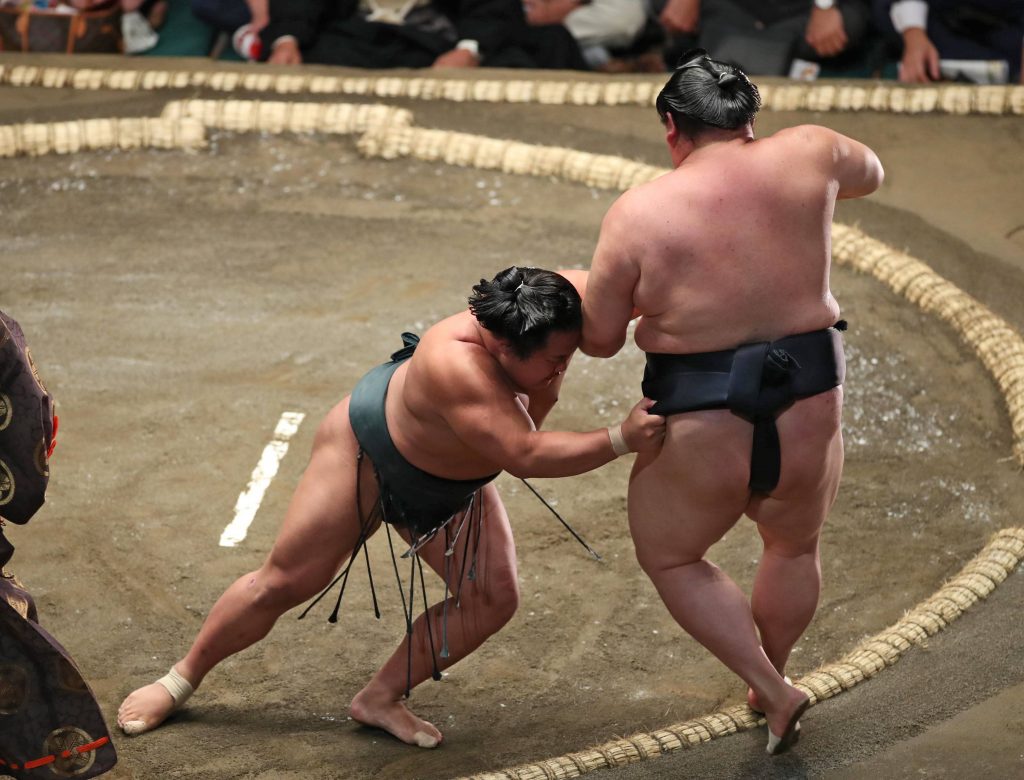 In other major bouts, top maegashira Midorifuji picked up his first win of the tournament when he got a double inside grip and drove ozeki Shodai out over the edge for the textbook yorikiri win.
"I was nervous but just wanted to concentrate on the face-off," Midorifuji said. "I don't really remember much about the bout but to beat an ozeki in the first three days is a huge boost."
Shodai won his opening bout on Day 1 but has now lost two in a row and dropped to 1-2.
Takakeisho Manhandles Tobizaru
Ozeki Takakeisho steamrolled over Tobizaru in a matter of seconds to send the No. 1 maegashira flying off the raised ring with a powerful thrust-out win.
Takakeisho improved to 2-1 while Tobizaru, who pulled off a huge upset over Terunofuji on the previous day, was no match for the ozeki and dropped to 1-2.
No. 2 maegashira Meisei came in low at the face-off and took advantage of a pulling attempt by Mitakeumi before thrusting the ozeki out over the edge to give both wrestlers a record of 2-1.
"I was able to read him well and take advantage," said Meisei, who beat sekiwake Wakatakakage the previous day. "I've worked hard and all the practice is starting to pay off."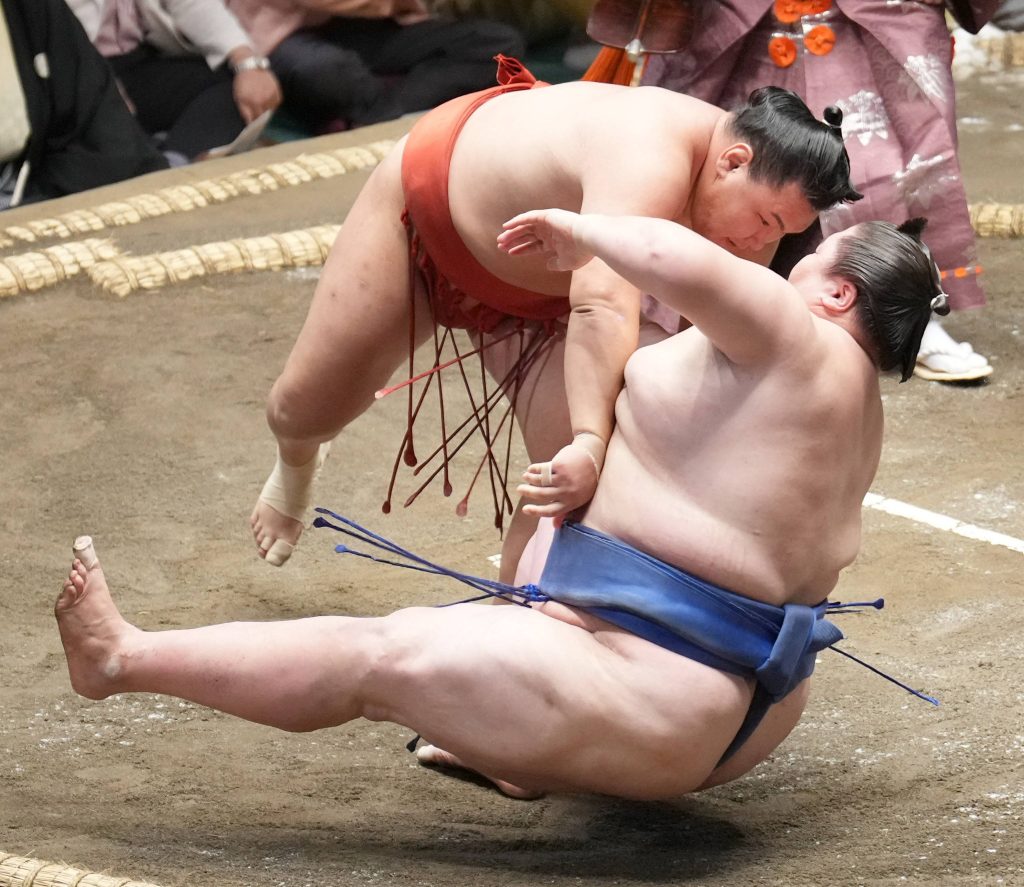 Hoshoryu overcame a 70-kilogram weight difference when he used a perfectly timed leg kick to defeat July tournament winner and fellow Mongolian Ichinojo.
New sekiwake Hoshoryu improved to 2-1 while komusubi Ichinojo was handed his second consecutive loss and fell to 1-2.
Mongolian komusubi Kiribayama improved to 2-1 when he got both arms around Wakatakakage and shoved the struggling sekiwake out to his third straight loss.
Wakamotoharu Remains Unbeaten
Sixth-ranked maegashira Wakamotoharu deployed a backward pivot throw at the edge of the ring to defeat winless No. 5 maegashira Takarafuji and raised his record to 3-0. It was the second time in three days the Arashio stable wrestler has used the technique.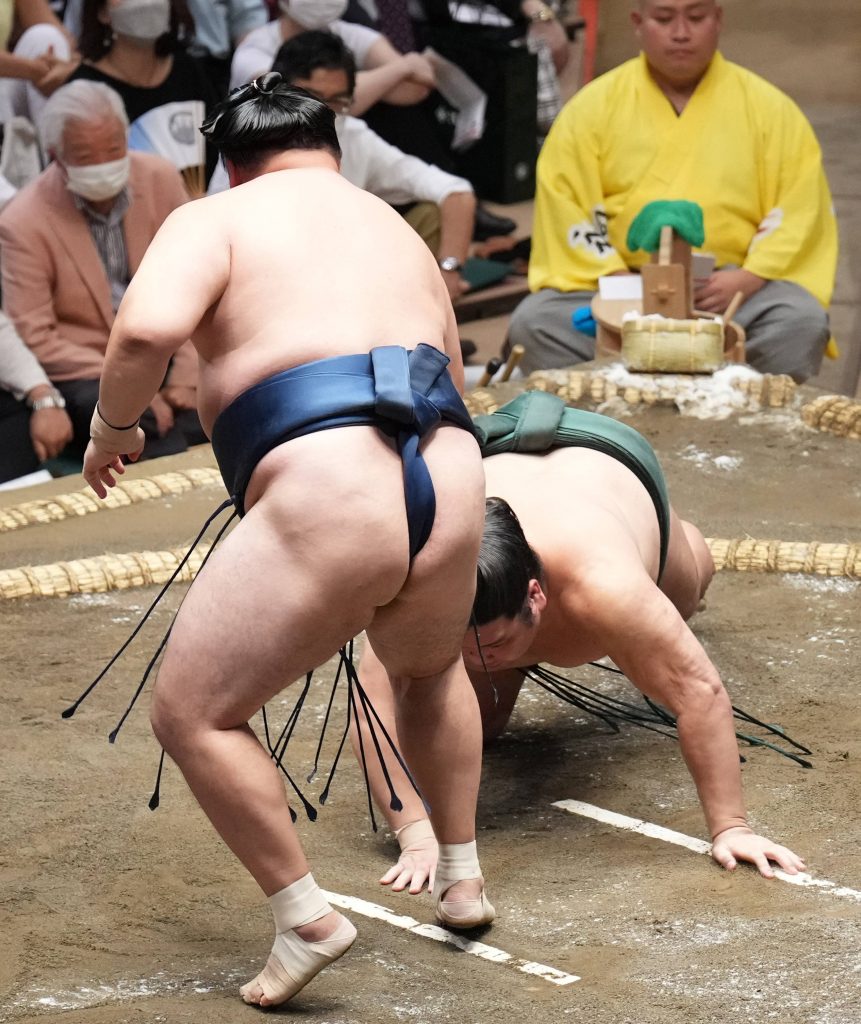 Veteran No. 3 maegashira Tamawashi maintained a share of the lead at 3-0 when he swatted down fourth-ranked Nishikigi, who suffered his first loss and dropped to 2-1.
No. 3 maegashira Ura got into a fierce slap-fest with Daieisho (1-2) and prevailed when he dodged to his side at the edge and swatted the sekiwake out.
After his win, the colorful Ura, who improved to 2-1, raised both arms in a victory pose, something sumo fans love but is frowned upon by sumo officials and the old guard.


Author: Jim Armstrong
The author is a longtime journalist who has covered sports in Japan for more than 25 years. You can find his articles here.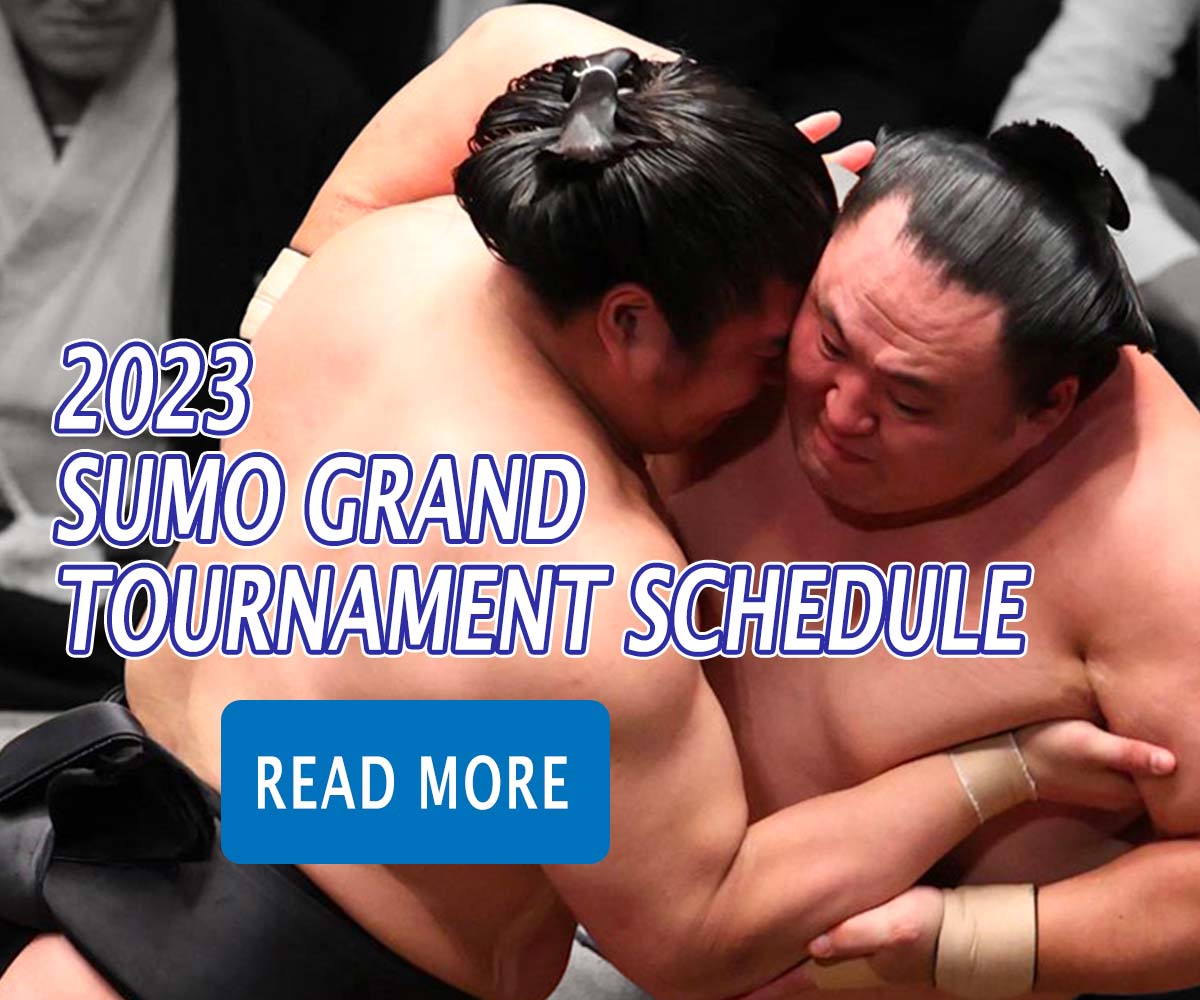 Subscribe to Our Newsletter