Hiroshima Dragonflies on Pace to Shatter Last Season's Win Total
Second-year coach Kyle Milling's club has won 11 of its last 12 games, and the Hiroshima Dragonflies are leading the B.League's Western Conference.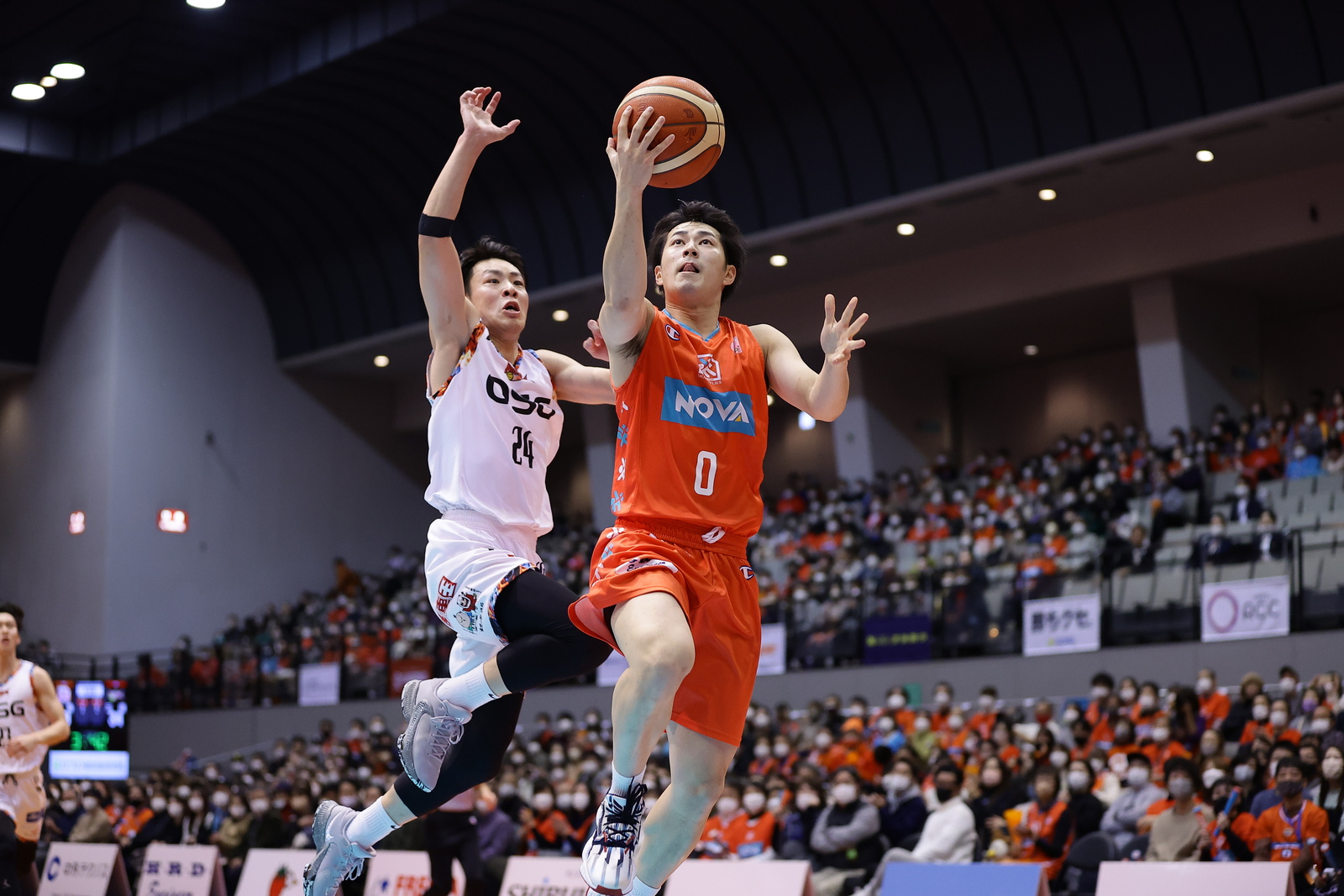 The top four teams in the B.League's Western Conference have all enjoyed remarkable success at their home arenas this season, with the first-place Hiroshima Dragonflies (23-5) holding the top overall record at home (12-1).

The Shimane Susanoo Magic (22-6, 14-2), Ryukyu Golden Kings (21-7, 13-2) and Nagoya Diamond Dolphins (20-8, 12-3) are also vying for supremacy in the eight-team West.
A quick calculation: The West's best squads have a combined 51-8 record at home, winning those games at a 86.4% clip.

The Eastern Conference's best two teams have had similar results while playing in front of their home fans. The Chiba Jets, winners of a league-best 10 straight games, are 24-4, including 14-2 at home.
How about the Alvark Tokyo? They are 22-6, with victories in 13 of their 15 home matches.

Success at home, of course, is an important component of any team's recipe for building a championship-caliber club.
The Dragonflies, who are named after the Miyajima Tonbo dragonfly, earned promotion from the B.League second division (aka B2) after the 2019-20 season. They went 9-46 in their first season in B1, then made a coaching change. Former Yokohama B-Corsairs bench boss Kyle Milling, an American, was appointed the team's new coach.

Milling helped the Dragonflies establish a new identity last season.
As a result, Hiroshima made big strides toward its goal of becoming a title contender, finishing with a 29-28 record in 2021-22.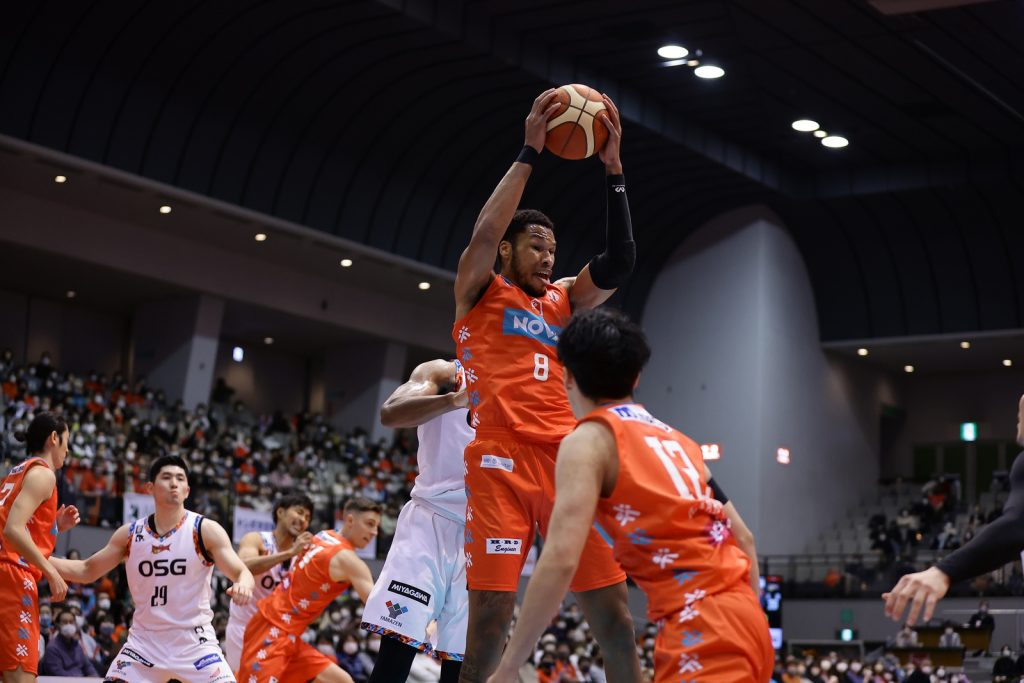 Great Run for the Hiroshima Dragonflies
The Dragonflies have won 11 of their last 12 games, including seven in a row.

They closed out December 2022 with three straight victories, followed by away wins over the Sendai 89ers on January 1 and 2 (92-66, 84-72) and back-to-back home triumphs over the San-en NeoPhoenix on January 6 and 7 (93-81, 84-74).

Kerry Blackshear Jr paced the hosts with 21 points and 15 rebounds in the weekend opener against the NeoPhoenix. Nick Mayo and Naoto Tsuji added 20 and 17 points, respectively.
After the series-opening victory over San-en, Blackshear commented on what he felt was the key to victory: "We were able to build a relationship of trust through communication from our daily practice."

The 208-cm Blackshear played at Virginia Tech (2015-19) and the University of Florida (2019-20) before beginning his pro career with the Israeli Premier League's Hapoel Gilboa Galil. Blackshear averaged 14.8 points and 7.9 rebounds as a rookie in 2020-21, then contributed 13.2 and 6.4 for Turkey's Galatasaray last season.
In the rematch, Dwayne Evans paced the Dragonflies with 26 points, Blackshear poured in 20 and Mayo finished with 14.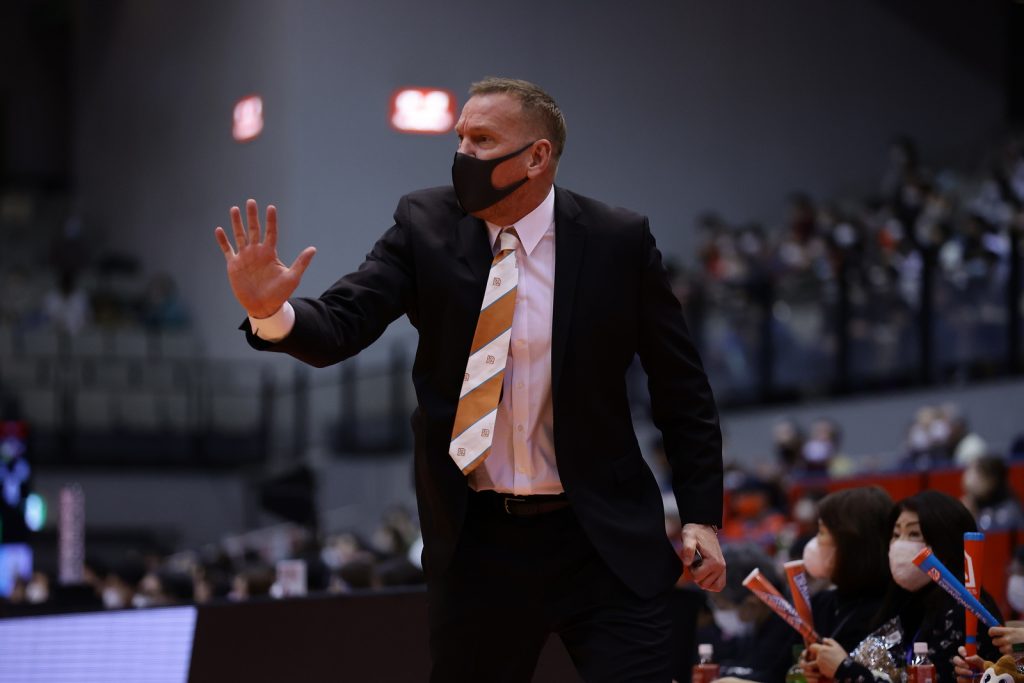 The Coach's View
Reflecting on his team's latest home victory, Milling said his players' determination paid off.
"It was a difficult game," Milling told reporters. "We played four games in the past week and were in a state of fatigue, but the players fought until the end."

Dragonflies guard Ryo Terashima said his team, which led 45-41 at halftime on January 7, found a way to hold off the NeoPhoenix.
"We didn't start out so well," Terashima, who is averaging 11.1 points and 3.7 assists this season, told reporters. "We want to make a good start in order to create a good flow throughout the match. I thought we would fight tenaciously to win."
A Look Ahead
Hiroshima faces the host Osaka Evessa on Wednesday, January 11 in its final game before the B.League's All-Star Weekend in Mito, Ibaraki Prefecture.

After that, a busy month continues for Milling's men with a January 18 clash against the host Shiga Lakestars, a two-game home series against the Alvark on January 21-22 and weekend encounters on the road against the Utsunomiya Brex on January 28-29.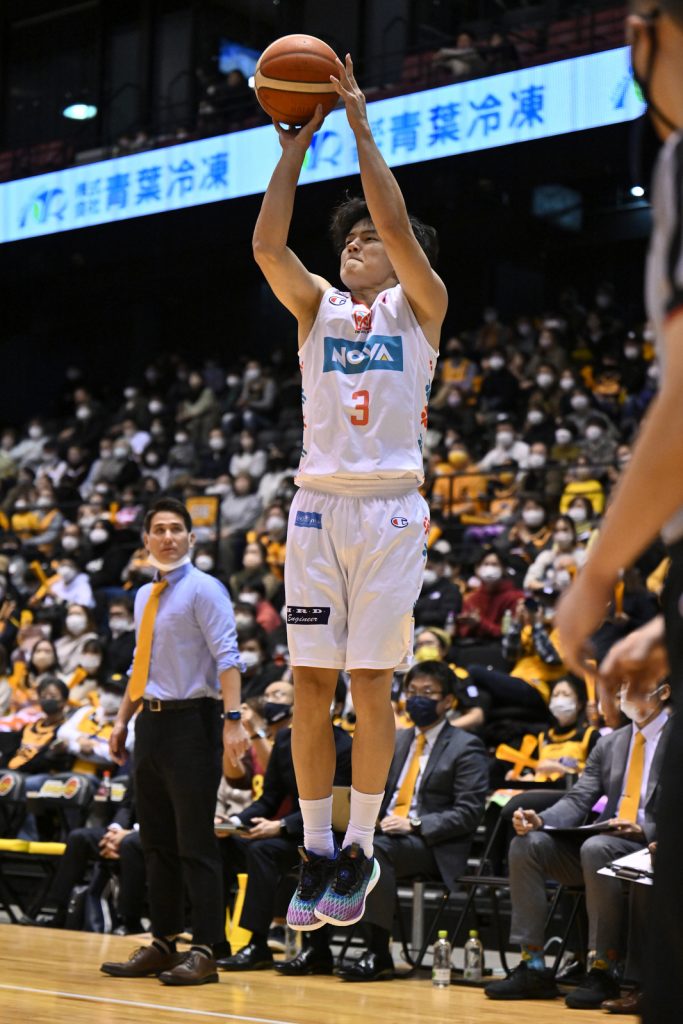 Planting the Seeds for Success
Tsuji, a veteran shooting guard, joined the club in 2021 after playing his entire career for the Toshiba/Kawasaki Brave Thunders in the JBL, NBL and B.League eras since 2012.

Indeed, he'll always have memories of competing for titles for the Kanagawa Prefecture-based team. This includes winning the final NBL crown in 2015-16 and finishing runner-up to the Tochigi (now Utsunomiya) Brex in the inaugural B.League campaign the next season.

Now, it's quite clear that Tsuji is trying to create new memories with the Dragonflies.

And the 2021-22 season proved to be an important step forward for the Dragonflies, according to Tsuji.

Before the current season tipped off in October 2022, Tsuji shared his thoughts with the website Basket Count about his first season in a Dragonflies uniform.
"Last season was frustrating for everyone," the 33-year-old Tsuji told Basket Count. "First of all, we will aim to make many new things happen this season, such as achieving our first championship appearance as a team."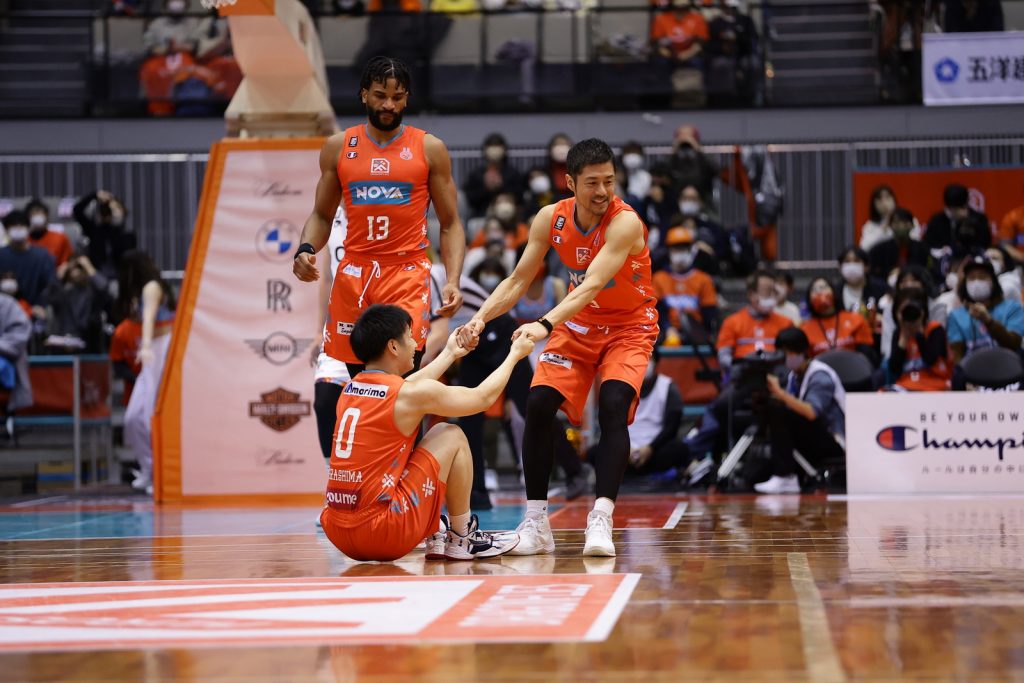 'We Have to Play Harder'
Consistency is a necessary trait for the Dragonflies to soar to greater heights as a team, insisted Tsuji, who has made a team-best 67 3-point shots this season.

"When things were going well, the team defense was working [last season]," he said, according to Basket Count. "So I think the most important thing is how long we can maintain that [intensity]. All the players who have been with us since last season know that we have to play harder to get to the championship."
What a difference a season makes.

When the Dragonflies were holding preseason training camp, it was obvious to Tsuji that "the atmosphere has changed."

"Compared to last season, the intensity of competition within the team is completely different," Tsuji was quoted as saying by Basket Count. "I think that each person has become more aware and responsible."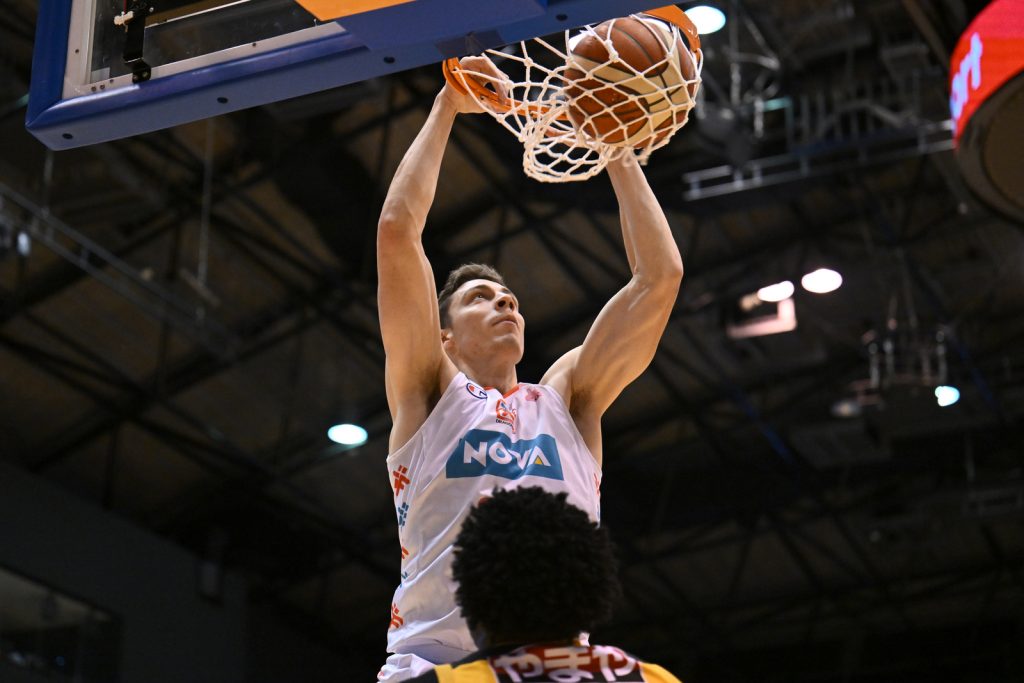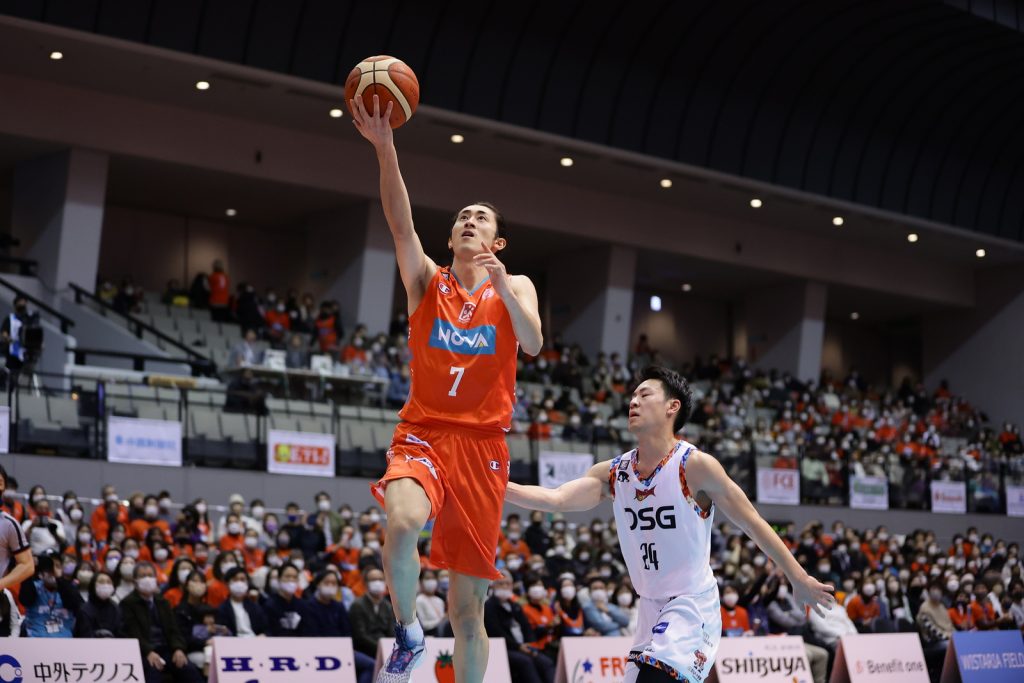 A Roster Takes Shape
Like Tsuji, guards Terashima and Seiya Funyu and forward Mayo, Eastern Kentucky University's all-time leading scorer (2,316), among others are in their second seasons in a Dragonflies uniform. And guard Isaiah Murphy returned for his third season with Hiroshima.
Mayo, who scored 19.0 points per game in his debut season for Hiroshima, is averaging 16.2 in 2022-23.

Evans, who starred for the Golden Kings the past two seasons, helping them win a league-high 49 games in 2021-22 and earn a championship runner-up finish, was a key off-season acquisition. The Saint Louis University alum, who turns 31 on January 24, is the team leader in scoring (17.8), rebounding (9.0) and assists (4.5).

Blackshear's all-around skills have meshed well with the talent and leadership of team captains Tsuji and Terashima, Evans, Mayo, et al. In short, he's one of the B.League's best (and most important) newcomers this season.
Blackshear, who'll celebrate his 26th birthday on January 28, has 11 double-doubles this season. He scored a season-high 30 points against the Levanga Hokkaido on December 18. And he's contributing 15.3 points, 8.5 rebounds, 3.5 assists and 1.3 steals in 28 games.
After starting each of the season's first 11 games, Blackshear has alternated as a starter and a key reserve.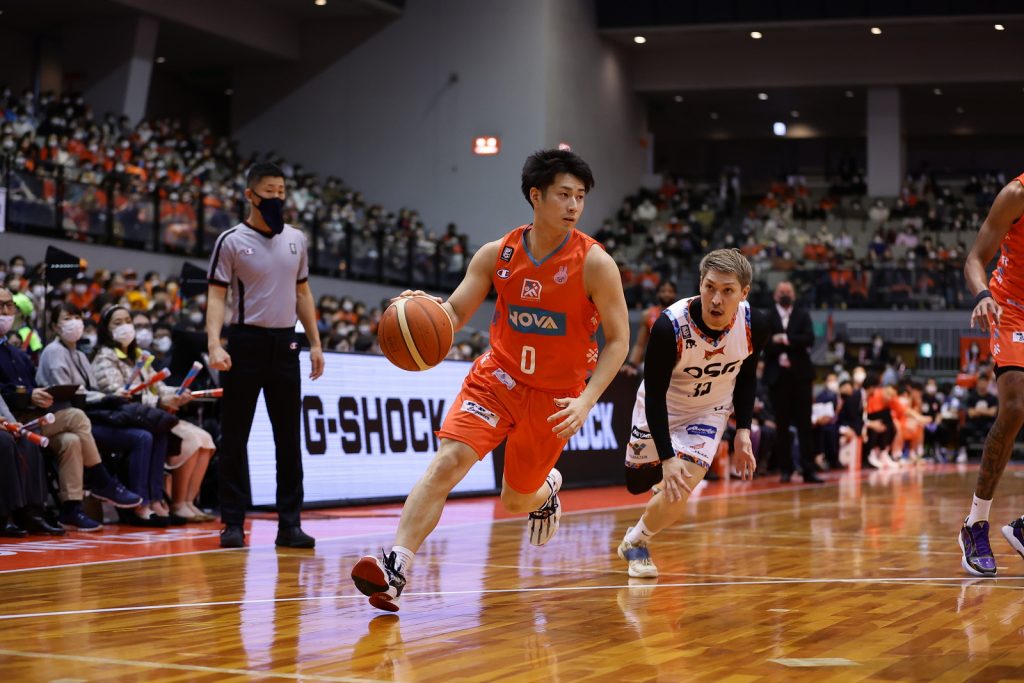 A Rising Star for the Dragonflies
Terashima, known for his daring forays to the basket, has also displayed an impressive shooting touch this season. He dropped 23 points on the B-Corsairs in the season opener on October 1. He also has finished with 20 on three occasions, most recently on Christmas Day against the Akita Northern Happinets.
En route to 20 points on November 19, Terashima made 8 of 12 shots from the floor. And he sank 7 of 11 shots in a 20-point effort versus the Fighting Eagles Nagoya on October 23.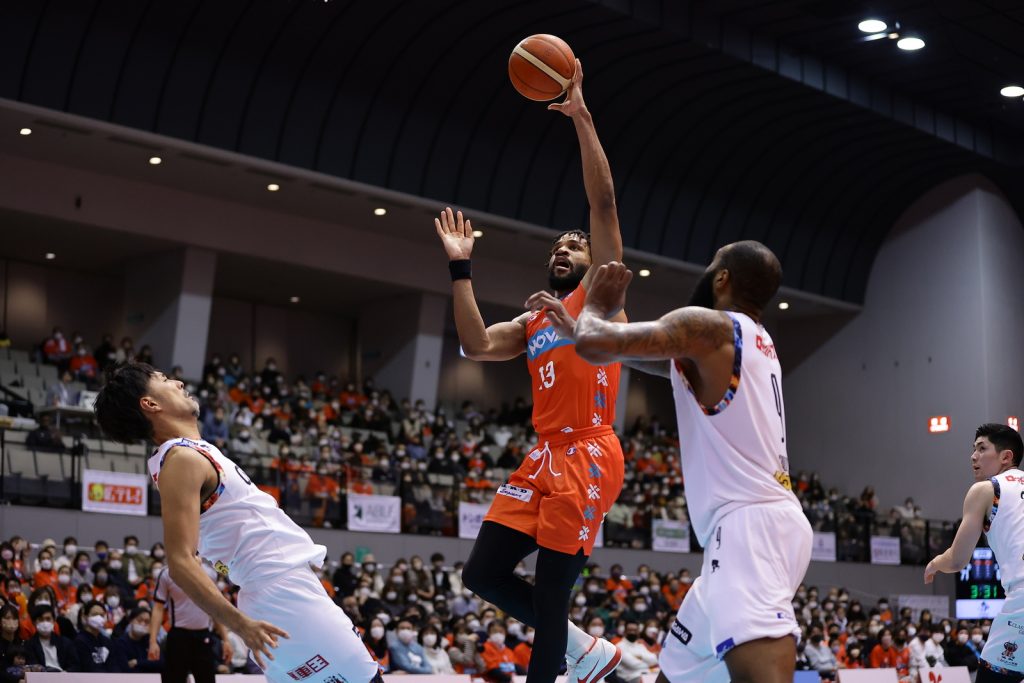 Success Breeds Confidence
Two days before Christmas, Dragonflies general manager Shuji Okazaki discussed the team's ultimate objective this season. He also outlined additional steps the front office is taking to support that goal.
"We aim to win the championship and prepare for possible unforeseen circumstances," Okazaki said in a statement posted on the team's website. "And I look forward to further improvements in team strength from the middle to the second half of the season."

In his assessment of the team's potential, Evans confessed on December 15 that he believes the Dragonflies have taken big steps in the right direction.

"We're building something great here!" Evans tweeted.

A couple quick numbers underscore Hiroshima's key areas of improvement. The Dragonflies averaged 81.2 ppg and allowed 80.9 last season. This season, they're scoring 85.0 and yielding 77.0.
Around the League
Shinshu Brave Warriors guard Yuta Okada averaged 22.8 points in his team's final five games of 2022. Okada scored a season-high 27 points on 11-for-17 shooting against the Utsunomiya Brex on New Year's Eve.

In 27 games this season, Okada, who has made one start, is averaging 13.6 points. He's a valuable spark off the bench for coach Michael Katsuhisa's club.
For the B.League second division's winningest squad, the Altiri Chiba (25-5, including 14 straight wins), veteran guard Kei Sugimoto is the team's indispensable offensive catalyst, leading the club in assists (6.1 per game).

Sugimoto joined the new club in the summer of 2021. He began his career with the Fighting Eagles in 2015 and established himself as a dependable backcourt player at both ends of the floor.

On the challenge of playing for an expansion team, Sugimoto said at the time: "I'm very excited to be a founding member of the team and to be able to build a new history. Although we are in a difficult situation with COVID-19, I'm grateful for the opportunity to play basketball, and excited to meet our fans."

Author: Ed Odeven
Follow Ed on JAPAN Forward's [Japan Sports Notebook] here on Sundays, in [Odds and Evens] here during the week, and Twitter @ed_odeven.