Wizards Forward Rui Hachimura Traded to Lakers
Los Angeles acquired Rui Hachimura, who's in his fourth season in the NBA, in exchange for shooting guard Kendrick Nunn and three future draft picks.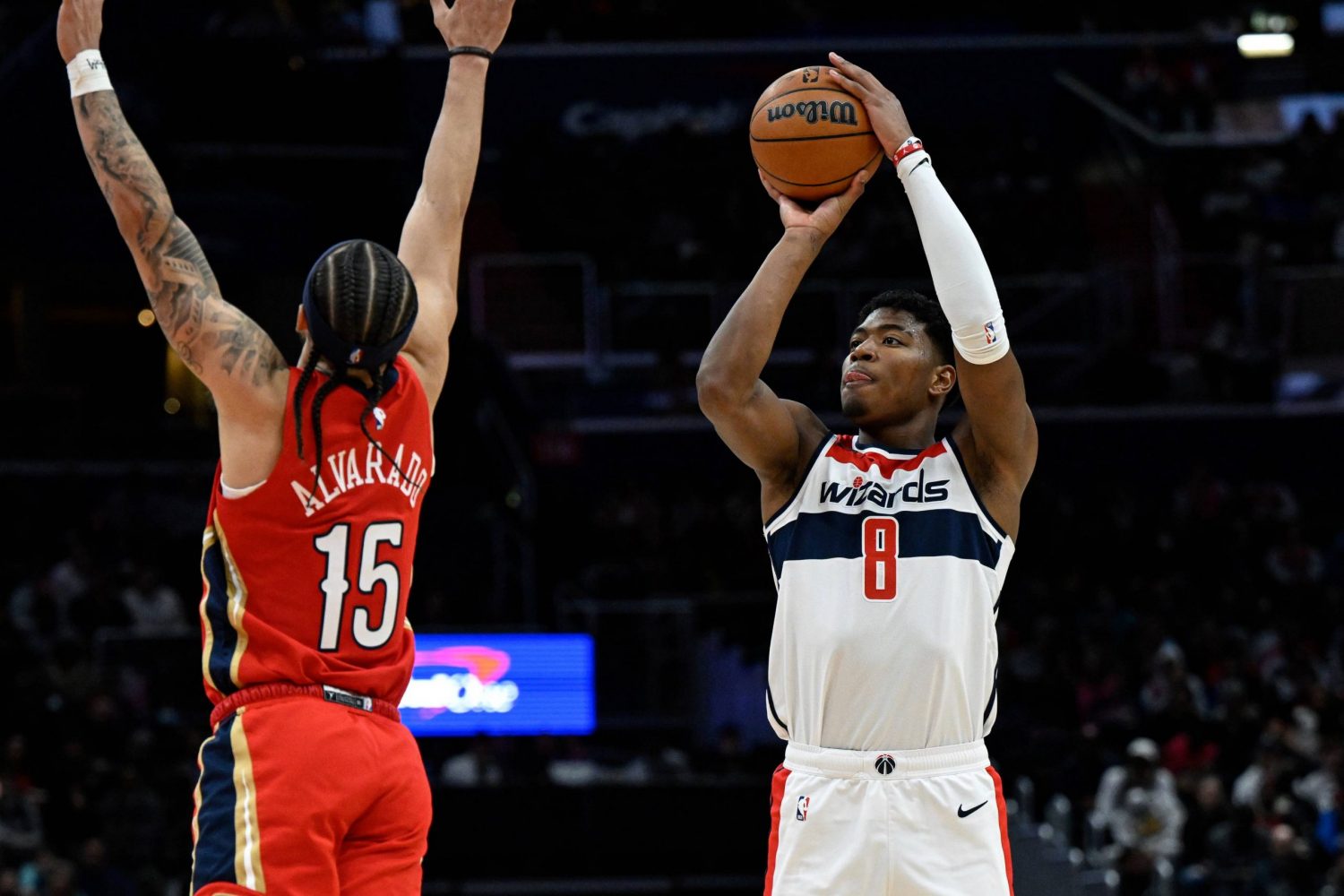 Rui Hachimura is joining the Los Angeles Lakers.

The Washington Wizards dealt the fourth-year pro to the Lakers in exchange for veteran guard Kendrick Nunn and a trio of future draft picks, the NBA teams said on Monday, January 23.
In his final game for the Wizards, Hachimura scored 30 points in a blowout home victory over the Orlando Magic on Saturday, January 21, matching his career-high point total.

Two days later, the Lakers and Warriors hammered out the details to complete the trade, which includes the Wizards receiving the Lakers' 2023 second-round draft selection (from the Chicago Bulls). And in both 2028 and 2029, Washington will receive a second-round pick from Los Angeles.
The NBA trade deadline is February 9.
"We watched Rui grow as a professional during his time here and appreciate his contributions on and off the court," Wizards President Tommy Sheppard said in a statement.

Sheppard added, "We wish him the best as he begins a new chapter in Los Angeles."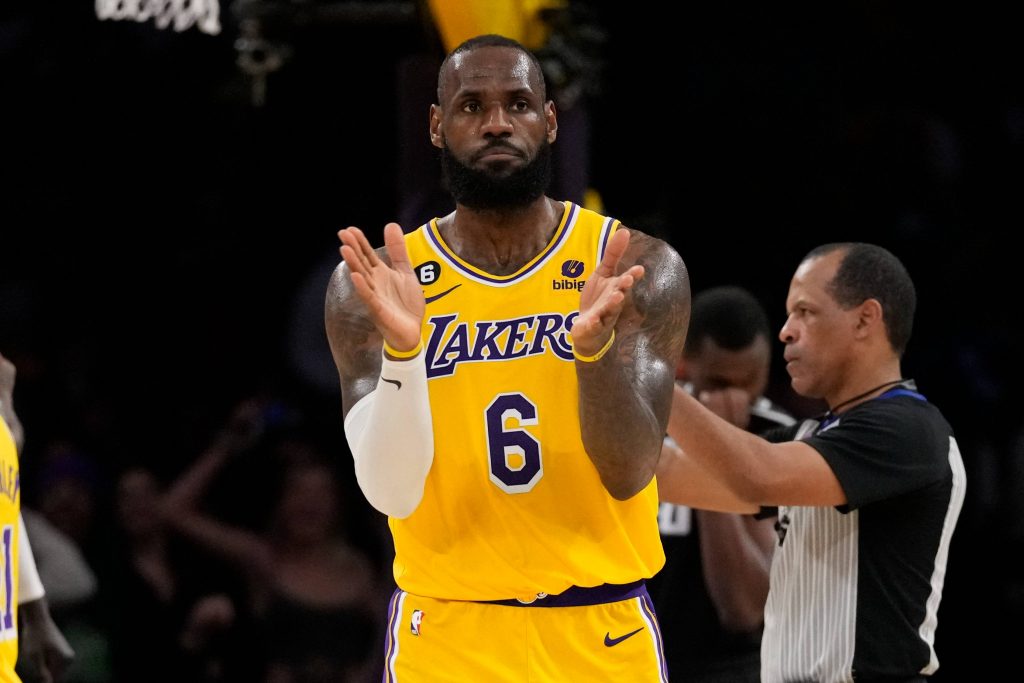 The Wizards (20-26) are in 12th place in the Eastern Conference, while the LeBron James-led Lakers (22-25) are 12th in the Western Conference. Both teams are hoping to move up in the standings and qualify for the playoffs or the play-in tournament (for the 7th-through-10th place clubs) in their respective conference.
Adding Depth for the Lakers
Lakers general manager Rob Palinka said the acquisition of the 203-cm Hachimura will augment the team's mix of wing players.
"Adding both size and depth to the wing position has been a goal, and the chance to accomplish that by acquiring a player with Rui's two-way skills and upside was an opportunity that doesn't present itself often," Pelinka said in a statement.

"We want to thank Kendrick Nunn and his family for his time as a Laker, and we wish him nothing but the best in the future."
Nunn, an undrafted player who attended the University of Illinois (2013-16) and Michigan's Oakland University (2017-18) before launching his pro career with the NBA G League's Santa Cruz Warriors in 2018, played for the Miami Heat from 2019-21.

As an NBA rookie, Nunn scored 40 points in a preseason game. He averaged 15.3 points per game in the pandemic-shortened 2019-20 season and was named to the NBA All-Rookie First Team. The Heat finished as the championship runner-up to the Lakers in the NBA bubble at Walt Disney World in Florida.

Nunn signed a two-year, $10 million USD (¥1.3 billion JPY) deal with the Lakers before the 2020-21 season. But he sat out the entire season due to a right knee injury. He is averaging 6.7 points and 13.5 minutes in 39 games (two starts) this season.
Hachimura Lost Starting Role in 2021
He was the first Japanese-born player to be drafted in the first round of the NBA Draft (No. 9 overall in 2019). A Gonzaga University product, Hachimura appeared in 177 of 272 regular-season games during his tenure with the Wizards.

The injury-prone forward, who was born in Toyama, averaged 13.0 points, 5.1 rebounds and 1.4 assists as Wizard. He was an NBA All-Rookie Second Team selection in 2019-20.

This season, Hachimura is averaging 13.0 points, 4.2 rebounds and 1.2 assists in 30 games.
Since the start of the 2021-22 season, when Wes Unseld Jr took over as head coach, Hachimura played in 72 games for Washington, making just 13 starts. He missed the first 39 games last season due to undisclosed personal issues.

Hachimura started all 105 games in his first two NBA seasons under former Wizards head coach Scott Brooks.

Kyle Kuzma, a 27-year-old former Laker, has started 45 games at power forward this season and is one of the Wizards' best all-around players. He's averaging a career-high 21.8 points per game.
Hachimura Grew Frustrated in Washington
In the run-up to the trade, Hachimura said he was unhappy in his role with the Wizards, who did not finalize an agreement for a new contract with him before the season tipped off in October.

"I just want to be somewhere that wants me as a basketball player, and I want to be somewhere that likes my game," Hachimura was quoted as saying by The Associated Press on January 21.
Hachimura, who is making $4.91 million USD (about ¥640 million JPY) this season, becomes a restricted free agent this summer.
Since he was drafted in the summer of 2019, the Wizards dedicated staff, including bilingual Japanese reporters, and resources to promote Hachimura and the team in Japan.

The culmination of those efforts was seen before the current NBA season tipped off.
Hachimura appeared in both of the Wizards' preseason games against the reigning NBA champion Golden State Warriors on September 30 and October 2, 2022, at Saitama Super Arena. Fans cheered enthusiastically for him throughout the NBA Japan Games.
RELATED:
Author: Ed Odeven
Find Ed on JAPAN Forward's dedicated website, SportsLook. Follow his [Japan Sports Notebook] on Sundays, [Odds and Evens] during the week, and Twitter @ed_odeven.