[NOTES on a SCORECARD] Rui Hachimura's Days with Wizards Appear Numbered
Washington's Rui Hachimura has missed 46% of his team's games in four NBA seasons. Repeated absences have cast a shadow over what was a once promising career.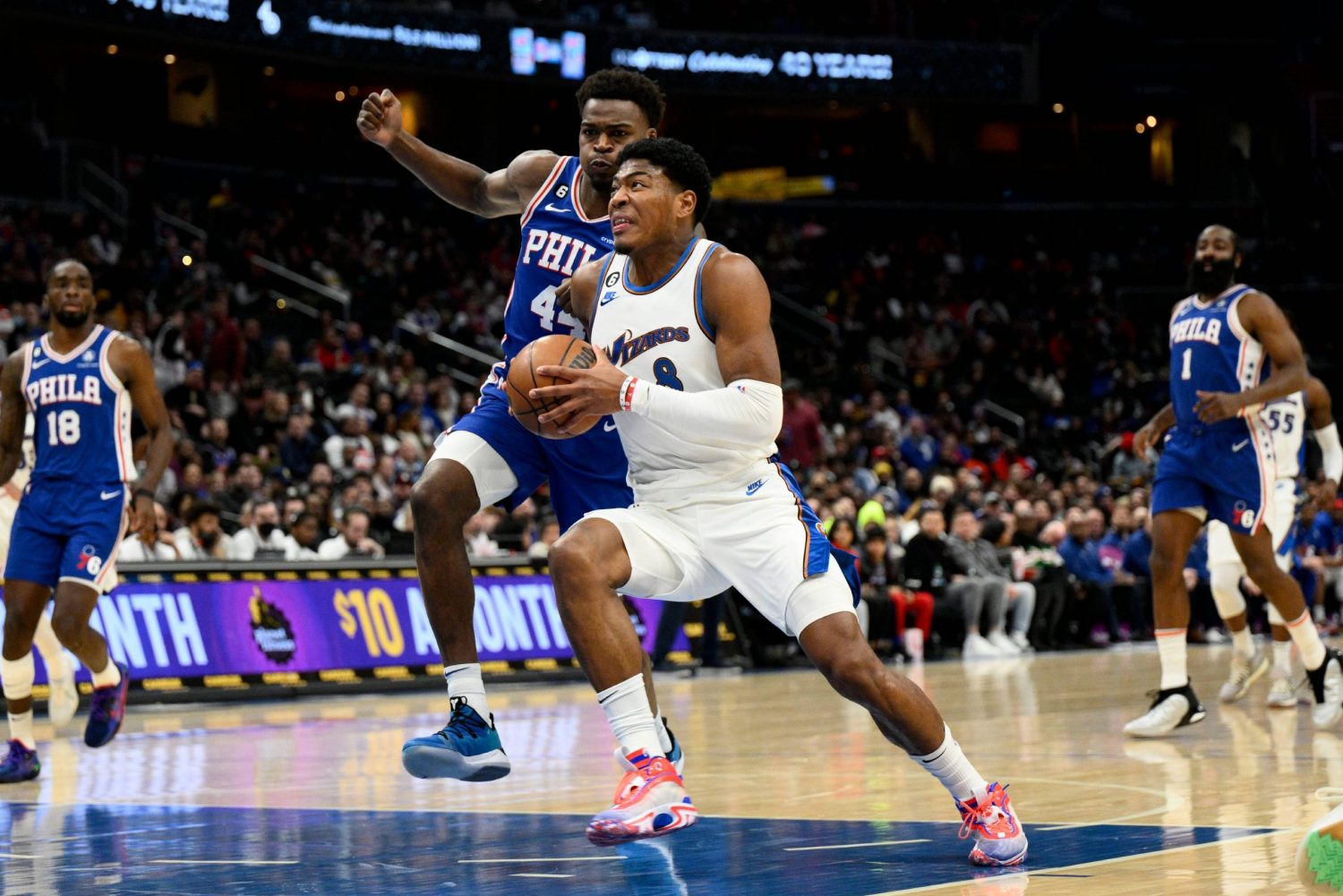 Rui Hachimura recently returned to the Washington Wizards after missing 16 games with a bone bruise on his right ankle. To date this season, the 24-year-old forward has played in just 19 of the team's 35 games.
After getting off to a fine start in his rookie season (2019-20), Hachimura suffered a serious injury when he was accidentally kicked in the groin by teammate Isaac Bonga, who was going for a rebound. Hachimura ended up missing 34 games that season but still made the NBA's All-Rookie Second Team.
In his second season, Hachimura missed 35 more games due to injury and illness.
Last season, the Toyama native sat out the team's first 39 games with what was described as a "mental health" break after the Tokyo Olympics.
In three-and-a-half NBA campaigns, Hachimura has not played in 124 of the Wizards' 269 games or 46% of the team's contests (through Tuesday, December 27) while on a contract that paid him an average of $5 million USD (¥669 million JPY) per season.
Regardless of the cause of the injuries or issues, NBA teams want dependability with their players. Unfortunately, Hachimura's repeated absences have cast a shadow over what was a once promising career.
Decreased Playing Time for Hachimura
After starting every game he played in during his first two seasons with Washington, Hachimura has started in just 13 the past two seasons. He averaged approximately 30 minutes per game during his first two seasons, but just 23 the past two.
It appears the Wizards have finally run out of patience with 203-cm Hachimura, who was a first team All-American at Gonzaga in his final season there before being selected as the ninth overall pick in the 2019 NBA Draft.
Veteran NBA writer Marc Stein, who has more than 1.4 million Twitter followers, reported on his Substack on December 22 that the Wizards made an offer to the Phoenix Suns for forward Jae Crowder "that was believed to be centered on forward Rui Hachimura." Phoenix rejected the offer, but if true, it shows that the Wizards have come to realize that it may be time to move on from Hachimura, who has averaged 12.9 points and 5.2 rebounds per game in his career.
There was great excitement in Washington when the Wizards drafted Hachimura, with the team hiring Japanese staff to help promote him. The Wizards even played two preseason games against the Golden State Warriors in Saitama this fall.
That is all well and good. But if Hachimura continues to miss large amounts of games, he is going to find his NBA career winding down in a hurry, and could end up playing in Japan's B.League in short order.
Forecasting Ohtani's Next Team, Huge Payday
Shohei Ohtani's future will be the topic of a lot of conversation as he enters the final MLB season before he can become a free agent. The 28-year-old two-way star will make $30 million USD (¥4 billion JPY) in the 2023 campaign with the Los Angeles Angels.
Author Robert Whiting, who has written many books on Japanese baseball, looked into his crystal ball on his Substack recently and gave his prediction on which team he thinks Ohtani will end up with.
"I predict he will sign with the San Francisco Giants," Whiting stated. "He won't stay with the Los Angeles Angels because he wants to win and the Angels don't have the necessary ingredients."
Whiting continued his prediction by adding, "He won't go to the New York Yankees or another East Coast team because I don't think he likes the weather or the environment. [And] he won't go to the Dodgers because that would be an in-your-face insult to Anaheim fans."

The author went on: "He won't go to San Diego because Yu Darvish is there and Ohtani wants to be the only Japanese on the team. Seattle is out because that is Ichiro [Suzuki] territory. Oakland is out, because, well, it's Oakland.
"I think he will sign with the San Francisco Giants who need talent desperately and are loaded with money. Ten years at $500 million (¥3.73 billion JPY). San Francisco has a thriving Japanese-American community, so Ohtani will fit right in."
Inoue-Butler Bout a Challenge for Fans to View
It was great to see Naoya "Monster" Inoue unify the bantamweight title with his 11th-round knockout victory over Britain's Paul Butler on December 13 at Tokyo's Ariake Arena. However, it would have been even better if fans could have seen the bout on a prominent video platform.
The fight was only available on a couple of pay-per-view services in Japan. And at some point, fans become reluctant to have to register for a new service and supply their credit card details for a one-off event.
Amazon Prime Video has telecast several prominent fights recently in Japan. It is a pity that the Inoue-Butler contest was not one of them.
RELATED:
Seeing Pele Play in Person an Indelible Memory
As legendary Brazilian soccer superstar Pele battles kidney and cardiac issues in a Sao Paulo hospital at the age of 82, memories have taken me back to the night I saw the legend play in person. It was in 1968, when I was 6 years old.
My father took me to the Oakland Coliseum, then a new facility, to watch Pele's club team Santos take on the Oakland Clippers of the North American Soccer League. At the time, my father coached soccer on the collegiate level and was the official scorer for the Clippers at their home games.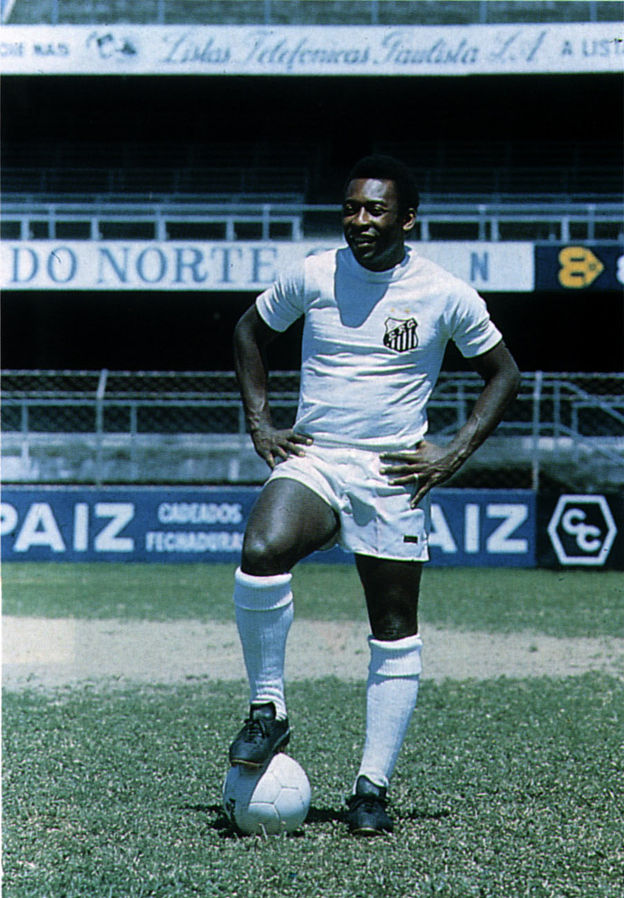 Pele, who was 27 and at the height of his powers, didn't disappoint. He scored two goals as Santos beat the Clippers 3-1. One thing I recall clearly was how the Clippers took the lead in the first minute, much to the shock of the crowd.
It is amazing how seeing something fantastic like Pele play can remain seared in your memory forever. Decades after that night in Oakland, I ran into one of my father's former players, a Spaniard named Jose Amessa, who also was at the game. He too vividly recalled the details of the contest and seeing Pele in action as if it happened just yesterday.
Hanyu Showing JSF How It is Done
Leave it to Yuzuru Hanyu to take skating to even greater heights.
Tickets for the retired skating superstar's upcoming show "Gift" at Tokyo Dome on February 26 are expected to sell out quickly.
The two-time Olympic champion will put on a solo performance on a rink set up on the field of the stadium in front of a huge crowd. Although the exact number of tickets sold is not yet known, you can bet the tally will be significant.
Having covered skating for decades, I could never understand the Japan Skating Federation's shortsightedness when it came to hosting events. Here they had one of the greatest skaters in history, in his prime, but did not have the vision to see that by putting competitions in larger venues, they could expose more people to the sport and build a greater following for it going forward.
JSF Can Learn From Hanyu
The fact is that the JSF should have been staging events that Hanyu competed in, like the NHK Trophy and world championships, in domed stadiums years ago. Tokyo Dome, Nagoya Dome, Osaka Dome and Fukuoka Dome should all have been the sites of skating events. Such was the demand to see Hanyu skate in person.
I can recall arriving at events over the years where Hanyu was skating to find large numbers of fans outside the venues with signs hoping to buy tickets from others. It would just make me shake my head and say, "Why isn't this being held in a larger place where these people can get tickets?"
I hope Hanyu will hold shows at all of the big domed stadiums in Japan in the coming months, so people can witness his genius firsthand. Just as a young boy who once saw the great Pele play did, seeing Hanyu in person will provide the memories of a lifetime for those in attendance.

Author: Jack Gallagher
The author is a veteran sports journalist and one of the world's foremost figure skating experts. Find articles and podcasts by Jack on his author page, here, and find him on Twitter @sportsjapan.

Subscribe to Our Newsletter