[ICE TIME] Shoma Uno is Unhappy with Team Selection Process for World Championships
Shoma Uno appears to be upset that his training partner Koshiro Shimada, who finished second behind him at the Japan Championships, was not selected for the team.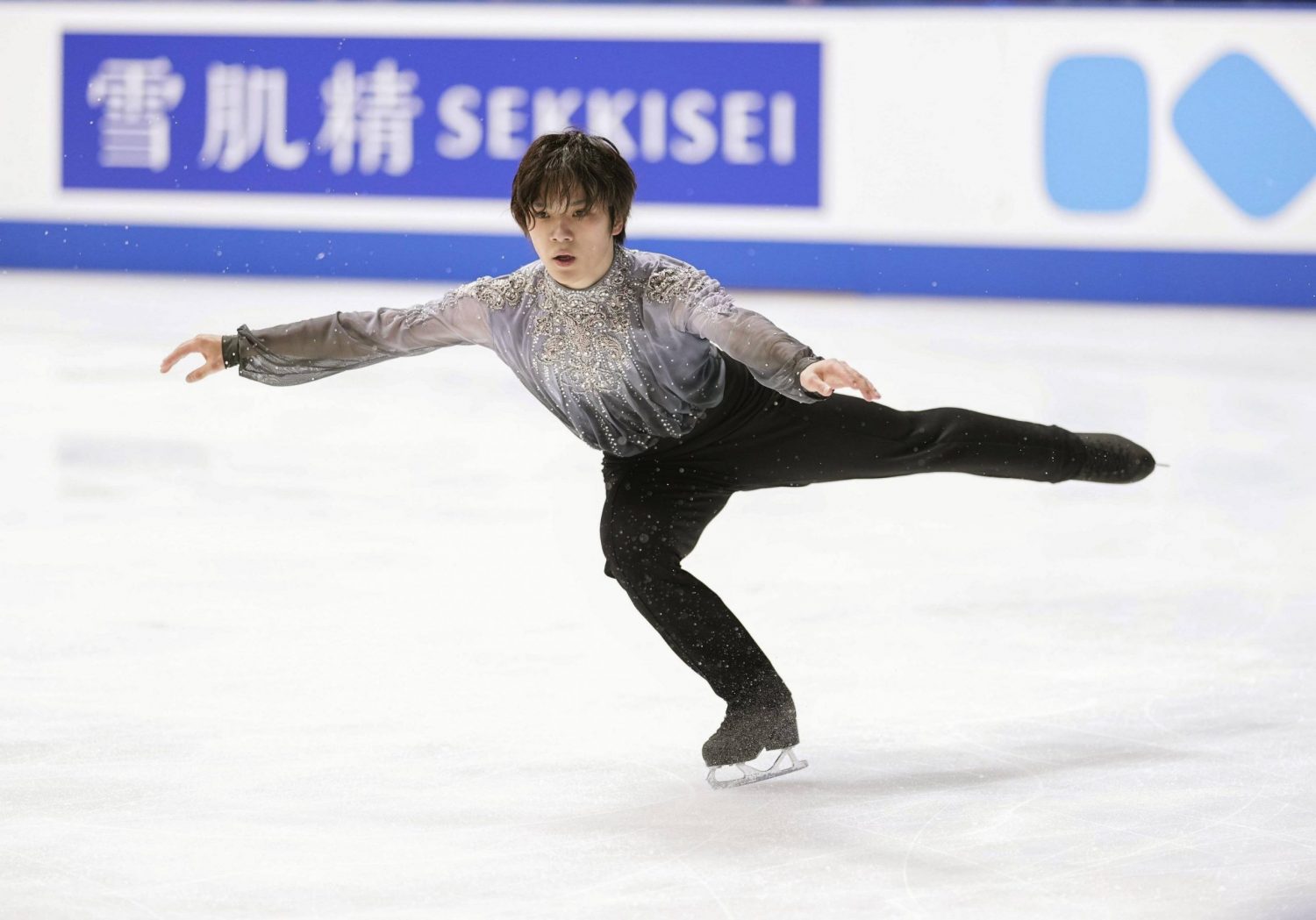 The Japan Championships concluded on Sunday night, December 25 in Kadoma, Osaka Prefecture, with world champion Shoma Uno scoring a big victory for his fifth national title. What he did after he left the ice may have an even greater impact going forward.
At the press conference following the competition, where the team for the World Figure Skating Championships was introduced, Uno expressed his displeasure with the selection process.
Though he didn't say specifically what he was perturbed about, you didn't need to be a psychic to figure out what he was talking about.
Uno was upset that his training partner Koshiro Shimada, who had just finished second behind him, was not selected for the team. In addition to Uno, the Japan Skating Federation picked Kazuki Tomono, who placed third, and Sota Yamamoto, who came in fifth, to represent the Hinomaru in Saitama in March.
"It may not be what I'm going to say, but I don't really understand the selection criteria. There are some parts that I don't think I'm happy about," Uno was quoted as saying.
"I won't say any more. If you say something strange with temporary emotions, it will be like that. I will try not to comment now."
It is rare for Japanese athletes to express displeasure publicly with the federation that governs their sport, but Uno's visible unhappiness was actually refreshing. Too often we see the Japanese competitors follow the company line, even when it is to their own detriment.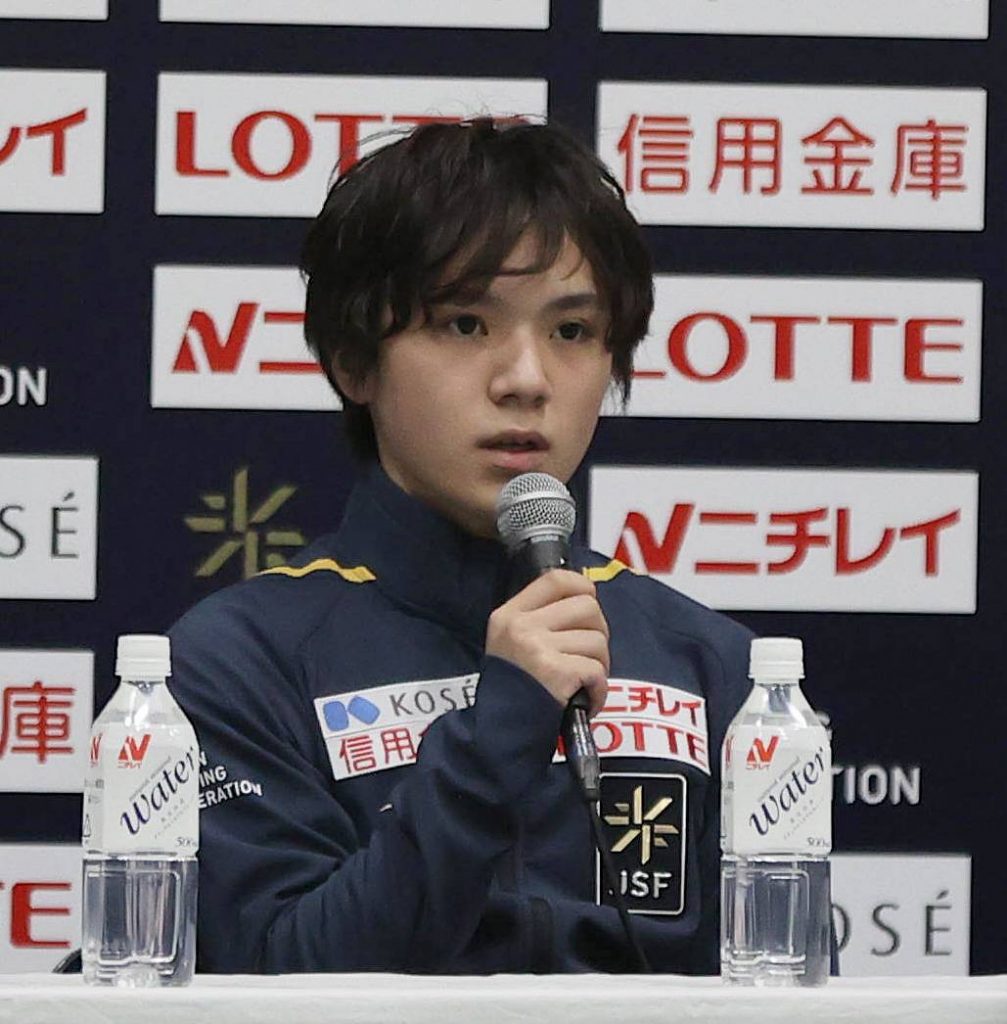 Shoma Uno Has Increased Clout
The reality is that as the reigning world champion and a three-time Olympic medalist, Uno has power now. He is out front at the face of the sport and no longer in the shadow of superstar Yuzuru Hanyu.
It has been well established that Uno and Yamamoto are good friends, with both having attended Chukyo University. So Uno's ire was likely directed at the selection of the 24-year-old Tomono over Shimada.
Though Ice Time disagrees with Uno on Shimada being left off the team, I believe that Tomono should not have been included.
Why?
Because Shun Sato, who had an excellent Grand Prix season and came in fourth at the GP Final, is more deserving. The 18-year-old Sato earned two medals (a silver and bronze) during the GP campaign, compared to one for Tomono (a bronze).
Sato finished fourth in Osaka, just over one point behind Tomono, so the difference in their skating was negligible.
World Rankings Impact Selection Process
World rankings also factored into the JSF's decision. These are calculated on performance over the past three seasons. Tomono is currently ranked 12th, while Sato is 20th.
I think everyone in the skating community will agree that the past three seasons in skating have been highly unusual in the wake of the ongoing pandemic. Their rankings have been marginalized as a result.
Ice Time's position is that Sato should be on the team for the worlds because he represents the future. He is very likely to be a member of Japan's team for the 2026 Olympics in Italy, along with Beijing Olympic silver medalist Yuma Kagiyama and Kao Miura.
Sato, who has incredible talent and is still refining his skating skills, would benefit by performing at the world championships this season. It is the perfect opportunity to give him some experience on the big stage.
"Although I made some mistakes, I think I was able to give a good and fun performance," Sato commented on Sunday night. "I will continue to do my best so that I can respond to the people who support me."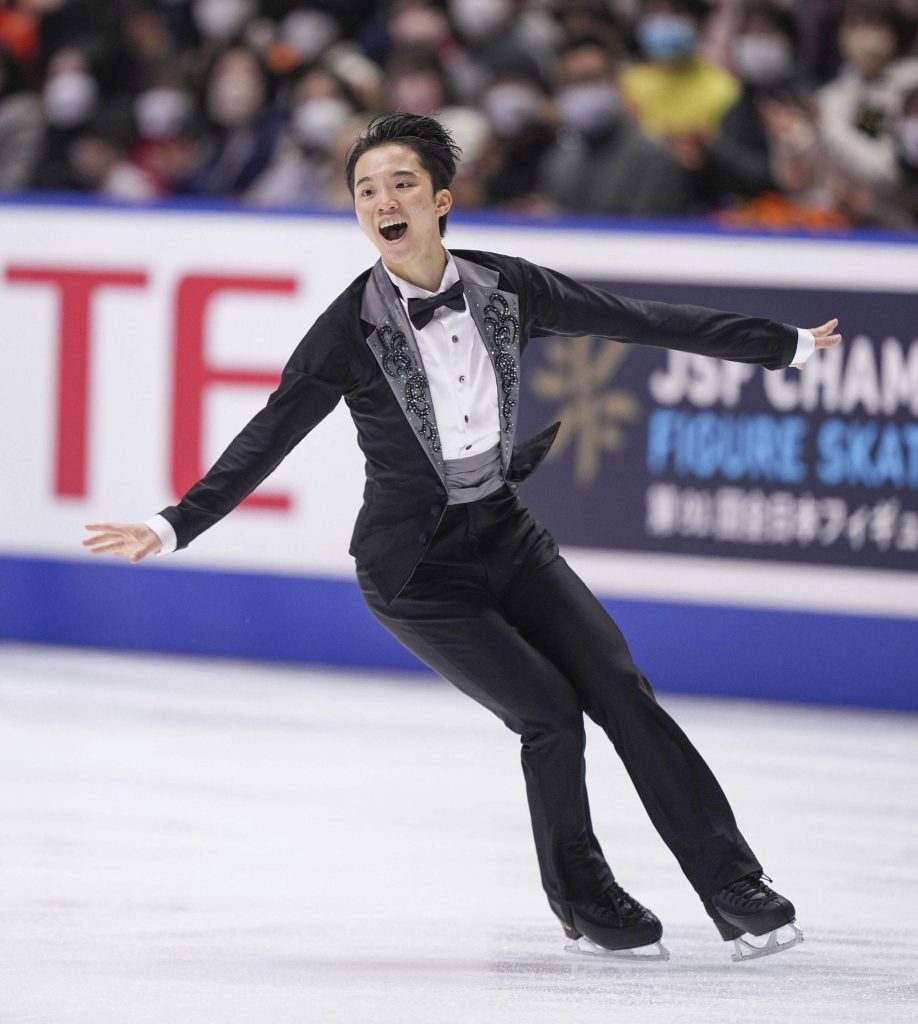 Additional Thoughts on Selections
Tomono, who is a fine skater and very popular, is not going to be on the Olympic team in 2026, when he will be 27 years old. That is the reality of the situation.
Sato was named the first alternate for the worlds, so in the event of an injury he would be added to the team. Additionally, Sato was selected to participate in the Four Continents Championships in February.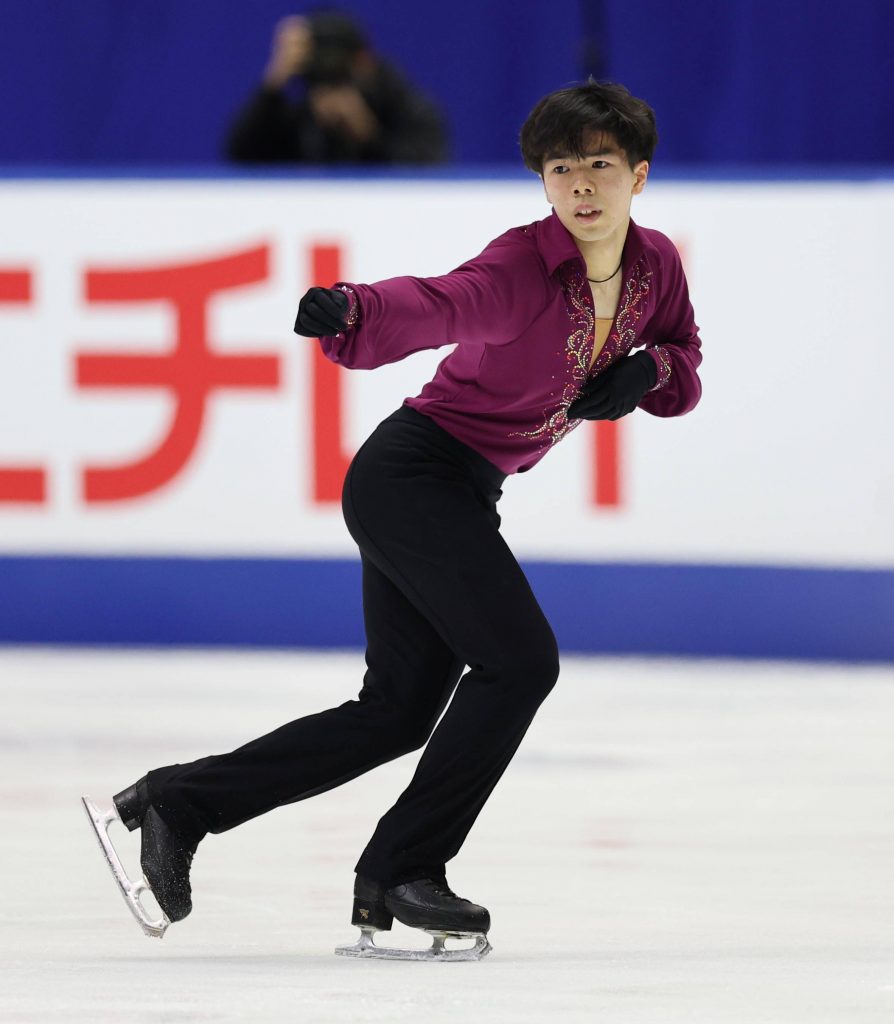 JSF's Yosuke Takeuchi, who was part of the selection committee, defended the choices for the worlds in comments to the media after the team was announced. The fact that he had to defend the skaters selected tells you all you need to know.
On the other hand, the JSF did get the selections for the women's team for the worlds right with world champion Kaori Sakamoto, Grand Prix Final winner Mai Mihara, and Rinka Watanabe. All three have had fine seasons and are deserving of the honor.
Even though Watanabe finished a disappointing 12th in Osaka, she won Skate Canada and was a fourth-place finisher at the GP Final, both significant achievements.

Japan Lineups for Upcoming Events
The Japan teams for the world championships, Four Continents and world junior championships are:
World Championships – Saitama (March 20-26)
Men
Shoma Uno, Sota Yamamoto, Kazuki Tomono
(Alternates: Shun Sato, Koshiro Shimada, Kao Miura)
Women
Kaori Sakamoto, Mai Mihara, Rinka Watanabe
(Alternates: Hana Yoshida, Mone Chiba, Mana Kawabe)
Pairs
Riku Miura/Ryuichi Kihara
Ice Dance
Kana Muramoto/Daisuke Takahashi
(Alternates: Misato Komatsubara/Tim Koleto)
Four Continents Championships – Colorado Springs (February 7-12)
Men
Koshiro Shimada, Shun Sato, Kao Miura
(Alternates: Kazuki Tomono, Sota Yamamoto, Tatsuya Tsuboi)
Women
Rinka Watanabe, Hana Yoshida, Mone Chiba
(Alternates: Mana Kawabe, Rion Sumiyoshi, Rika Kihira)
Pairs
Riku Miura/Ryuichi Kihara
Ice Dance
Kana Muramoto/Daisuke Takahashi, Misato Komatsubara/Tim Koleto
World Junior Championships – Calgary, Canada (February 27–March 5)
Men
Nozomu Yoshioka, Kao Miura
(Alternates: Shunsuke Nakamura, Haruya Sasaki)
Women
Mao Shimada, Ami Nakai
(Alternates: Mone Chiba, Hana Yoshida)
Pairs
Haruna Murakami/Sumitada Moriguchi
Ice Dance
Nao Kida/Masaya Morita
(Alternates: Sara Kishimoto/Atsuhiko Tamura)
World University Games up Next
The next competition for Japanese skaters will be the Winter World University Games in Lake Placid, New York. In an event to be held from January 12-22, the skating is slated to take place from January 13-16.
The team for the competition is:
Men
Yuma Kagiyama, Shun Sato, Tatsuya Tsuboi
(Alternates: Sota Yamamoto, Kosho Oshima, Kazuki Hasegawa)
Women
Kaori Sakamoto, Mai Mihara, Rion Sumiyoshi
(Alternates: Rinka Watanabe, Maria Egawa, Mako Yamashita)
Akatieva Beats Valieva to Win Russian Championships Title
Sofia Akatieva, a 15-year-old from Moscow, defeated Kamila Valieva and Elizaveta Tuktamysheva to capture the national title at the Russian Championships in Krasnoyarsk on Saturday, December 24.
Akatieva's winning total was 249.74 points. Valieva finished second with 247.32, with Tuktamysheva taking third on 241.72.
Akatieva landed a clean quad toe loop and six triples on the way to victory. She earned level fours on her spins and step sequence.
"To be honest, I'm in shock," Akatieva was quoted as saying by Russia Today. "It wasn't a flawless performance, but this is an occasion to work more on the triple axel. I am very grateful to the coaches for working with me."
Valieva won the free skate with two clean quad toe loops and five triples.
Tuktamysheva did not attempt any quads, but did land six triples, including two triple axels.
Olympic silver medalist Alexandra Trusova was forced to withdraw from the competition due to a high fever, Russia Today reported on December 23. She had participated in practice the day before.
Olympic champion Anna Shcherbakova missed the nationals as she continues her rehabilitation from knee surgery.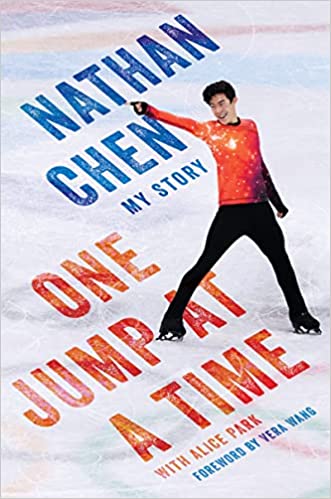 Japanese Version of Nathan Chen's Book Planned
Olympic champion Nathan Chen's English autobiography "One Jump at a Time: My Story" was released on November 22. The 240-page tome details his rise from a young skater growing up in Utah to the pinnacle of the sport.
Ice Time confirmed with Chen's agent Yuki Saegusa last week that a Japanese version of the book is forthcoming.
RELATED:

Author: Jack Gallagher
The author is a veteran sports journalist and one of the world's foremost figure skating experts. Find articles and podcasts by Jack on his author page, here, and find him on Twitter @sportsjapan.