Shoma Uno Claims Fifth National Title By a Large Margin at Japan Championships
After early hiccups, Shoma Uno regained his form and completed the rest of his free skate without incident. He earned his first national title since 2019.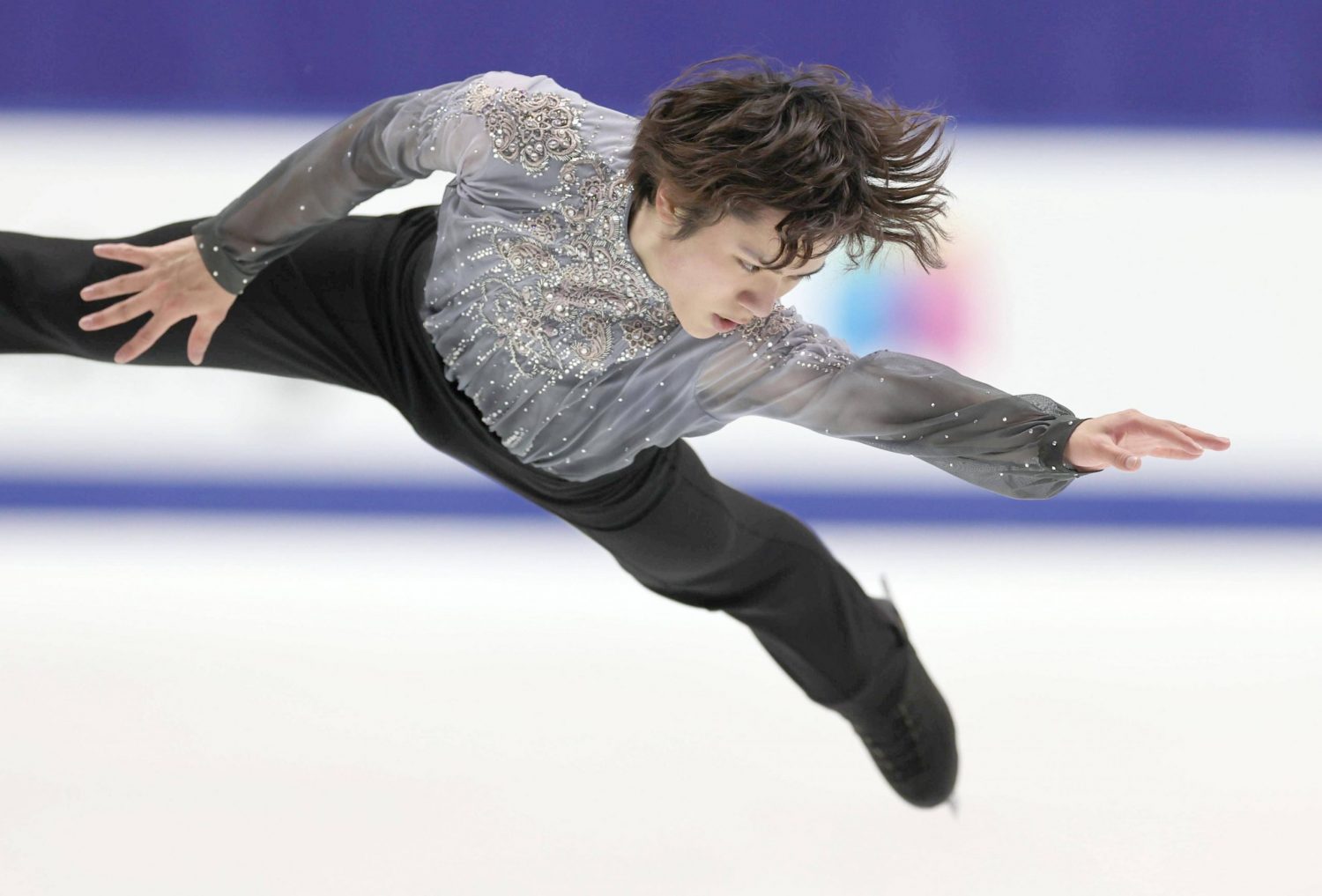 World champion Shoma Uno easily won his fifth national title at the Japan Championships on Sunday night, December 25 in Kadoma, Osaka Prefecture, despite a subpar performance by his high standards in the free skate.
The 25-year-old prevailed by nearly 40 points even though he landed only three clean quadruple jumps of the five he had planned.
Uno's winning total was 291.73 points, putting him well clear of training partner Koshiro Shimada, who took second place at 252.56. Kazuki Tomono rounded out the podium in third on 250.84.
Shimada and Tomono both earned their first medals ever at the Japan Championships.
Shun Sato was fourth with 249.64, while Sota Yamamoto, who was third after the short program, dropped to fifth at 245.41.
Kao Miura, rallied from a poor short program that had him in 13th place to finish sixth on 242.55.
Sumitada Moriguchi was a surprise finisher in seventh at 241.63.
Beijing Olympic silver medalist Yuma Kagiyama, competing in his first event of the season, ended up eighth on 237.83.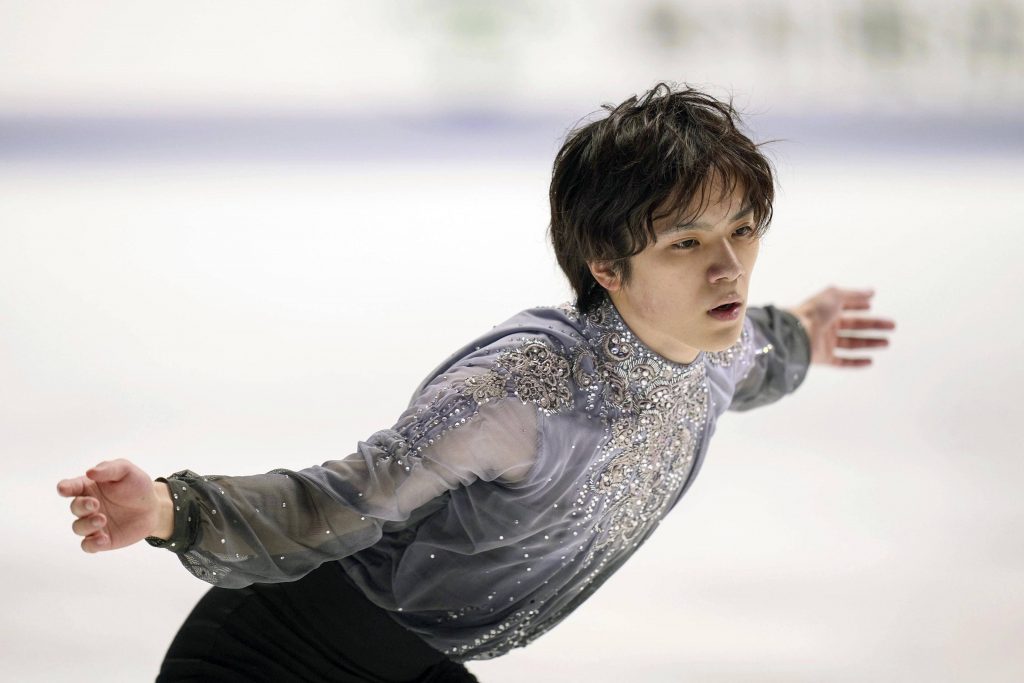 Highs and Lows of Uno's Free Skate
Uno skated to "Air on the G String" and began with a beautiful quad loop, but he then popped his planned quad salchow into a double, and followed that with a quad flip that was judged a quarter rotation short.
He regained his form after the early hiccups and steamed through the rest of the program without incident, landing quad toe loop/triple toe loop and quad toe loop/double toe loop combos in the second half of his skate. Uno earned level fours on two of his spins and step sequence.
"I thought that if I failed in the first half [of the program], I would not be able to improve my score if I didn't execute my combinations properly," Uno stated.
The star was clearly underwhelmed by his performance this night.
"I couldn't do what I always do," Uno commented. "However, I think this will be a great experience for me in the future."
Uno is already looking ahead to the world championships in Saitama in March.
"I hope that I can continue to improve myself over the next few months," Uno remarked.
Shimada Holds on to Second Place
Shimada competed to "City Lights" and hit just one clean quad (a toe loop). He did land six triples, but could only manage a level four on one of his spins and a level three on his step sequence. The 21-year-old was able to hang on to second place despite coming in sixth in the free skate.
"I was able to face the free program with the same good tension as in the short program," Shimada said. "As a result, I am very happy that I was able to stand on the podium for the first time.
"My performance made me think that skating is wonderful."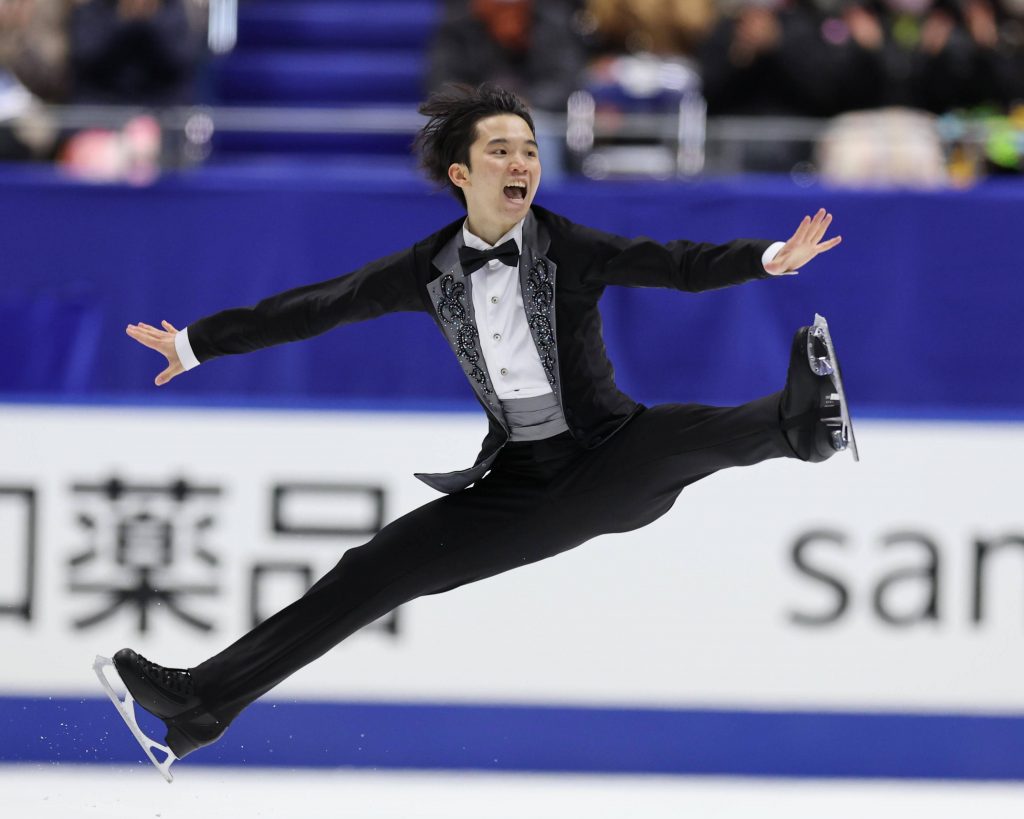 Tomono Says He Has 'No Regrets'
Tomono skated to "Die Fledermaus Overture" and also landed just one clean quad (a toe loop). He doubled another planned quad toe loop, and was a quarter short on a quad salchow. He did notch level fours on all of his spins.
"I have practiced a lot, so I have no regrets," Tomono stated.

He added, "I think it would be good if I could accept my current ability and take the next step."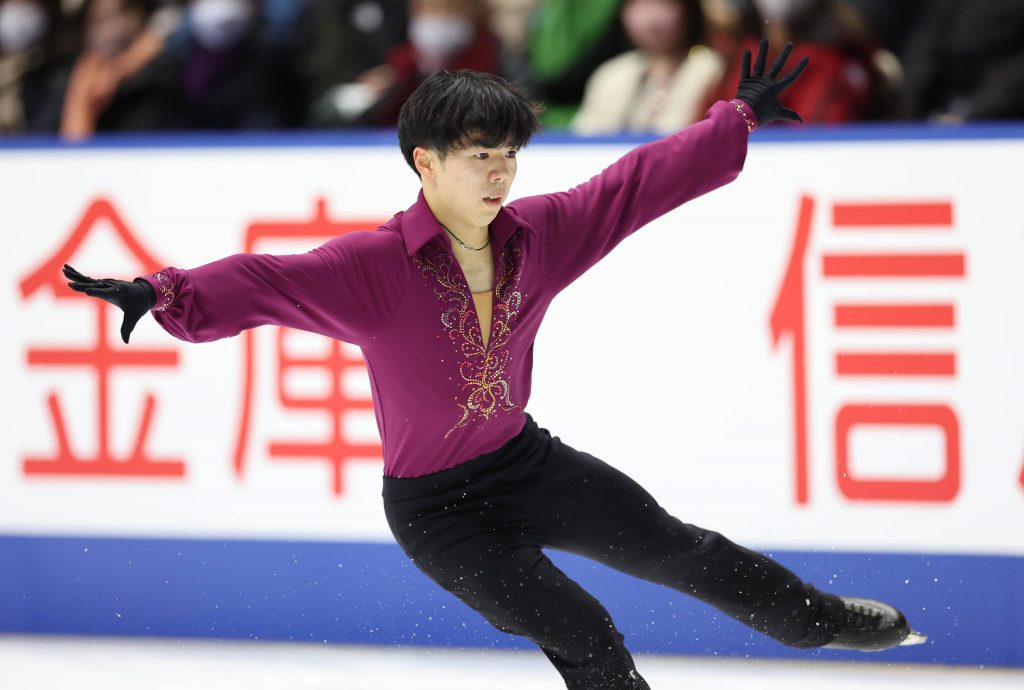 Sato Delivers Stellar Free Skate
Sato competed to "Red Violin" and fell on his opening quad lutz, but recovered to land two quad toe loops and five clean triples in an impressive showing. The 18-year-old Sato, who was fourth at the Grand Prix Final in Italy earlier this month, missed the podium on Christmas night by just over one point.
"Although I made some mistakes, I think I was able to give a good and fun performance," Sato said. "I will continue to do my best so that I can respond to the people who support me."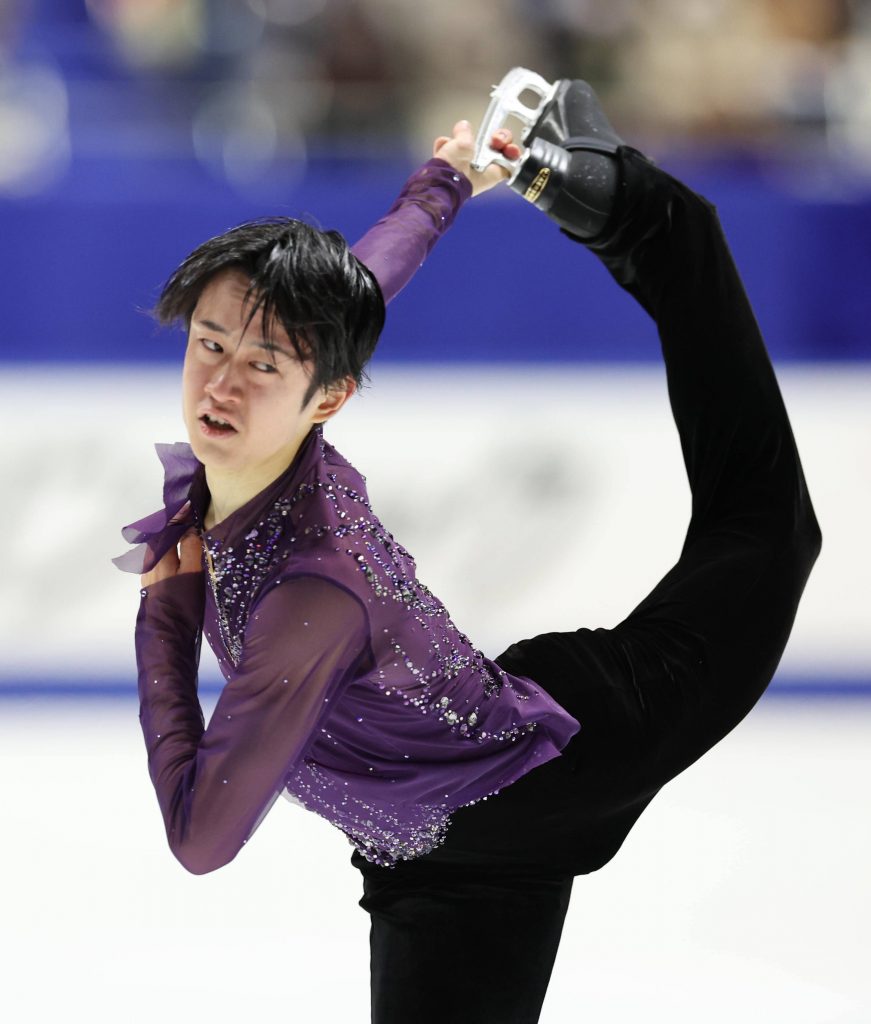 Yamamoto Struggles with Jumps
It was a disappointing outing for Yamamoto, who was looking for his first medal at the Japan Championships. Yamamoto skated to Piano Concerto No. 2 and had multiple jump issues. He was unable to cleanly land any of his three planned quads and mustered just five triples.
"I did what I could in practice, but I couldn't show everything this time," Yamamoto remarked.

He added, "I will do my best to come back to the Japan Championships and show you how I have grown."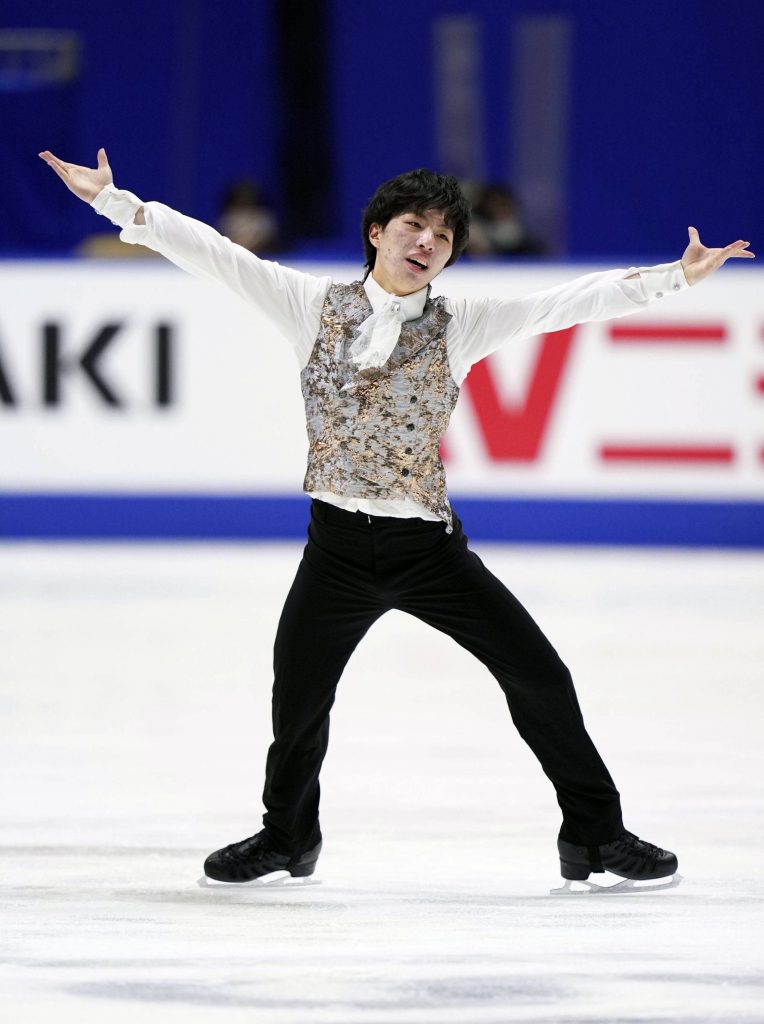 Miura Ends Weekend on a High Note
Miura performed to "Beauty and The Beast" and put up a big score by hitting three quads and five triples in a jumping exhibition. The 17-year-old finished second in the free skate behind Uno.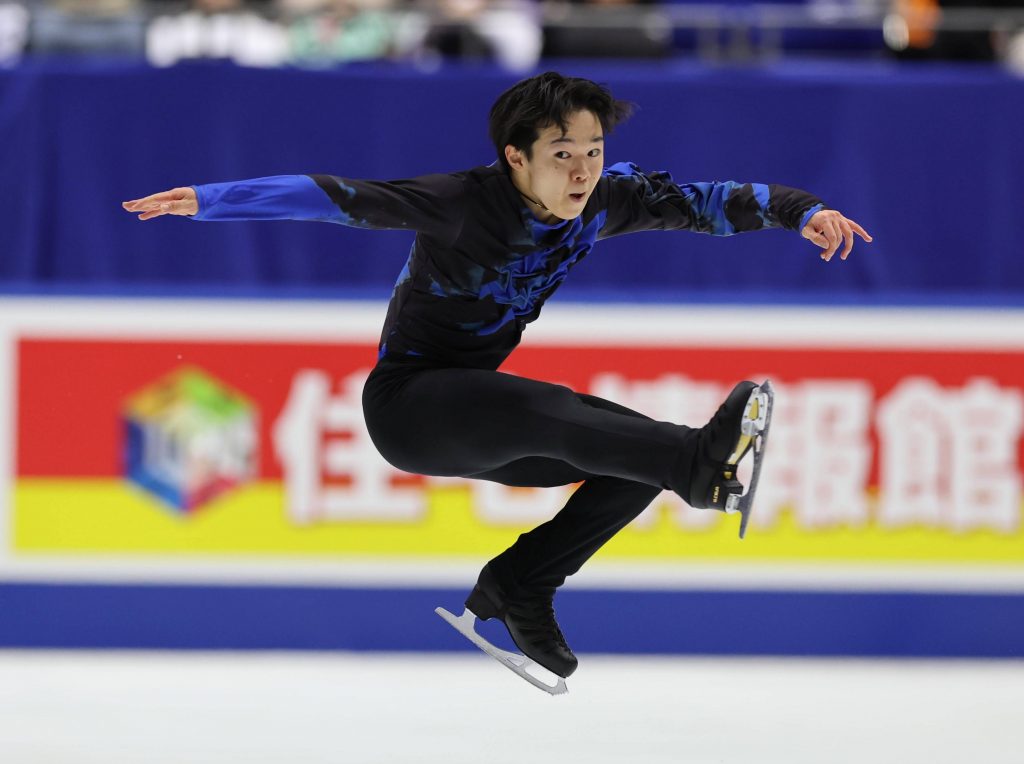 Kagiyama Lands Four Triples
Kagiyama skated to "Rain, In Your Black Eyes" and gave it his best shot as he continues to recover from an ankle injury. But he also struggled with his quads. He did land four clean triples and post level fours on two of his spins and step sequence.
"I was able to skate as hard as I could for four minutes," Kagiyama noted. "I'm disappointed because I wasn't satisfied with my performance."

Kagiyama continued by saying, "I once again felt the difficulty of putting in two quads."
Murakami, Moriguchi Claim Pairs Crown
In the absence of Grand Prix Final champions Riku Miura and Ryuichi Kihara, who withdrew due to travel issues and lost baggage on their journey from Toronto to Osaka, juniors Haruna Murakami and Sumitada Moriguchi won the pairs title Sunday with 162.07 as the only entrants in the competition.
The Japan Championships will conclude on Monday with the Exhibition Gala.
Japan Team Members for World Championships
Following Sunday's competition, the Japan Skating Federation met to determine the Japan team members for the world championships in March 2023. After the meeting concluded, the squad was announced.
Men
Shoma Uno
Sota Yamamoto
Kazuki Tomono
Women
Kaori Sakamoto
Mai Mihara
Rinka Watanabe
Pairs
Riku Miura/Ryuichi Kihara
Ice Dance
Kana Muramoto/Daisuke Takahashi
RELATED:
Author: Jack Gallagher
The author is a veteran sports journalist and one of the world's foremost figure skating experts. Find articles and podcasts by Jack on his author page, here, and find him on Twitter @sportsjapan.