Kaori Sakamoto Seizes Lead after Short Program at Japan Championships
Opening with a strong double axel, Kaori Sakamoto delighted the crowd with a near-flawless performance to "Rock With U" in her short program.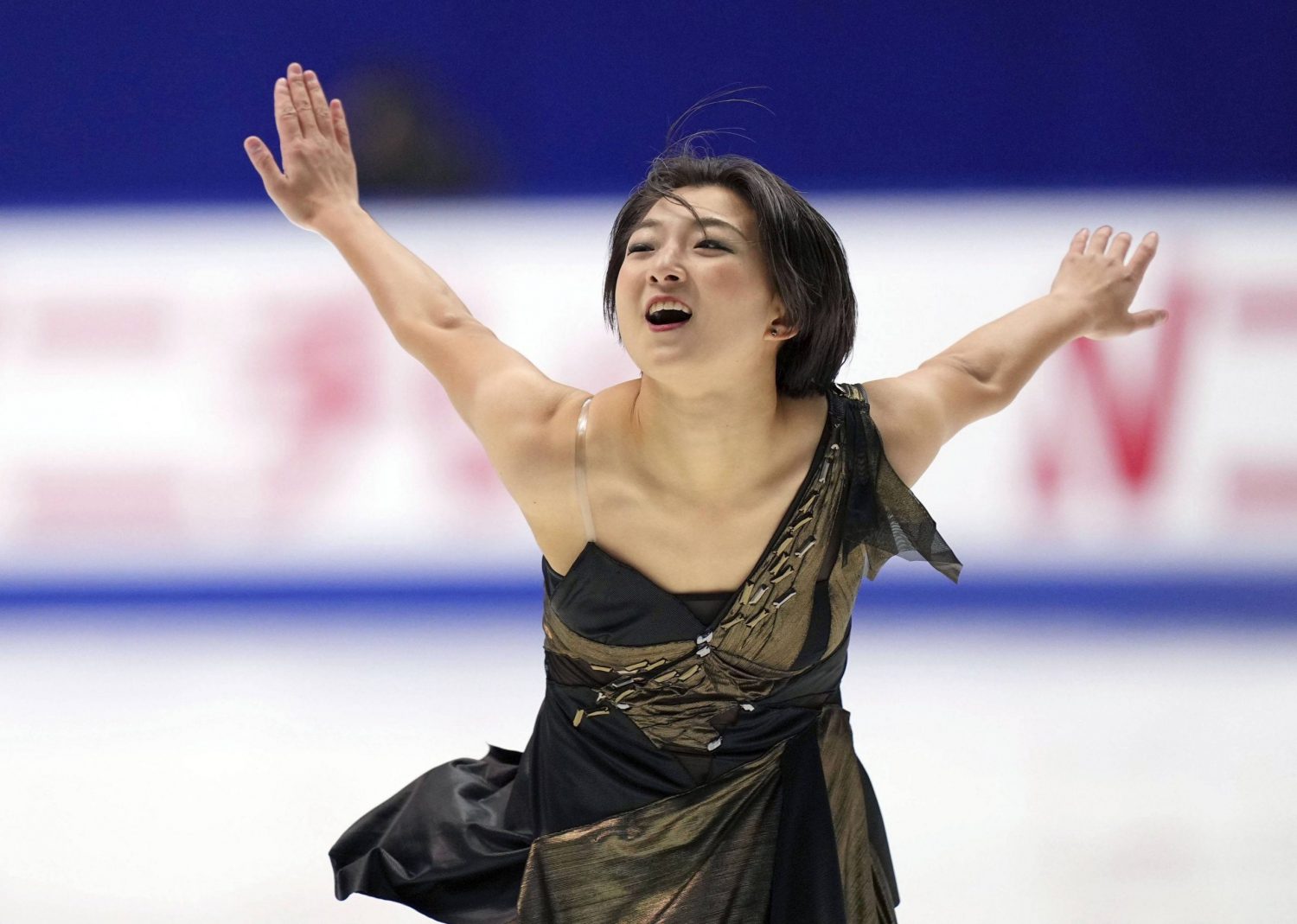 World champion Kaori Sakamoto is in first place after a sublime short program at the Japan Championships on Thursday night, December 22 in Kadoma, Osaka Prefecture.
Following a shaky outing that saw her finish fifth at the Grand Prix Final in Italy two weeks ago, Sakamoto appears to have regained her equilibrium.
Sakamoto, the bronze medalist at the Beijing Olympics, leads with 77.79 points. Sakamoto's training partner Mai Mihara, who won the GP Final, is in second at 74.70. Mone Chiba, the silver medalist at the Japan Junior Championships last month, is third on 71.06.
Junior Grand Prix Final champion Mao Shimada stands in fourth with 70.28, while Saki Miyake is a surprise in fifth at 66.29.
Two-time champion Rika Kihira (60.43) struggled with her jumps and is in 11th place, while Rinka Watanabe (56.23), who finished fourth at the GP Final, had a poor outing and is way off the pace in 18th.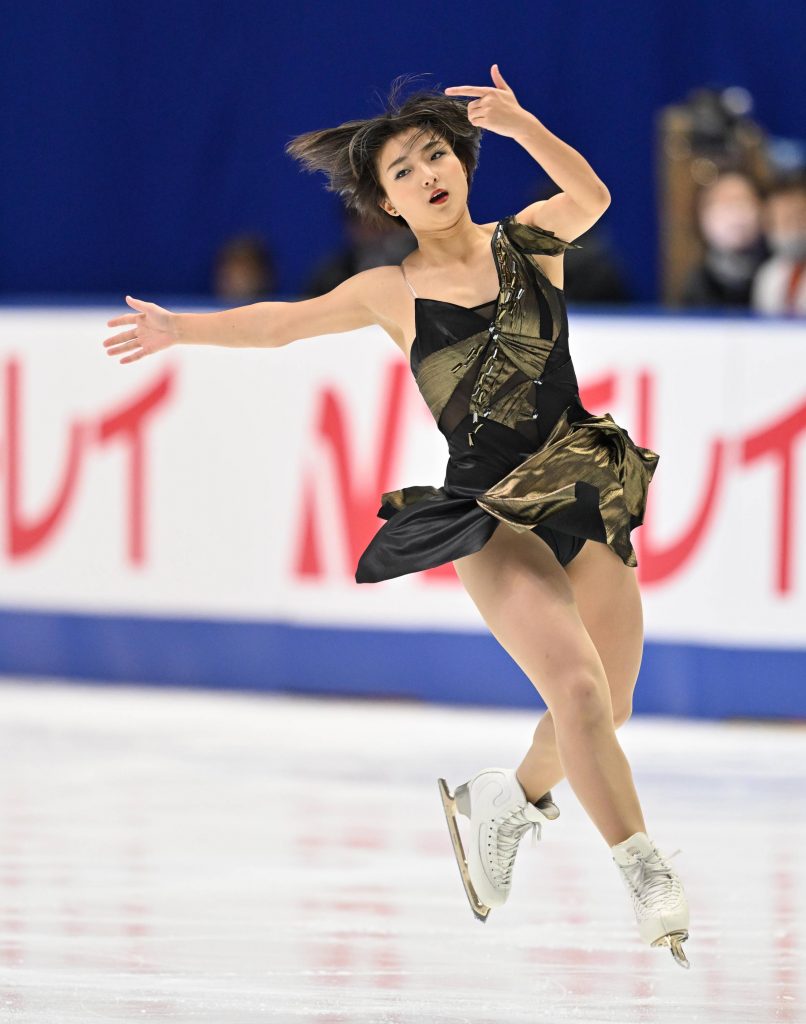 Sakamoto skated to "Rock With U" and thrilled the audience at RACTAB Dome by delivering a near-flawless performance. She opened with a strong double axel, hit a triple lutz, then added a fine triple flip/triple toe loop combination jump. Sakamoto earned level fours on her spins and step sequence.
"I was able to challenge with the most confidence of this season," Sakamoto stated. "I am full of motivation."
Mihara Dazzles with Beautiful Skating
Mihara looked sharp in her performance to "Merry Christmas Mr. Lawrence" with the exception of being judged a quarter rotation short on the back end of her triple lutz/triple toe loop combo. Her beautiful skating skills were on full display on the way to notching level fours on her spins and step sequence.
"From the first note to the last note, I was able to put my whole life into it," Mihara commented. "After the triple-triple, I was able to grasp the spin, and I was able to move my whole body from the beginning of the step to the ballet jump."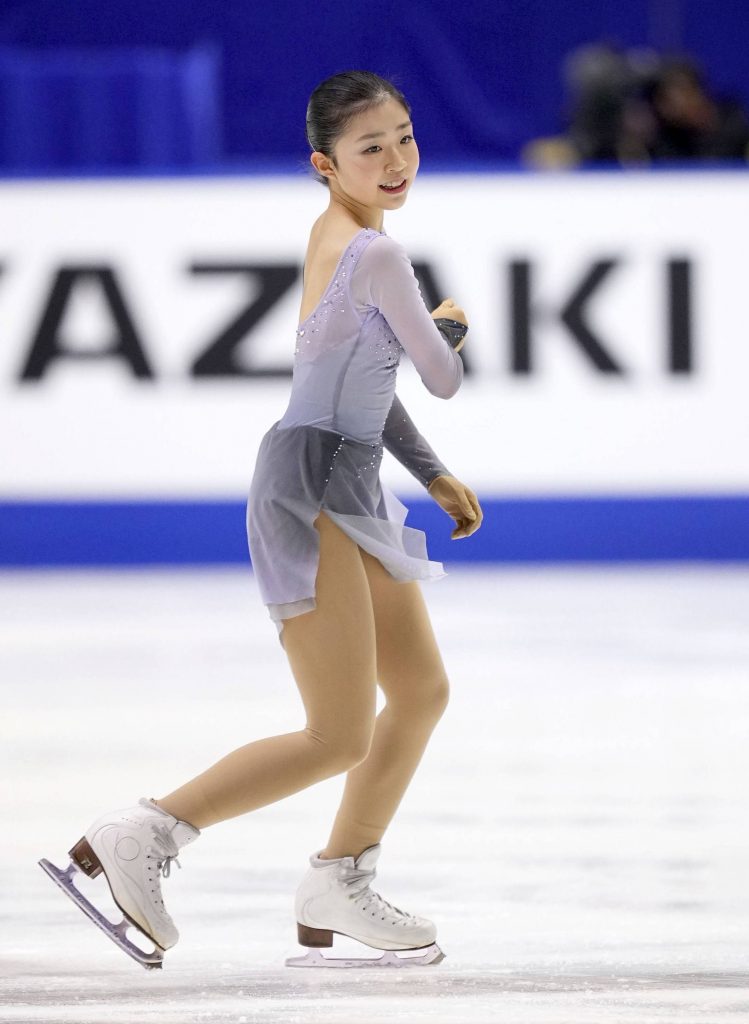 Chiba Puts Herself in Title Contention
Chiba, a 17-year-old from Sendai, was very impressive with her performance to "Schindler's List." She landed all of her jumps and posted level fours on her spins and step sequence on a clean scoresheet.
"I went into the short program with the frustration of last year," Chiba said, referring to her 11th-place overall finish at the 2021 Japan Championships.
Chiba continued by saying, "I want to challenge the free skate so that I can land my triple axel."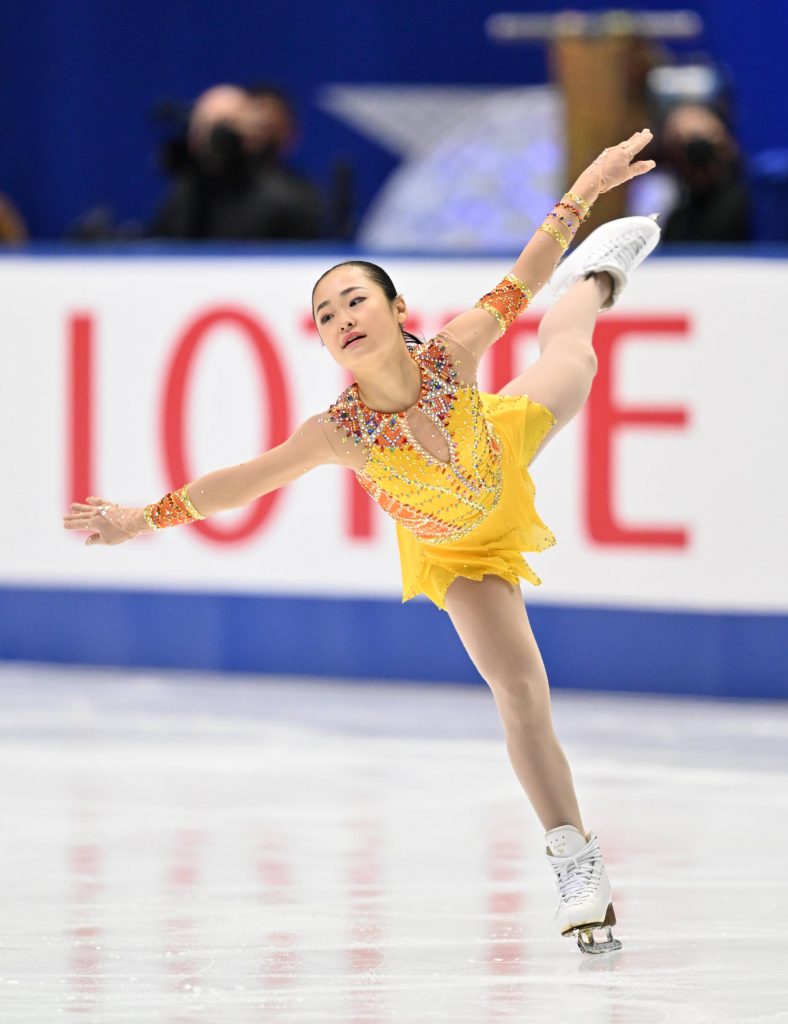 Shimada Delivers Solid Effort
Shimada, the Japan junior champion, is in good position for a shot at the podium following her short program. The 14-year-old skated to "Lion King" and came through with no major issues, hitting all of her jumps and recording level fours on her spins and step sequence.
"I'm glad I was able to put it together in a very tense situation," Shimada remarked. "I only scored over 70 points once, and it was an international competition. It was my first time to do it [while] competing in Japan."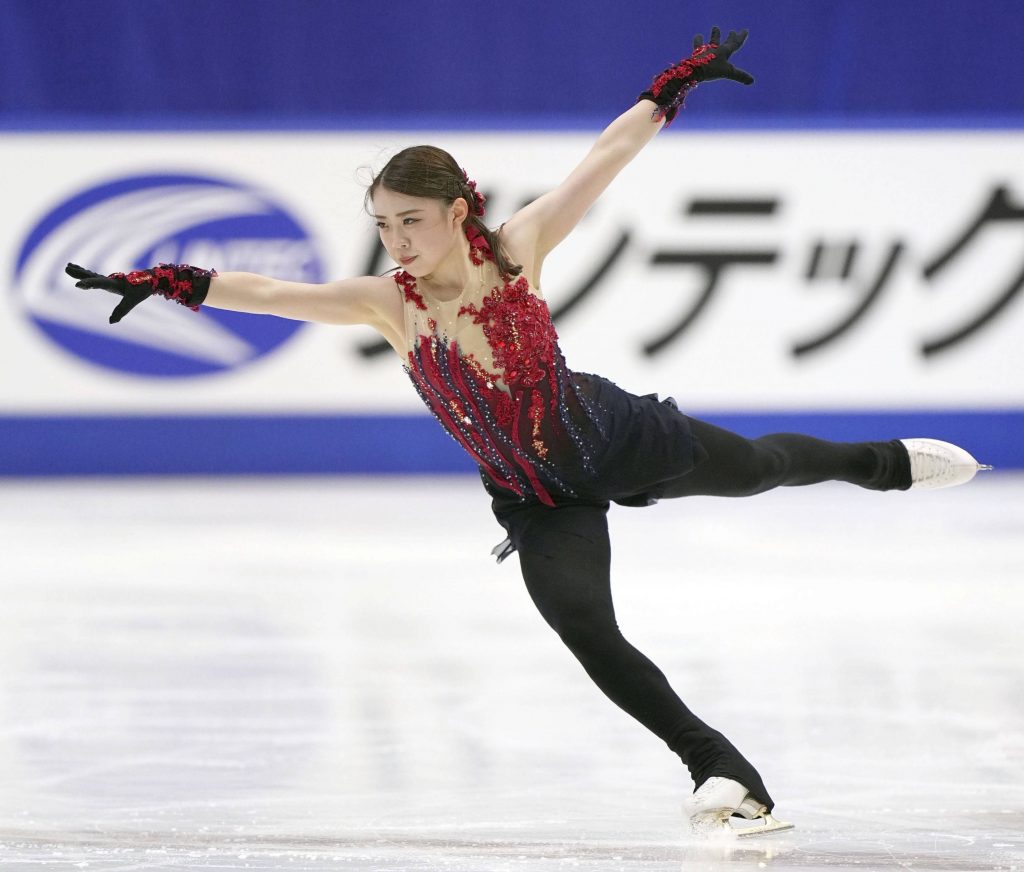 Kihira Struggles on First Day
Kihira competed to "The Fire Within" and tried her best as she continues her recovery from a serious injury to her right ankle last season. She opened with a double axel, then was judged a quarter short on the front end of her triple salchow/double toe loop combo, and under-rotated her triple loop.
"I had trouble with my salchow, but in the free skate I want to do my best jumps and perform so that many people will think that I have grown," Kihira said.
Watanabe Looks Ahead to Free Skate
Watanabe skated to "El Tango De Roxanne" and saw her first two jumps (a triple axel and a triple lutz) both downgraded.
"I feel that this short program will leave me with many things to reflect on," Watanabe stated.
She added, "I will be confident in the free program and will continue to climb up the ladder."
Miura, Kihara Forced to Pull Out
Pairs world champions Riku Miura and Ryuichi Kihara announced their withdrawal from the competition shortly after arriving in Osaka from a calamitous trip from their training base in Toronto.
The duo dealt with a flight cancellation and lost baggage and acknowledged that they were in no condition to compete following a journey that saw them arrive 36 hours later than planned. According to the pair, the items that were lost in transit included both of their costumes and Kihara's boots.
Kana Muramoto and Daisuke Takahashi lead the ice dance after Thursday's rhythm dance with 77.70 points. Misato Komatsubara and Tim Koleto are in second at 69.76.
"It was a bit tough, but I finished without any major mistakes other than the lift deduction," Takahashi stated. "I don't think it is a bad score."
The Japan Championships continue on Friday with the men's short program.
RELATED:

Author: Jack Gallagher
The author is a veteran sports journalist and one of the world's foremost figure skating experts. Find articles and podcasts by Jack on his author page, here, and find him on Twitter @sportsjapan.