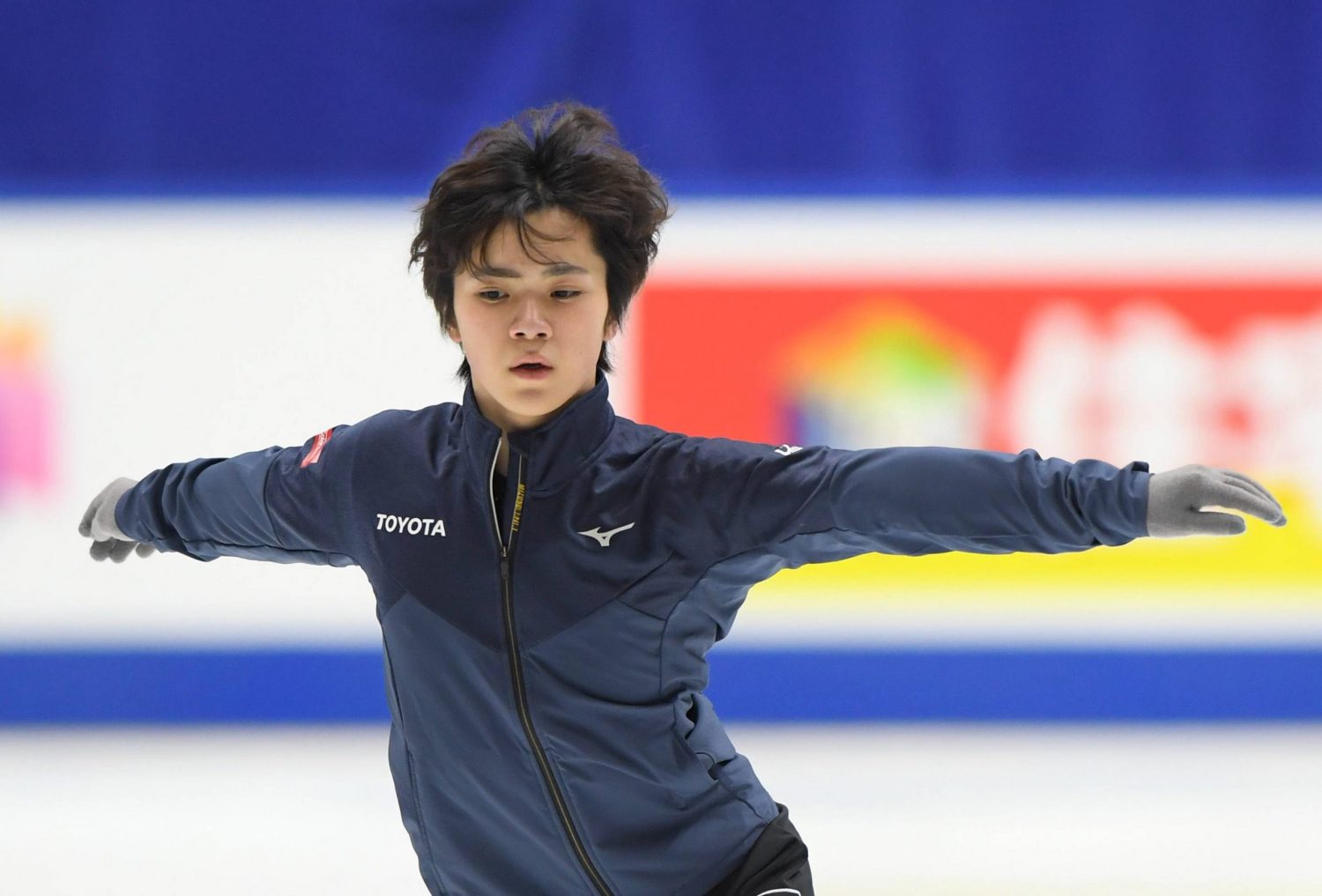 The country's top skaters convened at RACTAB Dome in Kadoma, Osaka Prefecture, on Wednesday, December 21 for the official practice ahead of the start of the Japan Championships on Thursday.
Reigning world champions Shoma Uno and Kaori Sakamoto will be looking to defend their titles and secure spots on the team for the 2023 World Figure Skating Championships when the competition gets underway.
The marquee events will begin on Thursday evening with the women's short program, with the men's short program slated for Friday night.
Uno, who turned 25 last week, ran through his short program to "Gravity" under the watchful eye of coach Stephane Lambiel and had no jump issues, according to observers.
The Nagoya native sounded a cautious tone when talking about his performances.
"I want to perform while checking the range I can do so that I don't get hurt," the Beijing Olympic bronze medalist stated.
Yuma Kagiyama, the silver medalist in Beijing behind Nathan Chen, seemed tentative in his practice to his free skate to "Rain, In Your Black Eyes." Kagiyama, who skipped the GP campaign while trying to heal an injury to his left foot, doubled a planned triple salchow, singled a planned triple loop, and did not land his triple axel.
"I've been nervous since I arrived at the rink because it has been a long time since I've been in a competition," commented Kagiyama, who has not competed since last season's worlds in late March in France, where he finished second behind Uno.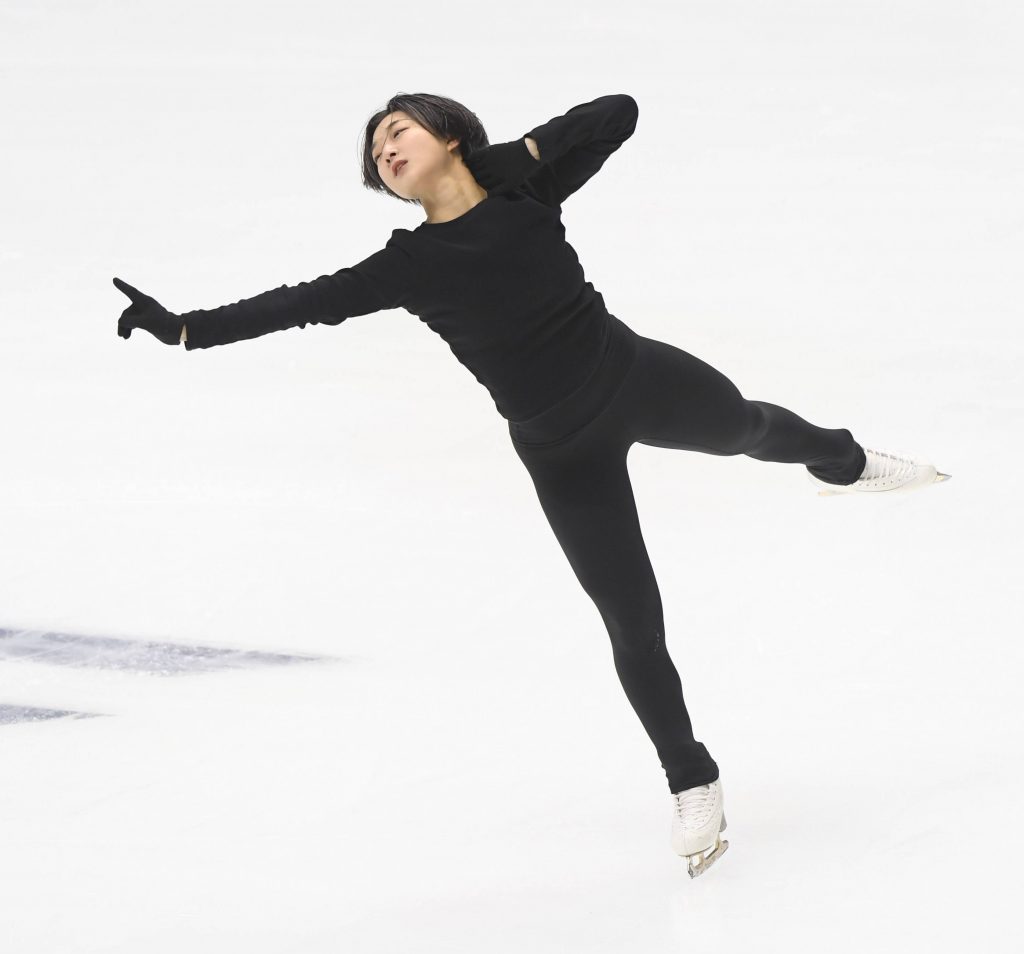 Sakamoto in an Upbeat Mood
Sakamoto worked on her free skate to "Elastic Heart" and landed her jumps smoothly. After a disappointing fifth-place finish at the GP Final, the 22-year-old said she is feeling good.
"I was able to refresh myself a week after the Grand Prix Final," Sakamoto remarked.

She added, "I was able to switch to a good feeling, so I spent a fulfilling time."
Sakamoto continued by saying, "I tried to run for 45 minutes after I came back to Japan, [and] I was able to improve to my best [condition] of the season."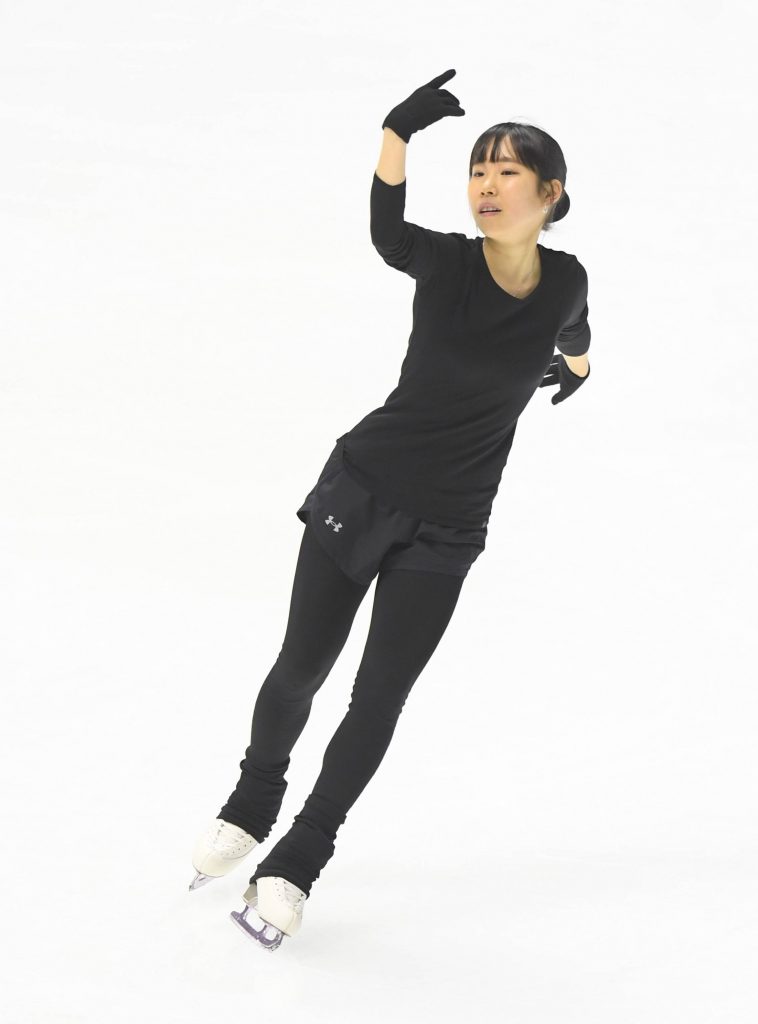 Fresh off her career highlight victory at the GP Final, Mai Mihara is hoping to add her first Japan Championships crown to her impressive season.
"[At the Grand Prix Final] both the short and free skates were not perfect, so I have worked on the details," Mihara noted. "It has been a short time since, but I was able to put in a lot of practice that I wanted to do. I think it would be great if I could trust and enjoy what I have practiced."
Rinka Watanabe, who came in fourth at the GP Final, reflected on the season to this point after working on her short program to "El Tango De Roxanne."
"The experience I gained this season was great," Watanabe stated. "I want to make use of the experience and do my best with my own personality."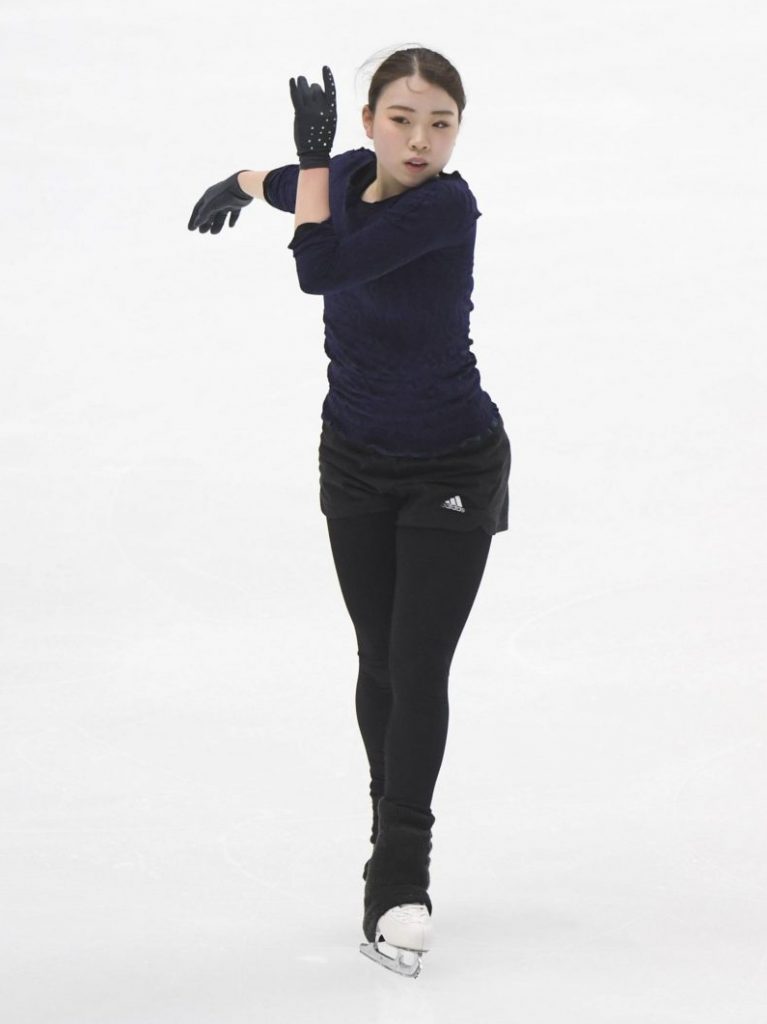 Kihira Aims to Try Triple Lutz
Two-time Japan champion Rika Kihira, who continues her recovery from a serious injury to her right ankle that caused her to miss last season, skated to her short program of "The Fire Within." The 20-year-old has been unable to attempt a triple lutz this season because of the injury, but hopes to change that this week.
"It's pretty close, but I have learned that I can jump, so I want to make it in time for the free skate," Kihira commented. "To achieve the goal of the podium, it's important to make no mistakes. I have been practicing to improve the completeness of the entire program."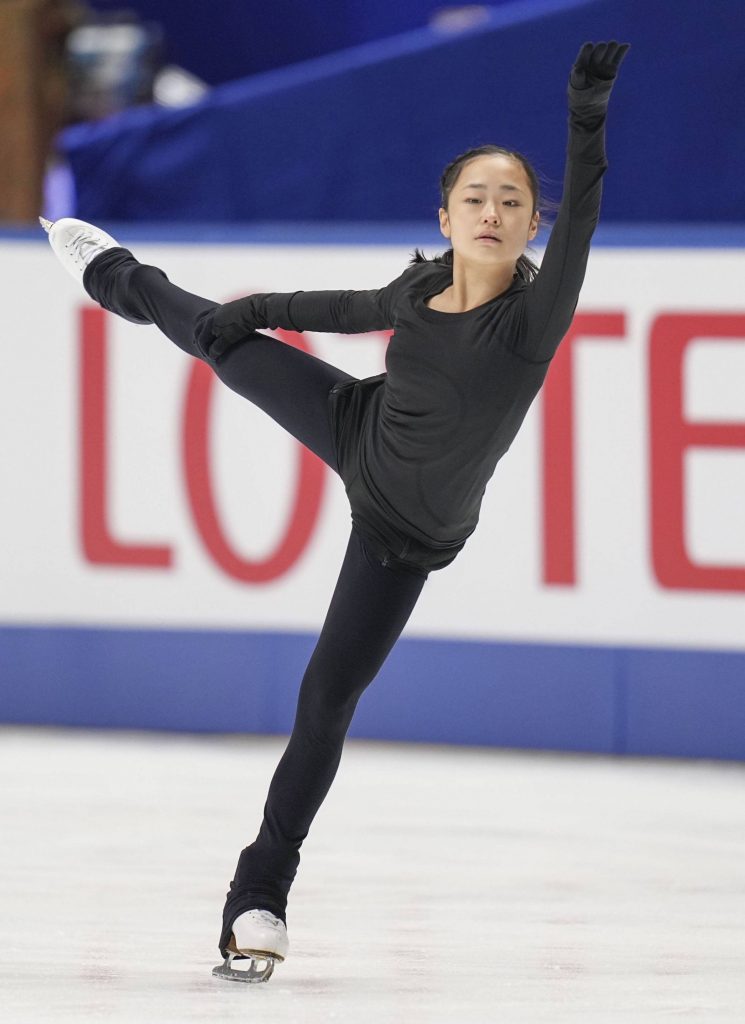 Shimada Focused on Ambitious Program
Mao Shimada, who has won both the Japan Junior Championships and Junior Grand Prix Final this season, is hoping to land both her triple axel and quad toe loop in the same program for the first time this campaign.
The 14-year-old said she is still tired after the trip to the JGP Final in Italy, but she did land both jumps during Thursday's session.
"I want people to see how I challenge myself," Shimada stated. "My goal is to perform to my satisfaction."
RELATED:

Author: Jack Gallagher
The author is a veteran sports journalist and one of the world's foremost figure skating experts. Find articles and podcasts by Jack on his author page, here, and find him on Twitter @sportsjapan.