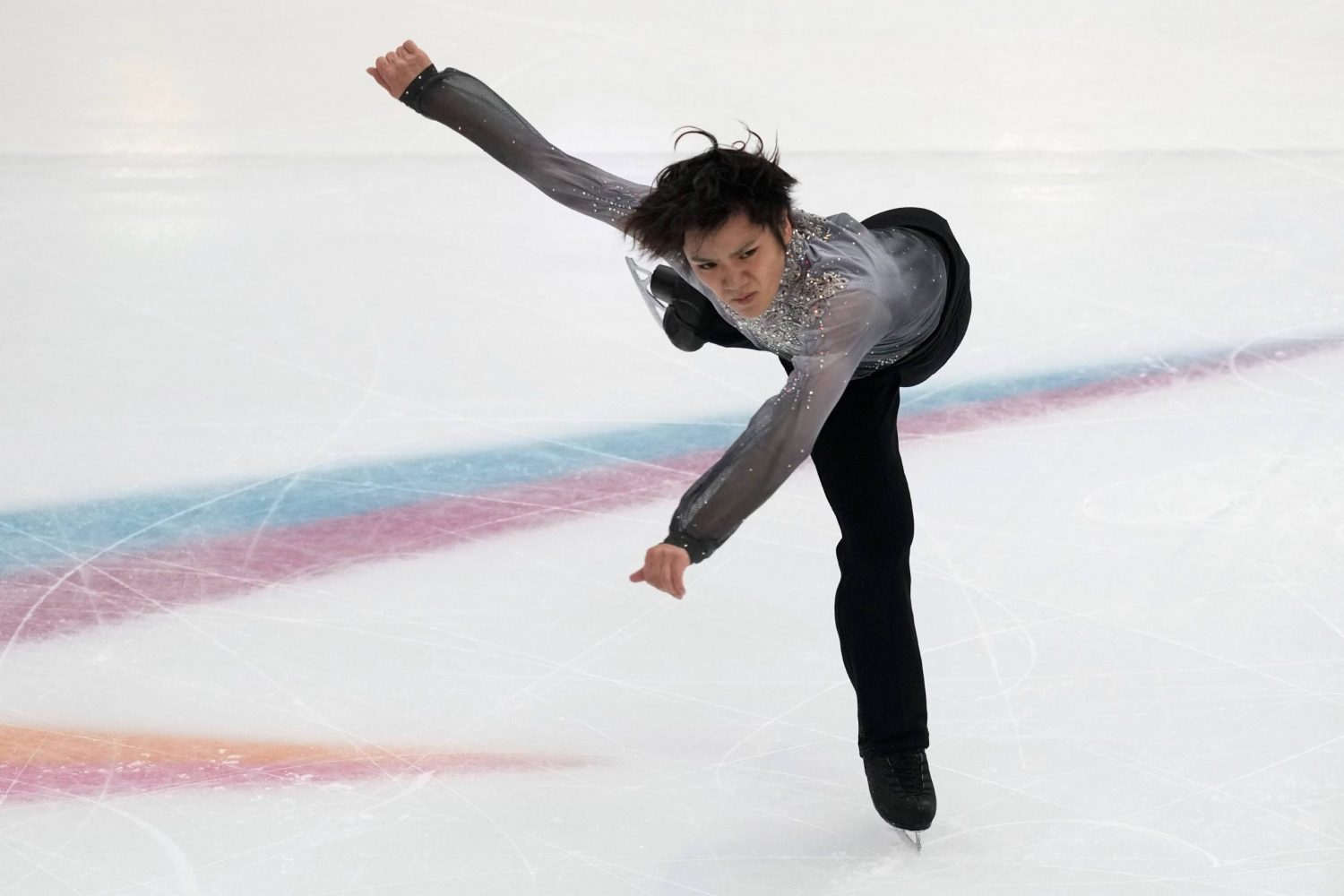 After a one-week break following the Grand Prix Final in Italy, skating ramps back up Christmas week with the Japan Championships in Osaka. This year's competition will be especially interesting, as the battle will be intense for the coveted three spots in singles for the men and women for the world championships.
The Japan Championships get underway on Thursday, December 22. Starting with the women's short program at RACTAB Dome in Kadoma, Osaka Prefecture, the on-ice action concludes on Sunday, December 25.
World champion Shoma Uno, who turned 25 on December 17, is clearly in the driver's seat. He will enter the event as the men's favorite after having won all of his competitions this season, including the GP Final.
The real question is, who will be the other two men that represent the Hinomaru in Saitama in March?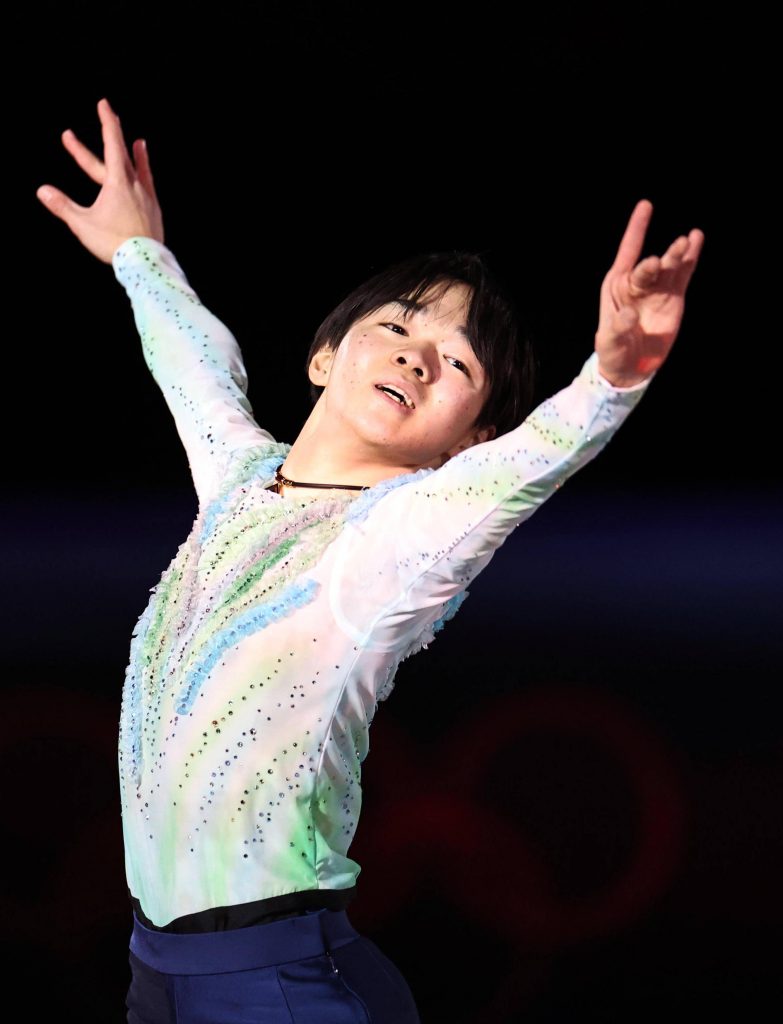 Kagiyama to Make Season Debut at Japan Championships
This year's field of contestants is both deep and experienced. Beijing Olympic silver medalist Yuma Kagiyama will skate in his first event of the season after sitting out the GP campaign to allow an injury to his left foot to heal. This could be either an advantage or a detriment.
Not having any wear and tear from the GP season could make the 19-year-old Kagiyama fresher physically and mentally than his fellow skaters. On the other hand, the lack of competitive experience could make him a bit rusty.
Only time will tell which one of these proves to be the case.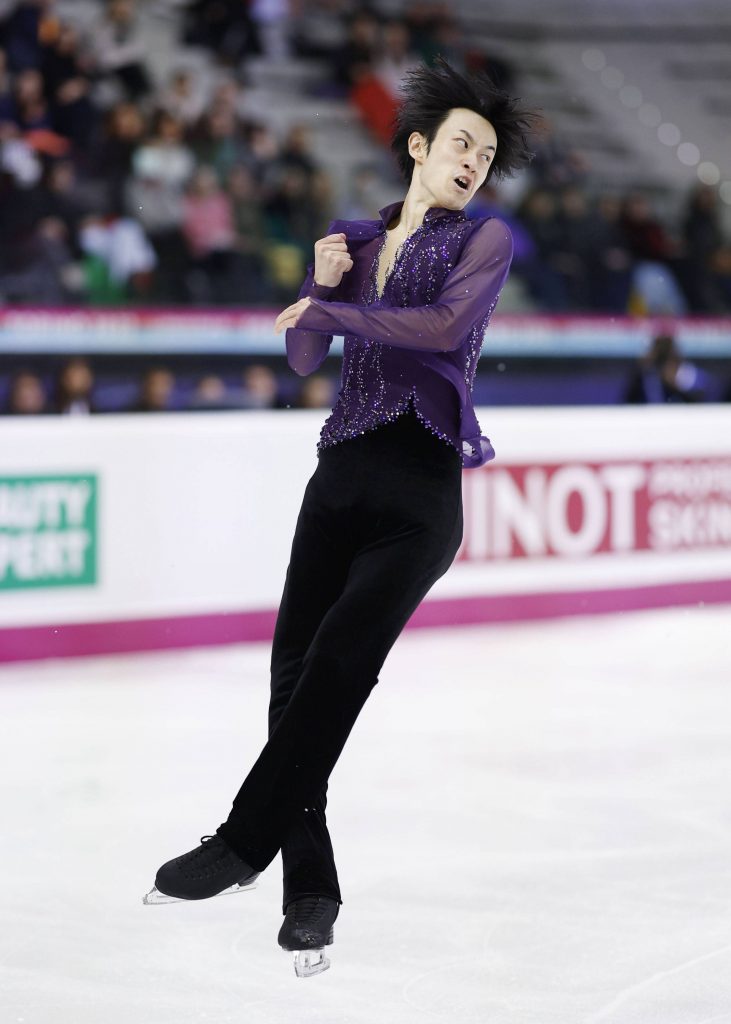 Yamamoto Eyes Another Strong Showing
Sota Yamamoto will enter the Japan Championships with huge momentum after his fantastic performance at the GP Final, where he finished second behind Uno. The 24-year-old is at a crucial moment in his career.
Making the podium in Osaka will put him on the team for the worlds and give him a shot at the biggest achievement since winning the gold medal at the Winter Youth Olympics in 2016.
After years of battling to overcome injuries, and skating in the shadow of two-time Olympic champion Yuzuru Hanyu and Uno, this week could be a career-defining one for Yamamoto, an Osaka Prefecture native.
Kao Miura had a solid GP season, with two second-place finishes. But he came in a disappointing fifth at the GP Final. However, as we have seen in the past, the 17-year-old has the ability to up his game quickly and will be a factor in the chase for the berths on the team for the worlds.
One only has to look back to last year, where as a 16-year-old, Miura finished fourth at the Japan Championships in Saitama behind Hanyu, Uno and Kagiyama.
Sato Displayed Skating Ability in Italy
Shun Sato could be the real wild card in the scenario for the worlds. After dealing with a shoulder injury last season, the 18-year-old showed he is all the way back at the GP Final where he rallied from a poor short program to finish fourth.
It will be a five-man race for the three places on the team for the worlds and should provide for compelling viewing this week.
Sakamoto, Mihara Among Women's Title Favorites
The outlook for the women's competition is equally riveting. World champion Kaori Sakamoto staggered to fifth place at the GP Final while seeming out of sorts. It was not an encouraging sign entering the Japan Championships and no doubt gave her fans cause for concern.
Sakamoto won Skate America in October and finished second at the NHK Trophy in November, so it is not out of the question for her to bounce back and win her third national title. She will have to turn things around in a hurry, however.
Mai Mihara scored a stirring victory at the GP Final, completing an improbable comeback from illness that forced her to miss the entire 2019-20 campaign. She has won every event she has competed in this season and thus will be the favorite in Osaka.
This will be the eighth time (including twice as a junior) the 23-year-old Mihara has competed in the Japan Championships. She has made the podium only once, finishing third in 2016. The Kobe native should feel comfortable skating close to home and may well have the gold medal hanging around her neck on Saturday night.
Outlook for Watanabe, Sumiyoshi
Rinka Watanabe emerged on the international scene this season with her victory at Skate Canada. The 20-year-old narrowly missed out on the bronze medal at the GP Final, coming in fourth behind Belgium's Loena Hendrickx after a poor short program. If Watanabe can land her triple axel and put together two solid programs in Osaka, she could secure a place on the team for the worlds.
Rion Sumiyoshi just missed making the GP Final after her two third-place finishes this season. The 19-year-old has been working on a quadruple toe loop, but has yet to land it in competition. Doing so at the Japan Championships would be a significant achievement toward her bid to make the team for the worlds.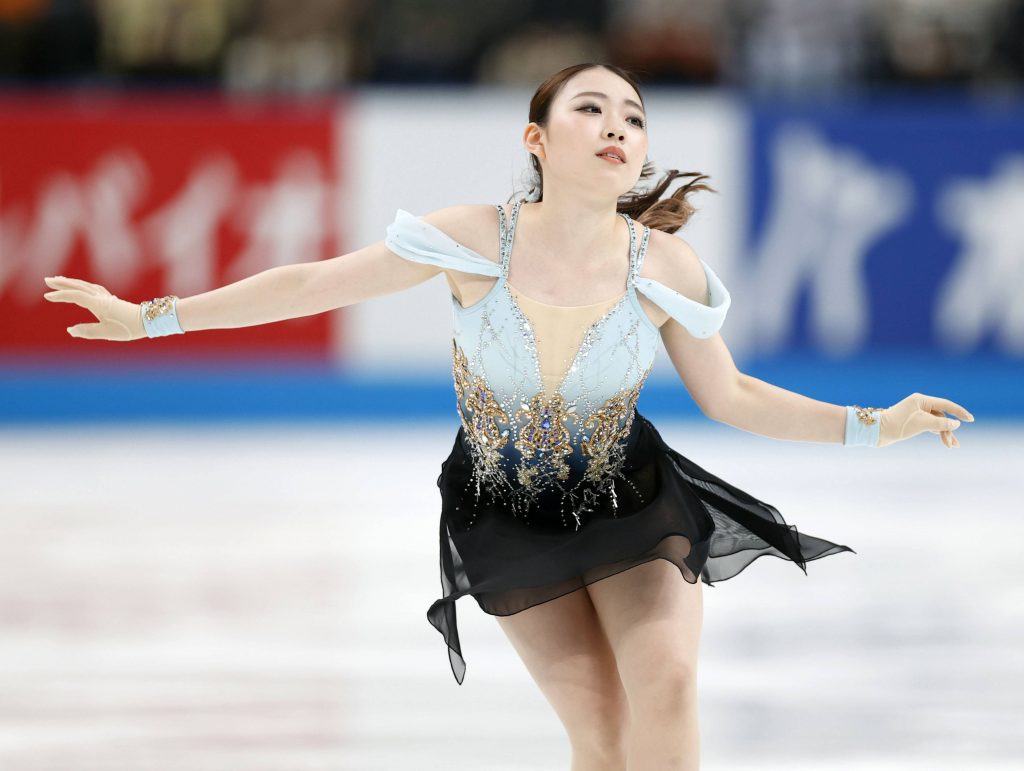 Kihira's Road to Recovery
Rika Kihira, a two-time national champion, will enter as the wild card in the women's fight to make the squad for the worlds. The 20-year-old missed all of last season with a serious injury to her right ankle. She has been slowly recovering this season and competed in two GPs. In her first GP (Skate Canada) in October she was unable to do a lutz or flip and still managed to come in fifth.
A month later at the GP in Finland, Kihira was able to land a triple flip in her free skate, a positive development to restoring her full arsenal of jumps. She finished fourth. If Kihira is able to use her lutz in Osaka, she could win, which could make the selections for the worlds very interesting.
The X factor in the women's competition is 14-year-old junior Mao Shimada. In November, she won her second straight Japan junior title, then triumphed at the Junior Grand Prix Final two weeks ago.
Could Shimada pull off a third straight major victory in the space of one month?
She definitely could. Shimada has earned the highest total score (junior or senior) this season with 217.68 points at the JGP in Poland.
The Tokyo native would not be eligible to represent Japan at the world championships in Saitama if she wins due to her age. She will be competing at this season's world junior championships in Calgary, Canada, in March.
Title Hunt for Japanese Women
The chase for the women's team for the worlds also appears to be a contest between five skaters. An important factor to keep in mind: Under the Japan Skating Federation rules, the national champion automatically gets a spot on the team.
So, if Kihira wins, she is in. It may sound improbable, but stranger things have happened.
If Kihira wins, Watanabe comes in second, and Mihara or Sumiyoshi take third, the JSF could very well be put in a situation where they have to leave Sakamoto off the team.
A Rundown on the ISU Awards
The nominees for the ISU Skating Awards were revealed on December 15 and the organization announced there would also be a new Special Achievement Award added this year. Those in the running for the individual honors include several Japanese skaters and coaches.
The list of those nominated is as follows:
Most Valuable Skater
Nathan Chen (USA)
Yuma Kagiyama (Japan)
Riku Miura/Ryuichi Kihara (Japan)
Gabriella Papadakis/Guillaume Cizeron (France)
Kaori Sakamoto (Japan)
Anna Shcherbakova (Russia)
Wenjing Sui/Cong Han (China)
Shoma Uno (Japan)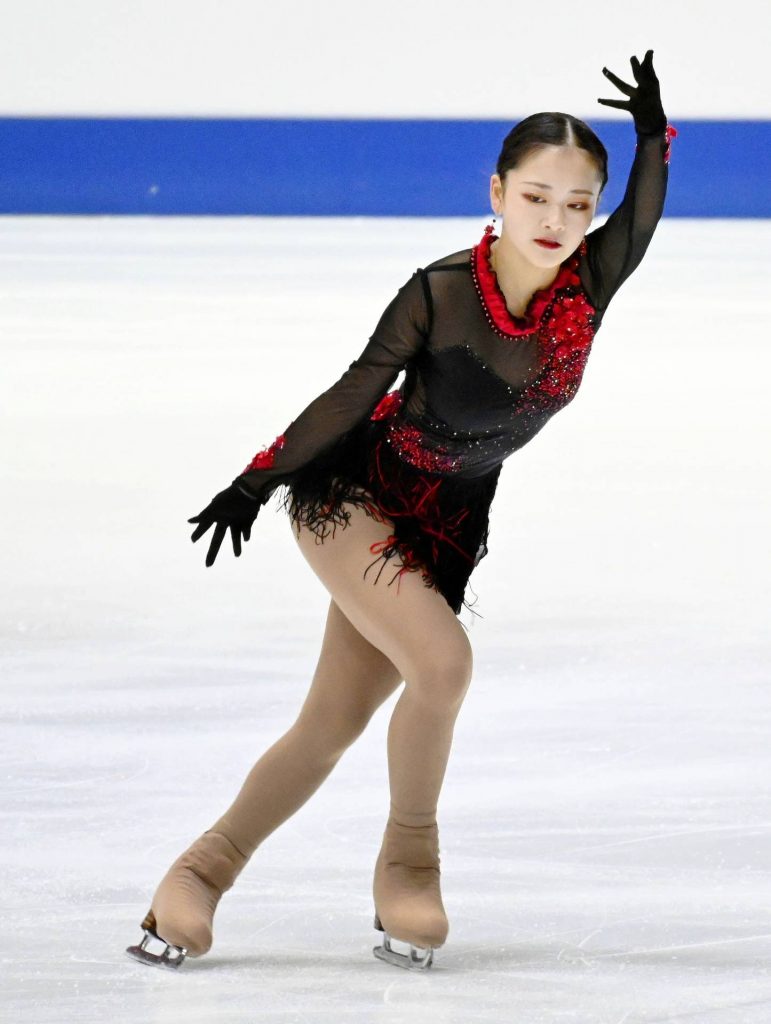 Best Newcomer
Isabeau Levito (USA)
Niina Petrokina (Estonia)
Karina Safina/Luka Berulava (Georgia)
Anastasiia Smirnova/Danylo Siianytsia (USA)
Rinka Watanabe (Japan)
Best Choreographer
Shae-Lynn Bourne
Samuel Chouinard
Marie-France Dubreuil
Romain Haguenauer
Lori Nichol
Benoit Richaud
Adam Solya
David Wilson
Best Coach
Rafael Arutunian
Romain Haguenauer
Mie Hamada
Hongbo Zhao
Stephane Lambiel
Patrice Lauzon
Sonoko Nakano
Todd Sand
More ISU Awards
In addition to the aforementioned, the ISU will also award a winner for the Best Costume, Most Entertaining Program and a Lifetime Achievement Award.
Star designer Satomi Ito, who is featured in this August column, is nominated for three different costumes she created last season. They include Yuzuru Hanyu's short program, Wakaba Higuchi's free skate and Mai Mihara's free skate.
Taketoshi Hara is also nominated for his design of the costumes worn by Kana Muramoto and Daisuke Takahashi in their rhythm dance.
Japanese candidates in the Most Entertaining Program include Hanyu (short program), Mana Kawabe (for this season's short program) and Sakamoto (for this season's free skate).
The public can vote for their selections online at: https://www.isu-skating-awards.com
On February 5, 2023, the winners will be announced in a live show online.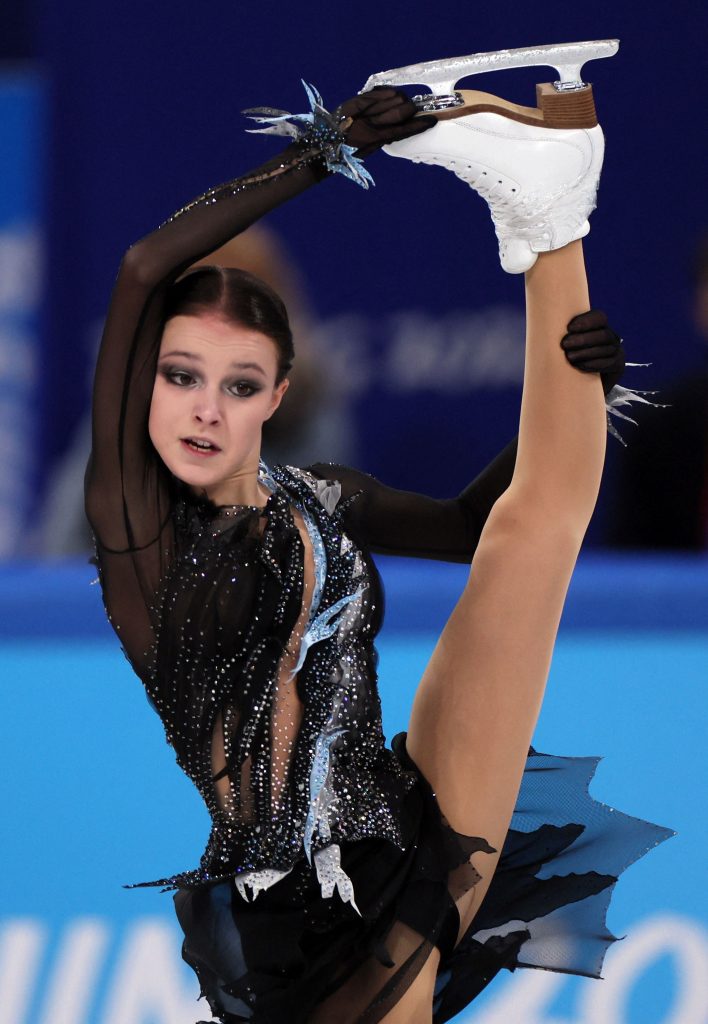 Shcherbakova on the Mend
Olympic champion Anna Shcherbakova, who had knee surgery in September and did not compete in the domestic Russian Grand Prix, did an interview with Russia's Hello magazine. It was published last week and talked about her rehabilitation. The interview was translated into English and posted on fs-gossips.com.
Shcherbakova, 18, will not participate in this week's Russian Championships in Krasnoyarsk as she continues to work her way back into shape. She was asked about the condition of her knee in the interview with Hello.
"Not so long ago, I had surgery," Shcherbakova stated. "The main problem that bothered me was eliminated, and the recovery period is underway. It goes according to plan; I follow all the recommendations of the doctors and gradually return to my usual regimen."
Shcherbakova discussed how her recovery is progressing.
"I didn't have to sit at home and be sad," Shcherbakova commented. "As soon as I was able to walk without obstacles, I immediately had quite a lot of activities: events, filming, and, of course, physiotherapy exercises, rehabilitation. In general, every day is pretty busy."

Author: Jack Gallagher
The author is a veteran sports journalist and one of the world's foremost figure skating experts. Find articles and podcasts by Jack on his author page, here, and find him on Twitter @sportsjapan.