[JAPAN SPORTS NOTEBOOK] Judo Great Shohei Ono Appears Ready to Begin Next Chapter of Career
Mostly inactive since the Tokyo Olympics in July 2021, Shohei Ono is reportedly on the verge of beginning preparations next year for a coaching career.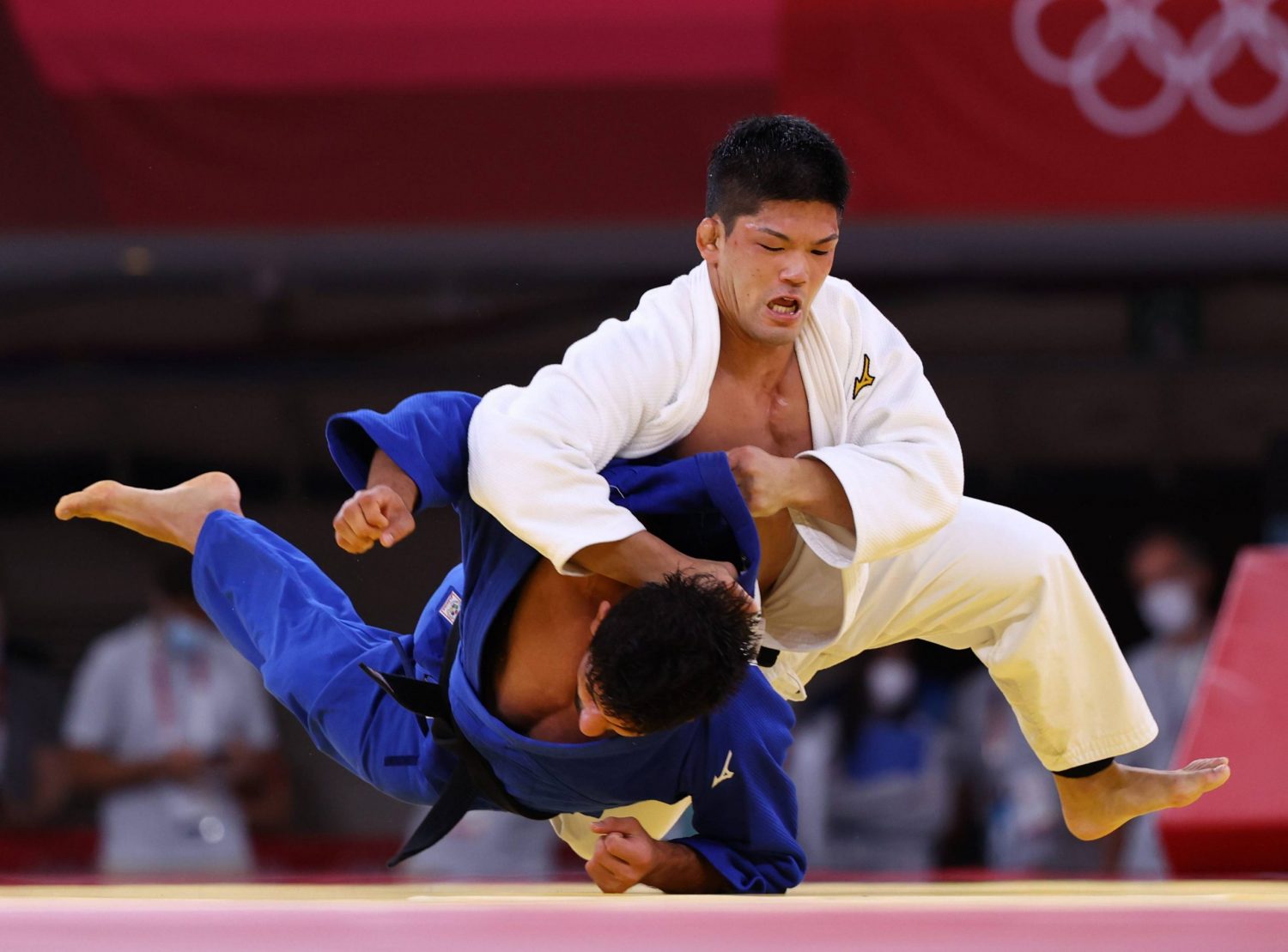 Shohei Ono, one of judo's most decorated champions of the 21st century, is planning to retire, according to multiple published reports.
A two-time Olympic gold medalist (2016 and 2021) and three-time world champion (2013, 2015 and '19) in the under 73-kg category, Ono has competed in only one tournament since he captured his second consecutive gold medal in July 2021 in Tokyo, increasing speculation that his judo career is finished.
In April, Ono participated in the open weight category at the 2022 All Japan Judo Championships.

Ono, 30, was planning to appear in the Tokyo Grand Slam in early December. He withdrew, however, before the event began.

He cited "poor condition" for his decision to pull out.
"I couldn't build up the mind and body to fight as a representative of Japan," Ono was quoted as saying by Sports Hochi. In its online report published on December 15, Ono also addressed the uncertainty surrounding his future as an athlete.

"I want to face myself and make a decision," Ono said.

Citing an unnamed source, Kyodo News reported that Ono is "moving toward applying for an overseas coaches' training program organized by the Japanese Olympic Committee and is hoping to study in Britain."
In order to participate in the training program, Ono would first be involved in an interview for the project in January, Nikkan Sports reported.

The sports publication also noted that Ono admitted he struggled to maintain his motivation after becoming an Olympic champion a second time.

"I'm desperately looking for reasons to keep going and reasons to stop," Ono once said. "It's very frustrating."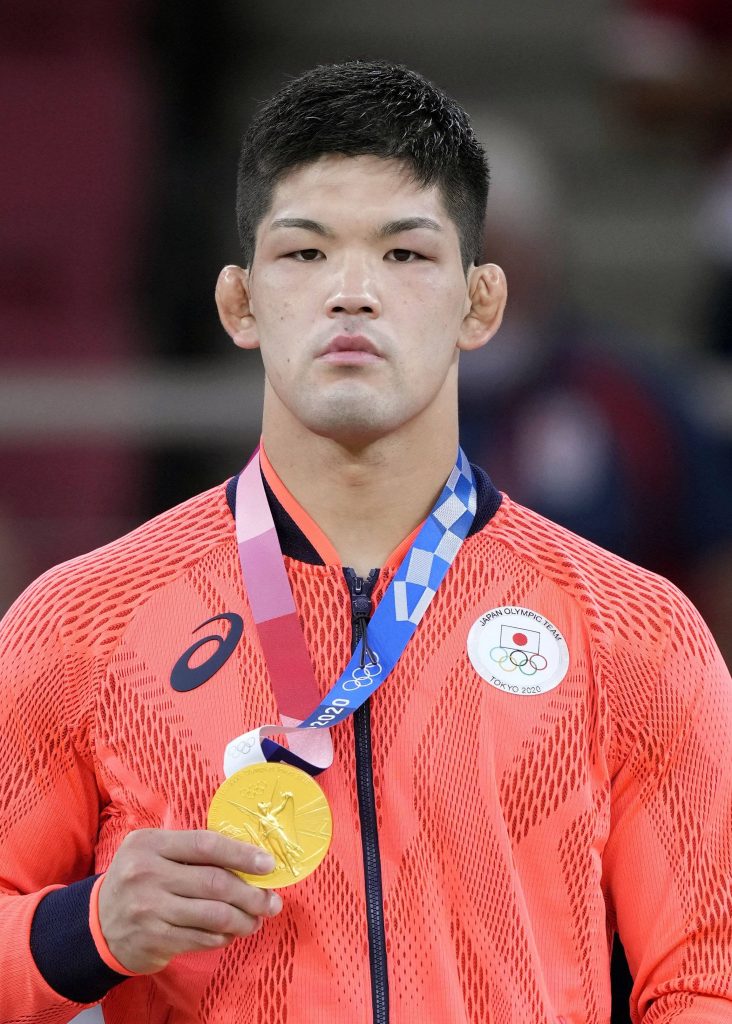 Shohei Ono's Career Defined by Greatness
With the topic of Ono's future creating a buzz in judo circles around the world, the International Judo Federation published a story, "Will We See Ono Compete Again?" on its website on Thursday. Author Jo Crowley noted that neither Ono nor the All Japan Judo Federation had confirmed that the two-time Olympic gold medalist is mulling retirement.

"We know that no such statement has been made by either Shohei Ono or the AJJF but we do know that at 30 and with the career he has had to date, Ono would be missed but understood if he chose to take some rest and possibly a different path," Crowley wrote.
For a decade, Ono was a dominant figure on the global stage.

Perhaps only those who have had similar careers can truly understand what Ono accomplished ― he's unbeaten against foreign judoka since August 2014 ― and what it took to maintain such a dominating presence in the sport.
Kosei Inoue, a three-time world champion, the under 100-kg gold medalist at the 2000 Sydney Olympics and Japan's men's head coach at the Tokyo Games has called Ono "the world's strongest judoka."
Repeating as an Olympic champ in any sport raises an athlete's profile. But people often overlook the journey that athletes take to put themselves in position to contend for another title.

"Since the end of the Rio Olympics, I have had a lot of difficult and painful days," Ono said at Nippon Budokan after securing his second gold by beating Georgia's Lasha Shavdatuashvili in the final in July 2021. "And it has been like a condensed version of that in this one day's battle."
Badminton
Yamaguchi Wins BWF World Tour Finals Title
Akane Yamaguchi closed out the season's final tournament with a hard-fought triumph over Taiwanese opponent Tzu Ying Tai on Sunday, December 11 in Bangkok.

Yamaguchi's 21-18, 22-20 victory in the BWF World Tour Finals provided a reminder of the Fukui Prefecture native's place in the fast-paced sport's global pecking order.

At age 25, Yamaguchi, the two-time defending world champion, said she faced a formidable challenge against Tai.

"My opponent was skilled and quite strong," Yamaguchi told reporters at Nimibutr Area. "In the second game I was trying to do my best — use all my skills and power."
Yamaguchi defeated Tokyo Olympic champion Yufei Chen of China in the semifinals. Shen then prevailed over the Tokyo Games runner-up.
In recognition of her overall accomplishments in 2022, Yamaguchi, winner of the All England Open and Japan Open singles titles, was named the Badminton World Federation Female Player of the Year.

"It's the first time receiving this award and I feel really honored and happy," Yamaguchi said at an awards ceremony in the Thai capital on December 5.

In related news, Kodai Naraoka received the Most Promising Player of the Year award. The 21-year-old Aomori Prefecture native won the Vietnam Open and finished as the runner-up in three BWF World Tour tournaments this year. He also reached the semifinals at the BWF World Tour Finals.
Golf
Katsu, Nishimura Secure Spots on LPGA Tour
The LPGA's Q-Series wrapped up on Sunday, December 11 in Dothan, Alabama. Japanese golfers Minami Katsu (fifth) and Yuna Nishimura (tied for 24th) made the cut, thus qualifying to receive tour cards for the 2023 season in the United States-based tour.
Forty-six players secured LPGA Tour cards for next year upon completion of the grueling process (eight rounds in eight days spanning two weeks).
The 24-year-old Katsu shot a 24-under 550 in the eight rounds, four in Mobile, Alabama (December 1-4), then the final four in Dothan. She closed out the tournament with a 6-under 66, finishing five shots behind the winner, Hae Ryan Ryu of South Korea.
"I didn't expect to finish high on the leaderboard, so I'm surprised," Katsu said, according to Kyodo News. "I was able to play some good golf over eight days. I feel confident after my recent years of training resulted in a good score."
Katsu won two tournaments on the JLPGA Tour this year in her homeland.
Nishimura, 20, also captured a pair of event titles in Japan this year. She closed out the Q-Series tourney with an even-par 72. She shot 15-under 559.
Basketball
Saga Ballooners on the Rise
Riding a nine-game winning streak entering the weekend of December 17-18, the Saga Ballooners, a B.League second-division squad, have climbed into first place in the seven-team West Division.

Saga defeated the Rizing Zephyr Fukuoka 81-41 on December 11. Cuban-born point guard Reynaldo Garcia led the Ballooners with 27 points and nine assists and three steals.
The Ballooners and the West's second-place team, the Nagasaki Velca (15-6), opened a two-game series on December 17.
Parker Remains a Disruptive Force on Defense
In the three games after his 41st birthday on December 5, Gunma Crane Thunders forward Michael Parker made 12 steals.

Against the Nagoya Diamond Dolphins on Saturday and Sunday, December 10 and 11, Parker had five- and two-steal efforts in Gunma's back-to-back home defeats.

He added five more steals in the Crane Thunders' 99-83 win over the visiting Levanga Hokkaido on December 14.
Parker is averaging 13.0 points, 8.0 rebounds, 1.6 assists and 2.3 steals (No. 2 in B1).
Golden Kings on a Roll
Days before his 45th birthday on December 23, Ryukyu Golden Kings bench boss Dai Oketani can tell basketball fans and reporters that one of his wishes for the 2022-23 B.League season is being fulfilled. Of course the No. 1 wish he has for his team is to win the championship in the spring.
So far, so good.

The Golden Kings (16-3) entered the weekend of December 17-18 with the best record in the 24-team top flight, including six straight victories and a 10-1 record at Okinawa Arena.
Speed Skating
Olympian Takagi Honored at Japan Sports Awards
Speed skating star Miho Takagi received the prestigious Grand Prix award winner at the 71st Japan Sports Awards on Monday, December 12 in Tokyo.

Takagi collected four medals at the Beijing Olympics in February, including a gold in the women's 1,000 meters.
As the Grand Prix recipient, Takagi receives ¥2 million JPY (about $14,630 USD) and the Japan Skating Federation gets ¥3 million JPY (nearly $22,000 USD), reported The Yomiuri Shimbun, which founded the annual awards ceremony.
Takagi continues to enjoy success on the World Cup speed skating circuit. For instance, she triumphed in the 1,500 at the Calgary Olympic Oval in a time of 1 minute, 52.54 seconds on December 10.

After the race, Takagi was philosophical about her on-ice focus.

"Experience from recent years has made me aware I can't improve my skating if I don't do what needs to be done," Takagi said, according to Kyodo News.
RELATED:
Soccer
Kawashima Steps Away from National Team
Eiji Kawashima, a member of Japan's FIFA World Cup squad in 2010, 2014, 2018 and 2022, is retiring from national team duties.

The 39-year-old goalkeeper, who plays for French Ligue 1 side Strasbourg, made the announcement in an Instagram post on Thursday, December 15.

"I've always admired the Japan national team, and [the World Cup] is a dream place," Kawashima wrote. "But this is the end."

Kawashima earned 95 caps for the Samurai Blue, making his first appearance in a national team match in 2008. He did not play in Japan's four matches in Qatar.
Baseball
Red Sox Introduce New Slugger Yoshida
Outfielder Masataka Yoshida, who joined the Boston Red Sox on a five-year, $90 million USD (¥12.3 billion JPY) deal in December, was formally introduced as a new member of the MLB team on Thursday, December 15.

The former Orix Buffaloes star, who played a pivotal role helping the NPB team win the 2022 Japan Series, including two home runs in a Game 5 victory over the Tokyo Yakult Swallows, has high hopes for the Red Sox next year.

"We became the champion in Japan," Yoshida told reporters through a translator. "Next season, I would like to contribute to your world championship for the Red Sox."

In a news conference video posted on MLB.com, Yoshida expressed gratitude to the Buffaloes for posting him, so he could pursue a move to the majors. He also thanked the Red Sox for "accepting me."

"So the only thing I can do for them is playing hard," added Yoshida, "so I want to play hard next season."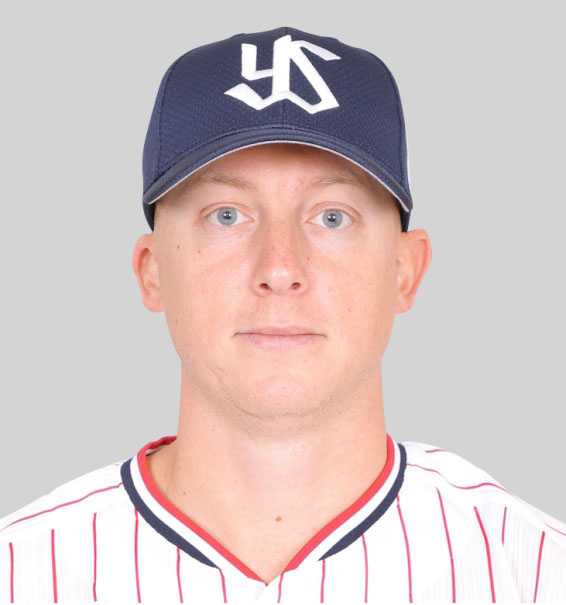 McGough Joins Diamondbacks
After four seasons with the Tokyo Yakult Swallows, veteran reliever Scott McGough will be wearing a different uniform in 2023.

McGough, 33, signed a two-year contract with the Arizona Diamondbacks with an option for 2025 on Thursday, December 15.

The Pennsylvania native recorded 31 and 38 saves in 2021 and 2022, respectively, helping the Swallows make back-to-back Japan Series appearances.

Diamondbacks general manager Mike Hazen said he expects McGough to be an important part of the team's bullpen next season.
"We're happy we got this done," Hazen told MLB.com. "I think we added another guy that's going to pitch in the back end of our bullpen. He's closed a number of games in Japan the last couple of years, so he has that experience, and we feel like that, with a combination of stuff ― the development of his split (split-finger fastball) over there ― were probably the biggest selling points for us trying to go after him."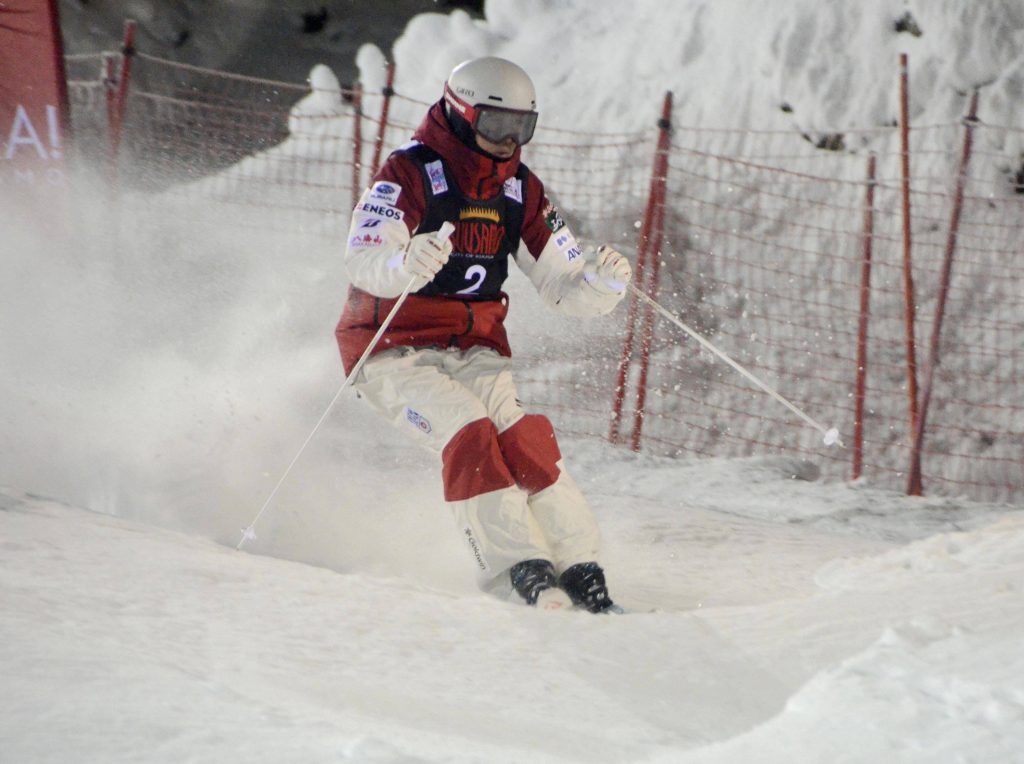 Briefly…
Men's moguls skier Ikuma Horishima captured his first event victory of the season on Friday, December 16in Alpe d'Huez, France. Horishima, the bronze medalist at the Beijing Olympics, was the points leader in both rounds of the final, finishing with a top score of 82.66 points. (Watch Horishima's performance here.)

In fencing, Team Japan earned the silver medal in a men's team foil World Cup competition on December 11 in Tokyo. Japan defeated world No. 1 Italy in the semifinals before falling to the United States in the final. Kyosuke Matsuyama, Takahiro Shikine, Kazuki Iimura and Kenta Suzumura competed for the runner-up squad at Komazawa Gymnasium.


Author: Ed Odeven
Follow Ed on JAPAN Forward's [Japan Sports Notebook] here on Sundays, in [Odds and Evens] here during the week, and Twitter @ed_odeven.