[NOTES on a SCORECARD] For A Realistic Chance in FIFA World Cup, Japan Needs More Goal Scorers
In four games at the FIFA World Cup in Qatar, the Samurai Blue could manage just five goals. That is generally not going to get the job done.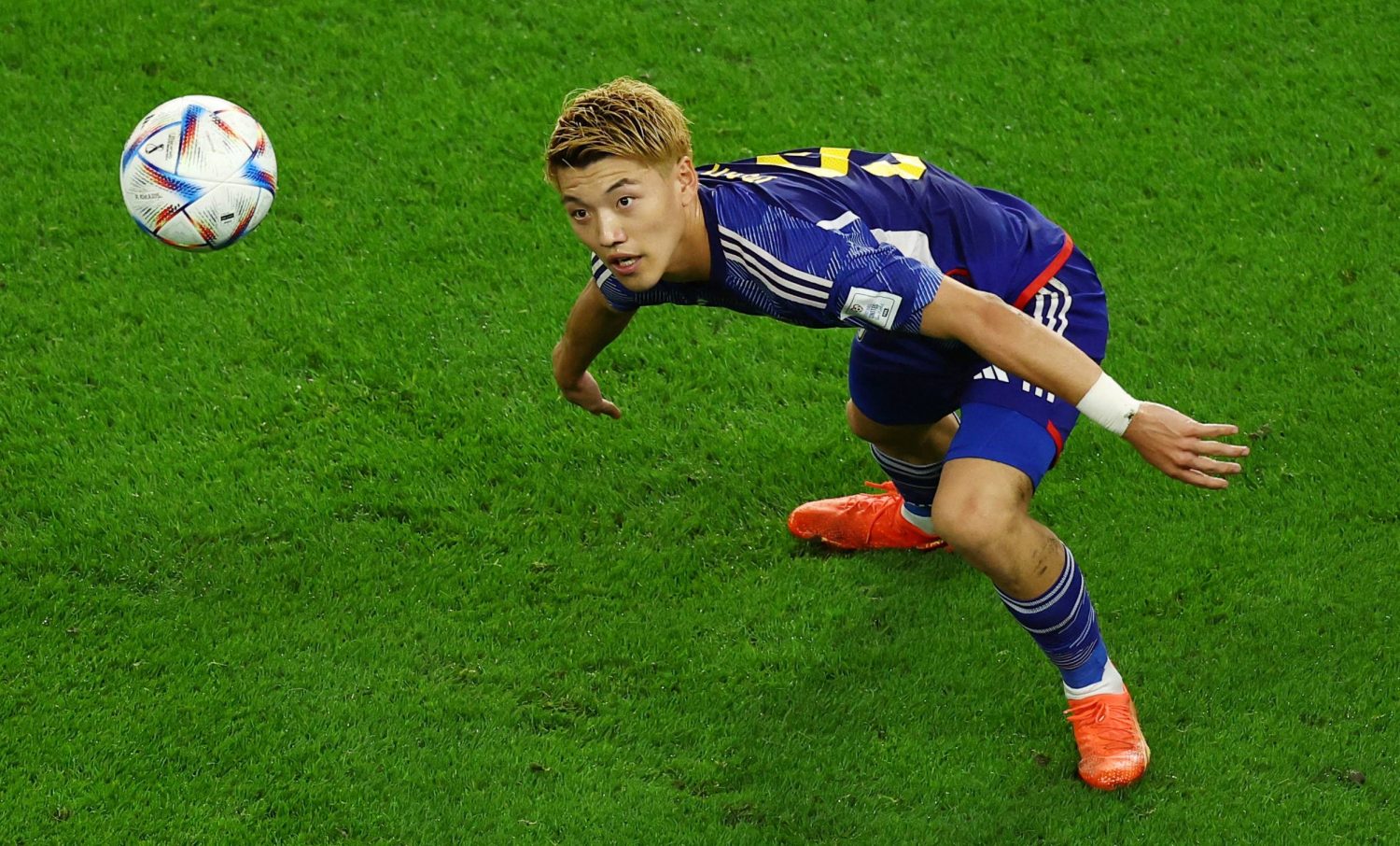 In Qatar, the FIFA World Cup ended for Japan in a penalty shootout loss to Croatia on December 5 following a 1-1 draw after extra time. The Samurai Blue had advanced to the second round of the quadrennial tournament with surprising victories over traditional powers Germany and Spain in the group stage.
Those wins allowed Japan to win Group E, which was highly unexpected. As impressive as that was, the end result was the same as it was four years earlier in Russia ― a defeat in the round of 16.
Since its debut in the World Cup in 1998, Japan has now participated in seven World Cups. The four times Japan has made it out of the group stage, it has lost in the next match.
That is not an anomaly, that is a trend. And it indicates that may be the limit at this point to its ability to contend at the global event.
The Samurai Blue displayed excellent passing and defending skills at this World Cup, allowing just four goals from opponents. But the primary issue that has prevented Japan from progressing to the quarterfinals over the years, and remains to the current day, is the lack of goal scorers.
Japan Struggled to Score Goals
In four games in Qatar, one of which went 120 minutes, Japan could manage just five goals. That is generally not going to get the job done at the elite level of soccer.
Of the eight teams that advanced to the quarterfinals this year, only two (Croatia and Morocco) scored the same number or fewer goals than the Samurai Blue when including the group stage and round of 16 games. Croatia's tally was five, while Morocco amazingly made it into the last eight with just four goals.
But the majority of teams that moved into the quarterfinals rang up significant numbers of goals on the way there. England (12) and Portugal (12) led the way, followed by France (9), Netherlands (8), Argentina (7) and Brazil (7).
Japan's inability to score was never on more painful display than in the shootout against Croatia, where it missed three of four attempts. Studies have shown that the conversion rate on penalty kicks is generally around 75%, which is the exact number that Croatia achieved (converting three of four shots) in the victory.
Winger Ritsu Doan, who impressed with goals in Japan's wins over Germany and Spain, acknowledged the Samurai Blue's inability to put the ball in the net proved costly in the end.
"We could have created more chances from midway through the second half and we can't blame anyone for penalties," Doan stated. "Our play that couldn't finish the game off was the problem."
Japan is going to have to develop more players like Doan going forward if it truly wants to make it to the latter stages of the World Cup.
Ivy League Coming to Play Football Game in Japan After 27-Year Hiatus
An interesting development arrived on December 1 when it was announced that the Ivy League would return to Japan to play against an X League All-Star team on Sunday, January 22 in a game dubbed the Dream Bowl at Tokyo's National Stadium.
Kickoff is set for 1 PM and the contest will be televised live in Japan.
The Ivy League will bring a team of 52 players comprised of seniors and graduate students from all eight schools and be coached by Columbia's Al Bagnoli.
From 1989 through 1996, the Ivy League traveled to Japan to play All-Star teams in the Ivy Epson Bowl and won all eight of those games.
According to a press release issued by the Ivy League, the group will arrive on January 15 and "take part in several cultural experiences throughout the trip."
"The student-athletes will receive an incredible cultural and educational experience during their time in Japan as well as a chance to play the game they love in a unique international setting," said Robin Harris, the Ivy League's executive director.
"It is a testament to the global reputation of the league and the storied tradition of our football programs that the organizers from Japan contacted the Ivy League when developing the vision for this event," Harris added. "We are grateful for their collaboration and share in their excitement to display the skill and talent of Ivy League football to an international audience."
Watanabe Admits He Once Doubted Ability to Play in NBA
Brooklyn Nets forward Yuta Watanabe made some revealing comments in an interview with HoopsHype.com earlier in December. The 28-year-old Kagawa Prefecture native, who was leading the NBA in 3-point shooting at .571 percent in November before being sidelined with a hamstring injury, admitted that he had doubts about whether he was good enough to play in the sport's top league.
"I'm not going to lie. There was a time I thought I might not belong to this league," Watanabe told the website's Michael Scotto in an exclusive interview. "My family, friends, teammates, and coaching staff always encouraged me to keep my head up. I wouldn't be here without those people who I've met on my journey."

He went on to say, "I really appreciate everything they've done for me."
The 206-cm Watanabe, who played collegiately at George Washington University in Washington, DC, is averaging 7.9 points and 3.1 rebounds in 18.6 minutes per game this campaign. Watanabe said the level of his teammates has helped create opportunities for him this season.
"The reason I'm shooting well is because of KD [Kevin Durant], Ben [Simmons], and Kyrie [Irving]," Watanabe commented. "I'm playing with those greats. They get doubled all the time, so I'm always open and my job is to make those wide-open shots."
Watanabe specifically credited superstar Durant for his encouragement.
"He keeps telling me no matter what to keep shooting with confidence," Watanabe noted. "Someone like him telling me to shoot means I better shoot. He gave me a lot of confidence. Every time I make shots, he always reacts and is hyped and happy. That's what keeps me going. I really appreciate his leadership."
IOC Pushes Back Decision on Host for 2030 Olympics
The International Olympic Committee announced on December 6 that it would delay the decision on the awarding of the 2030 Winter Olympics. Originally, the IOC had been planning to announce the host at a meeting in India in the fall of 2023.
Olympic Games executive director Christophe Dubi said the IOC wanted to give the Future Host Commission additional time to consult with the candidates. Sapporo is bidding to host the event, along with Salt Lake City and Vancouver.
"The IOC executive board decided to give the winter commission more time to make the best possible decision about future hosting," Dubi stated in a press conference.
Sapporo is considered the leading contender by observers despite ongoing investigations into corruption associated with the Tokyo 2020 Games. All three cities bidding for the Olympics have hosted them previously.
RELATED: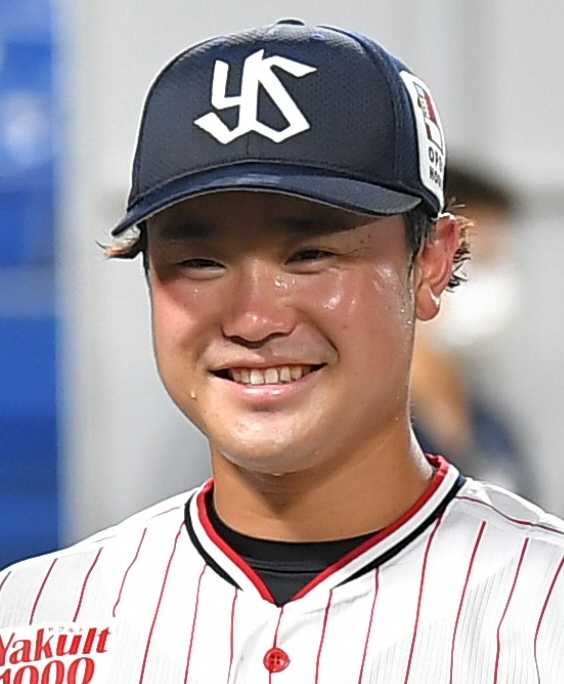 NPB Holds Active Draft for Players
In a first of its kind, Nippon Professional Baseball conducted a unique draft on December 9 for active players seeking more playing time with other clubs. Each of the 12 NPB teams made two players available, with all of them selecting at least one player, Kyodo News reported.
The NPB players union proposed the draft to help players possibly find new opportunities. Japan's NPB draft is somewhat similar to the dispersal draft held by Major League Baseball to stock a new franchise when an expansion team is added.
The Japan Series champion Orix Buffaloes selected Daiki Watanabe, a 25-year-old outfielder, from the Tokyo Yakult Swallows in the draft. Orix also saw infielder Seiichiro Oshita, 25, move to the Chiba Lotte Marines.

Author: Jack Gallagher
The author is a veteran sports journalist and one of the world's foremost figure skating experts. Find articles and podcasts by Jack on his author page, here, and find him on Twitter @sportsjapan.

Subscribe to Our Newsletter