[ODDS and EVENS] 2022's Defining Sports Highlights for Japan
A trio of Beijing Olympic gold medals, Roki Sasaki's perfect game and boxer Naoya Inoue's success were among 2022's defining sports highlights for Japan.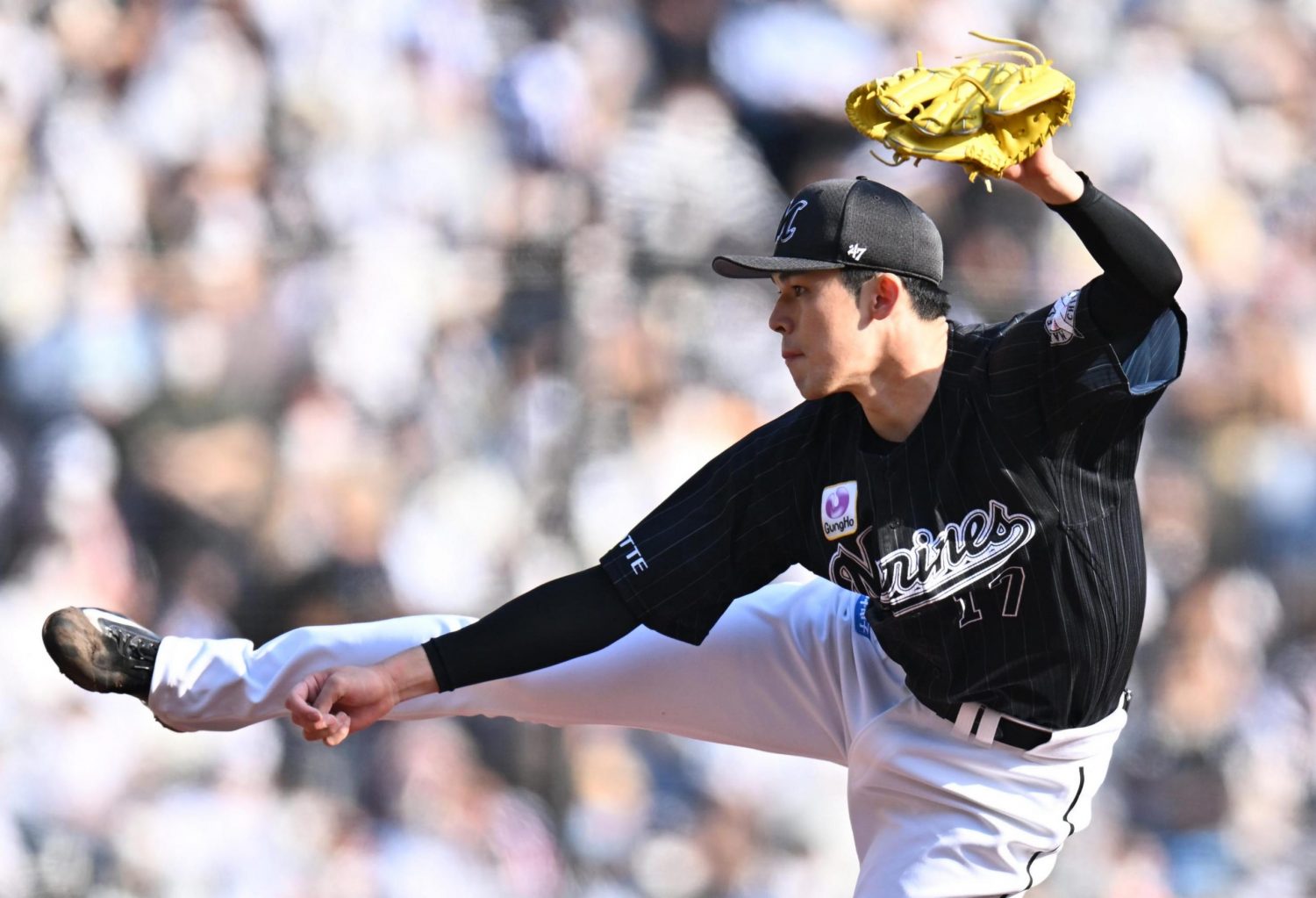 You start with the perfect game, because Roki Sasaki's April 10 gem was one of the greatest pitching performances ever and one of 2022's defining sports highlights for Japan.
Furthermore, it was the most impressive individual performance on any day in 2022 by a Japanese professional athlete or pro team, in Japan or overseas.
There have been 16 perfect games in NPB history, and Sasaki's perfecto was the first since Yomiuri Giants starter Hiromi Makihara silenced the Hiroshima Carp on May 18, 1994.
The hard-throwing Chiba Lotte Marines hurler fanned 13 straight batters (a pro baseball world record) on that Sunday afternoon in the spring against the Orix Buffaloes. Sasaki, only 20 at the time, also matched Koji Noda's NPB single-game record of 19 Ks, which the Orix BlueWave hurler had on April 21, 1995.
Here's a short snippet of my column about Sasaki published a few days later:

The Chiba Lotte Marines fireballing right-hander surprised nobody by throwing overpowering fastballs from the get-go against the Orix Buffaloes. His fastball reached 102 mph (164.1 kph) and his singular domination of the game was not unlike a great painter's rendering on canvas.
Murakami's Triple Crown
Let's stick with baseball for a few more entries on this list, which are presented in a random order. You can't diminish the significance of Tokyo Yakult Swallows third baseman Munetaka Murakami winning the Triple Crown by leading the Central League in batting (.318), home runs (56, the most ever by a Japanese-born player) and RBIs (134).
The 22-year-old Murakami, the youngest player in NPB history to win the Triple Crown, is the first man to lead either the CL or Pacific League in all three major hitting categories since Nobuhiko Matsunaka of the Fukuoka Daiei Hawks won the PL Triple Crown in 2004.

Murakami's offensive exploits helped lead the 2021 Japan Series champion Swallows back to NPB's title series for the second year in a row.

This time, the Buffaloes avenged their loss to Yakult the previous year, giving Orix its first title since 1996, when Ichiro Suzuki was one of the team's signature stars. The Buffaloes overcame a pair of losses and a tie in the first three games to win the series.
Ichiro Inducted into Mariners Hall of Fame
Speaking of Ichiro, the retired baseball icon who rapped out 4,367 combined hits in MLB and NPB, was inducted into the Seattle Mariners Hall of Fame in late August before a home game against the Cleveland Guardians. Ichiro's speech, made in English, was filled with gratitude and appreciation for his years with the Mariners, especially his first stint with the club (2001-12).
Ohtani Completes Second Banner Season as Full-Time Two-Way Player
After being the unanimous winner of the American League MVP Award in 2021, what did Shohei Ohtani do for an encore?
He became the first MLB player since Babe Ruth in 1918 to have more than 10 wins and 10 home runs in the same season. The Bambino finished that year with 11 homers and 13 wins. Ruth bashed 29 round-trippers the next season, his final campaign as a regular pitcher (while also playing 110 games in the outfield) and won nine games, then joined the New York Yankees in 1920 and hit 40 or more homers in 10 seasons.
Ohtani had 46 homers and nine wins (in 23 starts) in his MVP season. His pitching output increased to 28 starts in 2022, and he won 15 games and struck out 219 batters in 166 innings, He led the AL in strikeouts per nine innings (11.9). Ohtani smacked 34 homers in 157 games, and he finished fourth in AL Cy Young Award voting (for the best pitcher) and second in AL MVP voting.

Every game produced must-watch Ohtani highlights.
Japan's World Champions in 2022
Being recognized as a world champion in a major sport with high-caliber events in most corners of the world each year is a big deal. Japanese athletes proudly represented their homeland in a number of world championship events in 2022, with many of them returning home as gold medalists.

After winning the men's all-around title at the Tokyo Olympics in July 2021, Daiki Hashimoto emerged as the heir apparent to retiring gymnastics legend Kohei Uchimura. Hashimoto rose to the occasion at the 2022 World Artistic Gymnastics Championships in November in Liverpool, England, capturing the men's all-around gold (and the horizontal bar title for good measure). Also, in the city that blessed the world with the Beatles, Hazuki Watanabe grabbed the gold in the women's balance beam final.
In October, Japanese judoka claimed five individual gold medals at the 2022 World Judo Championships in Tashkent, Uzbekistan. The world champions: female standouts Natsumi Tsunoda (48 kg), Uta Abe (52 kg) and Megumi Horikawa (63 kg) and male compatriots Naohisa Takato (60 kg) and Hifumi Abe (66 kg).
In September, Team Japan excelled at the 2022 World Wrestling Championships in Belgrade, Serbia, collecting seven gold medals. Japanese women won five of 10 freestyle weight class titles. It was a banner showcase of the nation's abundant talent in the sport. Yui Susaki (50 kg), Mayu Shidochi (55 kg), Tsugumi Sakurai (57 kg), Nonoka Ozaki (62 kg) and Miwa Morikawa (65 kg) became 2022 world champions, joining male compatriots Rei Higuchi (61 kg) and Taishi Narikuni (70 kg) as titlists in Serbia.
In August, Akane Yamaguchi delivered a bold reminder of her exceptional talents, repeating as women's singles champion at the 2022 Badminton World Championships in Tokyo. Yamaguchi completed her mission with a 21-12, 10-21, 21-14 decision over China's Yufei Chen.
Olympic Medalists in February, World Champions in March
In March, Beijing Olympic singles bronze medalists Kaori Sakamoto and Shoma Uno catapulted to the top, triumphing in the women's and men's events, respectively, on back-to-back days in Montpellier, France, at the 2022 World Figure Skating Championships.
It was a fabulous display of Japan's incredible talent in figure skating.
A Trio of Olympic Champions
Japan amassed 18 medals at the 2022 Beijing Olympics, including six silver and nine bronze in February.
Ski jumper Ryoyu Kobayashi became Japan's first Beijing gold medalist, winning the men's normal hill final on February 6. In doing so, Kobayashi soared through the air en route to Japan's first title in the event since Yukio Kasaya triumphed in the 1972 Sapporo Winter Games.
Snowboarding star Ayumu Hirano reached new heights in the men's halfpipe final, showcasing exceptional command of the aerial skills that propelled him to victory on February 11.

"It hasn't sunk in yet but finally one of my childhood dreams has come true," Hirano declared after the final.
Speed skater Miho Takagi's dream also came true, with a pulsating victory in the women's 1,000 meters six days later. Takagi completed her medal quest with a world-record time of 1 minute, 13.18 seconds.
RELATED:
'Monster' Inoue Becomes One of World's Biggest Sports Stars
I attended a pair of Naoya "Monster" Inoue title fights in 2022 and participated in a Foreign Correspondents' Club of Japan press conference in Tokyo in late June, which attracted a heavy dose of media coverage from around the world. All in all, it was a crash course in learning a lot about Inoue's place in the sport's global pecking order.

The unbeaten Inoue (24-0, 21 knockouts) served notice that he's the king of the bantamweight division. At the same time, he's eyeing the challenge of conquering the super bantamweight division next.

Inoue's impressive punching power was on full display in his rematch with Filipino Nonito Donaire in early June. With a second-round technical knockout at Saitama Super Arena, Inoue wrested Donaire's WBC title away from him. This gave him three major belts ― Inoue already owned the WBA and IBF bantamweight crowns ― and secured a date with destiny against WBO champ Paul Butler to unify the division.
Six months later, Inoue fulfilled his goal of becoming the first Japanese boxer to be an undisputed champion in the four-belt era (since 2004).

How did it happen? Butler was overwhelmed by a barrage of punches landed by Inoue in the 11th round on December 13 at Ariake Arena and crashed to the canvas. It was the 21st knockout of Inoue's sensational career.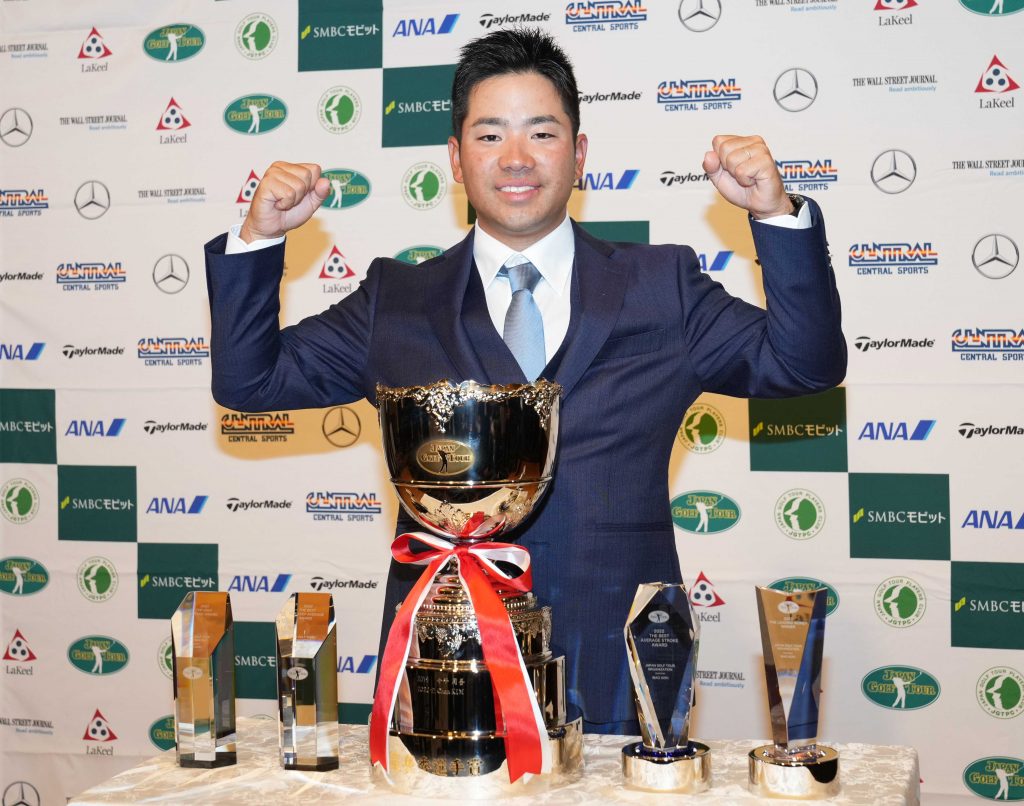 Individual Golf Standouts in 2022
Okinawan native Kazuki Higa captured the Japan Golf Tour's 2022 MVP trophy with a quartet of tournament titles. He won the Kansai Open Championship (14-under 270) in April and the BMW Japan Golf Tour Championship Mori Building Cup (12-under 272) in June.
Then he added victories in the Shinan Donghae Open (20-under 264) in September and Dunlop Phoenix Tournament (21-under 263) in November. Higa earned ¥181,598,825 JPY (nearly $1.38 million USD) from 25 tournaments.
"Looking back, I feel there are events that I should have played better but overall, I am satisfied with how the season went," Higa said at a December awards show. "I think that I'm developing as a golfer each year and this year was a result of constant work through the years."
Also on the golf course, a rising star emerged at the US Women's Amateur Championship in August. Remember the name Saki Baba, who won the prestigious event by the widest margin since 1961. Baba, 17, became the first Japanese winner of the tournament since Michiko Hattori in 1985.

In the scheduled 36-hole final in University Place, Washington, Baba sealed the victory with a birdie on the 27th hole, winning 11 and 9 over Canada's Monet Chun. It was the third largest winning margin in tournament history, and it was the largest margin since 1961. The tournament was first held in 1895.
Baba's Confidence Paid Off
After receiving the championship trophy, Baba reflected on her mindset in the final round. "The whole round I was thinking, I'm going to win, I'm going to win," Baba told reporters. "I'm so happy to be able to write my name alongside Michiko Hattori's."
Keep an eye on Baba at the 2023 US Women's Open at Pebble Beach.
Other notable golf highlights of 2022:
Career-Defining Achievement for Wheelchair Tennis Legend
2022 was another banner year for Shingo Kunieda, the singles champion in three wheelchair tennis Grand Slam tournaments (Australia Open, French Open and Wimbledon).
Kunieda claimed his 11th Australian singles title in 2022, his eighth French Open crown and his elusive first Wimbldon title in July. And the 38-year-old completed his career Grand Slam in England, becoming the first men's wheelchair tennis player to do so.
Never thinking about resting on his laurels, Kunieda collects titles in the biggest events (28 Grand Slam singles titles to date) nearly as frequently as other people stock up on soup.
Horse Racing Highlights
Yuga Kawada was the Japan Racing Association's winningest jockey in 2022. Kawada triumphed in 143 of the 552 races he entered this year.

And anyone with an appreciation for racing history and nostalgia at the same time surely enjoyed seeing Yutaka Take, at age 53, win the Japan Dirt Derby for the fourth time in July and steer Do Deuce to victory in the 89th Tokyo Yushun (Japanese Derby) in late May.

Of 2022's 24 Grade 1 races, three horses won two apiece: Equinox (October's Autumn Tenno Sho, December's Arima Kinen), Titleholder (May's Spring Tenno Sho, June's Takarazuka Kinen) and Stars on Earth (April's Oka Sho, May's Yushun Himba).
Samurai Blue's Achievements at the 2022 World Cup
Reaching the round of 16 for the fourth time in its seven consecutive FIFA World Cup appearances since 1998, Japan had a pair of shocking victories to make it to the tournament's knockout stage in Qatar.

The Samurai Blue recorded come-from-behind, 2-1 wins over former World Cup champions Germany and Spain on November 23 and December 1. In the first upset, Ritsu Doan and Takuma Asano bagged second-half goals. Doan and Ao Tanaka scored in a span of three minutes in the second half in the second shocker.
Japan manager Hajime Moriyasu's men won Group E, then met 2018 World Cup runner-up Croatia in the round of 16. Croatia ended Japan's quarterfinal hopes, winning 3-1 in the penalty shootout.
During Japan's four World Cup matches and in the run-up and aftermath of those contests, there was a palpable buzz about the team, a unified feeling of excitement throughout Japan. Overseas admiration for the Samurai Blue was also widely expressed.

It was a reminder of the beautiful sport's global reach, an unforgettable highlight in 2022.

Author: Ed Odeven
Follow Ed on JAPAN Forward's [Japan Sports Notebook] here on Sundays, in [Odds and Evens] here during the week, and Twitter @ed_odeven.