Kaori Sakamoto Wins World Title with Sublime Performance in France
The Olympic bronze medalist's victory gave Japan its first world title by a woman since Mao Asada won the last of her three titles in 2014.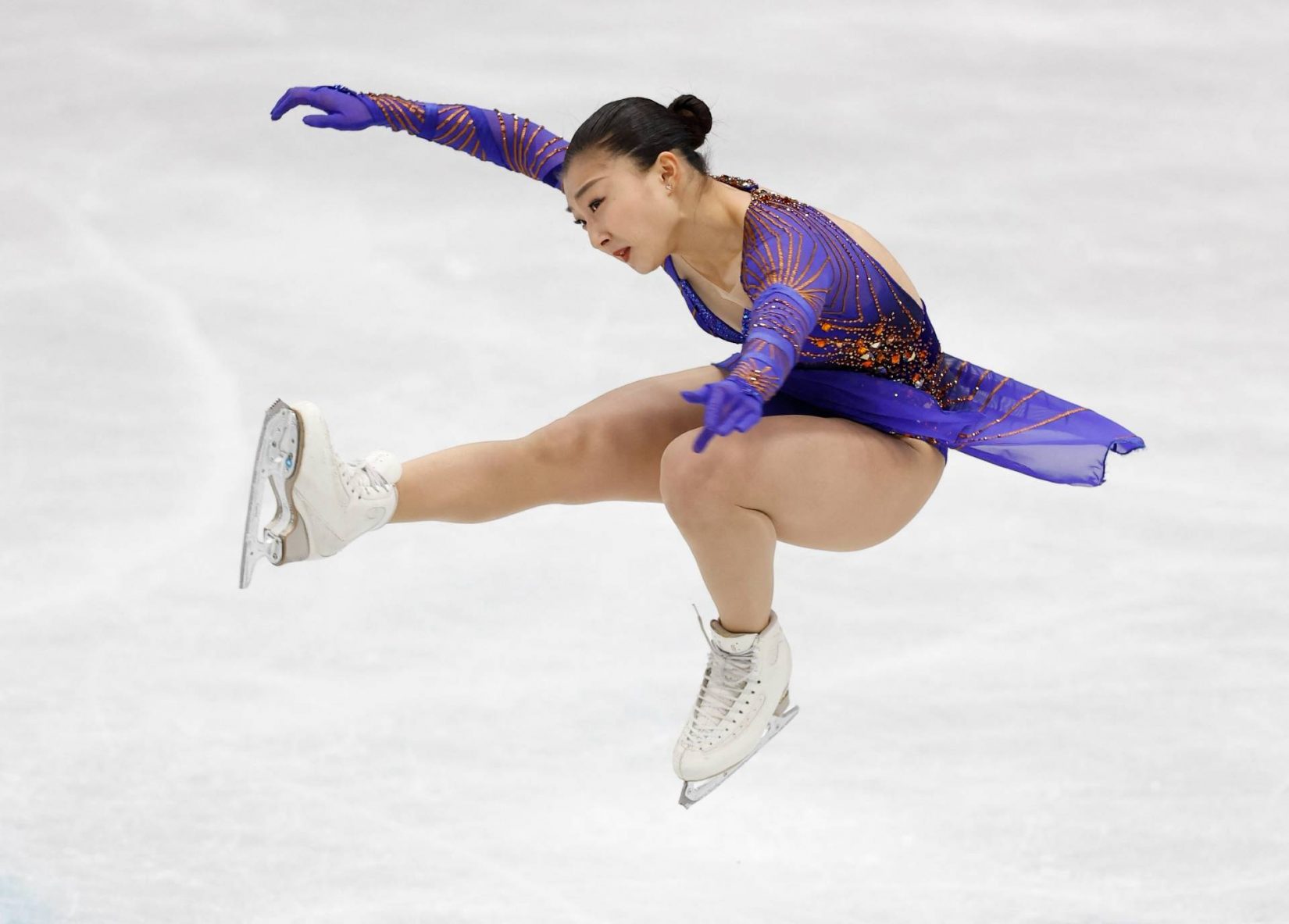 With a dynamic show of power and elegance, Olympic bronze medalist Kaori Sakamoto won the world championship in dominating fashion on Friday night, March 25 in Montpellier, France.
With the victory the 21-year-old from Kobe became the sixth Japanese woman to capture the world title. Sakamoto's triumph put her name alongside Midori Ito, Yuka Sato, Shizuka Arakawa, Miki Ando and Mao Asada in the record books.
Sakamoto's total score of 236.09 points gave her the gold by nearly 19 points over Belgium's Loena Hendrickx, who claimed the silver with 217.70. Alysa Liu of the United States took the bronze at 211.19.
Liu's teammate Mariah Bell was fourth on 208.66, while South Korea's Young You finished fifth with 204.91.
Sakamoto's victory gave the Hinomaru its first world title by a woman since 2014 when Mao won the last of three world crowns in Saitama.
Skating to "No More Fight Left In Me," Sakamoto retained her lead after the short program by landing six triple jumps while covering the ice from end to end at the Sud de France Arena in her program choreographed by Benoit Richaud.
Sakamoto earned level fours on her spins and step sequence and brought the crowd to its feet with her energy and enthusiasm as she finished her program.
It was the emphatic culmination to a fantastic season for Sakamoto, who won her second national title in December, before making the podium at the Olympics in China last month behind Russia's Anna Shcherbakova and Alexandra Trusova.

A Grueling Stretch for Sakamoto
"I feel this medal has a very precious meaning to me," Sakamoto stated. "It was the hardest month I have ever had, but this experience is something that only those who have competed in the Olympics and the world championships can make, so it was a great experience to have it this time."
Sakamoto had mentioned previously that training and staying motivated after her glory in Beijing was difficult.
"I am very happy that I was able to overcome this challenge, because I don't think there is anything tougher than this in the future," Sakamoto commented.
Sakamoto was asked about adding a quadruple jump to her repertoire next season.
"I want to challenge that, but I think it is necessary to build a body where it does not hurt," Sakamoto remarked. "I want to do my best in both training and practice in tandem."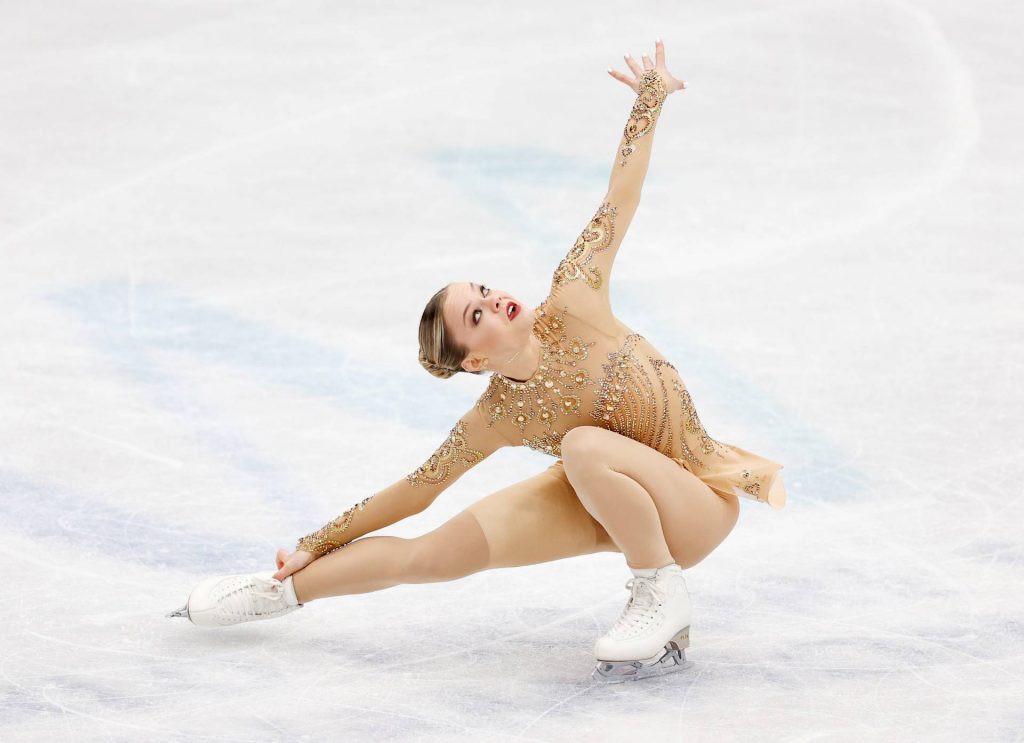 Hendrickx brought her country its first world singles medal ever by hitting four clean triples in her skate to "The Mystic's Dream" despite dealing with a painful groin injury.
"I'm speechless and super happy," the 21-year-old from Arendonk stated. "All my hard work paid off to stand here with the silver medal is unbelievable. I'm so proud I can do it for myself and also for Belgium."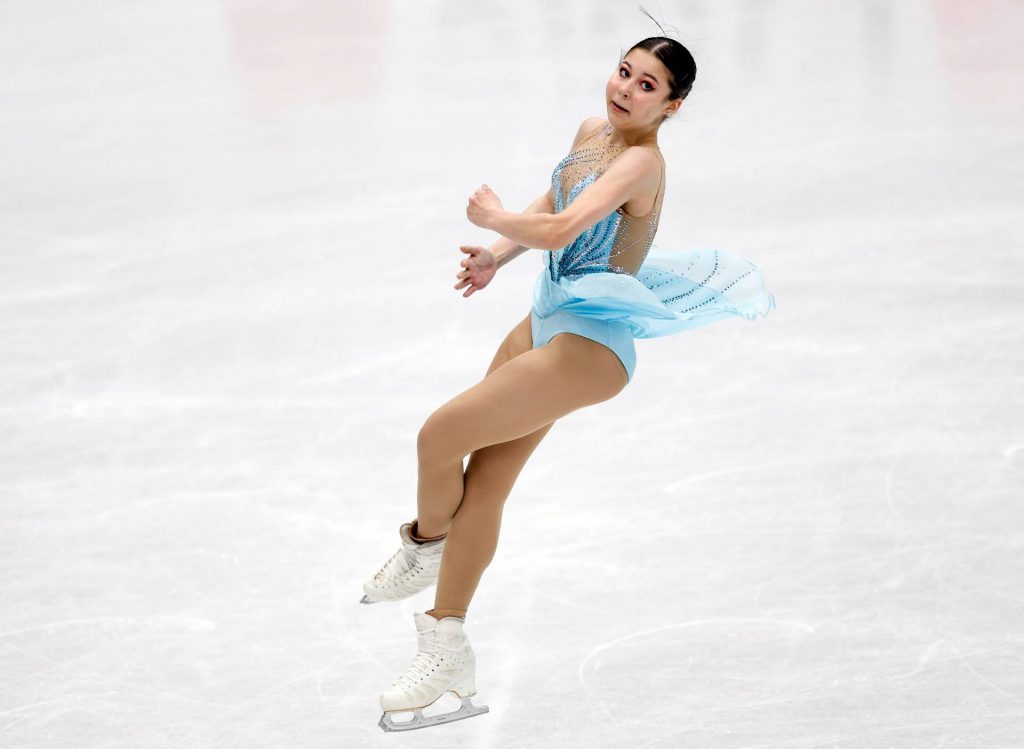 Liu Ends American Medal Drought
Liu landed six clean triples in her performance to "Violin Concerto in D" to put an American woman on the podium for the first time since Ashley Wagner collected the silver in 2016. The 16-year-old from Richmond, California, admitted afterward that she was stunned by her result.
"I'm still in shock. I think I did really good," Liu commented. "I'm really proud of myself. I didn't think I could do better than the Olympics (where she was seventh), and I was like 'it's going to be hard to do it again at worlds so soon after,' but I am so happy."
Wakaba Higuchi, who was seventh after the short program, came undone in her free skate to "The Lion King" and dropped to 11th at 188.15. The 21-year-old fell on her opening triple axel, singled a planned double axel, then went down again on a triple toe loop, and had three under-rotations.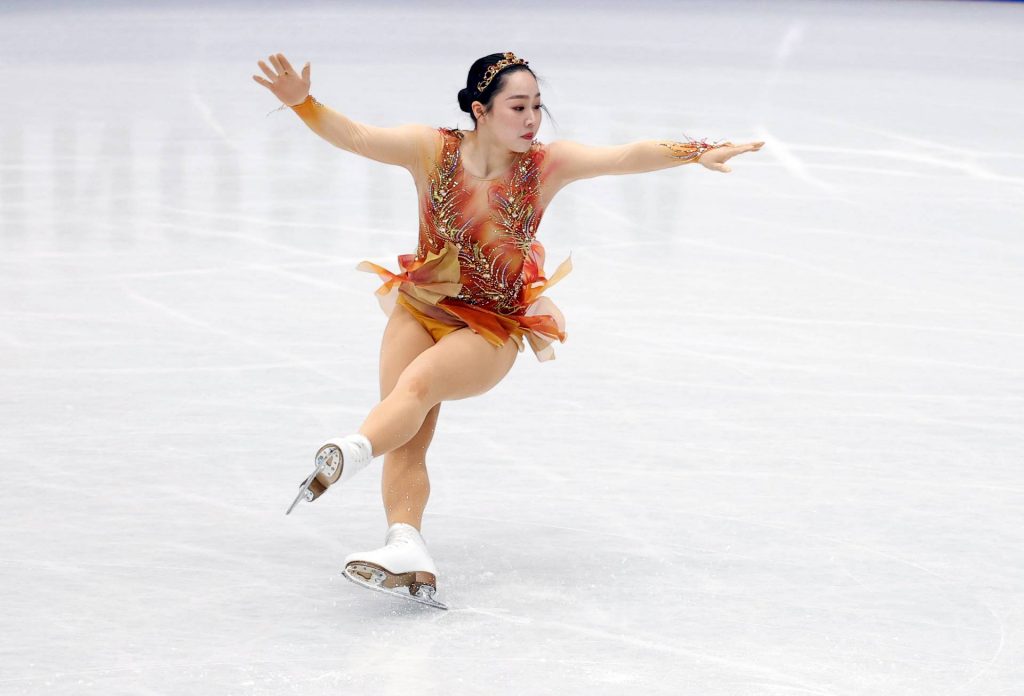 The good news is that despite her calamitous performance, she was still able to finish high enough to give Japan's women three places at next year's worlds in Saitama. The combination of Sakamoto's and Higuchi's finish had to equal 13 or less to guarantee the three places. Their total ended up being 12.
"Since the Olympics ended, my right shin hasn't been in good shape," Higuchi noted. "I couldn't practice my axel because of pain in my leg. I tried to stay focused and tried to practice my axel. The fact that I skated all four minutes was a good takeaway for today."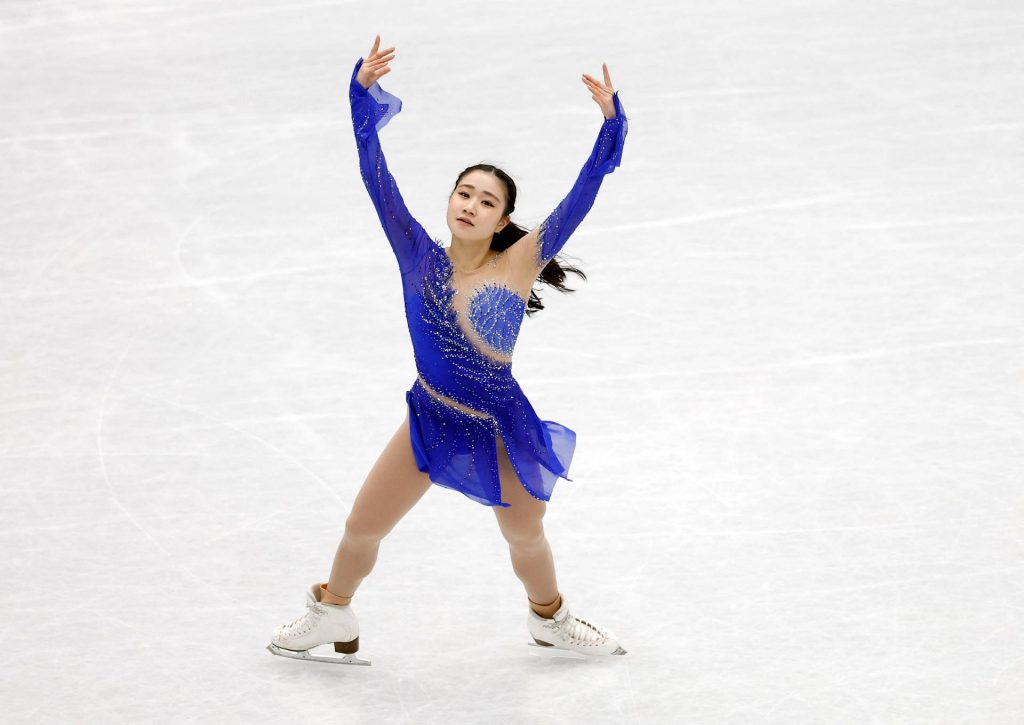 Mana Kawabe, who came in 23rd in Beijing, finished 15th on 182.44. The 17-year-old competed to "Miracle" and had multiple jump issues. She under-rotated her opening triple axel, and had five separate jumps judged a quarter under by the technical panel.
"It was difficult to put out my best performance in an event that was different from other overseas competitions," Kawabe said. "I was a little nervous after first, but I think I was able to get excited and skate in the second half."
The men's free skate is set for Saturday afternoon with Shoma Uno, Yuma Kagiyama and Kazuki Tomono in the top three positions after the short program.
RELATED:
[ICE TIME] Kaori Sakamoto's Bronze A Victory For Doing Things The Right Way

Author: Jack Gallagher
The author is a veteran sports journalist and one of the world's foremost figure skating experts. Find articles and podcasts by Jack on his author page, here, and find him on Twitter @sportsjapan.