Shoma Uno, Yuma Kagiyama Win Gold, Silver at World Championships in France
"I'm very happy with this achievement. I have worked very hard. I'm happy to finally be first." ―Uno, 2022 Olympic bronze medalist and new world champion.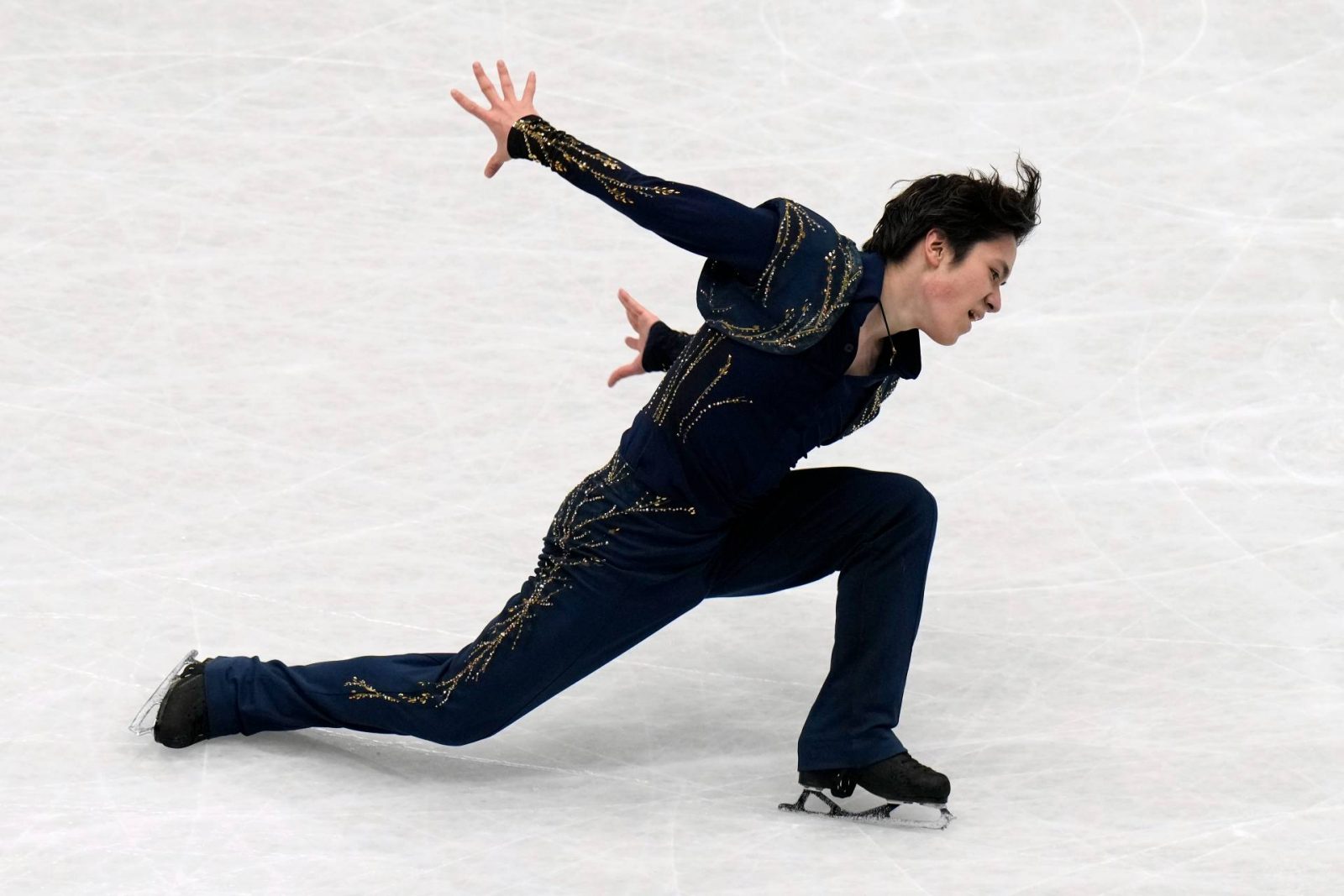 It was another banner day for Japan on Saturday, March 26 at the world championships as Shoma Uno and Yuma Kagiyama finished 1-2 in the men's singles in Montpellier, France. 
After having finished runner-up at the worlds twice before, Uno won the gold this time with a scintillating performance that saw him land four clean quadruple jumps.
Uno retained his lead after the short program and prevailed by nearly 15 points with a winning total score of 312.48 points. Kagiyama took the silver medal for the second consecutive year with 297.60, while Vincent Zhou of the United States claimed the bronze at 277.38.

Uno's victory gave Japan a sweep of the singles titles, one day after Kaori Sakamoto won the women's event.
Georgia's Morisi Kvitelashvili was fourth on 272.03, while Camden Pulkinen of the US came in fifth with 271.69.
Japan entered the free skate in the top three positions via Uno, Kagiyama and Kazuki Tomono. The trio was attempting to sweep the men's medals for the same country for the first time in 66 years. It was something that had not been achieved since 1956, when the US achieved the feat behind Hayes Jenkins, Ronnie Robertson and David Jenkins at the worlds in Garmisch-Partenkirchen, Germany.
However, Tomono had several errors in his free skate and ended up sixth at 269.37.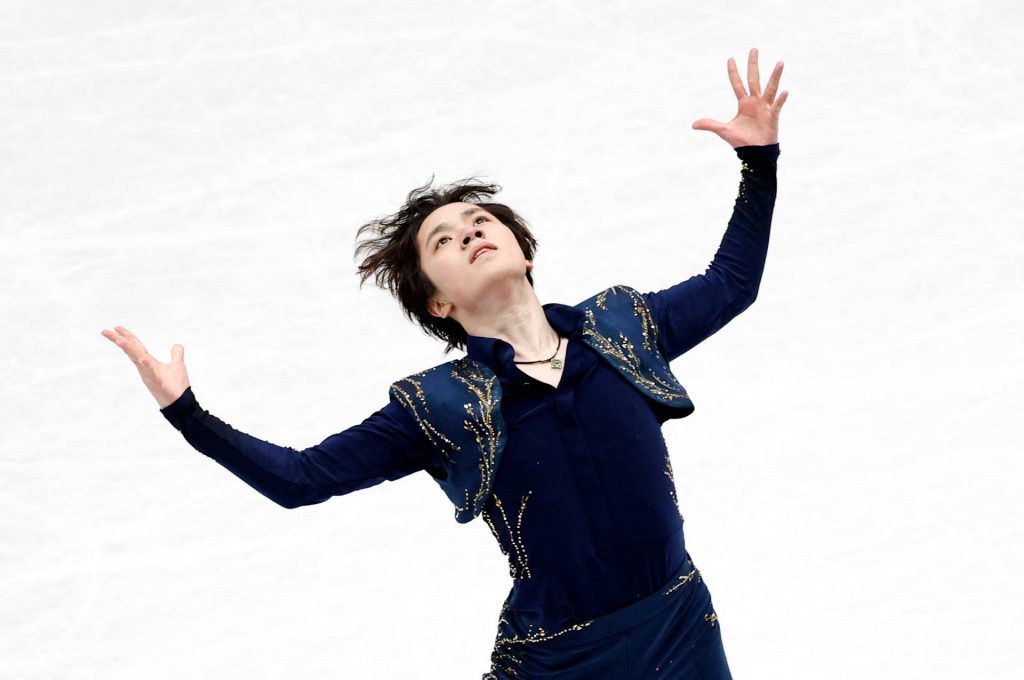 The 24-year-old Uno skated to "Bolero" and moved clinically through his elements in fluid fashion. The bronze medalist in Beijing earned level fours on both his spins and step sequence.
Uno had only a couple of errors in his program ― one an under-rotation on a fifth quad he attempted (a quad toe loop), and a single flip on a planned triple flip on his final jump. But these did nothing to take away from what was a fabulous skate for the Nagoya native.
Uno was content with his result, which he noted came from a great deal of effort.
"I'm very happy with this achievement," Uno stated. "I have worked very hard. I'm happy to finally be first. Having five quads in the program was very difficult. I thought it would be impossible to complete it this year.
"This program is unique as the technique is difficult, the choreography complex, and it is physically demanding," Uno added.
Uno was asked about the future, but feels he is still searching for his ultimate achievement.
"I don't know what the goal is, I know that it is somewhere along the line in the future with more growth," Uno commented.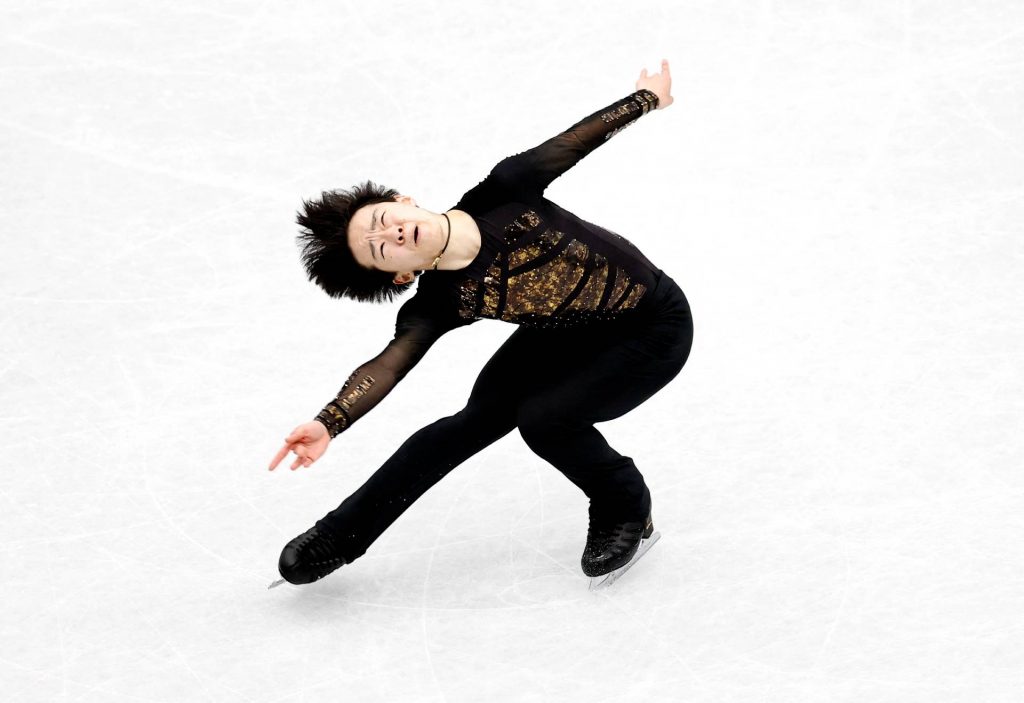 Kagiyama Struggles with Nervousness
Kagiyama tried to keep the pressure on Uno in his free skate to "Gladiator," but saw his second jump (a quad loop) get downgraded, and his final one go from a planned triple axel to a single. He did post level fours on his spins and steps sequence.
The 18-year-old Kagiyama said he put too much focus on trying to win the world title.
"Today it didn't go as well as at the Olympics," Kagiyama remarked. "Emotionally I was really nervous and that's the reason why I couldn't do well. The tension was because maybe I might have a great opportunity [to win] and I was trying to put on a perfect performance so maybe that fed my tension."
Kagiyama admitted that he brought stress upon himself this day.
"Last season I won the silver and maybe I put too much pressure on myself and I lost focus and objectives," Kagiyama noted. "I was able to regain my focus and that was a growth factor for me."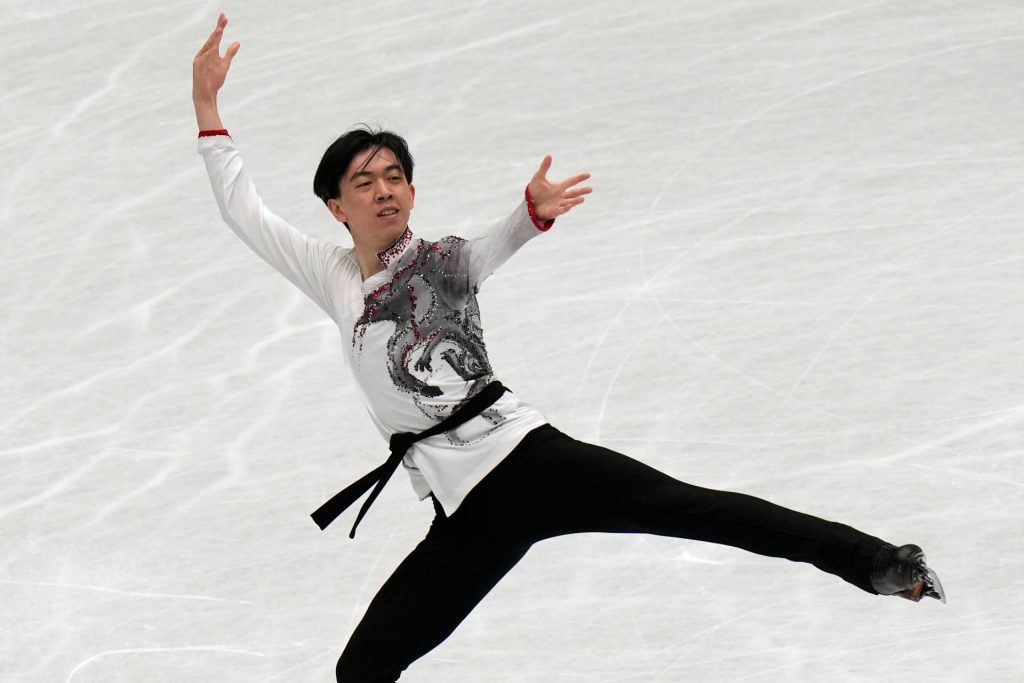 Zhou competed to "Crouching Tiger, Hidden Dragon" and landed two clean quads and was a quarter rotation short on another. The 21-year-old, who was unable to compete in the singles at the Beijing Games after contracting COVID-19, had the crowd behind him throughout his program.
Zhou claimed he was still dealing with the demons of disappointment in the run-up to the worlds.
"I think about 11 or 12 days ago I woke up in a bottomless pit," Zhou recalled. "I called my agent and coach and told them I felt like my whole career had been for nothing. I didn't want to live the rest of my life with the regret that I didn't even try [to compete at worlds].
Added Zhou, "This medal is definitely one of the most meaningful and significant moments in my career."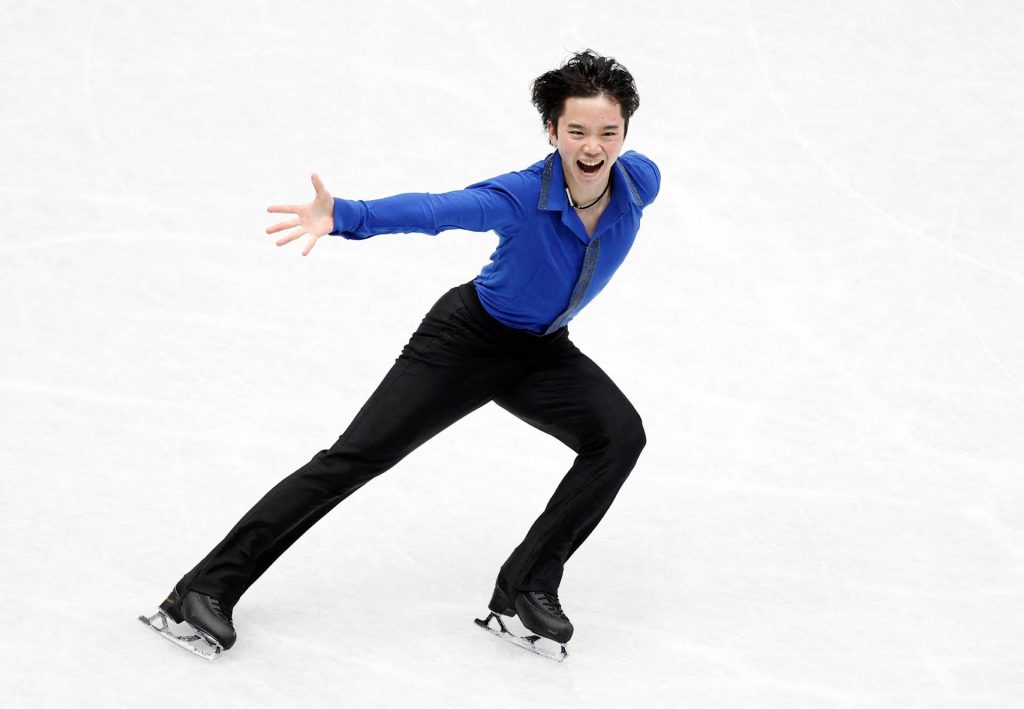 Tomono Inspired to Work Harder
Tomono, who was the second alternate for the worlds, hit two quads in his skate to "La La Land," but fell on another (a quad salchow) and under-rotated his triple salchow. Despite the jump issues, Tomono notched level fours on his spins and step sequence.
"Looking back on the season, I had this wonderful opportunity to skate at the end and so I am very lucky and happy, but I hate that I couldn't put on my best performance," Tomono stated.
The 23-year-old Tomono regretted that he could not make the podium with his compatriots.
"I had a lack of practice, and I realized that I am not yet ready to be on the podium, so I want to practice more," Tomono commented. "For me to skate in the final group, it was a great experience and I realized what I lack to win a medal so I gained a lot. I want to be better, stronger, and be a skater who can win medals."
The free dance is set for Saturday evening.

Author: Jack Gallagher
The author is a veteran sports journalist and one of the world's foremost figure skating experts. Find articles and podcasts by Jack on his author page, here, and find him on Twitter @sportsjapan.