[JAPAN SPORTS NOTEBOOK] Gymnast Daiki Hashimoto Claims All-Around World Title
"I'm very happy to win here. I would like to say thank you for people supporting me," Daiki Hashimoto said after winning his first world title in the event.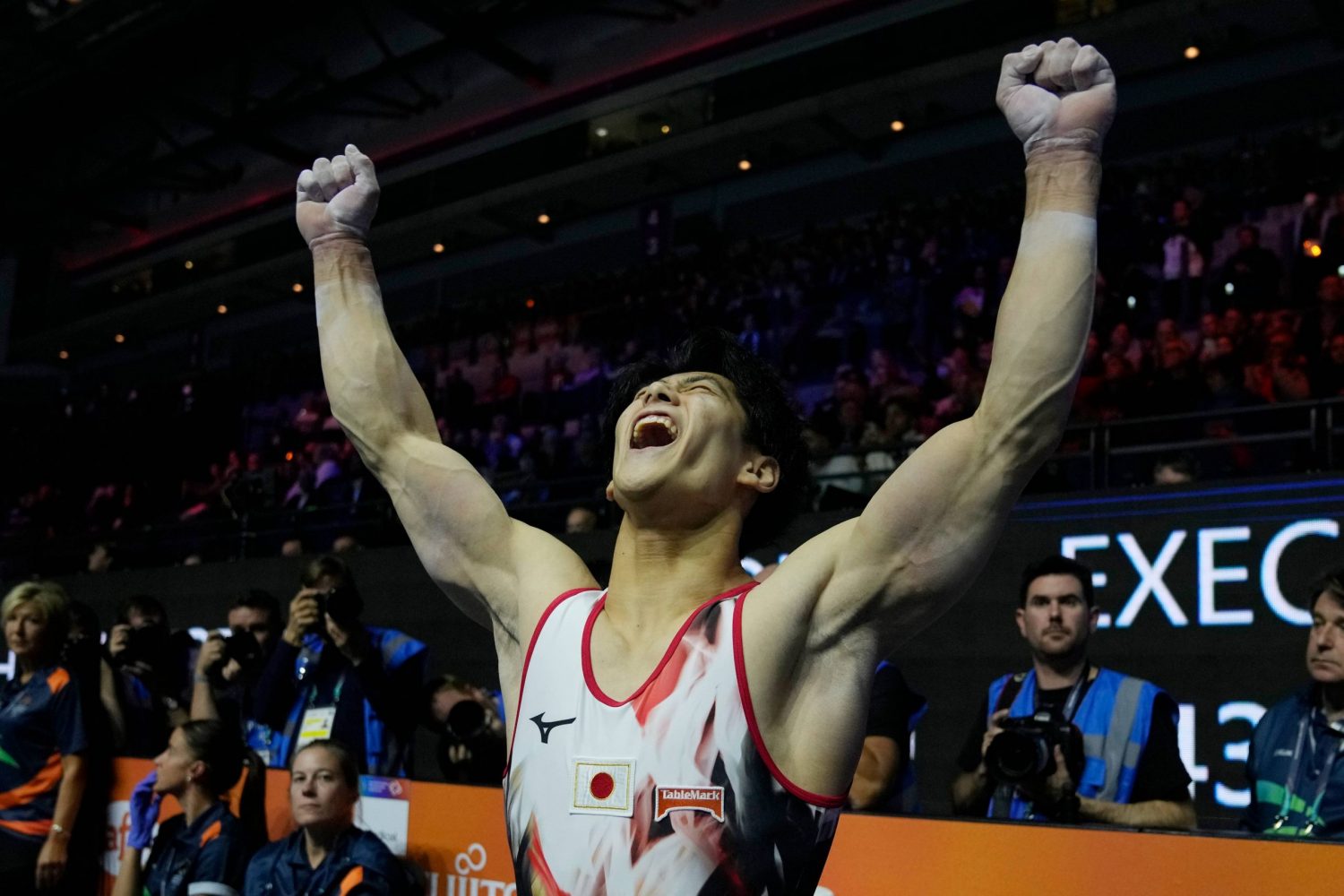 Gymnast Daiki Hashimoto returned to the summit of his sport on Friday, November 4.
Hashimoto triumphed in the men's all-around final at the 2022 World Artistic Gymnastics Championships in Liverpool, England. He received 87.198 points for his strong efforts in six disciplines, placing first on the pommel horse and second in the still rings, floor exercise, vault and high bar. He was fourth on the parallel bars in the 24-man final.
The 2021 Olympic men's all-around champion placed ahead of China's Boheng Zhang (86.765 points) and compatriot Wataru Tanigawa (85.231).
Zhang edged Hashimoto by 0.017 points to win the world title in October 2021 in Kitakyushu.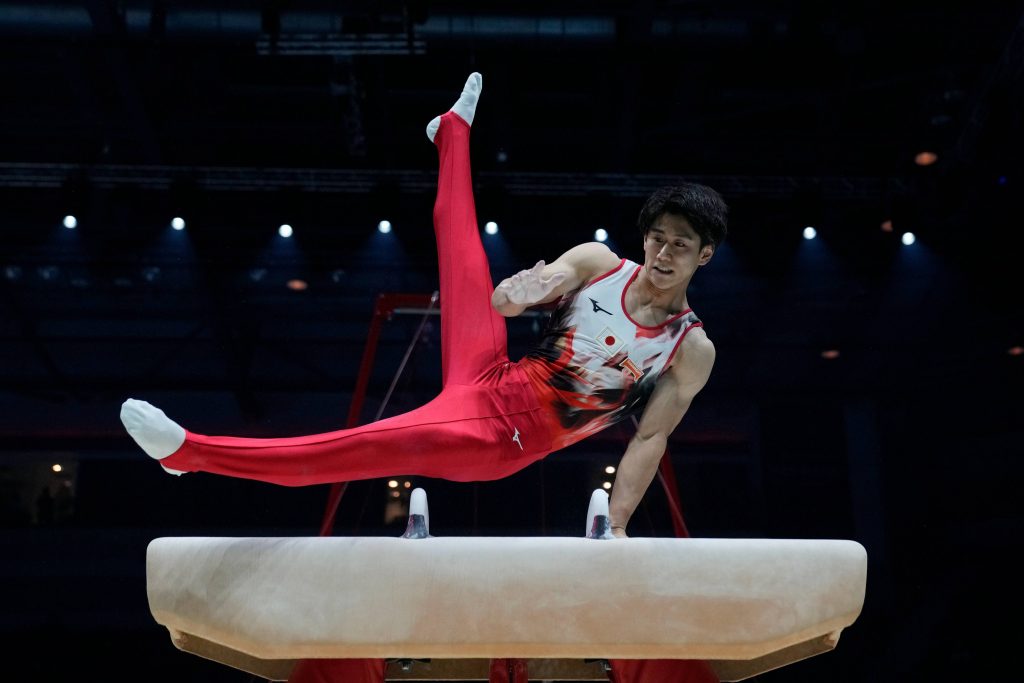 This time, Hashimoto had a more consistent performance, placing in the top two in five of six disciplines. Zhang was in the top two in three disciplines.
As a result, a Japanese gymnast authored the latest best-of-the-best story on the global stage. (Prior to Hashimoto's aforementioned gold at the delayed Tokyo Games in 2021, Japan's recent history includes remarkable success in the event: six world titles and two more at the Olympics by now-retired legend Kohei Uchimura.)
In Wednesday's team final, China won the gold (257.858 points), followed by Japan (253.395) and Britain (247.229). The top three finishers all book spots in the event at the 2024 Paris Olympics.
Hashimoto Overcomes Obstacles
Speaking to Olympics.com, Hashimoto looked back on challenges he endured over the past year.

"I'm so happy. I had a hard time [since Tokyo 2020], I had an injury and my body didn't move how I wanted. That affects how I feel and my motivation," Hashimoto told the website after winning his first world title in the event. "So I'm very happy to win here. I would like to say thank you for people supporting me, coaches and my family."
Hashimoto delivered a clutch performance in the closing moments of his duel with Zhang on Friday.
It came on the horizontal bar, an event he won the gold medal in at the Tokyo Olympics.
After Zhang received 14.433 points to give him a possible shot at the all-around world title barring a costly miscue by Hashimoto, the Japanese gymnast displayed poise and confidence during his horizontal bar routine. And he earned an identical 14.433 points, plenty more than the minimum 14.001 that was required for him to capture the crown.
Hashimoto expressed satisfaction after securing the title.

"His performance is so good. I couldn't win this competition last year because he [Zhang] won. So I felt sad," Hashimoto told reporters. "Competing against him was a motivation [today]. The battle with Zhang Boheng is so good."
Zhang, Tanigawa Reflect on Results
After placing second, Zhang admitted he wasn't pleased with the final outcome.
"I feel a little bit disappointed, because as defending champion I didn't do my best in the final today," Zhang was quoted as saying by The Associated Press. "A lot of the dismounts, especially in the floor exercise, I could have improved those."
Tanigawa, who was No. 1 on the vault (15.000 points), described this year's world championships as confirmation that his training regimen is yielding positive results.

"On all three days I've competed from the start of the competition ― the team and the all-around ― I've been focusing on not making any big mistakes," the 26-year-old Tanigawa said, according to Olympics.com. "Today that was one reason the points between the leaders could keep changing and there was only a small gap. It was good I didn't make any mistakes and that was something I learned in previous competitions ― to keep doing what I do."
The world championships runs through Sunday, November 6.
Soccer
Marinos Secure J.League Title on Last Day of Season
Entering the final day of the 2022 J.League season, Yokohama F. Marinos held a two-point lead over two-time defending champion Kawasaki Frontale in the standings.
Marinos maintained that slim advantage with a 3-1 away win over Vissel Kobe in the teams' season finale on Saturday, November 5. Manager Kevin Muscat's side won the league title with 68 points in 34 matches (20 wins, eight draws, six defeats).
Frontale, who defeated FC Tokyo 3-2 on the same day, finished with 66 points (20 wins, six draws, eight defeats).

For Yokohama, Elber, Takuma Nishimura and Teruhito Nakagawa scored in the 26th, 53rd and 73rd minutes as the Kanagawa Prefecture-based franchise won its fifth league title, first since 2019.

Marinos captain Takuya Kida reflected on the club's singular focus this season after the final whistle.

"It took a bit of time after we got one hand on the title, but we never ran away from the challenge or looked down throughout the year," Kida said, according to Kyodo News. "We always had a sense of trust among us, and that's the strength of this team."
RELATED: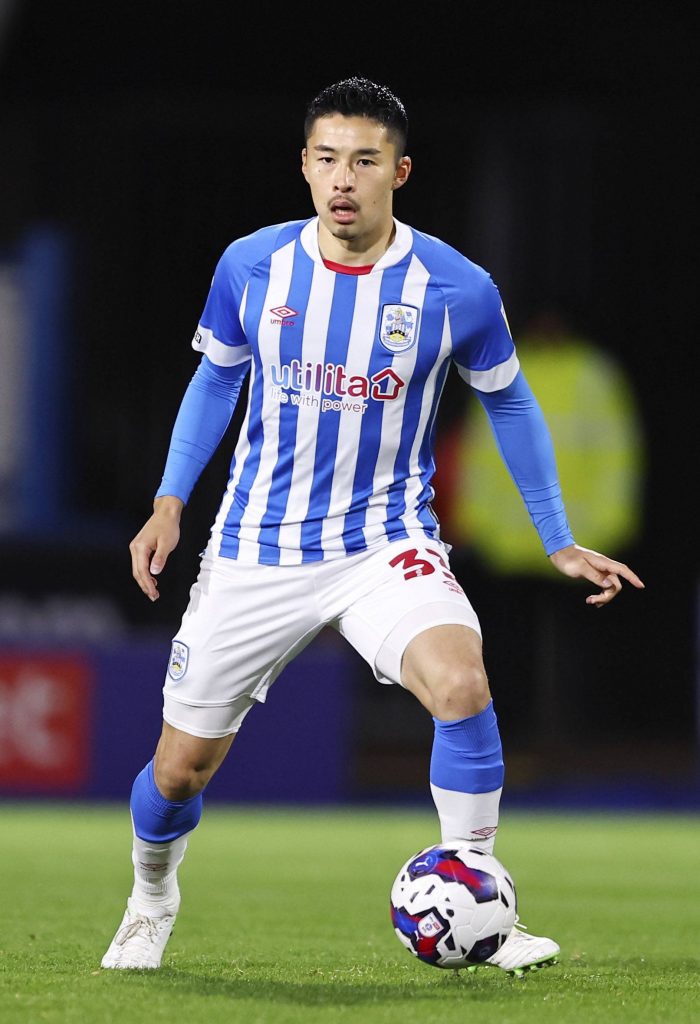 Nakayama Injures Achilles, Out of World Cup
Yuta Nakayama sustained an Achilles tendon injury in the first half of Huddersfield's match against Sunderland in English soccer's second-tier Championship on Wednesday, November 2.

Nakayama, 25, is scheduled to undergo surgery and be sidelined for the rest of the year.
A day earlier, he was named to the Japan men's national team's 26-man squad for the 2022 FIFA World Cup.

"It is a huge blow to lose Yuta for such an extended period, but we will be supporting him every step of the way throughout his rehabilitation," Huddersfield manager Mark Fotheringham said, according to the Huddersfield Daily Examiner. "He is an incredible character with such an admirable work rate and enthusiasm, and that spirit will put him in a great position to come through this period as quickly as possible."
Basketball
Watanabe's Nets Rout Hachimura's Wizards
In the first NBA game this season featuring two Japanese players, the visiting Brooklyn Nets pounded the Washington Wizards 128-86 on Friday, November 4.

Brooklyn's Yuta Watanabe came off the bench and scored a season-best 14 points in 24 minutes, making 6 of 8 shots, including two 3-pointers. He added eight rebounds, two blocks and a steal.
Washington's Rui Hachimura also entered the game as a backup and played 18 minutes. Hachimura was 1-for-5 from the floor and scored two points. He had two rebounds and a block.
The Nets, now led by interim head coach Jacque Vaughn after bench boss Steve Nash's departure earlier in the week, improved to 3-6 on the season. The Wizards fell to 4-5.
National Team Roster Unveiled for Asian Qualifiers
Thirteen B.League players were chosen to participate in a Japan men's national team training camp before Window 5 of the 2023 FIBA Basketball World Cup Asian qualifiers in November. Coach Tom Hovasse's team is 3-5 entering this next phase of games.
The players are: point guards Kai Toews (Shiga Lakestars), Yuki Kawamura (Yokohama B-Corsairs), Yuki Togashi (Chiba Jets) and Leo Vendrame (Sunrockers Shibuya); shooting guards Makoto Hiejima (Utsunomiya Brex), Koh Flippin (Ryukyu Golden Kings) and Yutaro Suda (Nagoya Diamond Dolphins); small forwards Aki Chambers (Gunma Crane Thunders) and Hirotaka Yoshii (Alvark Tokyo); power forwards Tenketsu Harimoto (Diamond Dolphins), Soichiro Inoue (Sunrockers) and Avi Koki Schafer (SeaHorses Mikawa); and center Luke Evans (Fighting Eagles Nagoya).
The initial list was trimmed down to 12 players during training camp as Hiejima was left off the roster for the upcoming games. His physical condition was cited as a factor.
Analyzing the overall physical state of the team before traveling overseas, Hovasse acknowledged at training camp on Friday, November 4 that "the players are tired and their condition is not 100%." Hovasse noted that the B.League season is ongoing and teams are also competing in the Emperor's Cup, aka the All-Japan Basketball Championship.
Akatsuki Japan travels to face Bahrain on Friday, November 11 (1:05 AM JST) and then meets host Kazakhstan on November 14 (11 PM JST) in second-round qualifying matches.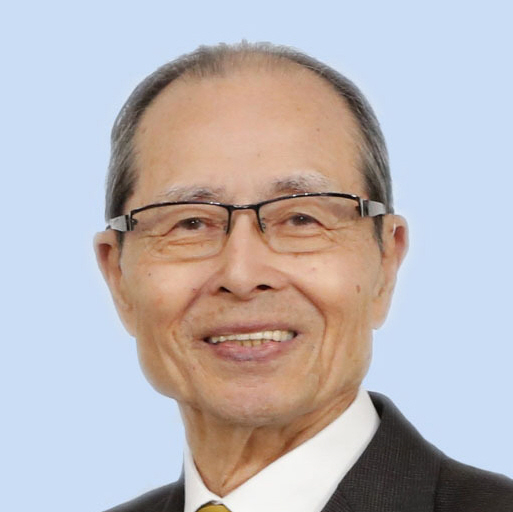 Baseball
Oh Hospitalized with COVID-19
Fukuoka SoftBank Hawks Chairman Sadaharu Oh was taken to a Miyazaki hospital after testing positive for COVID-19, the NPB club revealed on Friday, November 4.
The 82-year-old, who smashed an NPB-record 868 home runs in his legendary career, had a temperature of 37.3 C on Wednesday. On Thursday, Oh tested positive for COVID-19 and his coronavirus symptoms included a sore throat.
Oh traveled to Miyazaki to attend the Hawks' autumn training camp.
Briefly…
MLB superstar Shohei Ohtani and surfer Kanoa Igarashi are among more than 50 investors for upstart tech venture TMRW Sports, with Tiger Woods and Rory McIlroy on board as co-founders, it was announced on Wednesday, November 2. The company's early initiatives include a virtual golf league set for 2024, and it describes its focus as "harnessing technology to build progressive approaches in sports, media and entertainment."
Guard Norika Konno is starting her senior season as a University of Louisville basketball player. The Cardinals, who are coming off a 29-5 season and a trip to the NCAA Women's Tournament Final Four, open their 2022-23 season against the visiting University of Cincinnati on Monday, November 7. Konno averaged 2.7 points, 1.3 rebounds and 10.7 minutes in 20 games in 2021-22.
Ontario-based jockey Kazushi Kimura, featured in this JAPAN Forward profile in June 2020, is No. 1 in wins (124 as of November 5) over the last 365 days at Woodbine Racecourse in Toronto.

Author: Ed Odeven
Follow Ed on JAPAN Forward's [Japan Sports Notebook] here on Sundays, in [Odds and Evens] here during the week, and Twitter @ed_odeven.