[ICE TIME] Japanese Trio Earn Medals at Grand Prix de France
Sota Yamamoto collects silver, Kazuki Tomono with bronze for the men, and senior GP debutante Rion Sumiyoshi hauls in bronze at the Grand Prix de France.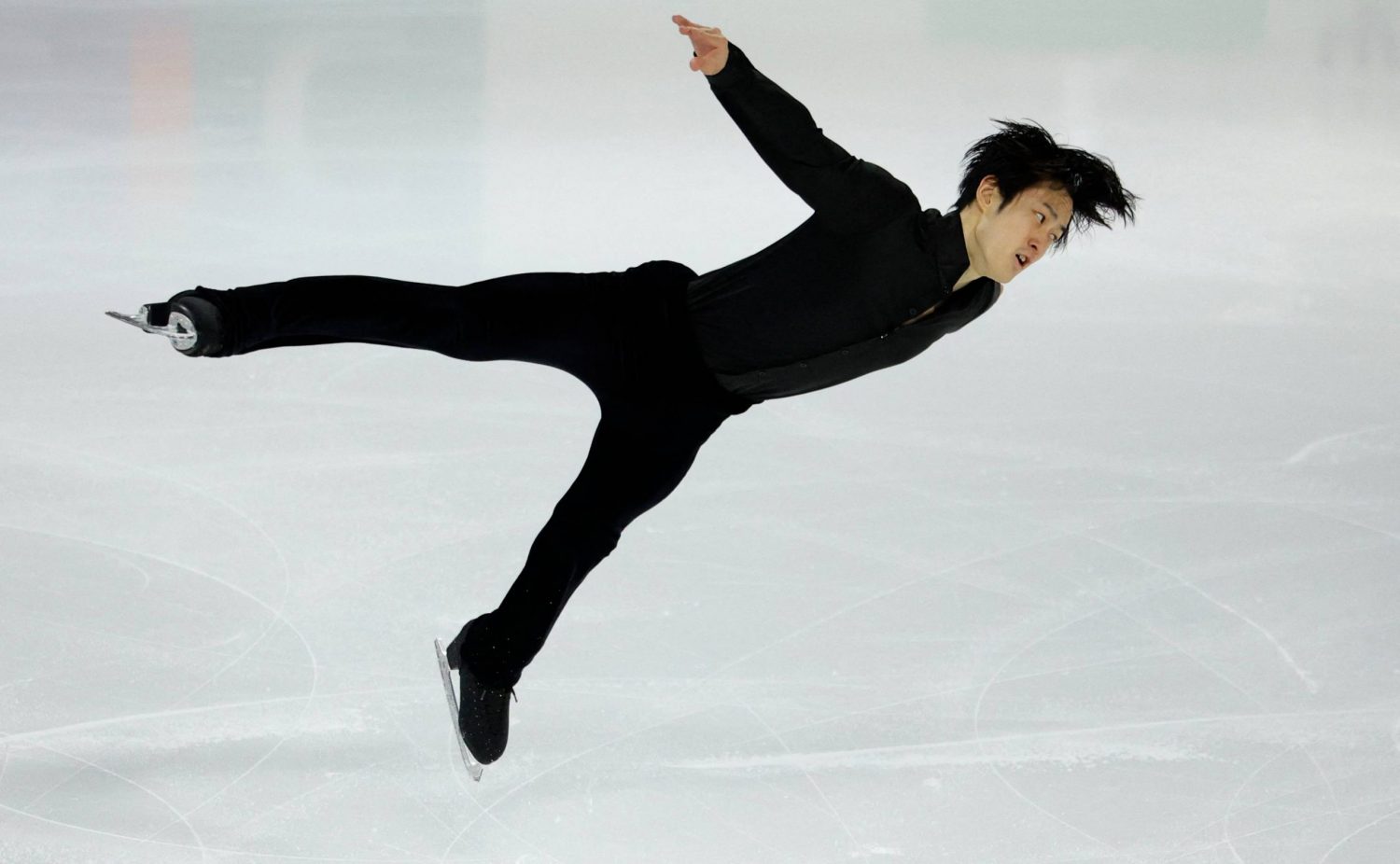 Japan continued its medal haul this season by taking three more at the Grand Prix de France over the weekend of November 4-6 in Angers.
Sota Yamamoto brought home the silver in the men's event on Saturday, November 5, Kazuki Tomono took the bronze, and Rion Sumiyoshi captured the bronze in the women's competition on the same day.
The Hinomaru's consistent success on both the junior and senior circuits this campaign has been impressive. Yamamoto's medal was his first ever at a senior GP, while Tomono collected his fourth career GP medal.
The 19-year-old Sumiyoshi made the podium in her senior GP debut by moving up from fifth place after the short program on Friday.
France's Adam Siao Him Fa won the men's event with a total score of 268.98 points on Saturday, climbing from third after the short program to take the title. Yamamoto's tally in second was 257.90, while Tomono posted 248.77 in third.
Fa has made significant progress in his development while working with choreographer Benoit Richaud. The 21-year-old spent four months training with Richaud after last season.
Sena Miyake withdrew due to illness after the short program in Angers.
Belgium's Loena Hendrickx, last season's world silver medalist, claimed the women's crown with 216.34 on her 23rd birthday on Saturday, with South Korea's Yelim Kim second on 194.76. Sumiyoshi notched 194.34 in third.
Beijing Olympian Mana Kawabe (182.50) was third after the short program, but tumbled to sixth in the final standings due to jump issues in her free skate.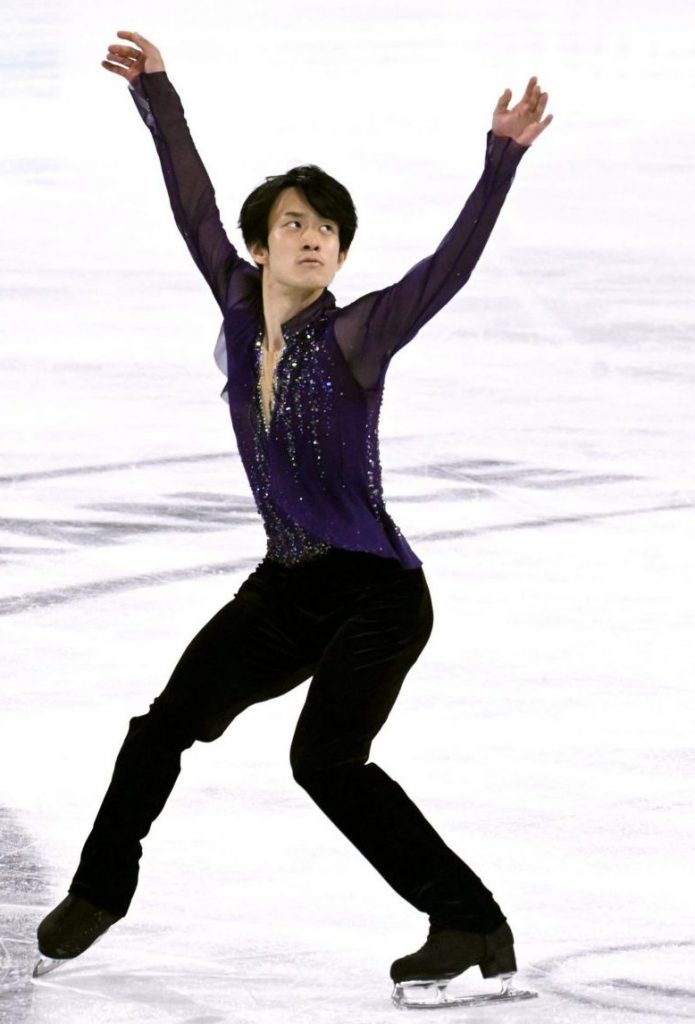 Yamamoto Vows to Improve
The 22-year-old Yamamoto led after the short program with a solid skate to "Yesterday" and looked poised for victory. But he struggled in his free skate to Rachmaninoff's Piano Concerto No. 2.
Yamamoto fell on his opening quad salchow. But he recovered to hit a quad toe loop/triple toe loop combination and another quad toe loop, and did land five clean triples. He had trouble in the middle of his program, however, when he got just a level two on one of his spins, then a level three on his step sequence, before singling a planned triple axel.
"Of course, up until now I couldn't have any good results even when I competed in events," Yamamoto was quoted as saying after this free skate. "In my condition I am happy to be second today. I know there is a lot of room for improvement and I can go higher. So I will work from day to day."
Tomono Expresses Disappointment
The 24-year-old Tomono began with a solid quad toe loop/double loop combo, but received negative grades of execution on a quad salchow and a quad toe loop early in his free skate to "Die Fledermaus-Overture." He came on strong in the middle of the program with level fours on two spins and his step sequence. Tomono appeared to tire late, though, as he singled a planned triple axel.
"There are some regrets to my performance," Tomono stated. "Since last season, whenever there is a medal at stake it is difficult for me going into the free skating. I need to go back to training and overcome this. The audience was so warm and supportive, I am really grateful for this."
Tomono acknowledged that the current depth of talent among his compatriots makes competing a challenge.
"I believe coming into this season, the Japanese skaters are all doing very well," Tomono remarked. "Anybody could end up at the top of the podium. A lot of the younger skaters have many different quads.
"This season for me to compete, I think my strategy will be that my program layout needs to be perfected," Tomono added. "Now of course, next season, I might have to consider two to three different quads and I will probably do that."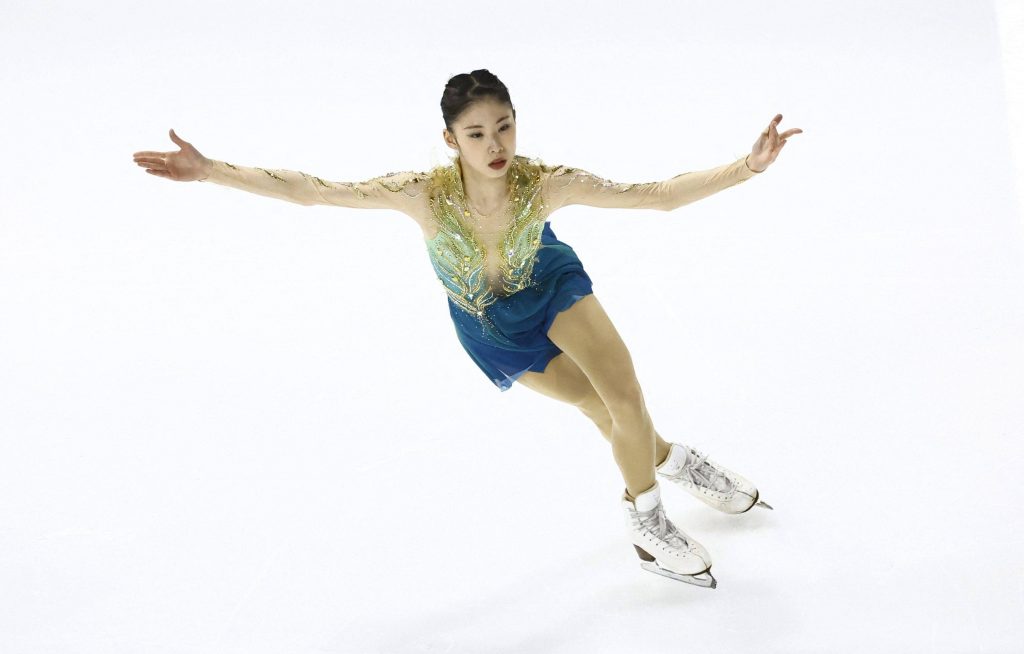 Sumiyoshi Lands Five Clean Triples
Sumiyoshi, who was second at the Japan Junior Championships last season, gamely attempted a quad toe loop to begin her free skate to "Enchantress" but fell. She bounced back to land five clean triples while earning level fours on her spins and step sequence in a performance that featured beautiful line and edge.
"My skating was not my best, but I was really enjoying this competition and I am happy to be third," Sumiyoshi commented. "I started practicing the quad toe last year in summer, but my success rate was not good. This year the success is about half in terms of landing or stepping out."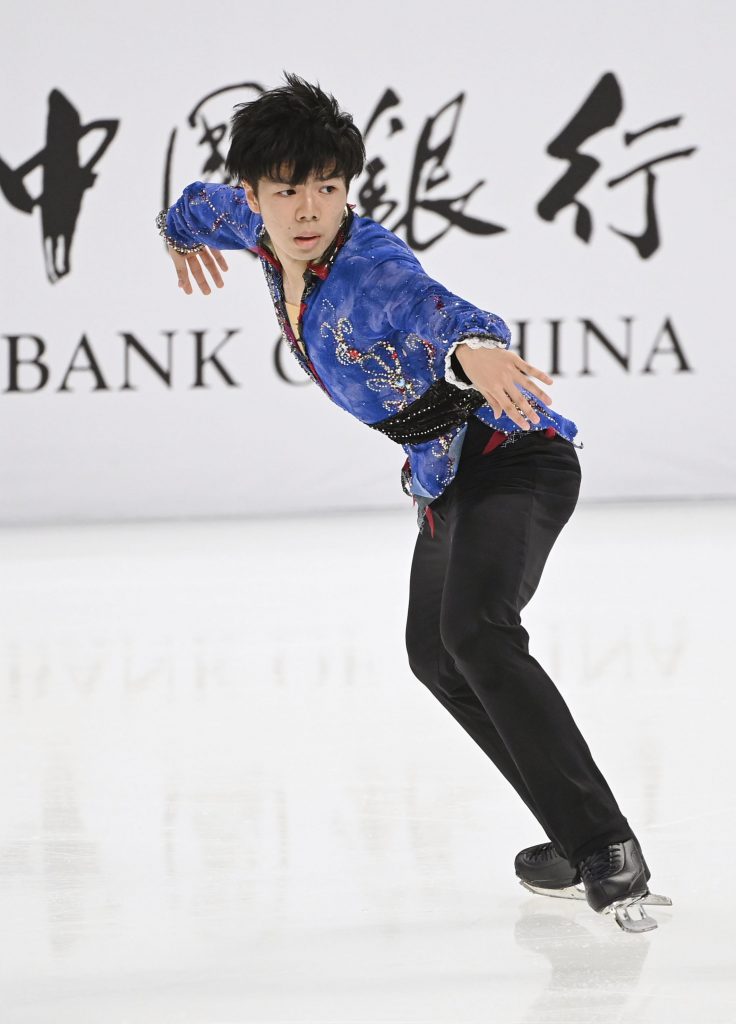 Grand Prix Travels to Britain
The GP series moves to England this week for the MK John Wilson Trophy in Sheffield. Japan will send Shun Sato, Koshiro Shimada and Tatsuya Tsuboi to compete in the men's event, while Mai Mihara will be the lone representative in the women's field.
Sato will be looking to get his GP campaign off to a strong start after dealing with a shoulder injury for much of last season. He, Shimada and Tsuboi will take on a lineup that will include Tomoki Hiwatashi of the US and Italy's Daniel Grassl.
Mihara will go up against two-time American champion Bradie Tennell and her compatriot world junior titlist Isabeau Levito, as well as South Korea's Young You.
Hanyu Debuts New Show in Yokohama
Two-time Olympic champion Yuzuru Hanyu unveiled his new one-man show "Prologue" at Pia Arena MM in Yokohama on November 4 before a full house of 7,900 fans. The 27-year-old, who retired from competition in July, skated several numbers in the 90-minute performance.
"The expressions and responses I got from the crowd were more than enough," Hanyu was quoted as saying by Kyodo News. "In that sense, I think I succeeded."
The living legend said he hopes to continue to advance the sport he loves.
"I want to do everything I can to push beyond the boundaries of figure skating, and if going forward I have a story, that will be it," Hanyu commented.
Hanyu's show will move north to Hachinohe, Aomori Prefecture, for three shows next month (December 2, 3, 5) at Flat Hachinohe.
Valieva Wins in Kazan Without Landing a Quad
Kamila Valieva won the third stage of the Russian Grand Prix in her hometown of Kazan on Sunday with a total score of 241.72. Veronika Yametova came in second at 210.34, while Xenia Sinitsyna was third on 207.55.
Valieva attempted a quad toe loop in her free skate but fell. She did hit six clean triples and post level fours on all of her spins. With victories in both of her assignments, the 16-year-old has qualified for the Russian GP Final.
In an unusual move, Valieva tried to execute the quad toe loop twice as she skated to leave the ice but fell on both attempts.
"It was a pity that the quad toe loop didn't work out, so I decided to try it again after my performance," Valieva commented. "I don't know if this is allowed, but I was the last to skate so I tried."
Challenge to Court of Arbitration for Sport in the Works
Two deputies of the State Duma of the Russian Federation, Roman Teryushkov and Eduard Isakov, introduced a draft law to cancel the recognition of the Court of Arbitration for Sport by Russian federations, sports.ru reported on November 3 in a translation posted on fs-gossips.com.
The move could create complications in recognizing rulings in the ongoing doping case of Kamila Valieva.
"There can be no priority of international law to the detriment of Russian law," Teryushkov explained. "The laws of the Russian Federation are in absolute priority, and even more so now, after the adoption of amendments to the constitution of our country, approved by the all-Russian vote.
"On the basis of Paragraph 79, the supremacy of our law is non-negotiable," Teryushkov continued. "We will not wait for the repetition of outrageous suspensions, as in the case of our gymnast Ivan Kulyak. Suspensions by nationality are criminal and violate the Olympic Charter and all codes of international organizations."
Kulyak was suspended by the International Gymnastics Federation in March for displaying the Z symbol on his uniform on the podium of a World Cup event in Doha to show support for Russia's invasion of Ukraine.

Author: Jack Gallagher
The author is a veteran sports journalist and one of the world's foremost figure skating experts. Find articles and podcasts by Jack on his SportsLook author page, here, and find him on Twitter @sportsjapan.