[ODDS and EVENS] Unbeaten Junto Nakatani Earns Title Shot After Moving Up in Weight
Former WBO flyweight boxing champion Junto Nakatani, who had a successful debut at super flyweight, meets the winner of the Kazuto Ioka-Joshua Franco title fight in 2023.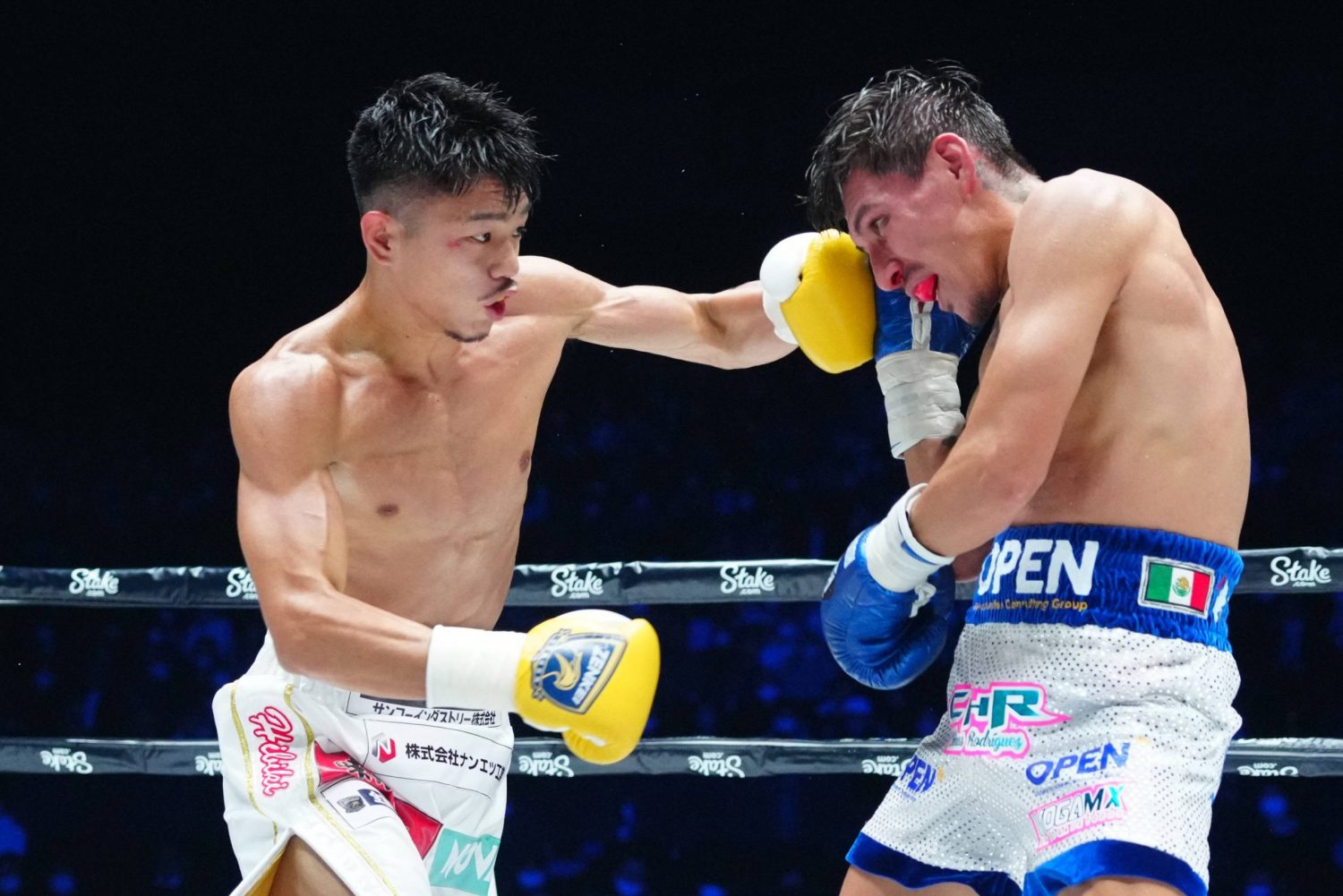 Proper perspective is a vital trait of successful sports mentors, such as those guiding boxer Junto Nakatani. Understanding an athlete's ability, along with his or her potential, can play an important role in determining an athlete's chances of achieving success in boxing or other sports.
This view comes to mind when thinking about Nakatani's career (24-0, 18 knockouts). In his prime as a fighter at age 24, the Mie Prefecture native has spent quality time honing his skills in Los Angeles with veteran trainer Rudy Hernandez over the past several years.
Nakatani recorded his latest triumph on November 1 at Saitama Super Arena, earning a victory via unanimous decision over Francisco Rodriguez Jr in a 10-round super flyweight bout. Nakatani's vanquished foe entered the fight as the WBO's third-ranked super flyweight.
It was Nakatani's first non-title fight since October 2019. He had held the WBO flyweight crown from 2020-22, but relinquished his title to move up one weight class, seeking greater glory and recognition.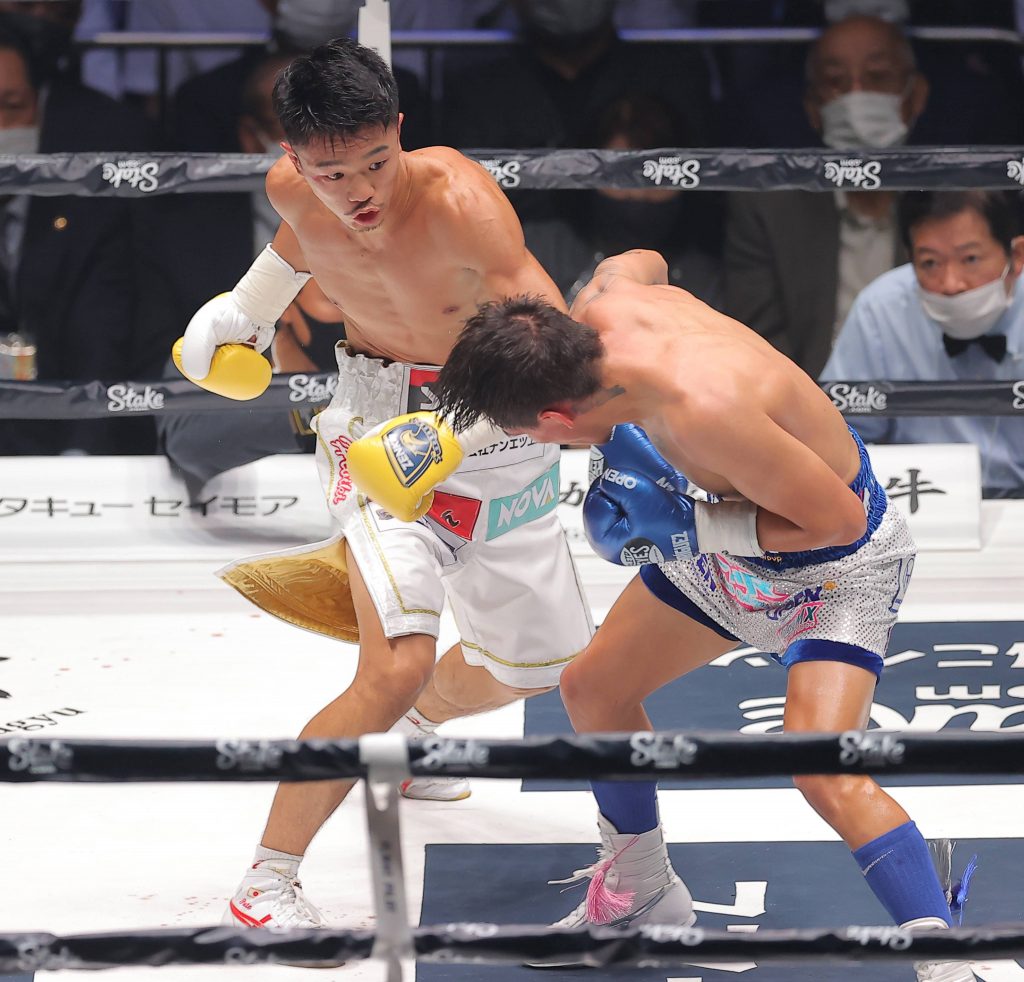 Perspective from Nakatani's Coach
Hernandez believes Nakatani has the skill set to continue accomplishing many things as a fistic practitioner. He speaks with authority, having spent a large chunk of his life in boxing gyms, preparing fighters for upcoming bouts. He worked the corner for his late brother Genaro "Chicanito" Hernandez, a super featherweight champion in the 1990s.
In April, trainer Hernandez sized up Nakatani's career in a conversation with longtime boxing reporter Steve Kim. "I've always said my brother (Genaro) would be the best fighter I will ever train, but this guy .... he might be better," Hernandez said, according to Kim on Twitter.
Before Nakatani's showdown with Rodriguez, Hernandez praised his fighter's abilities.
"He [Nakatani] has the ability to be Japan's next boxing star — of course, after Naoya 'The Monster' Inoue, who I believe is the best fighter in the world today," Hernandez said, according to The Ring magazine.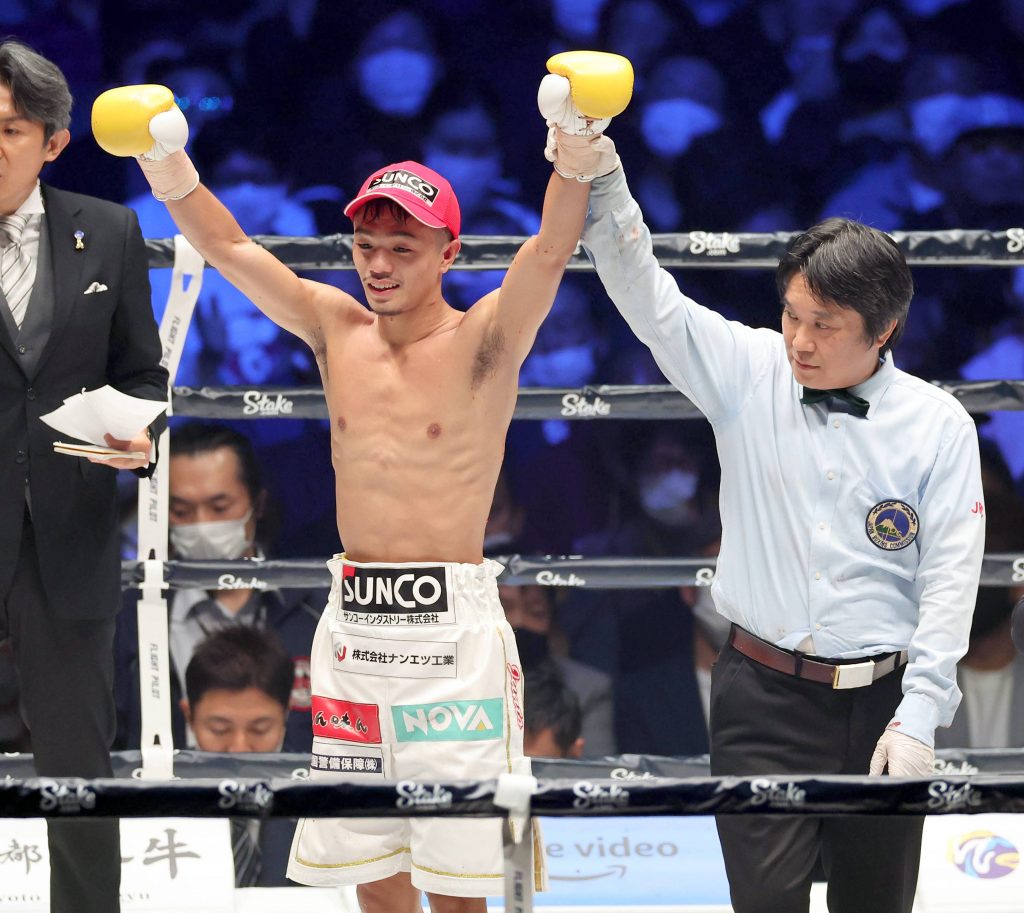 Big Opportunity on the Horizon
Nakatani's victory over Rodriguez raised his stock in the super flyweight division, which is called the junior bantamweight division by the WBO and IBF. By either name, there's a 115-pound limit (52.16 kg).
WBO's top management have declared that Nakatani deserves a guaranteed fight against the New Year's Eve Kazuto Ioka-Joshua Franco winner. Ioka, the WBO champion and Franco, who owns the WBA title belt, will square off at Ota City General Gymnasium in Tokyo.
For Ioka (29-2, 15 KOs), year-end fights are a tradition ―and represent about one-third of his entire fight portfolio. He'll be making the 11th New Year's Eve bout of his pro career to close out 2022. Franco, a 27-year-old Texan, is 18-1-2 (eight KOs).

In late October, the WBO issued details of a signed agreement between Ioka's handlers and Franco's management, stating that the Ioka-Franco winner must meet "mandatory challenger Junto Nakatani no later than 180 days after the fight."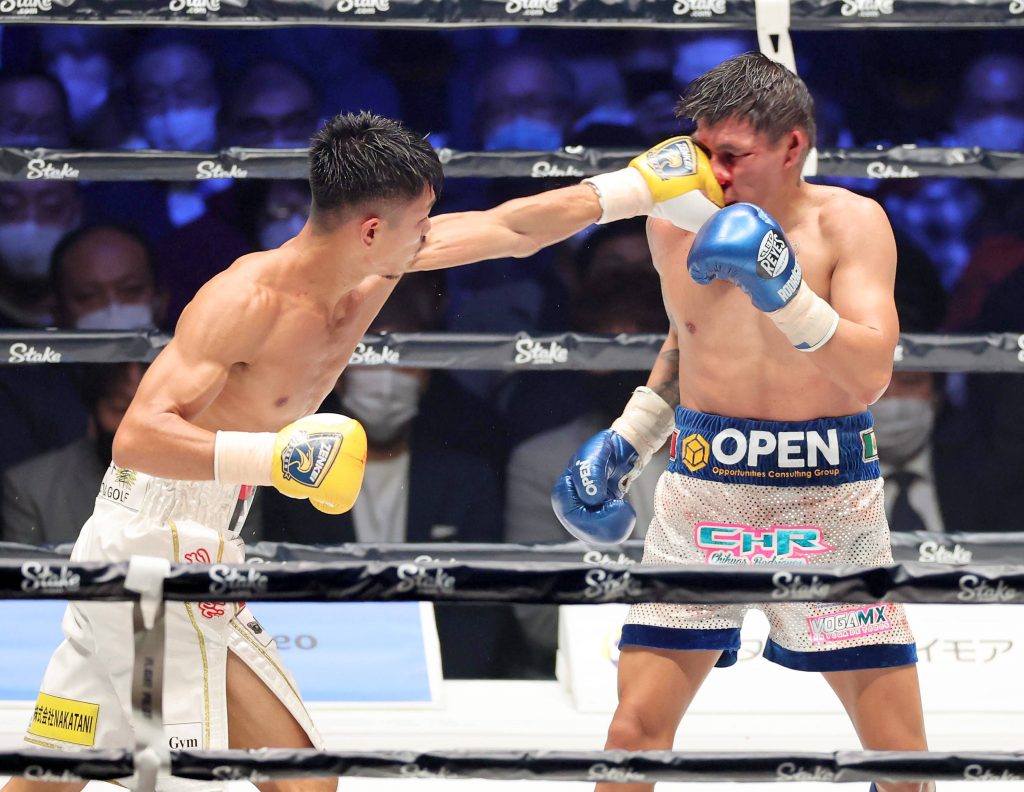 Building Up to the Next Division
Nakatani is the WBO's No. 1-ranked contender in the junior bantamweight division.
An Ioka-Nakatani encounter would generate considerable interest in Japan. It would be a classic matchup of an established star against an up-and-coming standout.
Ioka, 33, is a popular fighter in his homeland, one whose fame has received a considerable boost by his numerous high-profile fights on December 31. He's thrived throughout his career, nabbing world titles in the mini-flyweight (WBC), light flyweight (WBA) and flyweight (IBF, WBA) divisions before moving up to super flyweight in 2018.
Nakatani is hungry to build off his success at flyweight in his new weight class.
For Nakatani, his victory over Rodriguez was a performance to build on.
"I found a lot of things to fix and a lot of work to do to become a champion in this division, so I think I can be strong again," Nakatani was quoted as saying by Sports Nippon.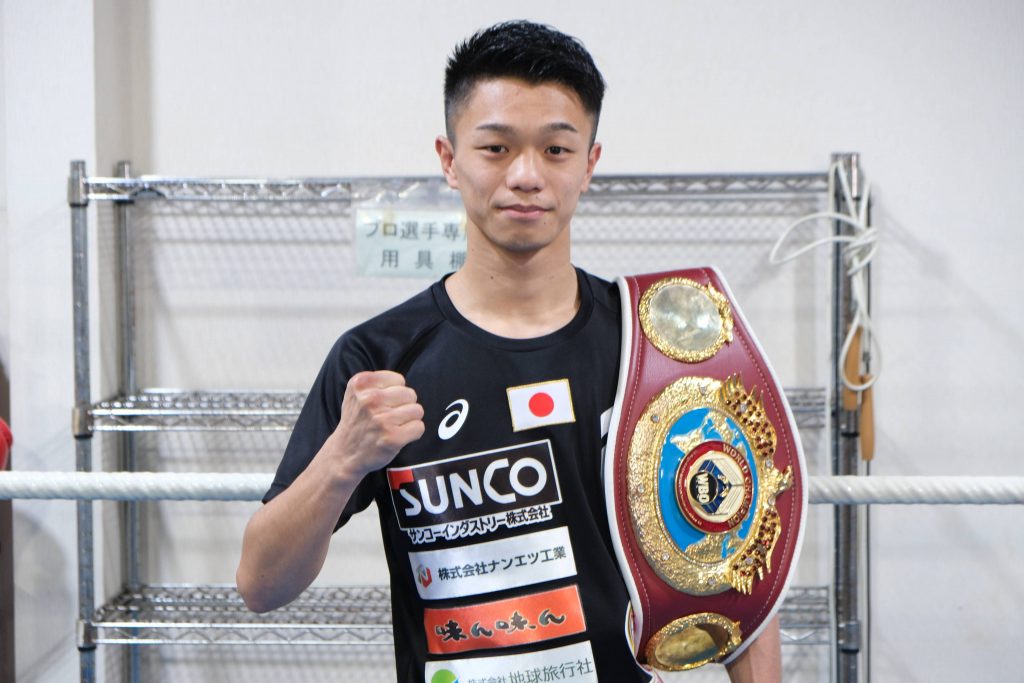 On the Right Path
Making his second WBO flyweight title defense on April 9, Nakatani whipped compatriot Ryota Yamauchi, registering an eighth-round technical knockout. The fight was on the undercard of the Gennadiy Golovkin-Ryota Murata middleweight title unification match at Saitama Super Arena.
After the fight, Hernandez reflected on what Nakatani accomplished. His comments reveal that he was satisfied with the hard puncher's performance.
"Junto is talented and easy to work with," Hernandez commented, according to The Ring. "He did what he was supposed to do.
"[The] challenger came to win and fought hard. [He] took some really hard punches, but his will to win kept him in the fight and he was dangerous while standing."
And how did Nakatani evaluate his performance in his final fight at flyweight?

"There was nothing unexpected and I am satisfied," he told The Ring. "I landed uppercuts along with moves at short range where he probably did not like to fight. I followed up with powerful one-twos from a long distance."
Powerful and dangerous are descriptive words that summarize what Nakatani is capable of doing in the ring ― and how he's fought over the past few years.
For example, none of his six previous fights before outpointing Rodriguez went the distance. Included in that six-win stretch was a first-round TKO of Philip Luis Cuerdo on June 1, 2019, at Tokyo's Korakuen Hall and a fourth-round TKO of Angel Acosta on September 10, 2021, in Tucson, Arizona. (Watch highlights of his win over Acosta and a brief interview with comments translated into English here.)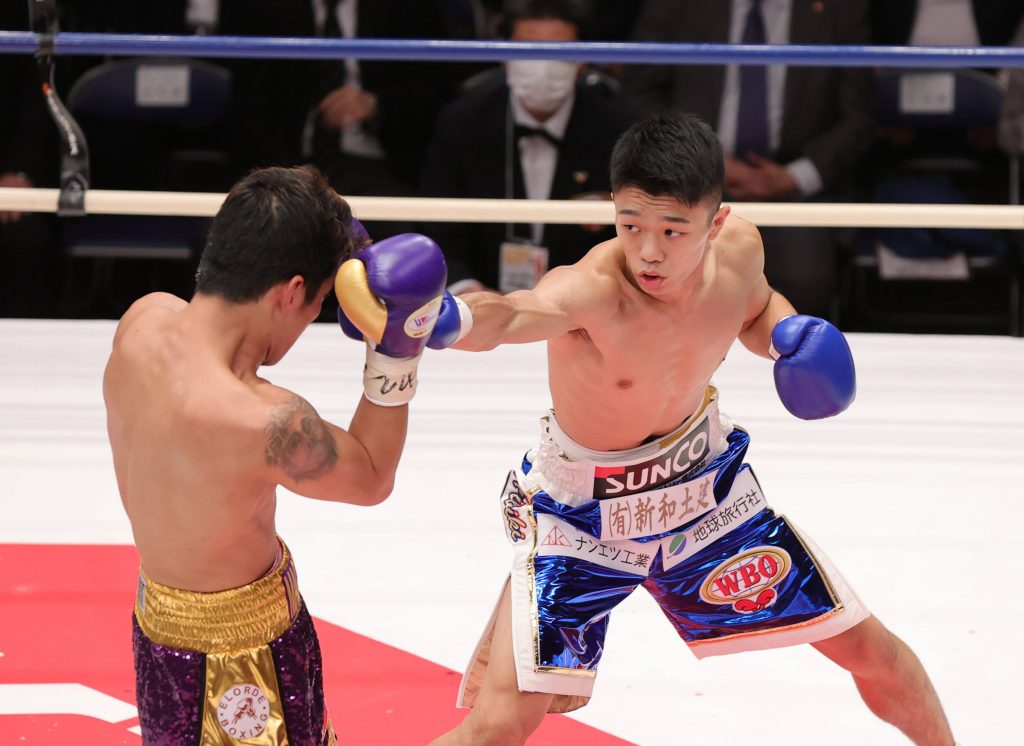 Overseas Training Pays Off
Several weeks before he hammered Acosta, breaking his foe's nose, Nakatani spoke about his productive preparation for the fight, working with Hernandez and Japanese trainer Daisuke Okabe in California.
"Thanks to Rudy and Daisuke-san, I have been able to get different 'weapons' bit by bit through training with various types of boxers," Nakatani told Japanese website Boxing News. "One month is, therefore, going to pass just like that. It was such a fulfilling camp."
The next few months will be more of the same for Nakatani. Daily workouts will get him ready to face his next opponent, Ioka or Franco.

The fight, at a TBA date, will be the biggest of his career. And something he's been working toward since making his pro debut on April 26, 2015, when he earned a first-round stoppage victory over Junichi Itoga in Gifu.

Author: Ed Odeven
Follow Ed on JAPAN Forward's [Japan Sports Notebook] here on Sundays, in [Odds and Evens] here during the week, and Twitter @ed_odeven.