Gennadiy Golovkin Wears Down Ryota Murata, Unifies World Middleweight Titles
The Kazakh superstar captured his Japanese opponent's WBA belt and moved a step closer to meeting Canelo Alvarez for the third time.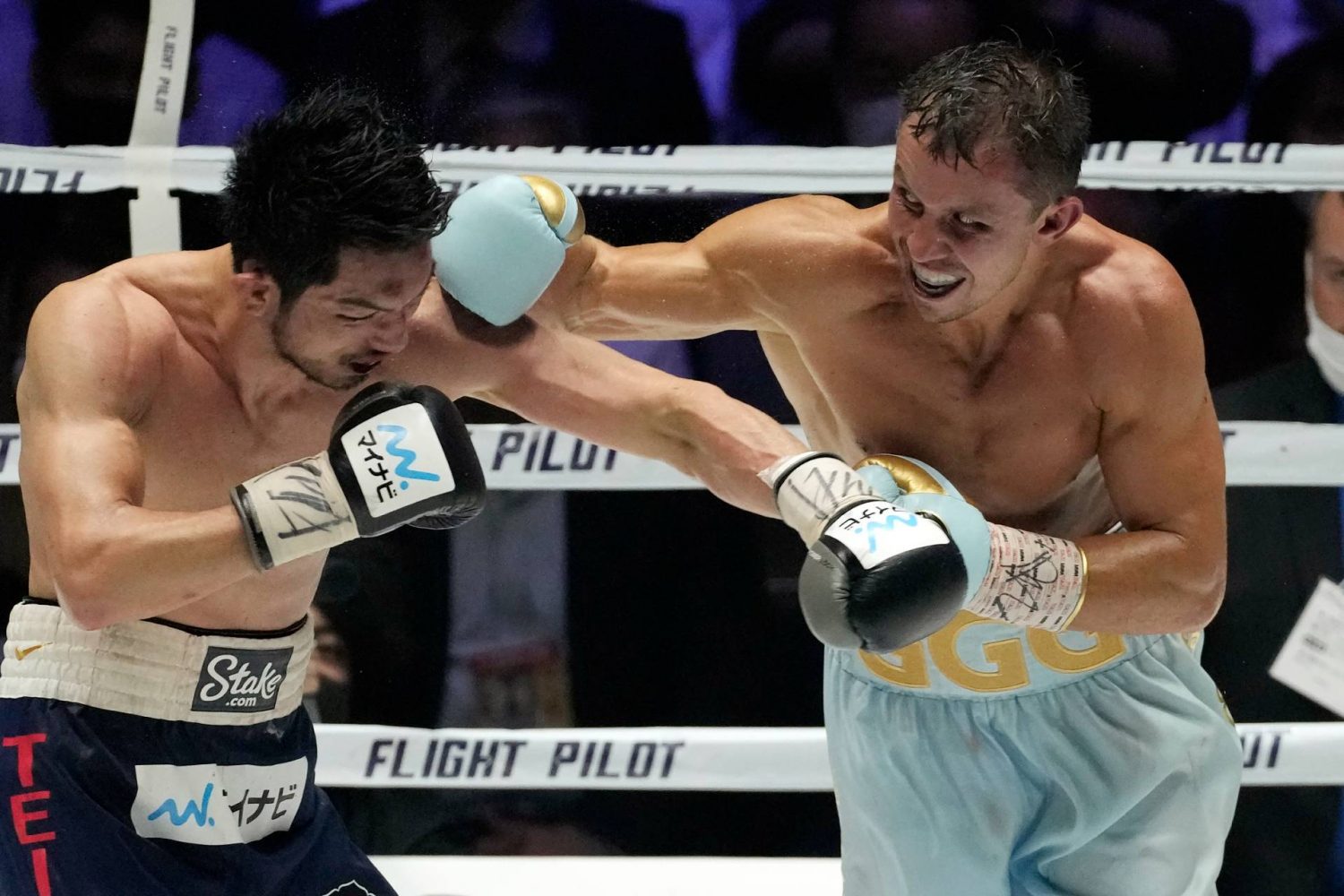 SAITAMA ー Gennadiy Golovkin, one of the best fighters of the 21st century, wore Ryota Murata down as their world middleweight title unification bout marched into the middle rounds on Saturday, April 9.
And the accomplished Kazakh knockout artist rattled Murata with a steady flow of pinpoint punches that inflicted pain.
But Murata also kept landing punches and aggressively counterattacking ー that is, until Golovkin delivered the decisive blow early in the ninth round.
The IBF champion, who turned 40 a day before the title fight, unleashed a hammer of a right hand ー a powerhouse punch honed from a lifetime in the ring and bolstered by decades of training ー to the side of Murata's head. It dropped the 2012 London Olympic middleweight gold medalist to the canvas.
Murata appeared dazed by the punch and exhausted and his corner threw in the towel at the 2:11 mark of the ninth. A technical knockout for the pugilistic technician.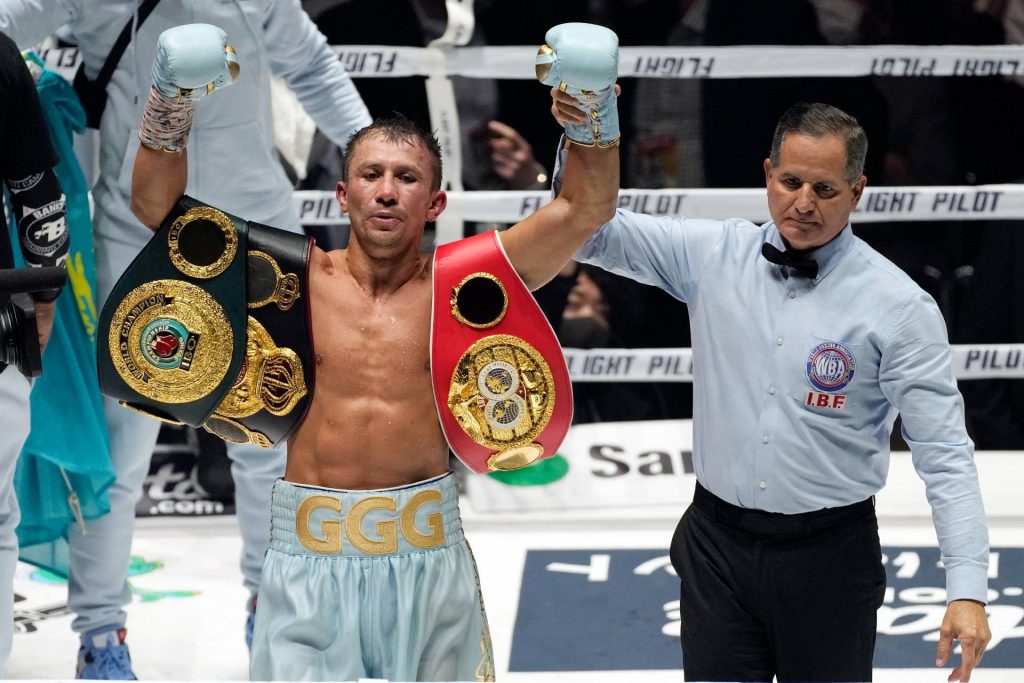 "Murata is a true warrior who fought to the very end," Golovkin said after the fight. "He is an Olympic champion, a middleweight champion, and despite what took place in front of his fans, we are extremely happy to have organized this event in Japan."
The Kazakh superstar, known to boxing fans worldwide as "GGG," captured his Japanese opponent's WBA belt and moved a step closer to meeting Canelo Alvarez for the third time. The Mexican, who vacated his WBA middleweight title to move up to super middleweight in October 2018, is the only pro to beat Golovkin. They also had a draw in their other fight.
An expected meeting in September would complete their fight trilogy. Golovkin and Alvarez squared off in September 2017 (a controversial draw) and September 2018 (a majority decision for Alvarez).
Golovkin and Murata embraced after the fight. Golovkin was upbeat in his post-fight interview beamed by satellite to viewers worldwide. He smiled and paid respect to Murata for a competitive, spirited test in the ring.
"Murata was a true warrior and fought to the end," Golovkin said, according to Kyodo News.
Golovkin improved to 42-1-1 (37 knockouts). Murata fell to 16-3 (13 KOs), suffering his first loss by stoppage as a pro.

Despite the loss, Murata said he was grateful for the opportunity to fight Golovkin and end his long layoff (he hadn't fought since a fifth-round TKO victory over Steven Douglas on December 23, 2019, at Yokohama Arena.)
"I think I'm the luckiest man in the world to be able to fight Golovkin after not having a fight for two years and four months," Murata said.

For GGG, Japan became the ninth country that he's fought in during his illustrious professional career. The others: Germany, Denmark, Panama, Ukraine, United Kingdom, Monaco, the United States and Kazakhstan.

In the run-up to the fight, Yahoo Sports columnist Kevin Iole provided an astute analysis of the GGG-Murata showdown, breaking down the key what-ifs before the fight transpired.

"Golovkin has an accurate, punishing jab that he uses repeatedly to open up the rest of his arsenal," Iole wrote.

Fight fans witnessed the potency of that jab round after round in Saturday's title fight. It was the entry point of GGG's full arsenal of punches.

The flip side of Iole's analysis predicted what Murata had to do to triumph. He wrote: "Murata's one hope in the fight is that Golovkin has gotten old overnight. Murata needs to move and give angles and hope that, somehow, Golovkin's legs aren't the same as they were."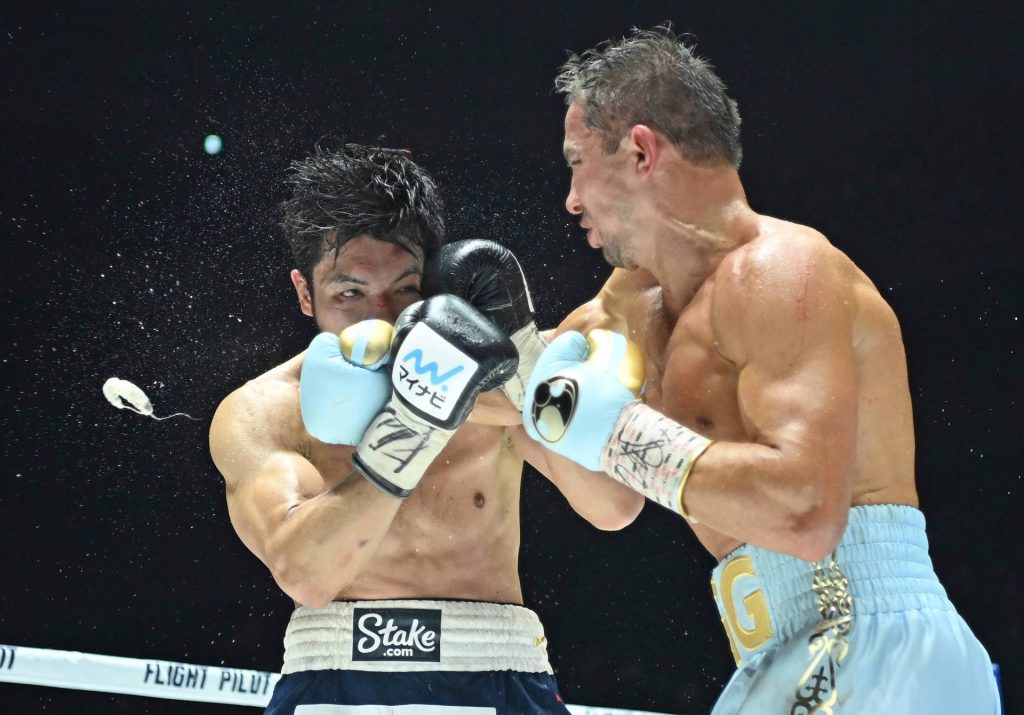 A Pivotal Moment in the Fight
Veteran boxing scribe Bernard Fernandez, an International Boxing Hall of Fame inductee, pointed in an astute tweet that Golovkin didn't panic after a slow start. Instead, Golovkin improved as the fight progressed. "It took GGG a few rounds to get going, but the tide began to turn in round six when he landed that looping right cross that knocked Murata's mouthpiece out," Fernandez tweeted. "When Murata's corner threw in the towel in round nine, the abrasions to the Japanese fighter's face told the tale."

JAPAN Forward's fight scorecard had Golovkin ahead on points 48-46 through five rounds.

This reporter agrees with Fernandez's assessment that the sixth round marked a turning point, with Golovkin, who once made 20 successful title defenses, asserting a more aggressive posture and consistently landing more punches in bunches and slowing down Murata's attack at the same time.
After that, Golovkin had backed Murata up against the ropes, a position in which the Kazakh had the clear advantage, arms swinging, feet planted and rapid-fire punches.
Early on, Murata had greater success in delivering hard blows, and a large portion of the announced crowd of 15,000 cheered as the Nara native landed punches to Golovkin's body and head.
The fourth round showcased both fighters trading one-two combinations in quick succession. It was perhaps the most entertaining portion of the bout.
By the Numbers
Although Murata held his own for several rounds, Golovkin clearly was the better fighter, according to expert ringside observers.

Exhibit A: Round 3 was the only one in which all three American judges had Murata ahead in points over GGG. Overall, they scored the fight this way: 79-73, 78-74, 77-75

Murata didn't disagree with the consensus, either.

When it was over, Murata told reporters: "Golovkin just overall out-boxed me."
GGG's walk-in robe was draped over Murata's shoulders as they exited the ring. It was a gesture of respect that resonated with fans and media.
I've never seen @GGGBoxing give away his robe before. Shows the #respect he has for Ryoto Murata as Champion. #GGG went into the Lions Den and came out Unified World Champion. A risk most champions will never take. #GGGMurata pic.twitter.com/Veod9XXQDl

— Tom Loeffler (@TomLoeffler1) April 9, 2022

RELATED:
Ryota Murata-Gennadiy Golovkin Fight Back On, Set For April 9
[JAPAN SPORTS NOTEBOOK] Ryota Murata To Face Gennadiy Golovkin In Blockbuster Title Fight On December 29


Author: Ed Odeven
Follow Ed on JAPAN Forward's [Japan Sports Notebook] here on Sundays, in [Odds and Evens] here during the week, and Twitter @ed_odeven.