[ODDS and EVENS] Expect a Clash of Potent Punching Power From Gennadiy Golovkin, Ryota Murata
The middleweight rivals have a combined 49 knockout victories out of 57 wins as professional boxers. Golovkin predicted it will be "the kind of fight where you need a diamond to cut a diamond."
Successful fight trainers are well-versed in fistic tactics and practical knowledge of physiology. Moreover, the best boxing trainers don't run out of strategies to produce knockouts in the ring.
For decades, Gennadiy Golovkin has worked with capable trainers, men who've helped guide his career since his days as an amateur boxer (300 fights) and throughout his storied pro career. His 44th fight is on Saturday night, April 9 at Saitama Super Arena
The Kazakh puncher turns 40 a day before the high-profile bout. His IBF middleweight titles will be on the line against Ryota Murata, the WBA champ, and Golovkin expects an aggressive, all-out brawl in the ring.
"We both are power punchers," Golovkin recently told Jerry Izenberg, the Newark (New Jersey) Star-Ledger columnist emeritus. "You know, it will be the kind of fight where you need a diamond to cut a diamond."
Both men's fight history supports Golovkin's expectations. Entering this title unification fight, Golovkin owns a 41-1-1 career record with 36 knockouts (he has a loss and a draw against Canelo Alvarez and the enticing possibility of a third fight this September with the Mexican superstar has been reported extensively in recent months). Murata is 16-2 (13 KOs).

Golovkin elaborated on his outlook on the Murata fight in an interview with Boxing Scene.

"It is going to be exciting because we both have similar styles of fighting," he told the website. "We are both power punchers, we are aggressive, and we come forward. … It will be a boxing gift to the fans. I expect it to be the fight of the year."
When you combine their career records, it represents 86% of their wins ending with KOs. Indeed, that's a statistic that illustrates their punching power and the successful teaching that has brought them to this point.

Golovkin currently works with trainer Johnathon Banks, who was tutored by legendary trainer Emanuel Steward during his pro career.

Banks said Golovkin will face a formidable foe in Saturday's title fight.
"Murata is a winner. He has proven that as an Olympian, winning the gold medal, and as a professional, winning the WBA title twice," commented Banks, a cruiserweight and heavyweight during his years as a pro. "We know we are in for a tough fight on Saturday. And while the boxing fans of Japan are some of the best in the world, they will be rooting for their national hero Ryota Murata, as they should."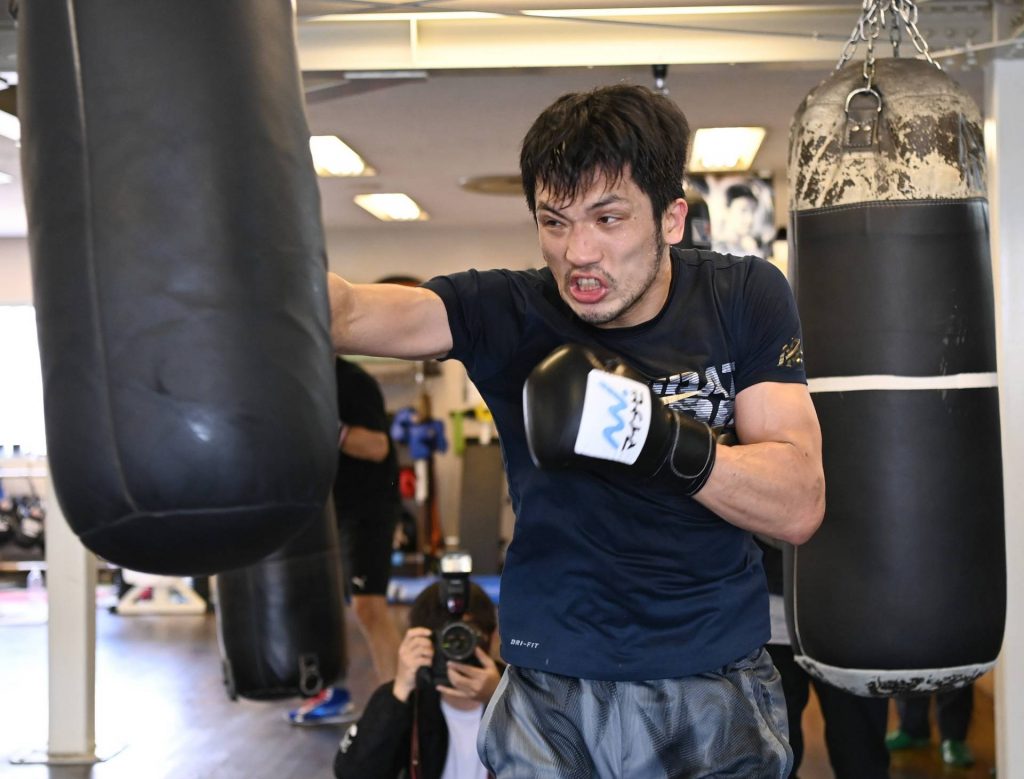 Golovkin and Murata, who turned 36 in January, haven't fought since December 18, 2020, and December 23, 2019, respectively. They were scheduled to fight one another on December 29, 2021, but it was postponed due to COVID-19 travel restrictions because of the Omicron variant.
In his last bout, Golovkin demonstrated his full arsenal of punching power, knocking Kamil Szeremeta down seven times and winning by a technical knockout in the seventh round in Hollywood, Florida. It was his 21st title defense, a record for middleweights that broke Bernard Hopkins' mark. Golovkin, known to his legion of fans as "GGG," has held one of the middleweight world title belts every year since 2010.

Murata, the 2012 London Olympic middleweight gold medalist, has been idle since defeating Canadian Steven Butler by a fifth-round TKO at Yokohama Arena more than two years ago.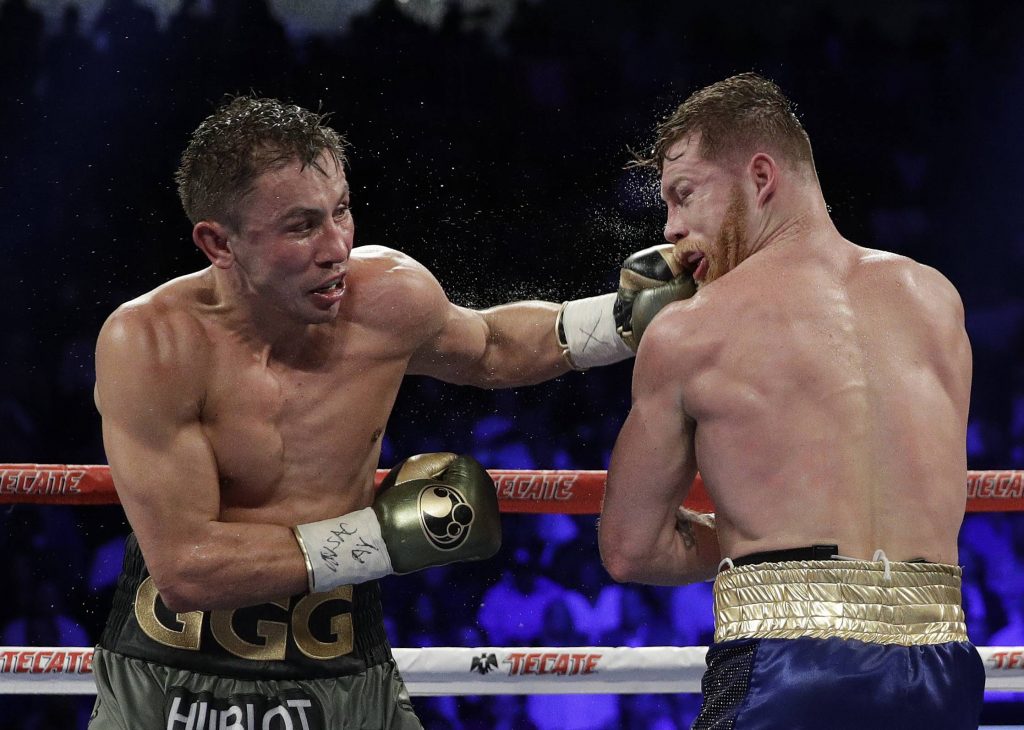 Trainer's Insights on Golovkin
How has Banks prepped Golovkin, the 2004 Athens Games middleweight silver medalist, for his first fight as a 40-year-old, an age that used to be considered far past a boxer's prime?

"This is our fourth fight together. We have been building on what Gennadiy has learned while incorporating what made him so special as an amateur, working on the basics ― timing, rhythm, and speed," Banks told reporters. "In boxing, to remain at the elite level, you either evolve or die. He's not depending solely on power punching.  
"I still remember sitting with Emanuel Steward at amateur tournaments and both of us marveling at Gennadiy's all-round abilities inside the ring. He was an extraordinary power-punching boxer. He could do anything he wanted. He will be forty and a day when he enters the ring on Saturday, and he still approaches training like he's a young and hungry top-rated contender. He's really enjoying himself in the gym and it shows in his work ethic and the results. Gennadiy's an athlete's athlete."
Will Golovkin remain a factor in his 40s?

His mano a mano showdown with Murata will provide some hints.
In July 2014, the two men got to know one another at a much earlier stage of their boxing careers. And Murata made a strong impression on Golovkin, who recalled their time together in California.
"Murata is a good, solid fighter," Golovkin said in the run-up to this fight. "There is a reason he has been an Olympic gold medalist and is a two-time WBA world champion. He came to my training camp in Big Bear many years ago. We sparred a little. He was a very serious fighter. He worked very hard in everything he did in camp, inside and outside the ring. We got along very well."

Once the clang of the bell is heard at Saitama Super Arena, thoughts of a training camp from yesteryear will be the furthest thing on the minds of both fighters.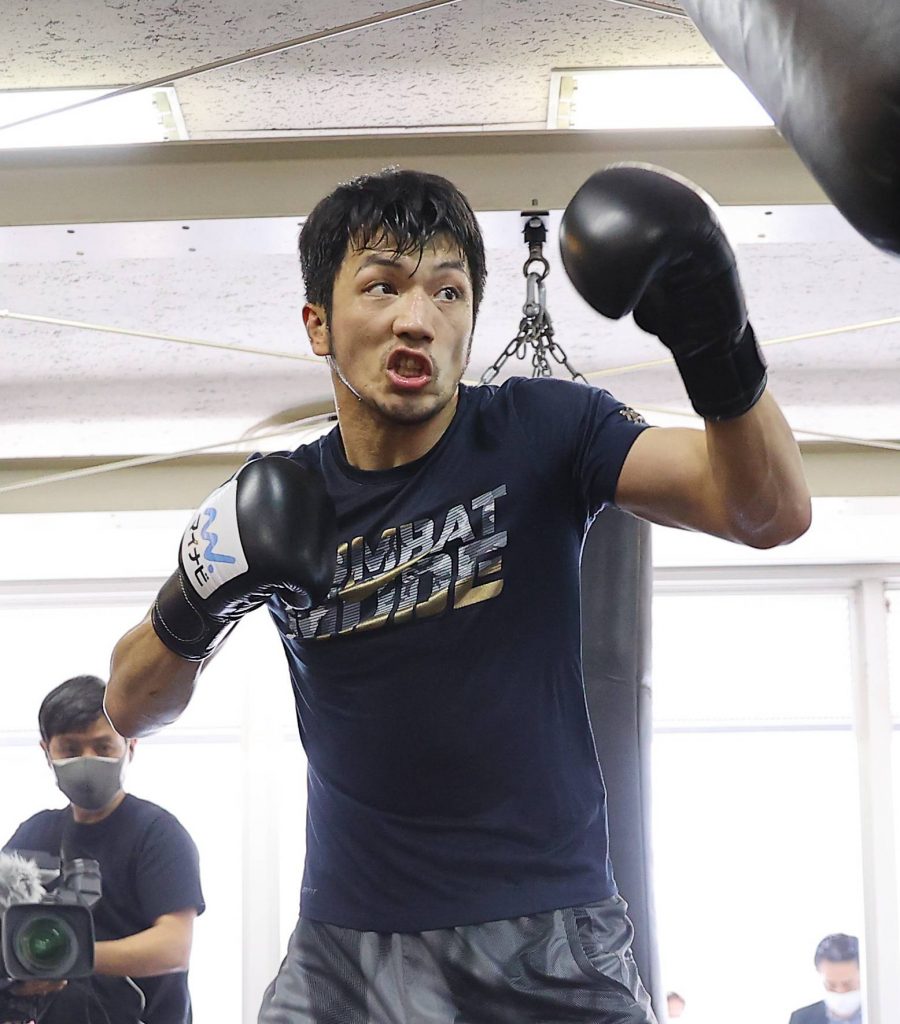 'The Adrenaline is Starting to Pump'
But before the opening round begins, Golovkin admitted that he'll face a unique challenge against Murata, partly because of the fight's location.
"It is a challenge when fighting in a different country, especially if that country happens to be my opponent's homeland," GGG stated. "But it spurs me on even more in training camp. Now that I am in Japan, the adrenaline is starting to pump. I am really excited to be here and to fight in front of the fans in Japan. They really love and appreciate good boxing."
Murata is appreciative of the work of organizers and Saitama Super Arena staff to prepare for the title fight. That gratitude is an important part of his effort to help promote the fight, which will be seen by a global audience on streaming service DAZN.

"It's a great match to be able to [face] Golovkin in Japan," Murata told a news conference on Thursday, April 7 in Tokyo. "I would like to thank everyone involved. I can't make this match in a difficult situation (the pandemic) and I can't do it unless various conditions are met."

Murata Is Optimistic He Will Beat Golovkin
With more than twice as many wins in his career than Murata, Golovkin has a larger compilation of career highlights.

But that won't mean much when the two men step into the ring on Saturday night, the Japanese champion insisted.

Murata is confident that he'll prove he's the better fighter in 2022.
"Yes, the decision on both fights with Canelo were questionable to me," Murata remarked during an interview with British newspaper The Sun. "But whether GGG is unbeaten or not does not matter. I think he is past his prime. How I perform my strong points in the ring will be important."

As noted above, both men have similar knockout punch ability. Which could prove to be the deciding factor. A defensive lapse by one could open the door for the other to deliver a hammer-like blow.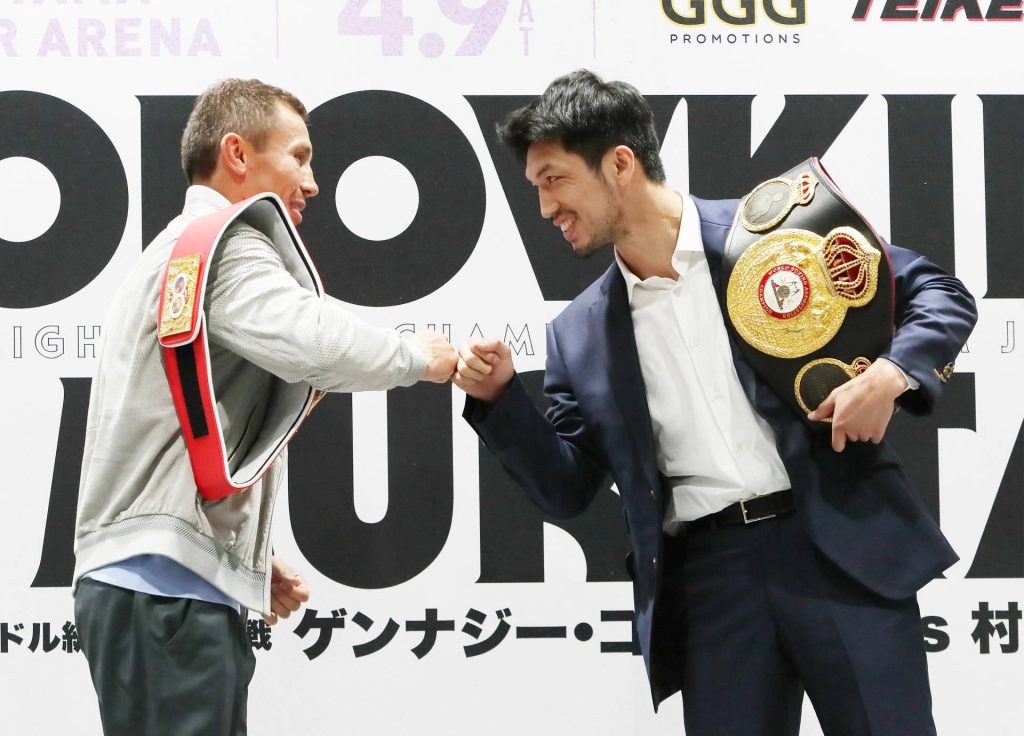 In hyping the fight before it was postponed in December, Murata spoke about his biggest motivational factor in entering the ring against Golovkin. He described it as an opportunity to determine his "place in the middleweight division and boxing history."
Murata added: "Gennadiy Golovkin has long been the standard-bearer of the middleweight division. To me, he is still undefeated. I have the highest respect for him."
Describing the significance of this fight, the biggest of his career, the Nara native summed it up this way: "I feel that my entire amateur and professional boxing career has been a preparation for this fight against Gennadiy Golovkin."
And with the global pandemic pushing back the fight's date by several months, Murata noted it became a positive development for him. "I was able to have more sparring sessions [for the fight]. For me, fighting with him in April is better than in December," Murata concluded.
Follow the fight day news here on JAPAN Forward's dedicated sports website, SportsLook.
Author: Ed Odeven
Follow Ed on JAPAN Forward's [Japan Sports Notebook] here on Sundays, in [Odds and Evens] here during the week, and Twitter @ed_odeven.