'Monster' Inoue is Gunning for Japan's First Boxing 'Triple Crown'
The unbeaten bantamweight, ready for his rematch with Nonito Donaire, is determined to impress. "I'll win by doing even better this time around," he said.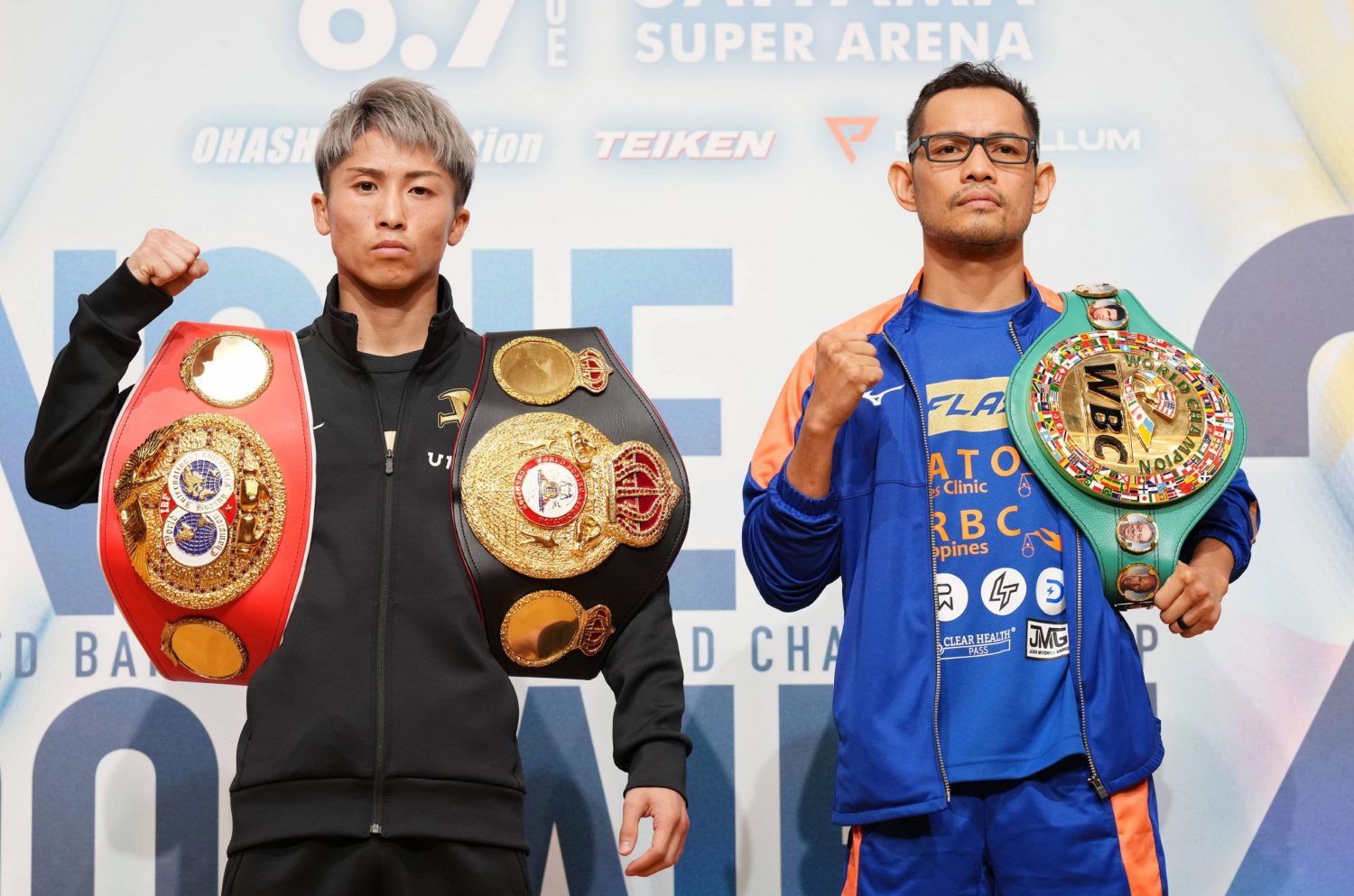 WBA and IBF world bantamweight boxing champion Naoya "Monster" Inoue will attempt to add the WBC bantamweight title to his title holdings and thus become the first Japanese to achieve a boxing "Triple Crown" when he faces Nonito Donaire at Saitama Super Arena on Tuesday, June 7.
The unification bout between the Japanese boxing prodigy and the wily veteran who has held multiple world championships will be a rematch of their epic November 2019 duel at the same venue. It was dubbed "The Drama in Saitama," which the Boxing Writers Association of America named the best fight of that year. The "Monster" won that bruising 12-round slugfest by unanimous decision.
The two sensational pugilists will now reunite for "The Drama in Saitama 2" in what will be the 29-year-old Inoue's first rematch in 23 fights. If Inoue (22-0, 19 knockouts) wins, he will become the first Japanese to simultaneously hold three championship belts.
At a press conference held on March 30, Inoue, who fights out of the Ohashi Boxing Gym, told reporters: "The instant the match was set, scenes from the day of that 2019 bout clearly played in my mind. Personally, I think this will be like the two of us picking up where we left off in a 13th round."
He hastened to add, "I'll win by doing even better this time around."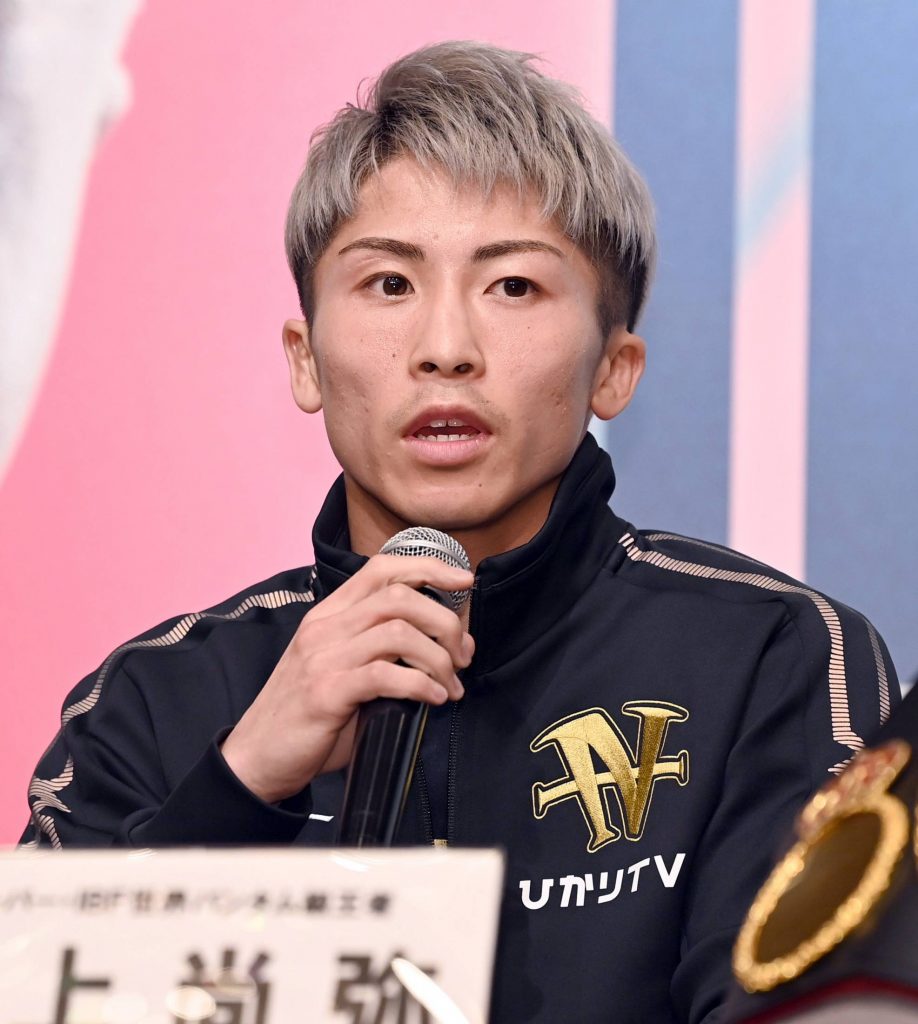 Fighters Discuss Strategies
Not to be outdone, when asked in a video message how he planned to best Inoue, a smiling Donaire, who's known as "The Filipino Flash," replied: "If you want to hunt a monster, you have to lay a trap. Of course, I'll also have to adopt the best strategy and have the strength to capture the prey."
Inoue was quick to retort, "No matter what moves and tricks Donaire brings to the bout, I'll just have to respond accordingly." He added that he fully expects both fighters to spring "traps" (feints) during the fight.
The two fighters are equally known for their lightning-fast hands and powerful punches.
In May, three sparring partners arrived at the Ohashi Boxing Gym from overseas to help with Inoue's training. He explained that he has been specifically visualizing how to avoid Donaire's devastating left hook and other trademark punches.
Inoue, who exudes confidence, says that since he is so highly motivated, he has experienced no trouble adjusting to the bantamweight division. Earlier in his professional career Inoue fought as a light flyweight, junior bantamweight and super flyweight before moving up to the bantamweight class in 2018.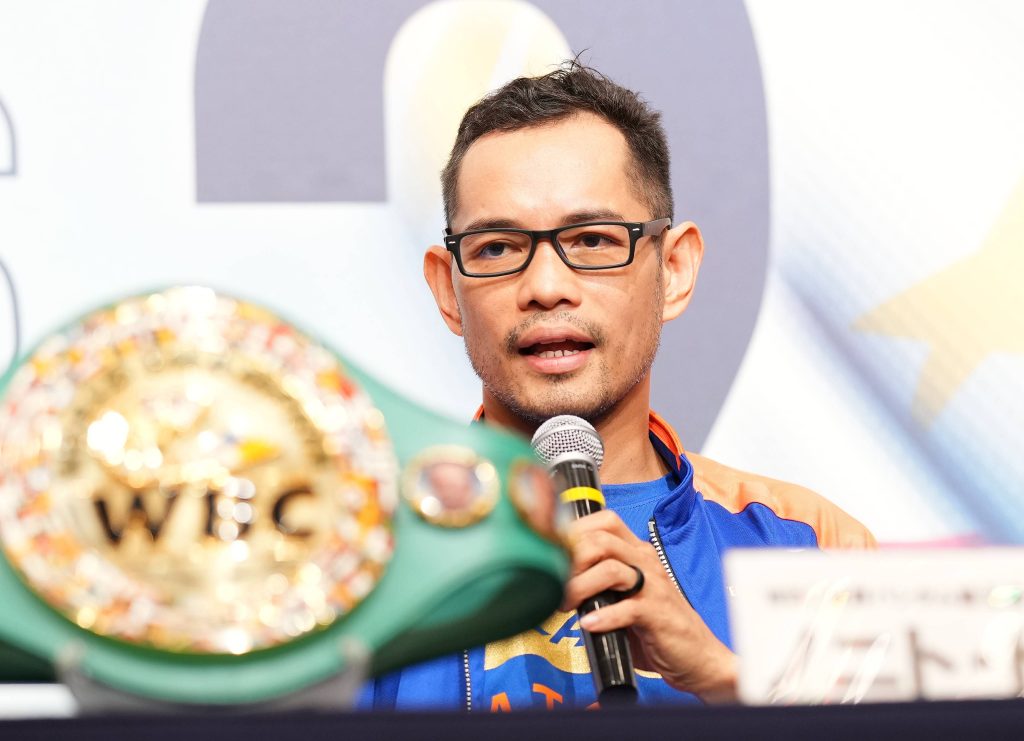 Insights from Donaire
I visited the Teiken Boxing Gym in Tokyo where Donaire is training on May 31. When I asked him what the key to the fight would be, the 39-year-old replied: "I'm fully prepared and I plan to mobilize all my experience and the confidence I have now in the fight. That will be the key to my victory."
"People should not miss this extraordinary fight," he added.
"Both of us will be full of fighting spirit, and fight fans should be able to witness two warriors giving their all as they go toe to toe. I think it will be a bout that leaves everyone happy," Donaire stated emphatically.
To wind things up, Donaire struck a pose in imitation of Son Goku, a hero belonging to the Super Saiyan race in the Dragon Ball popular manga series.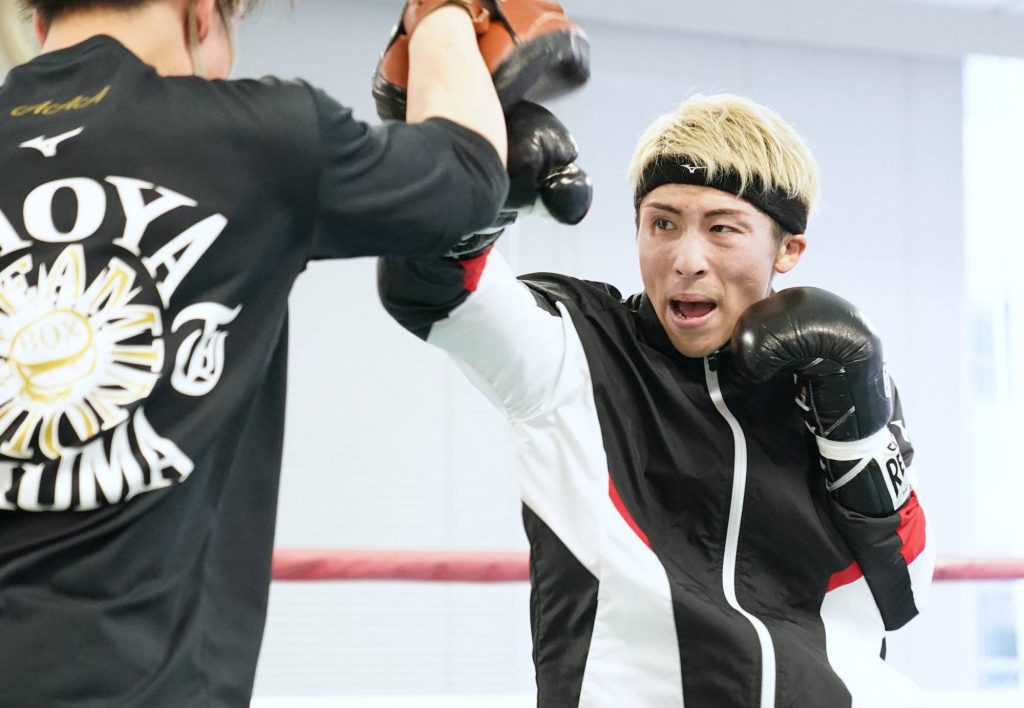 Significance of This Fight
The countdown has begun to the night that will see whether Inoue can be the first Japanese to simultaneously hold three boxing championship belts.
Hideyuki Ohashi, who runs the Ohashi Boxing Gym in Yokohama, analyzed Inoue's plans for the future as follows, "If he can beat Donaire, then I think he will aim to seek to unify the titles of the four major governing bodies in a big fight either in Japan or abroad."
Inoue's trainer, his father Shingo, has obvious faith in his son, saying, "He's very focused, and will be ready when he steps into the ring."
The fighter himself declared, "I'm approaching the fight as the first step in unifying the four titles and proving I'm the best in four different weight classes."
With these long-term goals in mind, Naoya Inoue has the motivation for peak performance in terms of spirit, physical condition and technique.
It will be a delight to watch the drama unfold at Saitama Super Arena as he seeks to leave his mark on Japan's boxing history.
RELATED:
Author: Shin Sato