Hoshoryu Bounces Back from Three Straight Losses to Beat Tamawashi
Mongolian Hoshoryu has struggled so far in his ozeki debut and sits two wins back of a large group of eight wrestlers at the Autumn Basho.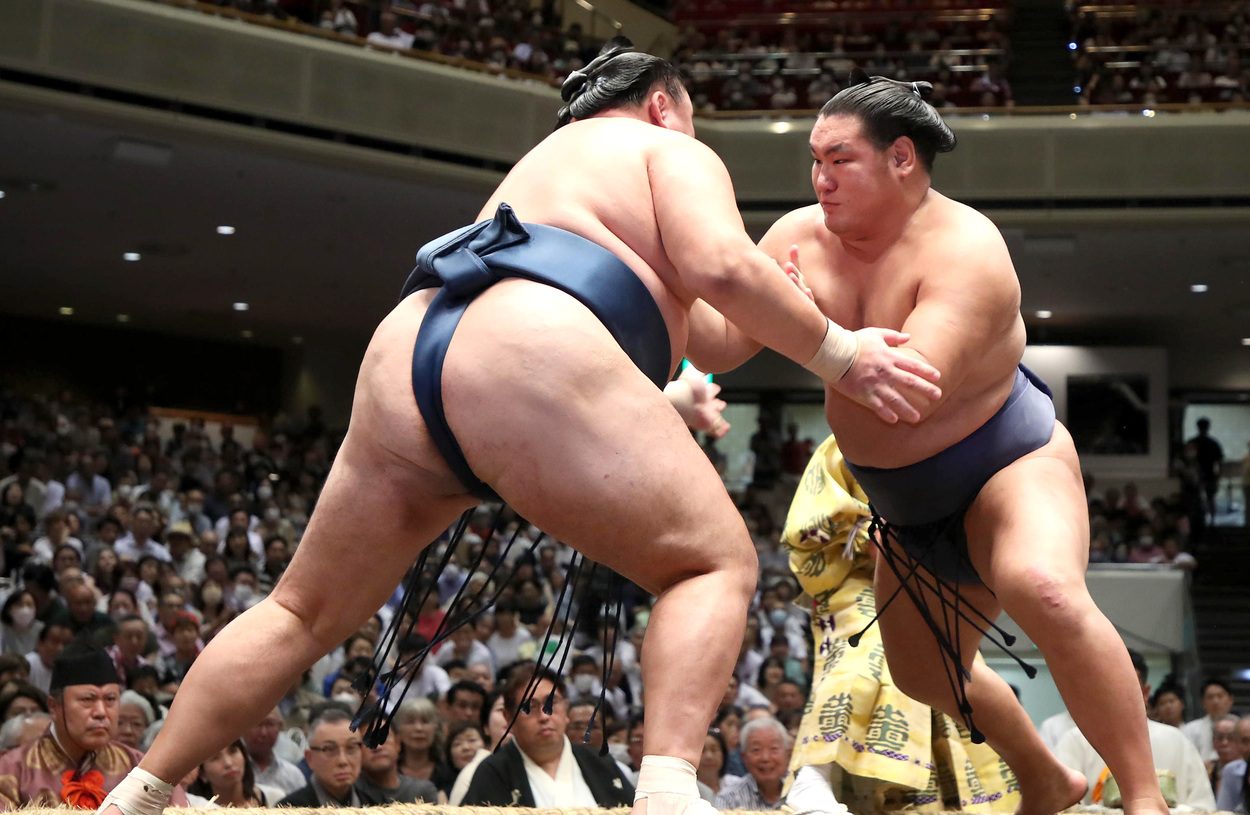 Newly promoted Hoshoryu defeated Mongolian compatriot Tamawashi on Thursday, September 14 to bounce back from three straight losses and improve to 2-3 at the Autumn Grand Sumo Tournament.
Hoshoryu, who was promoted to sumo's second-highest rank after winning the July tournament in Nagoya, has looked far from ozeki-like after losing to Hokutofuji, Tobizaru and Shodai in succession after an opening-day win over Abi.
A fourth straight loss in the 15-day tourney would have been disastrous. But Hoshoryu avoided that when he shoved out the winless No 3 maegashira to improve to 2-3.
It wasn't an overpowering win by any means but may be good enough to send the ozeki debutant on a winning streak. Hoshoryu will face former ozeki Asanoyama on Day 6.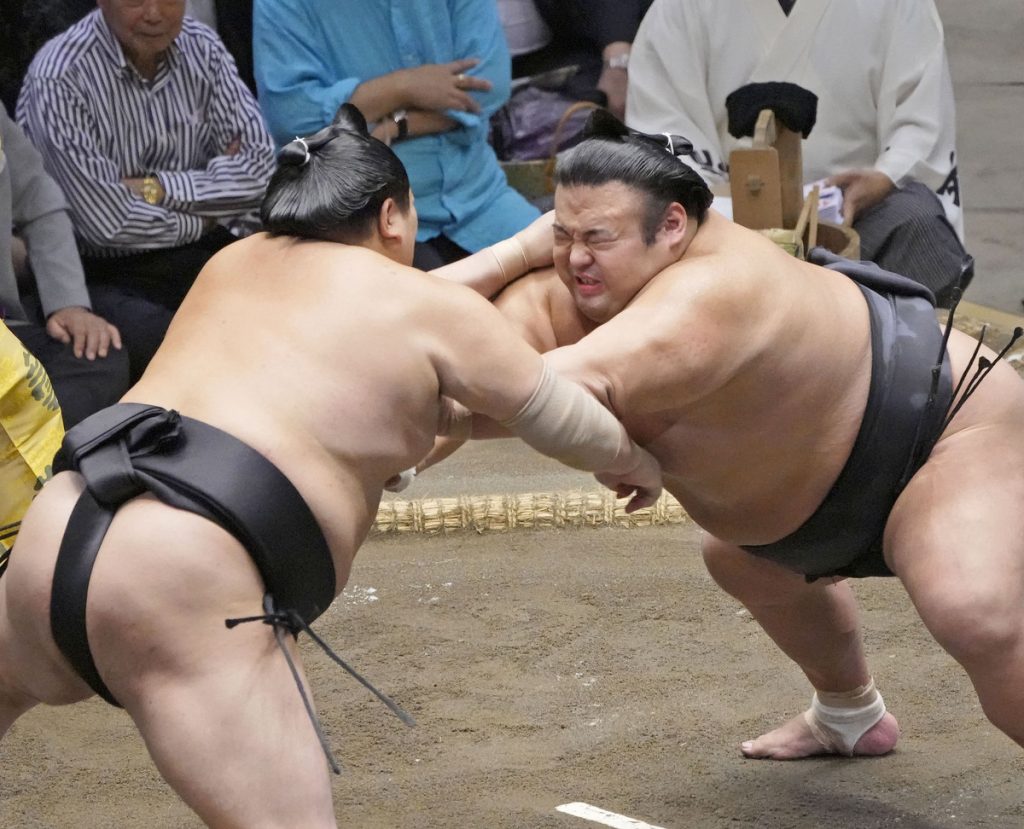 In the day's final bout at Tokyo's Ryogoku Kokugikan, ozeki Takakeisho steamrolled over Abi to become one of eight wrestlers tied for the lead at 4-1. No 2 maegashira Abi put up little resistance and dropped to 3-2.
Takakeisho is halfway to securing the winning record he needs to maintain his ozeki status for the final tournament of the year, the Kyushu Basho, in Fukuoka in November. He was forced to sit out the previous basho due to injury.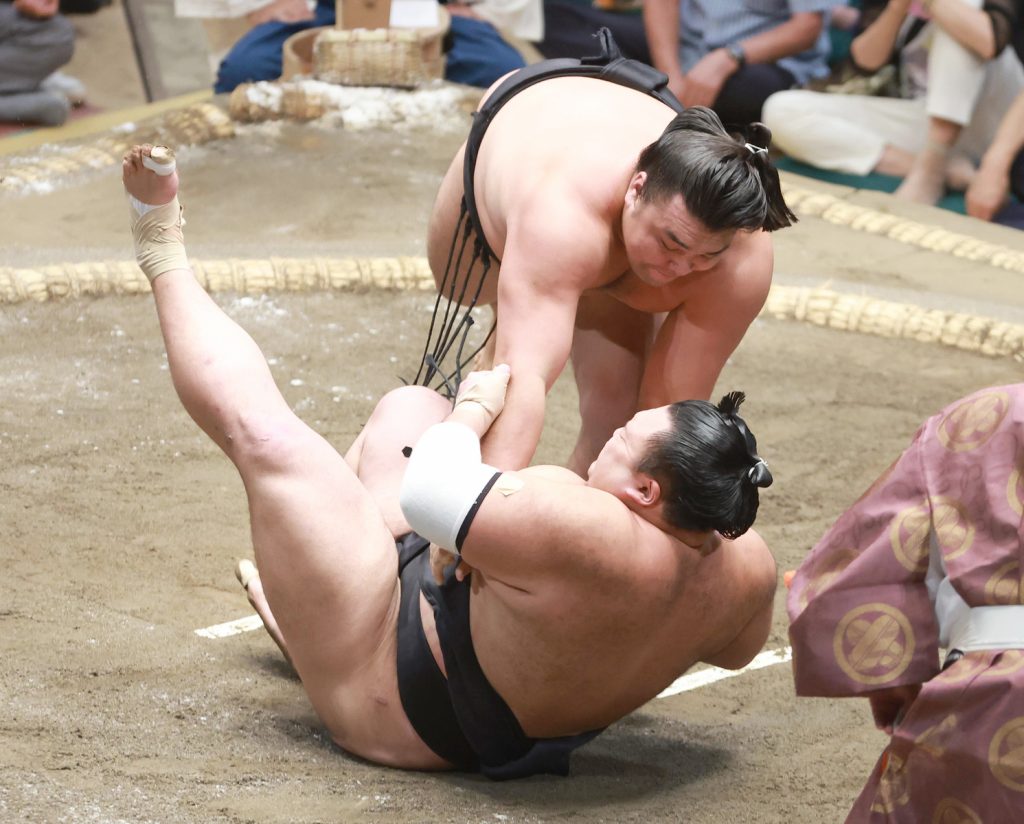 Kirishima, Wakamotoharu Among Day 5 Winners
In other major bouts, ozeki Kirishima, who also needs a winning record, used a perfectly timed outside leg kick to upend Asanoyama and improve to 3-2.
It was the first time in the tournament that all three ozeki won on the same day.
No 2 maegashira Asanoyama lost his third straight and dropped to 2-3. So he will be out to stop the rot against Hoshoryu on Friday, September 15.
Sekiwake Wakamotoharu got a left hand inside and bulldozed newly promoted komusubi Nishikigi out over the edge to give both men a record of 3-2.
Komusubi Tobizaru shifted to his left and swatted down new sekiwake Kotonowaka (3-2) to improve to 3-2.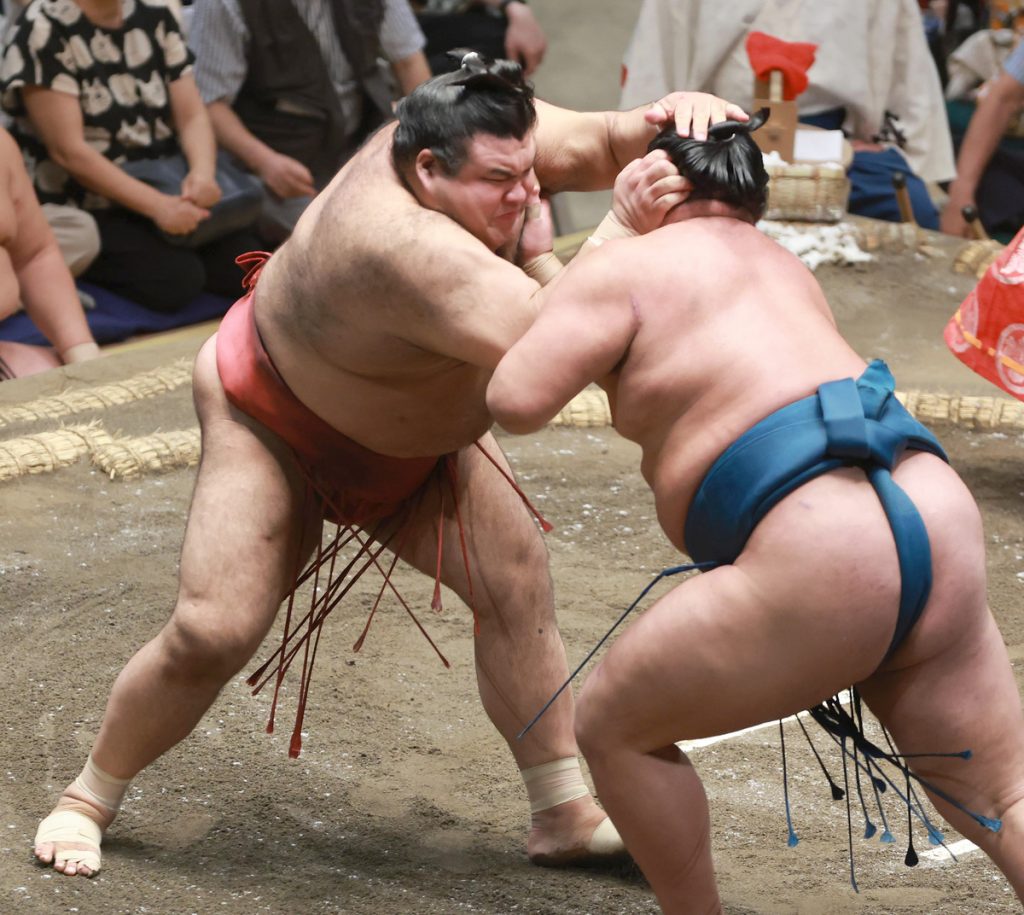 Former sekiwake Takayasu, a No 7 maegashira, was spun around after the face-off but got a hand on the back of the head of Shonannoumi (2-3) and swatted down the No 5 maegashira to improve to 4-1.
Rank-and-filers Mitakeumi, Kinbozan, Tsurugisho, Atamifuji, Gonoyama and Onosho are also at 4-1.
In a showdown of top maegashira, Meisei swatted down Hokutofuji to pick up his second win against three losses. Hokutofuji lost his second straight bout and dropped to 2-3.
RELATED:

Author: Jim Armstrong
The author is a longtime journalist who has covered sports in Japan for over 25 years. You can find his articles on SportsLook.